Page 5
Does Love's Physiology Change Over Time?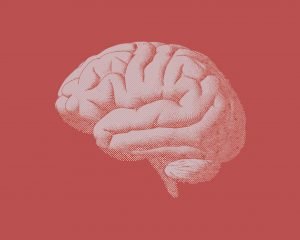 Another breakthrough, Brown noted, was that "we found several brain areas where the strength of neural activity changed with the length of the romance. Everyone knows that relationships are dynamic over time, but we are beginning to track what happens in the brain as a love relationship matures."
"Humans have evolved three distinct but interrelated brain systems for mating and reproduction — the sex drive, romantic love, and attachment to a long term partner," Fisher said, "and our results suggest how feelings of romantic love might change into feelings of attachment. Our results support what people have always assumed — that romantic love is one of the most powerful of all human experiences. It is definitely more powerful than the sex drive."
What is the Stronger Driver, Love or Sex?
For instance, Fisher point out, "If someone rejects your sexual overtures, you don't harm yourself or the other person. But rejected men and women in societies around the world sometimes kill themselves or someone else. In fact, studies indicate that some 40% of people who are rejected in love slip into clinical depression. Our study may also suggest some of the underlying physiology of stalking behavior," she added.
Fisher noted that their study, which took barely an hour for each participant but many years for the researchers to process and interpret the data, also found a "fascinating continuity between human romantic love and the physiological expressions of attraction in other animals. Other scientists," she said, "have reported that expressions of attraction in a female prairie vole are associated with a 50% increase in dopamine activity in a brain region related to regions where we found activity. These and other data indicate that all mammals may feel attraction to specific partners, and that some of the same brain systems are involved."
Study explains second half of Darwin's puzzle, sexual selection & 'eyes of the beholder'
"Darwin and many of his intellectual descendants have studied the myriad physiological ornaments that one sex of a species have evolved to attract members of the opposite sex, like the peacock's fancy tail feathers that attract the peahen," Fisher noted. She added, "This brain system probably evolved for an important reason — to drive our forebears to focus their courtship energy on specific individuals, thereby conserving precious mating time and energy. Perhaps," she hypothesized, "even love-at-first-sight is a basic mammalian response that developed in other animals and our ancestors inherited in order to speed up the mating process."
Einstein's Brown concluded, "Our results suggest that romantic love does not use a functionally specialized brain system. It may be produced, instead, by a constellation of neural systems that converge onto widespread regions of the caudate where there is a flexible combinatorial map representing and integrating many motivating stimuli.
"This passion may be an excellent example of how a complex human behavioral state is processed. Moreover, taken together, our results and those of Andreas Bartels and Semir Zeki, who studied men and women in longer love relationships, show similar cortical, VTA and caudate activation patterns, suggesting that these regions are consistently and critically involved in this aspect of human reproduction and social behavior, romantic love."