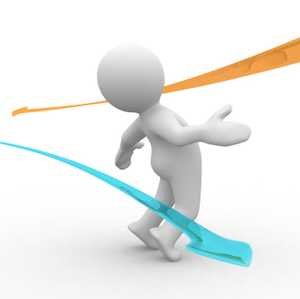 Perhaps the least understood elements of success are those of concentrated focus and momentum.
Concentrated focus is the FOUR DIMENSIONAL act of placing your attention on a person or project at all levels, through time, and with the full support and drive of those around you.
Success happens through time.
Successful people get stuff done today while realizing that tomorrow builds on today and the next day builds on tomorrow. For example, when writing a book no real author thinks she's an author because she writes 500 words per day. That's ludicrous. You research today.
Tomorrow, you write 3000 words. Tuesday, you put together your marketing plan. Wednesday, you write 3000 words. Thursday, you write another 2000 words and put together a list of podcasts and radio shows that make sense to appear on, then contact the producers and hosts. Friday, you write another 2500 words. Saturday, you write a BIG 5000 word article based on your book that will be offered to online and real world magazines and papers. Sunday, you write another 2500 words for the book. Monday, you do research the entire day. Tuesday, you put together title and subtitle ideas. Each week, you're dedicating time to writing, promotion, marketing and prep for selling.
Once the book itself is done, you dedicate time each and every day to rewrites, editing, promotion and prep for selling. Marketing without selling probably isn't going to cut it. Selling without marketing … probably not going to work. All successful people are focused on all aspects of a project from Day One, until you have sold the number of copies you want to have sold.
THAT is how successful people think and behave.
Concentrated Focus is a critical core factor in Real Success.
Imagine you are a (let's say … high school) football coach. You have to get the best possible players who have the drive and skill to play. Then, you need to weed out those incapable of playing cooperatively. Then your players, your team's offensive, special teams, and defensive schemes. Next, you update your players on all of the rules and rule changes that will be relevant to them. Then each week, you teach them the schemes of other team's offenses and defenses. Next up, you set up expectations and responses to whether those expectations are met. Next you set up your practice regimens, routines and drill strategy. You run your players through their daily drills and deal with the standard (late for practice, didn't show, didn't put the full effort in) problems that happen to most coaches.
This is, of course, just a sampling of the big projects any coach has to do. And he has to be good at pretty much all of these things.
I recently overheard a conversation about the notion of eliminating multitasking.
Good luck with that in the real world.
In the real world, the successful, are MEGA-multitasking.
You create and organize structures of completing major and minor tasks that all run contemporaneously on various parts of the football field and back in the locker room.
Football coaches can't really define success by wins and losses alone.
They have to be measured by the talent and skills of their team in contrast to the skills and talents of players on the other teams then see what added value they can add to cause 1 + 1 = 3 or 1 + 1 = 11
The same is true with the teams and groups you work with.
Your family or the people you live with are one group.
The people you work with at the office is another.
In your immediate world, it's rare that two family members become seriously motivated at the same time. Because that is the most common situation, you prepare for that in a simple critical fashion.
Concentrated Focus means that you have someone else do the dishes this spring. You have someone else do the cooking this spring. You have someone else take the car in for an oil change this spring. All of your attention goes toward what no one else around you can do.
And this works best when there is drive, intention and purpose FROM those around you. They have to essentially DEMAND that you concentrate your efforts through time.
The alternative is, of course, for you keep doing what you are doing in life for yet another year …after year … until you have someone giving your eulogy.
The familiarity of "one more year" eventually runs into, "OMG we are not prepared for this …"
A day in the life of a Successful Person? …
The Value of Today, Tomorrow and Each Day in the Next Decade
Imagine you are beginning an online coffee table business that will sell cool stuff you love or make.
Simple enough. Millions of people go to work in their living room every day. These people recognize the value of days through time.
Meanwhile, Everyday people look at today as being the most important day there is. They eat themselves off their diet TODAY, not seriously giving significance to life tomorrow. They destroy their chance at living by saying they'll get to what will secure their life … tomorrow … which by the way … doesn't happen tomorrow … or the next day … or ever.
Keypoint: Successful people value each coming day a little higher than today.
The reason is simple.
Tomorrow's bigger project builds on today's smaller project. They are all going to be important, but selling the product is far more important than building the product.
The same holds true for your relationship you will have. Today is important. Very important. Tomorrow, more so. Not sure?
Take the next 100 days off work and away from the relationship and see what the state of life is for the next 1000 days after that. If there is no concentrated focus today to get that relationship kick started or your projects moving, there is going to be no version 2.0 … no growth … no nothing…
…except decay.
Concentrated focus of attention through time is far more than important in all major projects whether that project is a relationship or an ongoing business project.
What's this all look like in real life in a relationship or a coffee table business?
You begin by mapping the products (services) you'll be releasing over the next couple of years. Ideally, they have a common thread and theme between them. One where the second builds upon the other. (You sell an Ipad next month and then cool new ear buds the following month and so forth, etc.)
Now you've looked at yourself through time. You know that you have to create stuff (or find cool stuff) and then promote it and then follow up with other cool projects.
Next, you evaluate what you will be doing this month to make progress. You're going to need help in six months selling Stuff A so you want to make those contacts today. You want to help others do what they are doing so when it comes time for you to ask for help, you've already established yourself as being worth partnering with.
You can't write your book or make your Stuff A today, then six months later hope to start generating revenue based upon hope. A finished manuscript isn't worth anything if you haven't developed a platform (an audience) to buy your Stuff A.
Similarly, there is little point in developing a platform (an audience) if you aren't going to do business with your audience. Everything happens, every day. Concentration of focus is critical.
You've heard the age old wisdom, "do a little every day and you'll succeed."
No … you won't.
If there were no other variables happening in life, no other humans in life, no other obstacles, then yes, in 50 years you'd have accomplished something.
But, in the real world, life hits you with BIG STICKS.
And they tend to come in bunches.
Assume that you'll have all kinds of challenges and difficulties until your mentor/coach points out with precision what they are likely to be for you.
Preparing for the difficult allows you to succeed.
How do you know whether what you are doing is going to favor your succeeding?
If you can do it and almost no one else can, that's what YOU do.
If someone else can do something, then they do THAT.
The Psychology of Momentum to Success
I remember listening to Mark Victor Hansen at an event 20 years ago. He said, "you have to do at least THREE THINGS every day to promote your book."
He talked about how that might be something as humble as doing a tiny radio station in Idaho or an interview for a local newspaper. But you do three things EVERY DAY … until … you have achieved your ultimate outcome.
I remember following this advice to the letter. One year on Thanksgiving Day, I did two interviews promoting The Psychology of Persuasion. I did an interview on Christmas that year as well. Every day. All days. No exceptions.
THOUSANDS of other authors were out there taking the days completely off.
If you want ONE PERSON to BUY YOUR BOOK, you do the interview the days they are listening … and all the days they don't, so they hear you on the podcast later.
Successful people have the habit of going extra miles.
This is why successful people tend to succeed again … and again. They fail as often as everyone else, but because they do so many things that all other people don't do, they have success written into their future … through time.
Why is Gaining Momentum so Important? …
Concentration of Focus Leads Directly into Building Momentum
Momentum means that you START with a big cluster of planned actions. You invest ALL of your time, effort and energy into a project EARLY.
It's important to do this for a host of reasons.
The first is a psychological principle called Sunken Cost.
The Sunken Cost means that once you are invested in something, anything, you are more likely to keep investing … heavily … into the thing.
This problematic quirk of human nature can also be turned to work in your favor!
If you put 400 hours into the Stuff A project this month, you're very likely to feel married to the project and it will be very, very difficult to then let it trail off or take second place to some other activity, or going to party.
Instead, you'll be thinking, "Man, I can't let this go now, look at all the time I've been putting into this."
Commitment in ANYTHING is all about TIME and ENERGY.
Satisfaction vs. Loyalty
My friend, Jeffrey Gitomer, asked an audience, "Would you rather have a wife that is satisfied or loyal?"
That's life changing wisdom in the form of a question that transforms your thinking.
The question is its own answer.
Are you going to work on projects to the point of YOUR satisfaction or are you going to work on Stuff A to EARN the LOYALTY of your customers and clients?
When you are growing your life dream, remember that you absolutely must put energy and time into the relationships that matter to you and reduce or eliminate the time and energy into the energy drains.
When I pull out my guitar, I'm not trying to get better … I'm having fun. I don't want to play in a band. I don't want to learn tons of new songs. It's a stress relieving tool. I have no interest in being a successful guitarist. And that is precisely what will happen. If I had a delusion that I "just might make it big with whoever" that would be way past ridiculous. Not everything you do requires mastery, excellence, brilliance. Some things are just for fun.
As much as I enjoy playing chess, I'm only a little above average at the game. My rating goes up very, very slowly because I don't keep up with the field. And I don't try. But the game is its own reward to me. It's fun. I don't (really) want to be a master. I have some cool chess stories, and that's good enough for me.
Just because you get your 10,000 hours in doesn't remotely indicate you are going to master something. Nothing could be sillier. Those hours (often only 1/3 are needed for mastery) must be in evolving and competitive environments. It's not about "practicing" but practicing against evolving players as you learn more nuances of whatever game or skill it is you are working at being successful in. When I play guitar or chess, I'm "going through the motions." It's a release. In these instances, the motions are a fun experience, even therapeutic. There is no "achievement" coming.
The same thing is true in life.
You can either go through the motions or you can get better each and every day and move toward accomplishment, achievement, success.
How do you know what you SHOULD do?
It's All About the WHY
Ask yourself this question:
"IF I stay on the path I am on and do the same thing for the next 15 years that I am doing today, nothing will change in life/business. Am I happy with that? Will all of my needs be met? Is life worth living?"
Most people don't care about the "why" of their life. They are most interested in the "what and now."
Success is all about "why."
Why do you want to X?
Probably 90% of people could be parents if they chose to procreate.
But what percentage of those parents actually dig through the best available information to be an excellent parent? You pick the number.
What percentage of parents want to be SUCCESSFUL parents, defined as parents whose constant focus is creating independent, healthy, wealthy, intelligent, loving children that grow to be adults that then will pass on independent, healthy, wealthy, intelligent, loving children and so on?
I'll ask the question in another way.
If the adults and parents in your family died tomorrow, how many of the teenagers in the family would be able to survive without needing to be absorbed into some other family?
Here's a formula which I believe is relatively accurate in assessing potential success as parents.
A Way of Thinking That Leads to Future Success …
Outcome Based Thinking
"Knowledge" means that you have dug through REAL research to find out what creates healthy, wealthy, loving, intelligent and independent kids.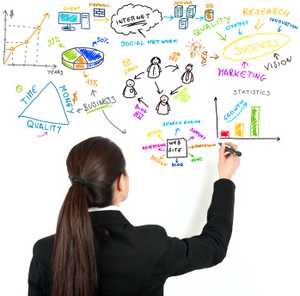 Research doesn't mean that you saw one kid fail or succeed because his parents did something right or wrong. That's a study of one. (Read that as mostly meaningless.)
Research means constantly trying to test your own beliefs and looking for holes in how you think and what you do so you can constantly improve your belief structures to bring them closer in line to reality.
Intention means that you have an outcome for your child to be as independent, healthy, wealthy, intelligent, and loving as is humanly possible for that child. You will do whatever it takes to direct your kids on the right path to that outcome.
Independence simply means if the adults are gone, the teenagers survive and possibly go on to do well in spite of your early demise. Love is the ability to feel empathy for others and proceed with valuable behaviors that add value to the lives of those around the person doing the loving. Love is not often about making someone "feel good," but feeling LOVED. That person CARES. They don't give cocaine, they give understanding and wisdom. They give hugs, connection and direction. They give challenges and follow up. They praise effort.
Your Intention + Knowledge ===> Independence + Love
There are other variables. We could create a far more precise BIG equation. But just look at this simple equation and work with it for today.
Now use the same template for YOURSELF and for your business.
The Learning Curve, Modeling and Instant Millions … Instant Success
It seems like there are lots of promises out there to cut your learning curve. You can be assured that some of those promises can be fulfilled and some can't.
Those promises that reference Instant Success, whether earning millions of dollars per year without work or with minimal work are simply not candid.
The fact is that shortening your learning curve is really important when beginning any project or relationship.
Unfortunately, not everything can be shortened.
But there are many aspects of building a successful life that do have a very real "curve" that can be made much smaller.
Here are the basic facts about the problems you will come up against in the new year when trying to shorten a learning curve.
The vast majority of people misunderstand what learning is and they have too much faith in the concept of modeling.
Is Modeling a Good Strategy for Success?
The idea of modeling is a seemingly sound notion.
Find someone who is doing quite well doing what you want to do and then do what they do. Find out what they believe, how they think, and then replicate those beliefs and behaviors.
And there is some sense to this concept.
After all, "if you invest like Warren Buffet," that just SOUNDS and FEELS right.
But this approach is typically going to fail.
In fact, you can go further and KNOW that you won't come close to the success Warren Buffet has had.
How do you know?
Because Warren Buffet puts his investments out there for the world to see and has for decades.
No one has amassed the wealth (or anything close) of Buffet, or even a fraction thereof by doing what he does. Seems crazy doesn't it?
Imagine that you have an investment guru with a great decade-long track record. Your idea is that you are going to follow their advice and that is going to make you rich.
I can almost promise you that it won't.
Ultimately, you don't have enough money to invest money like Warren Buffet. In one paragraph, it requires a lot of money to be able to have a buffer when you fail as often as investors do. Those investors with the most money to begin with have the best chances of being able to multiply their wealth. Those without the money are forced to bail out much more quickly than those with tens of millions to put down on the line.
This is easier to understand when you think of it in terms of one store or franchise instead of "stocks."
Imagine you know a friend who opened up a franchise restaurant like Papa Johns or McDonalds. They got rich. So you're going to try to replicate what they did and get rich as well.
It sounds good.
It's simply a bad fundamental strategy.
Any good mentor or coach will tell you that these paths are more often than not littered with landmines.
I had several friends who franchised Subways. As long as they were working their one or two stores, they made $60,000 – $120,000 per year. As soon as they hired managers for their stores, they ran into financial challenges.
That said, there are a number of Subway restaurants that perform admirably and the hard work and investment of the franchise owner pays off handsomely.
But not predictably.
Not always … or even most of the time.
There are fundamental principles that successful people live by that everyone else fails to do.
What Strategies Do Successful People Avoid?
Successful people rarely copy what someone else has done and then experiences long term success.
There are exceptions and there are even times where you can run with someone else's idea by building a better mouse trap. But think of it this way … who modeled Elvis Presley and went on to match his results in records sold as an artist?
Not one of the sound-alikes sold a fraction; and his worldwide sales on a per capita basis are still far and away bigger than any performer in history.
What's ironic is for half of his career, he didn't even record non-movie soundtrack music.
The Beatles had more number one records than any act in history. So there's plenty of success to model.
No one else came close to their success per capita or in raw numbers as far as a band.
Modeling isn't as simple or as likely to be effective as we wish it would be.
But WHY doesn't this idea of modeling bring success?
The friend who got rich with a Papa Johns FIRST had a net worth $250,000. Do you?
THEN they had to buy the retail space in a mall at a cost of $250,000. (That's out of pocket or on loan from the bank, if one can get it.)
THEN they had to pay $25,000+ for a franchise fee.
THEN they had to pay 5% of sales to Papa Johns.
THEN they are obligated to spend 7% of net sales on marketing.
And here's the thing.
I like Papa Johns. And no kidding, it's a pretty GOOD business model.
Papa Johns is less expensive by far than other franchises that could be considered for you to get rich with. What is really going to happen?
In all probability, your Papa John's franchise will still be open in 5 years. You'll probably earn perhaps $75,000 per year for your 70 hour week … assuming YOU work those 70 hours. If you hire a manager to work for you and you stay at your job, you probably won't earn … well … much of anything … if anything.
All of these franchisee owners work off the SAME MODEL.
They all model the most successful stores and owners.
Some go broke. Some lose hundreds of thousands of dollars. Some make a living. Some are building wealth and making a few hundred thousand dollars per year.
Modeling success will bring you a result that lands somewhere between success and failure. But modeling success CAN'T and WILL NOT be the KEY ingredient in bringing YOU success.
One more example from the business world before I draw from other parts of life.
I can point you to a friend of mine who is a multimillionaire. He owns six McDonalds franchises. I watched him from day 1 work 70 hours per week for 20 years. (That's not exactly terrible for the end result of being a multimillionaire.)
But what he did is not replicable by 98% of all people looking to succeed. The start up costs are astronomical. Very few people have that kind of money. The marketing and franchise fees are huge. But if you have the net worth and you have the drive, the business model can be very successful.
What is the Real Key to Success?
You can WANT to have a McDonalds franchise and the probability of success for those owners that actually work their stores every day is quite HIGH. Most people simply don't qualify. And it IS that simple.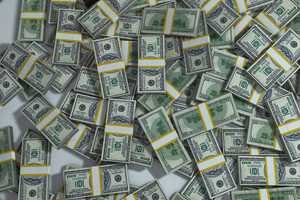 Recent data from McDonalds revealed their franchisee incomes range from $50,000 per year all the way up to a million dollars per year.
That's a BIG RANGE of possible numbers for an investment that is in the mid six digits!
Keep thinking about modeling successful people or businesses but let's switch the context.
If you look at the world's #1 track star, Usain Bolt, and you model everything he does day and night, I can promise you THOUSANDS of other people are doing the exact same thing you are. They are reading the books he reads, practicing like he does, doing everything he does, but here's the TRUTH:
The fact is that genetic make up, different competition, different environments, different personal drive levels, different family influences all take modeling and turn it upside down.
Sure, if you do what great people do you have a chance to turn out great as well. But it's not even close to what matters in success. Thousands will model Usain Bolt. None will beat him this year. None. In a few years, probably. And remember each of those 5000 runners will compete against each other and they will rank from 2 -5000. The guy who ends up at 4,994 is going to do virtually the same behaviors as the guy who ends up #2.
There ARE a FEW modeling principles that are predictably helpful in life.
Later, I'll explain HOW to model SPECIFIC PRINCIPLES and ACTIONS to INCREASE YOUR LIKELIHOOD of success in wealth, relationships, health, parenting. BUT don't for a second think that if you do what Kevin Hogan does, that you'll be as influential as Kevin Hogan. To beat me, you have to do some of the same things, do some things that are different and do a few things that are significantly more effective. And that is the case with all successful "modeling."
Want to know what the core factor of success is?
It's the ability to influence others.
---
Reserve your spot now!
Kevin Hogan Personal Appearances, Classes, Seminars & E-Courses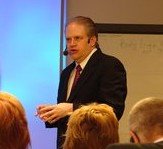 See Kevin Hogan "Live" in person, or participate in an online E-course with personal attention from Kevin Hogan! Attend an online tele-seminar!