You don't need certainty to approach someone in business or pleasure. You do need certainty to ask for something that is valued highly by the other person, whether a date or the job or the sale.
OK, the girl's having a drink with you, how do you get the DATE?…
It begins with your absolute certainty they will behave in a certain manner.
You wouldn't think of trying to cause the behavior. Your communication is merely a function of your identity. You don't TRY to do anything. This is just how you now….are.
Beware: Over Superiority Breeds Disgust
Right now, (before this process) the problem is, of course, that you see the person as an idiot. You see yourself as superior to the person to a level that they can't have anything triggered but disgust and repulsion. Superior is good. Superior over someone and with an attitude…nope.
Now, (after the process)…
Cognitive Dissonance
But, by causing a person to behave in a way they normally wouldn't, you create cognitive dissonance in their brain. That means: they have two conflicting values/attitudes/actions/beliefs going on in their brain at the same time. They don't like that. They need to fix it.
Reframed Perceptions that Lead to Yes
The girl is having a drink with you and you have seconds to make a convert. If your perception is that girls like this always say "no," then you have 0% chance of "yes."
If your perception is that girls like this have said no in the past BECAUSE OF SOME REASON which you can write (literally) about for 5 pages and explain why that was the case and what is now different as you go forward, then you have reframed the picture, and YOU are NO LONGER the same person.
You have gone from a certain "no" to a likely "yes" where you would be surprised…no stunned…at "no."
You do NOT need to figure out why you are so amazing because you probably aren't, and if you were, the last thing you want to do is reinforce that by fine tuning the fact.
You need to figure out why ALL those people said no to you, in the PAST. You need to dissociate from the picture, see yourself in the picture and describe in massive detail why things happened in the past as they did. You don't have to make anything up, and if you do, you simply fail more as time goes on.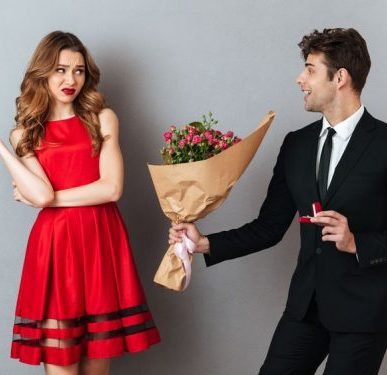 All you want to do is write about WHY THEY SAID NO. And write a lot. The girl? The marketing sales letter, the sales call? It's all the same…literally. It's someone saying NO to you that you would have wanted to say YES.
The Research Showed…
Think back to the research. The women behaved differently from each other because of the photo the guy held. His confidence and certainty sold her one way or the other. The trainers in Israel? They simply KNEW the recruits they were assigned with high Command Potential would do well, then didn't think about it again. They just…knew. They were certain. They didn't think about it. It wasn't even a given. It just …was…
Step One
Going forward, you want to take a week and write 5 pages each day (or record into a DVR or on your cell phone) first WHY THEY SAID NO, WHY YOU HAD THOSE EXPERIENCES.
Step Two
THEN the next week? Where you want to be in 5 years. And write in so much detail that you write a complete master plan. "I want to be rich."
Yawn = Failure.
I want …now…five pages… today…of content– where I…am going, how I'm going to get there, how I will overcome the obstacles and then solve problems that happen along the way.
The greater the detail, the more the brain understands and accepts the plot.
Your Brain is a Storytelling Machine
It only learns through fluid concepts and story. That's it.
Story… a long, lengthy, in-depth, believable, completely plausible and real story WILL generate a result – a very different story – than your current story, unless of course your current story is getting you precisely what you want instead of what you are certain of, and don't want, at the moment.
If you want a "script" or laser beam instructions for what to do, you missed the point.
The recipe?
The Recipe for Success?
For real…here it is…the recipe to rewire your brain so people respond differently to you.
Ready? Continue….