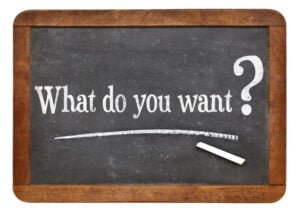 I've written extensively about changing your environment by putting all the right people and "stuff" around you. If you followed through, and some people did, that improved the quality of your life dramatically. You also noticed that you made some painful mistakes. Some people simply create the wrong kind of change for you.
Today we go another step further. Here you find out the special capability to create and recreate the thoughts, beliefs, attitudes, feelings and ideology of the people in your proximity.
Today you learn how to change the minds and thinking processes of others who might be, but are not necessarily in your space. You will learn to do this ethically, effectively, with wisdom and SPEED.
Today you learn  why affirmations don't usually work, and how to go instead in the direction of recreating and developing The Expectant Mind. You will do this within your Self and for Others.
The fact is that people are "expecting" every day. It's not the conscious expectations that are impressive in the research results. The same is true outside of controlled testing conditions.
What matters most? It's your non-conscious expectations that create the most predictable change.
Today, find out how to actually CHANGE your SELF and CHANGE OTHERS.
The questions of "how to…" or "how do I…" are among the questions I get asked most often, "Kevin how do I apply Covert Hypnosis to X?" and "What is the best influence technique for this situation?" and "How do I influence groups of people?" and "How do I change people?"
The answers are below. Bookmark this page forever.
Some people think that the effects of expectation are universal in scope.
They believe their thoughts significantly influence the outcome of events. (Watching a football game, who will win the lottery, whether Trump or Putin will do one thing or another.)
Not true.
You HAVE a potential SUPER POWER in your grasp. And that power is expectancy but it is LIMITED in nature (thank god).
Imagine this scenario.
There's Lily Aldridge on the beach. There are thousands of other guys who recognize Lily is there as well! You think, "gosh I wish she'd come over here and say hello."
She doesn't.
Now imagine she is on the beach about 100 meters from you. This time you are alone. You think, "gosh I wish she'd come over here and say hello."
She doesn't.
That's an example of the limitation of expectancy.
If it weren't the case, Lily would be shredded into a million tiny pieces and a little part of her would visit a million fans all over the world. Make sense?
Super Power has limitations. Affirmations have limitations.
If you aren't completely familiar with the best research into the Expectant Mind, then copy and paste this link in your browser and read the article I wrote last year first, then come back here so you don't get lost.
Simple enough?
Continue:
Belief and the Expectant Mind?
Everyone's mind has a different sum magnitude of expectant power. Magnitudes vary and change from context to context.
People are expectant long before they learn how to use their minds properly and trouble often is a result.
Think beliefs, attitudes, values, non-conscious attention, non-conscious goal pursuit…all frozen in non-conscious concrete.
If you are thinking about expecting something from others it's unlikely that your thoughts will affect either that person or any others in the way you intend. The expectations could be valuable but are just as likely to backfire at the conscious level.
Fundamental beliefs (in every sense of the word) about your SELF and the beliefs about others are not only sticky, they are solid.
ALL beliefs can be changed whether inside of your Self or others but the degree of difficulty to do so, can be daunting.
A tiny percentage of people have the current skill set to shift their current magnitudes and alter them to a Mind that can change themselves and others in a way that is very DIFFERENT from what they are doing now.
How many people can pull off The Jedi Mind Trick, WITH the proverbial Obi Wan Kenobi recipe?
Most.
How many people know HOW to do it?
Not many.
To be absolutely crystal clear – do have the linked article in mind as you read the following.
Keep thinking about the Commander and the trainees.
Keep in mind the Men and Women. In fact, write those pairings down as you read this article. This is not Kindergarten 101. It's big, complex information.
Begin here:
What the Expectant Mind IS and is Not
The Expectant Mind is all about CERTAINTY, ABSOLUTES, 100%, and nothing to do with "beliefs" or "best guesses."
You can develop the most effective expectant mind possible and you'll see that the following are true.
Expectancy is just as potent or impotent when you are right or wrong.
You will not try to "convince yourself" of something.
You will not recite affirmations and try to believe something that you are not certain of.
It isn't stating something to your Self or to a group that you aren't absolutely certain of and thinking/believing a change will magically happen.The Expectant Mind is absolutely certain of the reality of a fact or idea to where the mind doesn't analyze or think about it.When you or someone else is in the Expectant Mind (set) there is no reason or hint for the conscious mind to question the fact of success/completion/result and/or bring the notion of uncertainty to awareness.
The kind of certainty required…
Examples:
You look and say, "That's the sun." And it is.
You look and say, "That's where I work." And you do.
You say, "That's my son." He is.
In each case, you could be hallucinating. You could be wrong and think you are right. But in each case you are certain. You are 100% certain. You are so certain you don't even think about it a second time.
Top of Mind:
Examples in the studies you read in the first article?
The Expectant Mind knew that the photo he was given was of the woman he was talking to on the phone…even though it was simply a photo of another woman at the University.
The mistaken certainty caused the woman receiving the phone call to be liked or disliked depending on the photo the man was looking at, as he never saw her and assumed and knew (even though he was 100% wrong) the photo was of the woman on the phone. The Expectant Mind of the Military Instructor knew that certain trainees were going to have high Command Potential. They had no reason to question the facts…even though they weren't facts at all. They were simply pieces of information that were not critically analyzed by the individual. They became more than beliefs. The errant "facts" became certainty.
The Expectant Mind is beyond certain. It's not arrogant. That would mean The Mind is correct or "right" about something. The Expectant Mind is NOT RIGHT. The expectant mind doesn't "feel right." Similarly it is NOT WRONG. It simply has accepted inputs as facts and leaves the facts as if they were as clear as can be. It accepts the REALITY and then it plants that truth in the ground and moves on.
The expectant mind is NOT a belief or belief structure. It has NO real structure. It simply observed, heard or smelled something that it was 100% certain it KNEW (and almost always the mind is wrong about these things). There is no "wondering."
There is no investigation.
That's pretty profound stuff…
How do you Develop an Expectant Mind
Question is, how do you generate an Expectant Mind so that you make more sales, get more yes's, achieve change in others…a mind where you have absolute fact expectations (the sun will rise in the morning) without having the trait of arrogance and other instant "turn offs" from others?
Step back and ponder this…
Mirror Neurons and the Self
People have evolved to use each other as mirrors. You ask someone how you look because without a mirror, you don't know. With a mirror you see one thing but inherently you know that others might see something differently!
You tend to mirror other people's behavior because of mirror neurons in your brain…so long as there are no internal triggers to NOT mirror another behavior. The mirroring effect is an absolutely crucial element in changing your Self and Others.
By the way there is plenty of scientific debate as to the action of mirror neurons. There is also scientific debate as to whether the cells are really "mirror" neurons. I find it USEFUL to understand behavior in this fashion whether it is ultimately found to be scientifically correct or not! 🙂
Their brain perceives your certainty. I personally have no expectation about mirror neurons…
Your mind senses your certainty.
Their brain replicates those inputs and it becomes certain that YOU know what you're talking about.
The women in the study didn't THINK about how they behaved on the phone. The men didn't TRY to change either their behavior or that of the woman's. The men changed "who the women were" because of HOW they communicated with them and how those inputs were received and processed.
The soldiers in the study didn't end up shooting better, navigating better and show evidence of greater command potential because they "thought about it." The trainers didn't "try" to get the soldiers to behave in some new way. The trainers had no idea how their outputs (communication) were affecting each soldier. The minds of the trainees simply shifted in the direction of the expectations of the commanders, because THE commanders were primed…they were certain to the point of not thinking about it, that certain soldiers had higher Command Potential than others.
Coming into Focus
Now Expectancy grows clearer!
It's really certainty without consideration of the facts. Had the brain "considered" facts or analysis, it would have developed a BELIEF. Beliefs can generate expectation, but in general the Expectant Mind is NOT belief based.
Questions you can now ask:
How do YOU get the girl to admire you?
How do you get the soldier or student to achieve to his peak potential?
How do you get people to change their behavior?
So what DO you do?…
As you can see, expectancy has nothing to do with bogus affirmations. There is no connection here with "positive thinking", though there are benefits to positive thinking (and there are BIG drawbacks, which we'll talk about another day).
For now, the question is, HOW DO YOU CHANGE OTHERS. How do you create an Expectant Mind that will enable certainty to be replicated in the mind of another when you communicate with them?
You must cause them to be certain about themselves.
You must cause them to be certain about you.
You Can't Script Change as a Solo Tool
Here's the thing. People (90%++) are lazy.
They want a script to get the girl.
They want a script to give the telemarketer.
They want a script to sell a product online.
They want scripts so that when they utter the right words, others will magically change. That works at Hogwarts. It doesn't work in real life. The funniest (sad funny) thing in the world is watching people who are in sales who are told, "here's the script, just do this and you'll get this result."
People want a literal swipe file and believe that if they copy something that worked for someone else, they believe it will work for them.
(A "swipe file" is a phrase for a collection of images, sentences or paragraphs that you can steal/model for use to sell your customer based upon the same words or images that were used to effectively sell others. Swipe Files have some advantages. They are like training wheels for a child's bike. They are triggers for ideas for adults. They can be helpful as idea generators. They are almost useless for "swiping."
The deluded writer believes that by swiping and using other people's ideas the writer will be able to cause their targeted individual to spend the $2000 and then they almost always find out that it doesn't work.
They are surprised. (The writer in this scenario) Shocked. Depressed. Why? They truly believed that the magic was in the "exact words," the exact marketing script, hypnosis script, sales script…they are all the same. Ultimately they don't work beyond slightly more than chance.
If scripts don't work, why do people use them?!
1. When you were in college you used a script in your play, the musical. You used a script when you were the tour guide. It seemed to work quite well.
Scripts DO work in a play where actors practice and rehearse in how they interact with others and the story and the audience. In situations where ALL actors are not rehearsing the script, the script essentially will fail.
As long as your customer is using the EXACT same script that you are using, they will respond accordingly. If not? You can forget it.
The exact words have very little to do with getting someone to say "Yes." There are exceptions. I've written about such exceptions, but an Expectant Mind – is the mother of all bombs compared to a toy pistol of exact words.
The men in the study didn't intentionally say ANYTHING to change the behavior of the women. It was their certainty (and errant belief) that they had an image of that person in their mind. (The men had a photo, as you will recall. The photo simply turned out to be of a different woman.) That photo triggered behaviors in the man FIRST which changed his behavior, then her behavior, self concept and then independent people listening to audio tapes weeks later, to believe all kinds of errant beliefs about both the men and women.
The Expectant Mind.
The layers are starting to peel away.
You are starting to see what doesn't work.
You can't wish for it.
You can't pray for it.
You can't hope for it.
You can't say words (in most situations) to yourself and make yourself succeed or fail.
Optimizing Your Mind
There are only a few ways to really optimize your mind to the point where you have an Expectant Mind that is DIFFERENT from what it is today.
Expecting to win?…
As you look 5 years into the future, the best predictor for 90%++ of people's status in life, is to look at what people are doing today.
They won't change themselves. they won't evolve. They can't change others. They want exact words and they don't want to UNDERSTAND how and what is happening in a conversation, in a picture, in a video.
They want the model handed to them on the plate without working for her.
They want her to show up at the door magically.
She's not coming.
Exact words are only effective when matched with outputs that will trigger mirror neurons to tell THEIR BRAIN that:
a) you are 100% correct (even when you aren't)

and

b) that they believe you without question.
SUMMARY: That person is watching you while you communicate your message. Your absolute certainty is noticed by their nonconscious mind. That certainty, turns off almost the entire brain and allows what you say to simply become part of their identity.
Don't confuse this with being persuaded. Your 100% certain message becomes part of their identity or is dismissed. Your 95% certain message might be believed or it might not but in either case it falls into a belief category and not part of identity.
Deeper into the Expectant Mind
The second part of the formula requires a brain.
I assume you want the girl or guy to say, "Yes."
I assume you want to make more money, have a more successful business.
I assume you want to change people, to influence people.
I assume you want to be able to be the trigger of change.
If you do, follow through this complete thought process to the conclusion. If you don't, that's OK, you will always get precisely the same results in life you get today. You will NEVER change. I promise. Wherever your life is heading is pretty much where it will end up.
If you actually follow through with what you are learning here…you will bring forth a sort of covertly hypnotic power. As you follow, through you'll understand and be able to have the Expectant Mind that changes Self and Others almost instantly. You might want to take notes…
Ready to dig deeper?
Here we go…
How do you get this "expectant mind?"
You can't wish it or will it.
You must BE it!
Example: You know that after you lose 10 pounds you will stop dieting. You'll stay stable for 3 days then starting eating more and about day 2 you notice that you are no longer reducing but increasing in size again.
This becomes a pattern that replicates over and over for most people.
This guy has bad luck with dieting. It doesn't "work" for him. Except that it works for everyone.
(Take the guy to Africa. Feed him no food in the middle of the desert and I promise he will lose weight and it will not return until he gets somewhere where he can have better luck.)
The person expects a result with CERTAINTY.
In business, people ask me what are my goals for the upcoming year.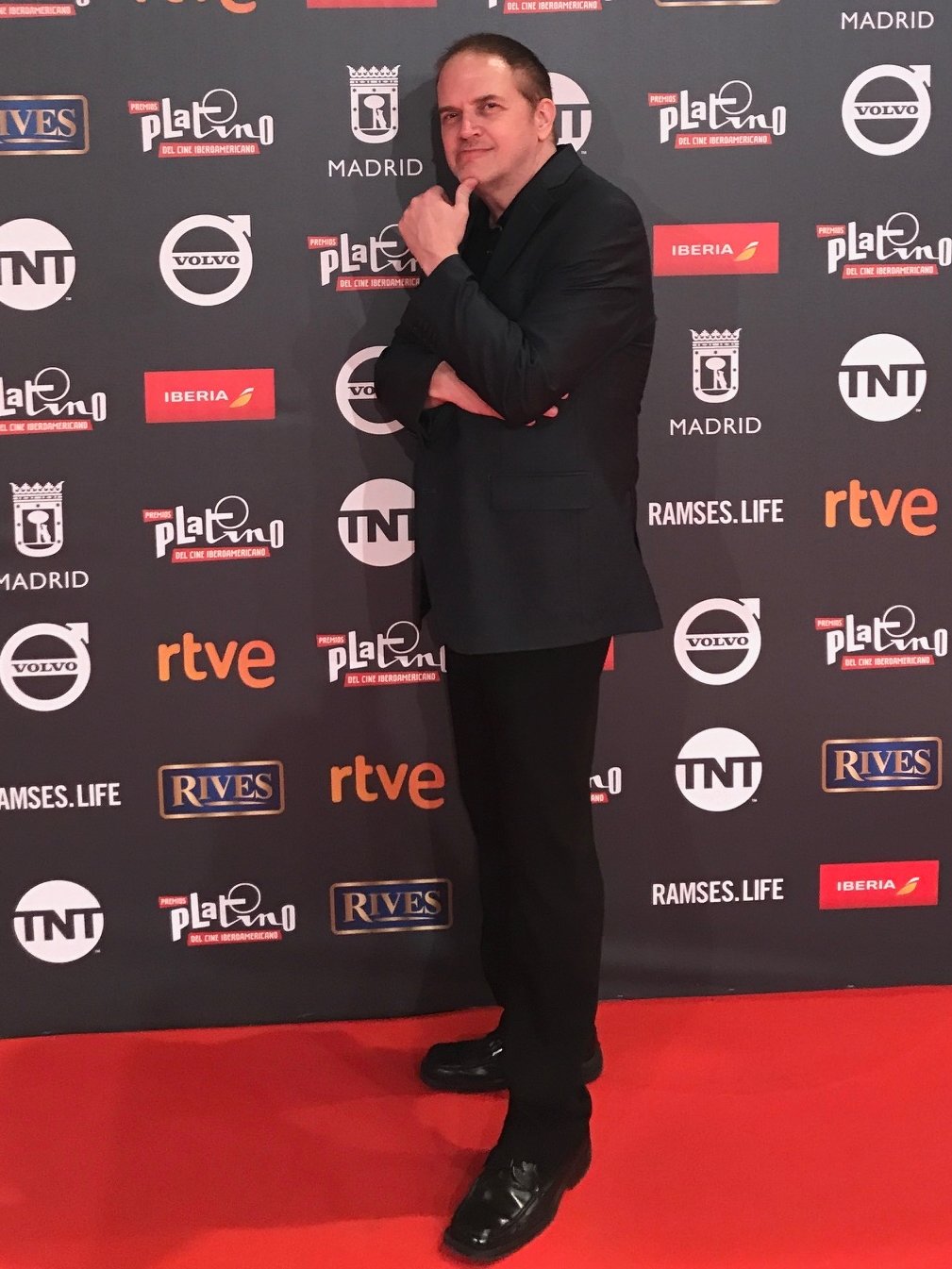 I actually have NONE.
No goals. Zip. Nada. None.
A goal is target you hope to hit by a certain date. It doesn't work in most people's brains, including mine.
If someone says, "I will earn a million dollars this year" they are an idiot.
If someone says, I will have the person of my dreams by the end of the month they are (almost certainly) an idiot.
These are goals.
They defy logic and have no benefit to your thinking or your behavior. The devastating negative effects meanwhile? Bad. Really bad.
BUT…
How does Kevin Hogan write 24 books in 22 years? That's over 1.5 MILLION words!
How does that crazy man create over 1000 hours of UNIQUE (never duplicated) content on audio and video in 18 years?
(This is 5 MILLION MORE words.)
Answer: Expectancy.
An expectant mind really does get what it wants so long as what IT wants is mostly in it's control. That is NOT a goal.
What will you DO and PRODUCE this year Kev?
OK. There will be a new book coming up that is currently held up in production. It's fiction. It's complete. It's the biggest book I've ever written. It's pretty damn good. I can't control where it's at in production. As soon as everything is ready, it will be released. But it WILL be out in 2018 at the latest. And I suspect you'll find it eminently readable…but that I don't know and can't control. The book will be out.
Next, I will create at least TWO video programs in the balance of 2017. One will be about relationships, the other money and investing. They will be recorded this weekend in Vegas. They could be out as early as this year but that will depend on the sensibility of the possibility of release dates. The content for the products is close to complete as I write this. These WILL be released before May of 2018 and after September 2017 but the timing is about when people can have access to the material and not when I want to release it.
Next, there will be a live event in Las Vegas (Not Influence: Boot Camp but something more specific in nature that is perhaps 3 days in length either in November or February 2018. Doesn't matter when simply know it will occur. The date will be determined in mid August after talking with hotels in Vegas.
Make sense?
You train your mind to do what you say, what you think. Your body then begins to trust your brain and moves in the direction of doing what the brain chooses instead of what the body feels.
What must happen next?…
Keys to Change
Both studies in the previous article (soldiers, men/women study) the commanders, the men and the women all became nonconsciously "certain" about a critical factor (the soldier has command potential, she is socially awkward, I am awkward). At no time does the "certainty" enter conscious awareness.
But you aren't going to let me stop here are you?
You would like to have the level of expectation that the commanders did to so influence the soldiers that they were essentially unaware had command potential.
You're therefore asking me to give you the equivelant of you saying, "Hey Kev, there's a stop sign." You don't doubt it. You don't hesitate. You don't wonder about it. It's a stop sign. Period.
Here's the short and sweet version.
Beginning today, you don't have goals.
Beginning today you say you will do X and you DO X.
You do it, acknowledge it, and move on to whatever is next in life or business or whatever.
Every single time you say you will do X you DO X.
Eventually you will simply "know" that when you say it, you really say it, write it down and then get it done in the proper order as it fits with other projects or tasks, this year, month, week, today, this afternoon.
You do this over and over and over.
You train your brain to KNOW.
There is a HUGE difference between believe and know.
There is a huge difference between "think" and "believe."
"It will be done tonight."
"I believe it will be done tonight."
"I think it will be done tonight."
"I feel it will be done tonight."
See how that works?
This is the entry level version of developing the expectant mind. You can make massive headway with this one basic strategy.
The key to this version is that you MUST complete and accomplish the task, every time you say you will.
Once you have done this 100 consecutive times you will never wonder whether you will get "it done," because you will. In the random event of an earthquake or some other act of god, yes, it won't happen. That is not a problem. What is a problem is YOU changing the end point. When you ABSOLUTELY TRUST YOUR SELF you will have developed the beginning of the expectant mind.
But what happens when you want to influence others?!?!?!
If you do this, you change and they change…
What needs to come across is this:
The other person must FIRST IDENTIFY with you.
They need to know that you have their interests FIRST.
They then need to know that your opinion is possibly correct while their larger opinion is ALSO CORRECT.
In other words you aren't influencing/proposing a whole scale change in their thinking. You are only suggesting a very CERTAIN chance to do something small that will be important and does NOT endanger their larger self, their larger identity.
Ex. "I don't want you to change your religion, I'd like you to come to church with me this weekend."
Ex. "You can be certain I will do three things. I will give you a good idea right now. I will act on it, and it will happen. If you want to act on it, you will get the same thing I do. Nothing more, nothing less."
RESPONSE: "How can you be so sure?"
"I said it. I have control over it. It will happen. It already is, I simply have to do the lifting. Fair?"
And they know you are for real because YOU said it and YOU ARE REAL.
If it isn't 100% real, it will 100% fail BECAUSE it will be felt as if it were a tactic. Expectation has to be CERTAIN. Otherwise, the person will not change and you won't, either. If you don't change, you get the same results you always have gotten. It's that simple.
This Goes Beyond Political Affiliation
The requirements here are understanding YOU and THEM at a deep level. It's about absolutely honoring and appreciating values that matter to other people. It's about being certain about those values, not that they are "right" or "wrong" but that they are real and worthy of validation.
If not, you don't change, they don't change. You always get what you have now and move further in that direction whatever it is, to the ultimate end goal of bankruptcy, foreclosure, default, failure, etc.
Having a Drink Together
Because you were massively intelligent and certain in your communication beyond question, they agree. Period. If you aren't SOURCE credible, you failed. If you are SOURCE credible you will succeed.
That's NOT the same as a date. That's the same as the 9.7 model having one drink with your 7.0 self.
The DATE comes next.
The date can only happen, the big sale can only happen… IF the certainty in your mind triggers the mirror neurons in their mind.
Women will tell you there are two kinds of guys that approach them with similar characteristics. They both approach, ask, expect "yes," and have pure confidence. They say "yes" (to some things) when the guy meets a high enough score on her Guyometer.
The same is true with a sales call. The same is true with marketing. It's….all…the same.
OK, the girl's having a drink with you, how do you get the DATE?…
It begins with your absolute certainty they will behave in a certain manner.
You wouldn't think of trying to cause the behavior. Your communication is merely a function of your identity. You don't TRY to do anything. This is just how you now….are.
Beware: Over Superiority Breeds Disgust
Right now, (before this process) the problem is, of course, that you see the person as an idiot. You see yourself as Superior to the person to a level that they can't have anything triggered but disgust and repulsion. Superior is good. Superior over someone and with an attitude…nope.
Now, (after the process)…
Cognitive Dissonance
But, by causing a person to behave in a way they normally wouldn't, you create cognitive dissonance in their brain. That means: they have two conflicting values/attitudes/actions/beliefs going on in their brain at the same time. They don't like that. They need to fix it.
Reframed Perceptions that Lead to Yes
The girl is having a drink with you and you have seconds to make a convert. If your perception is that girls like this always say "no," then you have 0% chance of "yes."
If your perception is that girls like this have said no in the past BECAUSE OF SOME REASON which you can write (literally) about for 5 pages and explain why that was the case and what is now different as you go forward, then you have reframed the picture, and YOU are NO LONGER the same person.
You have gone from a certain "no" to a likely "yes" where you would be surprised…no stunned…at "no."
You do NOT need to figure out why you are so amazing because you probably aren't, and if you were, the last thing you want to do is reinforce that by fine tuning the fact.
You need to figure out why ALL those people said no in the PAST. You need to dissociate from the picture, see yourself in the picture and describe in massive detail why things happened in the past as they did. You don't have to make anything up, and if you do, you simply fail more as time goes on.
All you want to do is write about WHY THEY SAID NO. And write a lot. The girl? The marketing sales letter, the sales call? It's all the same…literally. It's someone saying NO to you that you would have wanted to say YES.
The Research Showed…
Think back to the research. The women behaved differently from each other because of the photo the guy held. His confidence and certainty sold her one way or the other. The trainers in Israel? They simply KNEW the recruits they were assigned with high Command Potential would do well, then didn't think about it again. They just…knew. They were certain. They didn't think about it. It wasn't even a given. It just …was…
Step One
Going forward, you want to take a week and write 5 pages each day (or record into a DVR or on your cell phone) first WHY THEY SAID NO, WHY YOU HAD THOSE EXPERIENCES.
Step Two
THEN the next week? Where you want to be in 5 years. And write in so much detail that you write a complete master plan. "I want to be rich."
Yawn = Failure.
I want …now…five pages… today…of content– where I…am going, how I'm going to get there, how I will overcome the obstacles and then solve problems that happen along the way.
The greater the detail, the more the brain understands and accepts the plot.
Your Brain is a Storytelling Machine
It only learns through fluid concepts and story. That's it.
Story… a long, lengthy, in-depth, believable, completely plausible and real story WILL generate a result – a very different story – than your current story, unless of course your current story is getting you precisely what you want instead of what you are certain of, and don't want, at the moment.
If you want a "script" or laser beam instructions for what to do, you missed the point.
The recipe?
The Recipe for Success?
The Recipe for Rewiring Your Brain
Here's the template for changing how you react to people you need to influence, people who have typically reacted/responded to you in a specific way that you want to be more fruitful.
Imagine yourself (dissociated) in the setting you need to see your behavior change and you wish the actions of others toward you to change. Go through those conversations as you WATCH YOURSELF, over there, experiencing the experience. Take 1/2 hour every day for one week and use your camera or phone or pen and paper and record ALL plausible WHYs to all those things that happened in the past. Don't just answer the question. Go into a 1/2 hour of detail each day. Writing is probably best, but video or audio could do the trick if you are a well-organized thinker. (Example, the cute girls have said, "no" too often, the potential clients have said "no" too often, etc.) Y
THEN next week, turn your attention to the Future. Using great detail, create a complete movie or screenplay for your future. Not 2050 but 2018. Massive detail. Lots of sequences. What leads to what. Why things happen. Your response and reactions to what happens each day and hour in great detail. No hype. Your brain MUST buy into your story 100%. It MUST be 100% plausible or you might as well go to the beach and get a tan.
Be densely detailed into how you are going where you want to go, the step by step path, the obstacles you will meet and how you overcome them. FINALLY,
If you want to change THEM, you must REFRAME THEM. You must go back in YOUR MIND and find out why all pertinent factors that happened with them BEFORE you met them. Massive detail. A movie where you fully understand everything. You aren't making stuff up, it's real, great detail. THEN turn to the future and how future similar experiences will happen differently (sales calls, getting the girl to say "yes", marketing reaction to your salesletters, people admiring you, etc. etc…it's ….all….the ….same.)
Massive detail. Take one week. Do this each day. 5 pages of text both for the past and future.
To be clear:
1 Week to deal with recreating your Self in a context.
1 Week to deal with your Future Creation of your Self.
1 Week to deal with your typical customer/client/girl you want to date you.
If you don't do this, you are 100% normal, and you will with absolute certainty get the exact same results you always have gotten. These are all simply…very simple choices…that require a complete rewriting of the script that has passed and writing a desirable, plausible screen play for the future.
The Expectant Mind
If you do this, you will change.
If you do this, you will have a Self Certainty.
It's simple science…well…OK it's complex…it's work, and because of that…you'll never be the same, and people will never respond to you in the same way again.
And yes, it really is ALL the same. It's not the words. You'll succeed at most things involving people and hear "yes" when you ask, far more often than you will hear "no." You'll start to see that people respond to you almost identically in all contexts, as you reshape who youare by Reframing your past and creating the screen play for your future.