I turned on a movie on Prime last night. I typically like to work to music on You Tube or the video track and no sound from a movie.
I sat down and the opening scene had a picture of a young guy absolutely enamored with a beautiful girl on the beach. Pretty normal for movies that mirror real life.
He was so captivated that he was unable to carry on a conversation. I've had that experience before, it's actually an OK pleasant place to be.
About 30 seconds later the fantasy sequence was over and the movie began. And I went to work on Coffee.
The Impact of Beautiful Women and their Clothes on Men
The latest research shows that only those men higher in testosterone are likely to fall prey to such overt distractions.
That conclusion of course triggers my thoughts of a quick trip to Las Vegas I took last month. This is between you and me, but when I'm playing blackjack, I don't like to be distracted from the cards or my chips which is why the MGM sends over this insanely comely woman of 30 with well…everything. I had already gotten my tip ready from the dealer when I placed my drink order. What was (sort of) funny was I gave her a $1 chip instead of a $5 along with my "thankyouverymuch." And she sent a plastic smile. I was disappointed then I realized I had tipped her the buck. I looked at the dealer, also a very nice looking woman of perhaps 40 and said, "Did I just give her a buck?!" She smiled and nodded. I felt so stupid. I also lost both of my hands in the 20 seconds it took to get my Aqua Fina.  And that made me laugh. I'm going to write about this in Coffee this week. Now the trip is tax deductible.
Typically difficult to distract, this is my Achilles heel.
And it's easy to tell which men have this Achilles heel, but you can't look at their hand or their muscles or jaw to tell just who will fall prey to stunning females of the species.
Nope.
You can see the Achilles Heel, just look at their fingers. (Seriously)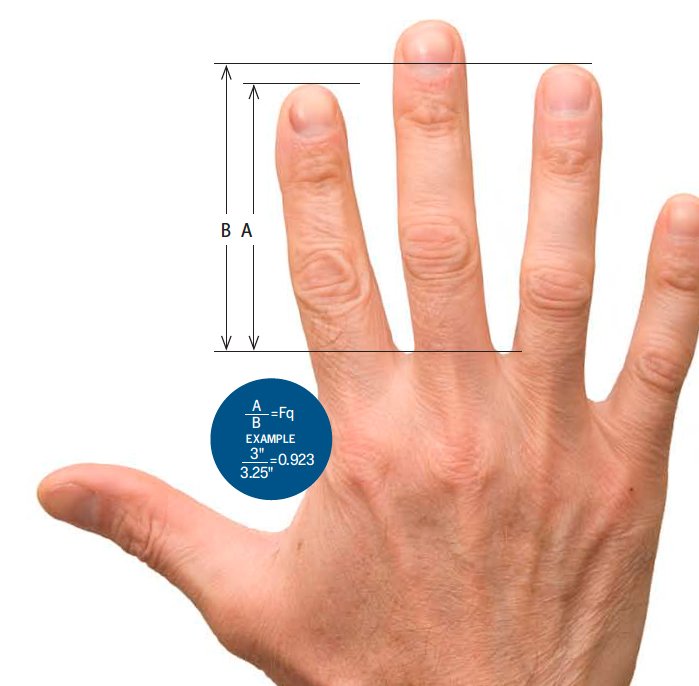 Men who's ring finger is as long or longer than their index finger are high in testosterone. [This strange measurement predicts dozens of life benefits and drawbacks.  Examples: Men with longer index fingers have significantly less chance of prostate cancer and tend to do poorly in sports. Women with a shorter index finger are more likely to have knee osteoarthritis. Men with longer ring fingers are the best stock traders.] And men with longer ring fingers are most distracted by women. 
Now, you might think that women are affected by men in much the same way after all women have testosterone in their body as well!
And, you might think that but only if you are a man.
Very few women are seriously distracted by men.
In fact, the research shows we (men) are about as distracting as a tree or rock. (really)
Catching sight of a pretty woman really is enough to throw a man's decision-making skills into disarray, another study released recently suggests.
And I've noticed this over the years playing blackjack for serious money. I win a lot more often and a lot more money when I play in the Salon ("high rollers") than I do on the casino floor (everyone else in the world). In the Salon there are no such distractions unless you want to count the older men and women behind the dealer watching me play. They are wearing suits and talking about their grand kids as they stare at my hands and eyes as I count. I'm pretty good at getting out of a conversation when I'm playing. I'm polite to everyone but this is like my second job.
Want to see what the facts are about all this???!!
The more testosterone the man has (and this can vary in the course of a day and by activity), the stronger the effect, according to work by Belgian researchers.
Men about to play a financial game were shown images of sexy women or lingerie.
The Proceedings of the Royal Society B study found they were more likely to accept unfair offers than men not been exposed to the alluring images.
The suggestion is that the sexual cues distract the men's thoughts, preventing them from focusing on their task – particularly among those with high natural testosterone levels.
The University of Leuven researchers gave 176 heterosexual male student volunteers aged 18 to 28 financial games to test their fair play.
But first, half the men were shown sexual cues of some kind.
One group of 44 men were given pictures to rate; some were shown landscapes while the rest were shown attractive women.
Another group, of 37 men, were either asked to assess the quality, texture and colour of a bra or a t-shirt.
And a third group of 95 were shown either pictures of elderly women or young models.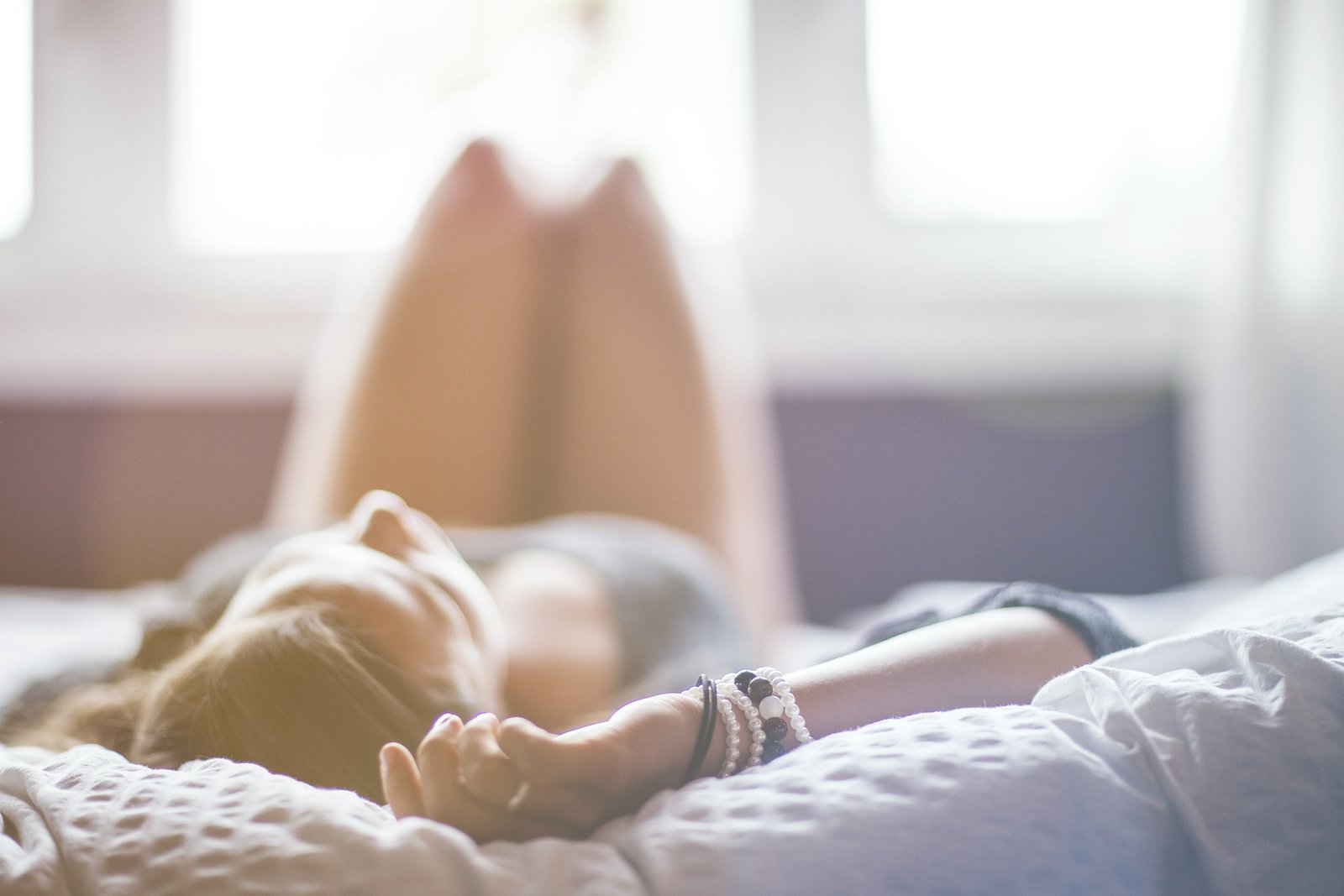 Each group was then paired up to play a game where the men had $10, a proposer had to suggest a split, and the other man accepted or rejected the offer.
If the second man accepted the offer, the money was distributed in agreement with the offer. If he rejected it, neither partner got anything. (This is essentially, The Ultimatum Game)
The game is designed as a lab model of hunting or food sharing situations. But it also is a financial game which helps us predict behavior in humans which turns out to be quite predictable.
Vulnerable?
The men's performance in the tests showed those who had been exposed to the "sexual cues" were more likely to accept an unfair offer than those who were not.
The men's testosterone levels were also tested – by comparing the length of the men's index finger compared to their ring finger.
If the ring finger is longer, it indicates a high testosterone level.
The researchers found that men in the study who had the highest levels performed worst in the test, and suggest that is because they are particularly sensitive to sexual images.
Dr Siegfried DeWitte, one of the researchers who worked on the study, said: "We like to think we are all rational beings, but our research suggests … that people with high testosterone levels are very vulnerable to sexual cues.
"If there are no cues around, they behave normally. But if they see sexual images they become impulsive."
He added: "It's a tendency, but these people are not powerless to fight it. "Hormone levels are one thing, but we can learn to deal with it."
The researchers are conducting similar tests with women. But so far, they have failed to find a visual stimulus which will affect their behavior.
Dr George Fieldman, principal lecturer in psychology at Buckinghamshire Chilterns University College, told the BBC News website: "The fact men are distracted by sexual cues fits in to evolutionary experience. It's what they are expected to do.
"They are looking for opportunities to pass on their genes."
He said the study confirmed what had been suspected by many.
"If a man is being asked to choose between something being presented by an attractive woman and an ugly man, they might not be as dispassionate as they could be."
---
Has this series on Sex and the Science of Seduction intrigued you?
There's so much more to learn about this in the program called: Covert Hypnosis. Discover the secrets to what separates Covert Hypnosis from every other compliance technology. Discover what even the experts don't know about how the mind interacts with the unconscious mind! Kevin reveals the desires that drive human behavior – and how you can take that and gain an upper hand when it comes to getting to "Yes!"
Learn More About Utilizing Subtle Covert Influence for Change
Kevin Hogan has released a powerful new CD program that takes you from a barely-there awareness level of subtle communication to a powerhouse expert of subtle unconscious communication. This is everything you need to know to increase the power you have in every communication.
In CD 1, Kevin Hogan reveals specifically the secrets of how to weave the exact messages you want others to act upon into stories that captivate listeners.
CDs 2 & 3 show you how to motivate and compel other people to change their behavior as quickly as is humanly possible. Benefit: You can utilize these covert tools with your own unconscious mind because they link into the core drives and desires that you have!
CD 4 reveals ALL 22 elements of Covert Hypnosis for this first time anywhere! Never before released by anyone, anywhere. The complete Covert Hypnosis Model for change is here. Business? Sales? Consulting? Coaching? Therapy? Learn specifically how to generate change in their thinking with the Covert Hypnosis Model.
CD 5 gives you all the tools necessary to take a person's deepest drives (sex, eating, acquisition, connection, etc.) and fuse them into building compelling outcomes (the girl of your dreams, lose weight, acquire wealth, meet new people easily). Ignore either aspect, and failure is assured. Successfully meld the two in the unconscious mind and amazing things can happen.
CD 6—Pattern Recognition: Getting someone to think about something is one thing. Getting someone to feel driven to DO something and then watch them do it like magic is something else entirely. Learn so much in just this one CD!!!
CD 7 – This is 2003 neuroscience and research that reveals how to rewire the brain. Some neuroscientists call it "sculpting." It's not something that happens instantly and it requires the use of both hemispheres which can be pretty tricky if you don't know what you are doing.
CD 8 – You are going to learn some unique techniques in the eighth volume of Covert Hypnosis. Not only are you going to learn the truth about values (when they are critical and when they are MEANINGLESS) but you are going to discover the values of the unconscious mind! The unconscious mind and conscious mind do not correlate to each other but they both correlate to the behavior of every person you meet.
Covert Hypnosis: An Advanced Course in Subtle Unconscious Influence The Master's Secrets Revealed! (Vol. 1 – 8)
"This is THE advanced course in subtle influence! Remember when you read Covert Hypnosis: An Operator's Manual, and you got that WOW! feeling inside?! Well, that was just the beginning. In Covert Hypnosis: The Master's Secret Revealed, you are going to learn how to subtly move inside the minds of anyone you communicate with. In trance or out…this is the most powerful material on Covert Hypnosis on the planet. Period." Kevin Hogan, Psy.D.
More Information about Covert Hypnosis or to order