How does "sex" sell?
No…noooo…not the actual act…but…more precisely… "sexiness" or more accurately, how does the appeal to the DESIRE to have sex sell?
Survey says: Duh. If the person being influenced links the possibility of their engaging…with the image or with someone triggered by the image…well…you have a likely "yes," coming soon to a theater near you…
The only impulse that influences more predictably than sensuality are those triggers that act on our survival instinct…(flight/fight). In other words, that biological drive to reproduce (or just practice) is pretty …big.
So yes, "sex" is the second strongest of our instincts, right behind self-preservation. (If you don't survive, you won't get to enjoy said experience.)
Since anything having to do with sex tends to get our attention, sensuality is potentially a perfect tool for marketing and, certainly, it is often impossible to beat in sales and in many moments of influence!
A few interesting stats:
Billboards advertising alcohol that used "sexual appeals" were remembered 91% more often compared to those without sexual appeals.
The annual Sports Illustrated Swimsuit Edition generates sales to 59 million readers, compared to the magazine's average of 21 million (Sure, I get it, too…but I just read the articles….)
The Cosmo "Sex Poll" issue sold 2.3 million copies, compared with its average 1.7 million copies. (How would you like to add 600,000 issues to your subscriber base?!)
Legend Point: The sensually charged images in advertising lead a consumer to believe that by purchasing the products, he/she will:
perhaps look like the people in the ads…(I don't carry this delusion around…)
have fun like the people in the ads…(This one works on me..)
BECOME the people in the ads. (I'm not that gullible.)
…or something similar.
Men and Women View Sex Differently
Advertisers use different strategies for each gender, and with good reason. "Sexually appealing" has a different meaning for men and women.
And the distinction between men and women must be dealt with carefully because you can walk a real skinny tight rope with sensuality and sex. If you pull the rubber band, you can get a lot of distance out of it. Pull TOO FAR and it will snap you on the nose.
So how do you KNOW what to do? How do you know when to TRIGGER the powerful impulse of the sex drive as a way of getting agreement, making the sale, driving customers to your product, getting the date?
A study conducted at Washington State University showed that simply showing an attractive woman's body catches a man's attention and convinces him to buy.
No surprise here…and even though women often talk about how much they like the hot guy (and they DO); they aren't triggered to BUY by seeing a hot dude on the cover of the magazine. In fact, the opposite is true.
Women WANT the hot guy standing in front of them, but they aren't persuaded to buy a pair of shorts because of an IMAGE of that same hot guy. Men are much easier to trigger.
Legend Point: Both men AND women want to see attractive women on the covers of magazines. (We men get no respect from evolution…)
Why are men so easily "manipulated" (in what I would argue is a "good way") by women? And why are men so easily manipulated by just seeing an attractive woman?
And if men are so easily manipulated, why not make EVERY communication, ad, proposal, interaction you have grounded in sexuality or sensuality?!
Why does "sex" and sensuality work so well with men?
Legend Point: Because men neurologically associate "getting" the model with buying the product.
And that powerful drive to reproduce (or practice) simply dominates male thought. Men don't THINK they are buying one, getting the other FREE, but their nonconscious mind certainly does.
And what of women? Where do they fit into this whole sex thing?
Women use intellect and romance — in addition to anatomy — as a means of relating to men. That's why ads targeting women are often, but by no means always, less explicit and will focus on romance rather than on only the attractiveness of a male or female model.
It's worth pausing here to note that sex isn't selling anything 99% of the time. Sensuality is triggering the sex drive to generate an impulse that will cause a purchase.
The women and men who are models for advertising aren't as dumb as most people think. They are far from being exploited. In fact, they know that it is simply a job.
I dropped an email to one of the world's most beautiful models the other day. I told her that I had a ton of pictures taken to just get one or two that didn't make me look like a total idiot. She told me that it's the same in the modeling world. I felt…a little…better.
The fact is that the ACT of HAVING sex isn't used to sell anything that has a bottom line. Sex, per se, doesn't sell, nor does anyone in advertising think it does or they would be using it regularly.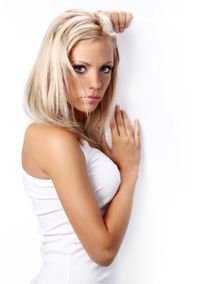 That said, although men think of sex as, well…having sex, women think of sex when they see a beautiful sexy woman. It may or may not be conscious from woman to woman, but it triggers off all kinds of chemical reactions, some good, some not so great in the brain of the female….And thus in marketing, in selling, persuasion, we have to walk a tightrope to capture the man's attention but still get the woman's approval. That is tricky and not always pulled off.
Calvin Klein consistently achieves the limits of pushing the envelope, every other year or so by producing the most controversial advertising possible, then pulling the advertising in response to "public outcry."
(Public outcry = millions and millions of dollars of free advertising.)
The visual (and auditory) images work best when the product or service can realistically promise increased sex appeal.
Products like fragrances, cosmetics, clothing, personal hygiene products, and especially cars. With products like these, enhanced sexiness can be a persuasive product benefit, and thus the focus of your ad.
In the academic world, these additional cues surrounding a product or service are called "peripheral cues."
They are most effective when they are secondary to the message itself. In other words the beautiful woman serves you the beer and looks lovingly at you while you drink it. She's very important, but still peripheral to the message.
Degree of Heat
The use of strong or mild sensuality can help attract and sustain attention, no matter the product or service.
Think: Hyatt Hotel's "Who are you sleeping with?" campaigns.
I went to the Amstel in Amsterdam early in 2007… (the luxurious end of Hyatt Hotels).
The manager was a girl of perhaps 25. She was breathtaking and yes, she may have been 25. Perhaps a requirement in The Netherlands for customer service at hotels is to have beauty that disorients irritable male customers who can't get into their room because it's being cleaned and it's going to take "a few hours."
She looked up at me in my impatience to get to my room which was "being cleaned."
She made small talk…"The Rolling Stones slept in your room, Dr. Hogan."
I paused.
"All of them?"
She looked down then back at me…
"Probably not…I don't know for sure…"
She was bright as any bulb on the tree but no brighter than normal. Probably not manager choice in the USA. But she certainly appeased her male customer to not get bent out of shape. Ronald and I were off to the dining room to wait…and we were…OK…with waiting.
Now before you go hire the "old" godaddy.com girl. (Can you believe they replaced her with some gal who races cars? What is happening to this world…)
LOOK OUT: If you're marketing to an international marketplace, keep in mind that sexual values and taboos vary greatly around the world and are constantly evolving. America is very prudish. Nudity doesn't even register in Amsterdam; if you have Maxim magazine in some places in Iran… …you better say your prayers…well maybe not…
…and what of Free? Free? Free?
"Free Gifts?"
Doesn't that just make you laugh inside when you see that? As opposed to WHAT kind of gifts?!
The "FREE" Impulse – Does it "work" Anymore?
It really is humorous. I watch someone launch a product and they have all these "FREE GIFTS" and I think that is such a kick. I rarely remember Santa Claus leaving a bill and receipt….
Their lack of understanding the paradox is what sinks many online businesses. A gift is a gift and something free is a promotional item. They are very different things.
I'll get back to more sex shortly or in part two. This triggers another thought…
Last year, I launched my book, The 168 Hour Week, and if you haven't read it, it is a very, very cool book. I've spent an inordinate amount of time making this one of the best books I've ever done.
Now, everyone knows that with these launches come all these "freebies"…don't ya' love that word "freebie…" …yeah… which are nothing but fronts for a big high pressure sales job on the "back end" of the freebie.
In English: You get an e-book but before you get it, you are offered some $4000 product and then if you don't buy the $4000 product, you have to go search the next page (which is known as a down sell page) for the download.
Maybe I'm just contrary to everything in life. Stuff like that bugs me. I ask my sponsors of the promotion to offer the best they have to give you as a gift…not a "free" gift. Not as a "bonus." (Ya' need a bonus to buy an $18 book?)
And of course, all those free gifts in other promotions come in an "email blast."
Ouch! Please don't put me in the way of anything that blasts…just go blast your readers, I mean…list. (I'll come to it later.)
Free…
When you give a potential customer a "gift", you don't expect a gift back…you do hope to earn their trust and ultimately their business.
The "Law of Reciprocity" states that, "when you give people something of perceived value, they feel compelled to give you something in return."
It's the reason there's a prize in the McDonald's "Happy Meal", why trade show vendors have "premiums", and the thinking behind advertising agencies taking prospective clients to dinner. In each instance, the hope is that the gift will result in more business.
It should.
KEYPOINT: When you offer "free something" or "something gifts," make it clear that you have no expectations of anything in return. Because qualifying words with free or gift, ruins the effect.
For example, "If you're thinking about installing an in-ground pool, I'd like to send you my free report, Pool Installation Made Easy. Whether you buy your pool from me or not, this guide will make the process much, much easier."
An offer like this says, "I'm a good guy. I want to stand out from the crowd of people you can do business with and offer you something of value…so I'm taking the chance on you and not vice versa."
That will make it more likely that someone will wish to reciprocate your kindness by giving you their business.
KEYPOINT: It's also important that the gift be given "free and clear." "Buy something and get a free gift" is much less appealing than "Get a free gift with no cost or obligation". There's nothing wrong with buy one, get one. In fact, that is a very effective, smart AND appreciated offer.
Your reciprocal relationship, like any relationship, is a two-way street, and you'll never get better than you give. It's important that the gift you offer has real value and is something that will deliver a significant genuine benefit.
All that said, contextual relevance is extremely important. Offering a box of Godiva chocolates when a customer purchases the South Beach Diet book is not contextually helpful, even though it has definite perceived value.
By the way, a gift can be more than a "thing."
KEYPOINT: Even a warm, friendly comment of gratitude will activate the desire to reciprocate on the customer's part.
A New York university conducted an experiment in a medium-sized electronics store. A subject entering the store was told in a warm and friendly manner:
"Thank you for shopping here today. We appreciate having you as our customer." As a control, the next shopper entering the store was not told anything.
AMAZING FACT: The average amount of money spent by subjects who received the appreciatory comment was $408.03; the average amount spent by the 100 subjects who were not told anything was $240.54.
That is one of the most profound pieces of research I've ever seen. "We appreciate having you as our customer."
Increases business by 60%.
Wow.
Nothing increases business by 60%.
Appreciation does.
I gotta tell ya' that's as cool as it gets, because everyone NEEDS customers but most people absolutely don't appreciate their customers. They are numbers.
And appreciation…it didn't cost a penny to say thank you!
No extra bonus. No added value to be seen…but felt. That's the best free trigger that there is. But of course there is more…much more…check it out…it's free…and we DO appreciate your sticking around and reading more…
Trigger: Imbue them with Good Feelings.
"I appreciate you."
Sounds so…wimpy.
Uh huh…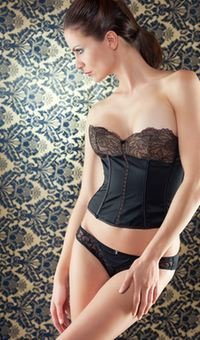 I like to feel good. So I do things that make me feel that way — from brushing my teeth with a toothpaste that I like to wearing clothes I feel comfortable in.
I also try to avoid most of the things that make me feel bad.
KEYPOINT: We like to feel good and follow pathways that get us to a place where that need is satisfied.
If It Feels Good, Buy it NOW
The quest for "feeling good" is what makes us tick.
We buy a vast range of products hoping they'll improve the quality of our lives by helping us to feel better about ourselves or by making some tasks easier.
Wendy Liebmann, president of the consulting firm WSL Strategic Retail, told U.S. News and World Report. "For consumers, when it comes to buying luxury goods, special services, or even expand-your-horizons experiences, 'don't put off till tomorrow' has become more than a homespun aphorism; it's become a way of life."
If we humans are oriented to feeling good, that's what you should be selling — products and services that help them avoid pain and enjoy pleasure.
As the saying goes: Give the people what they want! Victoria's Secret did and they seem to have done OK…
TRIGGER: INSTANT GRATIFICATION: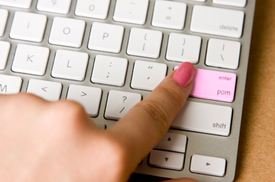 In a lightning-fast world with everything happening at faster than light speed, consumers expect instant gratification in everything they do.
Blame it on technology, or the Internet, or even MTV.
Blame it on 60-second and 6 second sound bites, instant drink mixes, scratch-and-win lottery tickets, and microwave ovens.
Blame it on whatever you wish, but there's one thing that's clear:
KEYPOINT: People are much more likely to BUY NOW if you can deliver instant gratification.
When the Consumer Says: I Have An Emergency!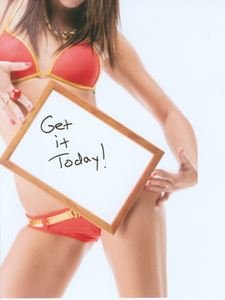 There's nothing like an urgent situation or pressing emergency to crank up the need for instant gratification. A teenager with a blemish on the night of the school prom can't wait for a 7-day cure. A guy who wants to watch a pay-per-view boxing match can't wait for a week for cable installation.
Make sense?
When does DirectTV have it's most installs? Yep. OPENING DAY FOOTBALL…!
And which Yellow Pages ad do you think will appeal to a homeowner who has just lost his roof in a hurricane???
Brand X Roof Repair – We Repair Roofs Call 555-1212 for estimate.
OR
Brand Y Roof Repair is waiting for you at 555-1212 Instant service for emergency roofing needs.
Many companies would think that the Brand X ad is just fine.
It gives the name of the company, contact information, and explains what the company does. But, nothing in it says, "We understand your need and we can fulfill it."
The Y ad, on the other, is all about the consumer.
In the following example, instant gratification comes from the consumer's ability to download a product from the Internet and get relief from a problem without having to wait.
When the Consumer Says: I Have No Patience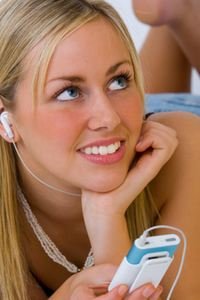 People will buy a product that can be delivered instantly over a product that will take time to deliver. This is why downloadable eBooks and downloadable music are such a hit. Click a button, enter your credit card number and in a matter of seconds, you've got what you ordered. There's no worry and no waiting.
Credit cards really make pushing the instant gratification button much easier by allowing our needs to be attained instantly, even before we have the money to pay for it. Remember this term? "Layaway."
It was said like one word. (It might have been one word.) If you are under 25 or 30, the word no longer exists in our vocabulary….well…it will again…soon…but not now…
Back in the ancient days (about 20 years ago), you didn't buy stuff on credit. You had the merchant "lay it away" …put it in the back of the store for you to pick up when you had the money. I remember Mom going in and doing this and then maybe 9 months later picking the item (a shirt, for example) up.
Instant gratification is an evolutionary NEED; and it is no wonder that our culture figured out how to make it all happen instantly.

Hey, if this article contained 5 ideas you can go back and tick off and use, get your copy of the book! See the168hourweek.com.
---
Attend an online e-course with Kevin Hogan!
Learn about Kevin Hogan's Internet Marketing & Business Building E-Course
Details:
About Internet Marketing & Wealth Building