You have to know HOW to behave in different contexts so when you are in that context you are already prepared and in the moment are not trying to figure out what the right thing to do is.
You must first be aware of your screwed up default behaviors (smoking, overeating, not working on the new project) and know what your thoughts and sabotaging (self and others) actions are.
In rare cases people are already doing some things right in harnessing the power of self control. Almost everyone else is not taking control of their thinking. Why?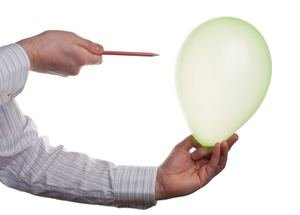 The disciplined Self generates desired results, typically across contexts.
The undisciplined Self does not.
In order to improve your odds today of getting what you want and not what your body craves in the moment, you can note the following experiences that sap you of self control.
There are more than a half dozen ways your power can be drained rendering yourself impotent in acquiring anything of significance.
1. Intentional Thinking is tiring so save it for your desired outcomes and allow someone else handle the day to day aspects of life so you can produce enough for 3, 4, 5 people.
At the beginning of each day the powerful person (the person who has over time, exercised significant self control and has built up mental muscle) starts off with more Self Regulation Units than does the person who lives life in a stimulus/response world.
The person who deals with the fine print and answers the phone is VERY IMPORTANT to company/family/business success because without them you would have to do both and very few people can handle dealing with life stresses and business stresses along with contextual issues (temptations) all at the same time.
You face a number of success destroyers in the course of the day and they may seemingly have nothing to do with being successful.
If you see someone who is significantly overweight, she might be saying -no- to all kinds of different foods and she might be doing better on a percentage basis than they guy who is thin and trim.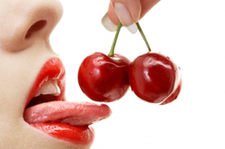 But the reason she might be overweight is that there are tons of food triggers (recipe books, other overweight people, for example) and stresses in her environment.
All kinds of triggers cause your self regulation units to be used up.
Put a dish of your favorite candy on the table in front of you and by the end of the day you are likely to have used up a lot of Self Regulation Units IF you have NOT succumbed to the candy. BUT if you were able to say NO to the candy all day long, it means you used up a lot of self regulation units during the day.
Now when it comes to needing self control at night, you will probably be out of luck. That self control could be related to dieting. But it also could be related, for example, to spending money on all kinds of other pleasures.
Giving in means you are not using up SRUs. Saying NO means you are using up your self control points for the day.
But each day as you say no to environmental triggers like a dish of candy or commercials on line or on TV, you DO BUILD mental muscle yielding more SRUs for the following week or month.
THIS is why successful people are successful at what they do. People who take control of their own brain and say no to what is counter productive in life become stronger and more capable of choosing what they want in life.
The person who goes for the cigarette and smokes it, meanwhile, uses up no self regulation units. That means TODAY the person will have more SRUs to deal with difficult situations later into the night. Of course it also means they are more likely to have cancer.
Impulses to indulge make up a huge percentage of the challenges you face each day when it comes to self control.
You WIN by removing triggers from your office or kitchen. Put food in the fridge or the pantry. Do not put tasty delights out on the counter. Those tasty treats, cook books, food setting in brightly lit areas and big plates are a good way to create overweight people.
2. Moody Blue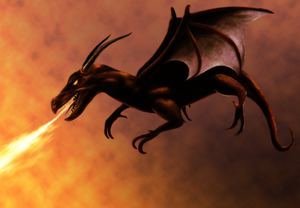 You probably have not thought about it much but people in negative moods whether sad, depressed, antagonistic, hurt, grieving are all more likely to crave their favorite pleasures. For some this might be wine, cigarettes, video games, shopping or Netflix; for example.
Bad moods reduce self regulation units to minimal amounts. It is very easy to blow a fuse when you are in a negative mood.
Giving into the pleasures does not use up units but it does not matter because there remain so few units that dealing with anything requiring self control, is almost certain to fail.
People in negative moods are far more likely to spend more money on the same item they would have refused when in a good mood. They also spend more money overall. And they tend to procrastinate. People in negative moods tend to make worse decisions than those in positive moods.
The first lesson here of course is to not make important decisions when you are upset, hurt or down.
The second lesson is to keep distractions at a distance when you are in a negative mood so you can focus on what you choose instead of mindlessly follow your cravings.
Part 2: Power for Anything You Want in Life