The Power to Have (Almost) Anything You Want in Life
(Pt. 2 of 7)
[If you have not yet read Power: Get It, Use It go ahead and do that before you begin here. Here is a quick summary if you did catch last weeks opener.]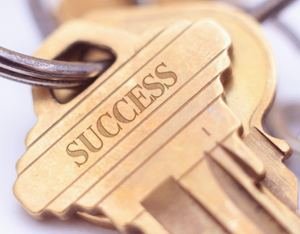 Last week you learned that power is the consistent ability to use your thoughts and behavior to achieve your desired outcomes and intentions. Power is the energy and drive of success and achievement.
Power is a virtual money back guarantee on getting what you want in life.
You found out that power includes self regulation, emotional intelligence and influence but neither of the three is power in and of itself.
[Self regulation is the ability to consciously decide on a course of action in the moment and then follow that course through to completion. It is the ability to control nonconscious & biological urges and impulses. It is the skill of overcoming laziness and eliminating procrastination. It is the rejection of instant gratification in favor of something better. It is the choice of setting aside instant pleasure and satisfaction for a good opportunity or reward that is far more important and valuable in the future.]
Power is a resource that typically is drained by the end of the day and often in the early part of the day in cases of overload.
Power is in one sense, like a muscle. Exercising power makes it stronger and gives you more power as the months and years go on.
It is power that gives you the ability to say no to those things that are not conscious personal choices and yes to those that you have decided you want. (ex. Yes to fruit, no to candy)
The first reason people experience power drain before they accomplish anything and remain impotent each day is that they tackle too many stresses unrelated to their desired outcomes and intentions. Focus is critical. You will need another person, people, or systems to deal with everything that is not directly in line with your desired outcomes and intentions.
The second reason people experience power drain is a poorly designed environment. Your environment should have no triggers that direct you to the pantry or anything that will cause you to fight off instant gratification. Keep the candy off the desk or coffee table.
The third reason people have power drains is their mood. Depression, hostility and the like all take precious juice up from your power.
Power to Have Everything You Want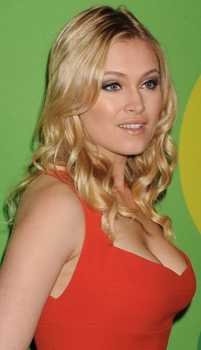 I watched the latest episode of The 100 last night. I was reminded to tell you that you almost certainly can not have Eliza Taylor. Or you will have to wait in line. (She is not a thing.) But aside from this you really can have just about everything you want in life. Whether you succeed or fail will stem ONLY from your power.
Power is not static. It will increase or decrease over the months and years. It will (typically) decrease or shut down in the course of the day or in overloaded moments. Your behaviors and thoughts will determine whether your power lasts longer in the course of the day. Your behaviors and thoughts determine whether your power will grow over time.
Beliefs that Strip Your Power
A critical aspect of power is your interpretation and beliefs about events and experiences that are related to your desired outcomes and intentions.
Imagine you are trying to lose weight. You have been on a diet for two weeks and have done a good job at eating 500 calories less per day than you had been, thus giving you a two pound success today. Today you are out to dinner with family at a birthday party. You had not been eating sweets but tonight you had a piece of chocolate cake. You estimate it was 500 calories.
How you interpret this event will determine whether you will return to your diet tomorrow or not.
If you pre-planned failure into your diet, knowing that you would once or twice each month blow your diet with chocolate or too much to drink or whatever, you WILL return to your diet and get quickly back on the path to your desired outcome.
BUT, if you believed when you began dieting that you had to be perfect everyday, never eating more than you have allotted yourself, falling off the wagon predicts that you will binge for the rest of the night AND not go back on your diet tomorrow.
I have only met a handful of people who understand that their beliefs about success/failure were 100% NOT reality based when it comes to power.
If you determined that you had permanently abstain from fatty salad dressing as part of your dieting regimen and tonight you BELIEVED that you had fatty salad dressing on your salad, you will tend to go off your diet immediately and NOT return. This is true even when the salad dressing really was NOT a fatty salad dressing. It is what you BELIEVED that mattered.
When you have a desired outcome, be aware of your PLAN creation criteria. You will NOT be perfect and thus you always want to plan for momentary failures. They WILL happen. Instead of seeing failure as some long term experience, call it a momentary LAPSE. It is an OOPS. This is true in ANY pursuit of ANY desired outcome or intention. Your thoughts and behaviors will NEVER align 100% with your desired outcomes over time.
Knowing they will happen means you will get right back up on the bike and continue.
Now. How do you GENERATE success?!
Awareness and Tracking: Your Power Generates Success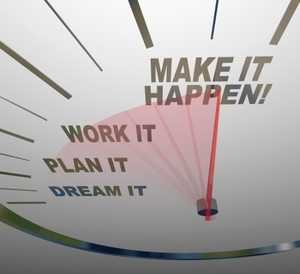 Power is using your thoughts and behaviors to accomplish desired outcomes and intentions.
Research is crystal clear.
You must be aware of your thoughts and behaviors THROUGHOUT the process of moving toward your outcomes. If you are you can self correct immediately, you win. If not, you lose.
In order to make the process simple, and simple is important, please do not try to remember how many calories have eaten today. Instead write down how many calories you are about to eat BEFORE you eat ANY food or drink ANYTHING. I worked with almost two thousand subjects over three sessions. Those who participated in the simple process, lost weight. Those who did not track did not reach their desired weight.
The strategy is simple science and essentially fool proof.
The best part is not that you will lose weight. It is that the key to losing weight is not written on a piece of paper taking up absolutely ZERO brain power and allowing you to work on a second desired outcome (making more money, having a better relationship, etc.)
The key is writing the process markers down on paper and keeping the paper with you at all times when you are not sleeping. (Post it note inside of the wallet works wonders)
Most scientists agree the purpose of being self aware is so that we can control our behavior. (You can not control your behavior or thoughts if you are not aware of them so you really MUST track your behaviors and thoughts that are the markers to achieving your desired outcomes.)
Why do people fail at attempts at behavioral change?
There are several reasons but the key reason is that once you know what your desired behaviors are you MUST be able to be aware when you are off course and self correct in that moment of awareness. People who have desired outcomes without a plan on what you will do to control your thoughts and behaviors to get their, will fail.
What might a good little trick to use each day that will help you be more self aware and trigger your brain to monitor your progress or digressions?
Put a mirror on your coffee table or desk. People become more aware of their thoughts and behaviors when a mirror is in front of them.
The Friendship/Family Factor: Power Up or Power Down?
You have read a lot about how your friends influence your behavior in unexpected ways.
One example we have discussed on numerous occasions is the potency of how relationships of those in your circle of friends influence your own relationship. Those who have a friend of someone going through a divorce or split up have a significantly larger chance of experiencing it themselves. Relationship Successes and Relationship Messes are contagious.
In the case of health, adding an overweight friend to your circle of close friends increases YOUR chance of becoming obese by 57%!
Now, how does THAT happen?!?
Think of it like this. You are sitting at a table with five friends.
Everyone is talking about politics and they all have a different opinion than yours about who they will vote for President. The social anxiety or deindividuation that occurs in you, is generally enough to keep a lid on your convictions. Often enough you will verbally agree with points of view you know are completely wrong.
But the potent effect for F&F is more complex and much deeper than even this.
People who look to person X as an authority figure will adopt view(s) of person X especially if they are shared at a moment when the listener is feeling anxious or depressed.
Be very careful about who you determine to be an authority. Be very careful of who you sit down with at dinner.
40 years ago, The Milgram experiments clearly showed that people will not resist an authority opinion. (The next door neighbor may not be a nutritionist but if she is compelling you could easily adopt her views about food without even being aware of it.)
Secondly, the Zimbardo Prison Experiment from the same time period revealed that we are not simply influenced by the group we identify with, we CHANGE INTO the group we identify with.
You become them.
Here's how…continue: