Part 3 in a 7 Part Series
I want you to be perceived as a person of power.
Power to Do
The Power to Do is your ability to raise your potential as an individual and then tap that potential to make what you choose real.
You are recognized as powerful when people know that what you say you are going to cause to happen does.
You might be (or be perceived as) brash, arrogant, kind, loving, sweet, smart, thoughtful or any number of things.
None of these attributes cements the notion of power in your mind in the mind of another.
What does?
People observe that you are not just a doer. You are not just a person who takes action. People observe that you tell people what you will do and then you get it done.
This creates TRUST and CERTAINTY in the minds and hearts of those around you, those who follow you.
Why?
Because they know you have the power to consistently accomplish. Your word is simply reading the news in advance.
Imagine the sales call where you are recognized as having this core life characteristic. Imagine the job interview. Imagine asking the girl for a date.
When your word is gold and your actions produce the intended results for all to see you have power. That power would be foolish to turn away.
People hearing you talk about goals and results is certainly important at times, but nothing compares to others seeing your directed actions generating your outcomes.
An outcome I have for you is that you are now to be observed as a person of power.
Power: Emerging from a Seed to Greatness
I am certain that it is obvious after having read the first two articles in this series, that power is an inside out job.
Clearly, no one can give you lasting Power to DO. It comes from within.
BUT, people can easily steal or drain your power in very real ways!
Know this: It is much easier to lose power than it is to acquire it.
Power drains can also happen without the influence of others. Your environment can easily cause your power loss. Fortunately all of this is easy to test. If you change your environment in the ways you will learn about in this series, you WILL be able to MEASURE whether or not those changes accomplished anything or not.
The person with Power to Do, EXERTS EFFORT consistently and with full awareness throughout the day.
It is this person that has mastered growing The Power to Do.
People recognize your inner power, see you can be trusted and then give you power with them.
It happens because of the trust and certainty that you manifest in those who come to know you.
Imagine that someone has never met you before this very moment.
That certain someone sees you resist a significant temptation, for example. (Perhaps you turn down the offer of something that others are doing that they know they probably should not be doing/experiencing/eating/feeling.)
Your observed resistance to temptation, triggers a feeling of respect in others that typically triggers an experience or sense of trust in you.
Do you want the kind of power that does not just command respect but triggers trust and certainty in you?
Most people have never been taught the following sequence:
You want people see you as someone who is self aware.
You want people to see you as someone who self monitors your internal thoughts and external behaviors. (These are both critical facets of both Emotional Intelligence and Self Regulation)
This is obvious to others, for example, when you are in tune with your appearance.
For example, they see you for the first time as you enter the room. They have not met you before, so your entrance is the imprint.
Now they observe you make minor refinements your appearance when out in public. You wipe the piece of lint from your lapel. You straighten your hair. You drink slowly instead of in gulps. People notice your minor behaviors and attribute minor points in your favor when you perform those behaviors.
But, when you fail to do so, even when you cannot see what is in between your two front teeth, those respect points and then some, are rapidly taken from you.
Once people know you, respect and power is bestowed upon you when you accomplish and complete tasks and projects.
OK, so specifically how do you want others to see you so that you are given that trust, respect and power?
And once you are known to complete, people listen to your words and know they are true and accurate.
For example, when you have mastered self regulation and say you are going to write the novel, that is not some metaphysical goal. It is a statement of fact. You do it. It is completed one year from now. But your listener knows it will be so as sure as night follows day. There is no doubt.
I was asked in an interview recently if people ever bother asking me if I am really going to do what I say I am going to do.
I had to think about it. (Family? Friends? Business? Inner Circle? Next book? Next Event? Get the yard cleaned, the house repaired, the shopping done, the house cleaned, get my kids prepped for the rest of their lives.)
I felt uncomfortable saying, I do not recall the last time I said something would happen and through my own neglect, it did not (or will not) happen.
In fact, when life happens (you know the bad stuff in life that happens to everyone and often in spades), I can be very honest with those closest to me. I will tell a close friend or family member that I feel weak for some reason. Consistently people have responded that they did not doubt for a second that something could get in my way and stop me from accomplishing what I said I was going to do.
Now THAT is a little scary and as I type this it feels like there is pressure.
The fact is that other people often know you far better than you know yourself.
The story you want people to tell about you is your version of this story that happened in Poland about 14 years ago.
Write down YOUR STORY after you have read THIS story.
My promoter, translator and assistant were all with me and unbeknownst to me, we were scheduled to spend TWO nights at a convent.
This bizarre twist happened because we had negotiated a deal with the health ministry in the government such that they were paying me so much money they had no budget remaining for the ACCOMODATIONS! The THREE venues in Warsaw that could hold a meeting of any size were all booked. I assumed I would present my work to the health ministry at ONE of those venues in Warsaw.
Nope.
Now remember this was before Warsaw and Krakow transitioned into the more cosmopolitan destinations they are a decade later. The Poland of 2002 was not modern in any sense of the word.
For whatever reason the meeting was going to be held in this big convent where I was certain to feel very out of place and uncomfortable.
The greater frustration was the context. I was in Poland to assist with integrating influence technology into slowing the spread of HIV-AIDs at the level of media and with those most at risk. Young girls and truckers.
And there was a further complication. The Pope of the Catholic Church was from Poland and we were in a building that was dedicated to serving the church. A church that stood strongly against the use of condoms.
I had to change that thinking.
And people ask if I ever cause people to do something they would not normally do?!?!?!!?!?
My job was to do that nationwide and in spades.
And there was another complication.
The convent was located in a dangerous part of Poland, particularly Americans.
The night before my presentations that would require two days, one of the delegates who was staying at a motel about 30 miles from the convent was leaving the convent to return to his hotel and was knifed and beaten up just off the grounds of the convent.
This led me to wonder WHO goes to a convent to stab someone and WHY. It was there that my internal thinking process became paranoid and knew I had to shift out of that and finish preparing my 14 hours of presentation material.
I was given a guest room. It was an 8 x 8 room (six square meters), and had a very small single bed. There was no desk, no chair. I shared the one bathroom with all the nuns on the second floor. (This is another story for another day.)
My promoter/manager was Andrzej Batko, the only NLP trainer in Poland at the time. He knew I was in shock that I was not going to be spending the night in the Vice Presidential Suite at the Sheraton. There I had a butler. But not tonight. I did not know where I was going to be staying that night until after I met Mother Superior. (I do not recall her name but recall that she served for a couple of years in Chicago for her church.) Everyone kept it a secret from me.
8:00 PM came and the lights in the building went OUT.
My 14 hour presentation was on my laptop though I did have back up notes just in case.
14 hours is a LOT of material to present.
It was pitch black in the convent.
Andrzej was down the hall sleeping in another guest room that was no larger than a closet. Perhaps 7 x 5. He heard my call for help. The only light on the second floor was my laptop which was sitting on the floor, now operating off of an old battery.
Andrzej came running and assured me he would get the lights back on so I could get the presentation completed.
He returned 10 minutes later with Mother Superior. She had a latern. A lantern? A lantern.
I told her I needed light at least until midnight as I had several hours of updating based upon conversations we had in the car on the way down from Warsawa.
Her smile was bright and confident.
She told me that the lights go off at 8 PM. It was now bedtime and assured me that I would do fine in the morning.
You don't need a system for that. You need a fridge, a pen and a paper.
I was dumbfounded. I had no similar experience in my life to draw from.
She offered me her lantern but I declined as I explained I needed the laptop to have electricity. The battery would survive 45 minutes, maybe.
She smiled. She told me to go to bed and rest. She told me I had a hard day and she was certain tomorrow would be a wonderful day for all.
And she left.
Andrzej sat down on the bed while I sat on the floor in front of my laptop draining the final minutes of life it would have until tomorrow morning at 7 AM. He had no idea what to say to me. He had never heard anyone say NO to me. (And Mother Superior did not actually say no, she said the electricity was off until dawn, and that I would do fine.)
I reached into my wallet for a Xanax and took it. I had no way to get water from the bathroom without running into walls. It was pitch black.
My frustration was peaking on many levels. The presentation was critical. It was for the health ministry of the government of Poland. The media would take a message that this American was encouraging the use of condoms. I was anxious about that. You cannot imagine.
What I learned was that I was not the only person in the convent who had self regulation power. Mother Superior was MORE confident and MORE certain than I was. She was just as gentle and kind as I was. She showed no sign of negative emotion. She was like the Dali Lama.
It was impossible to not respect this woman and KNOW that she was in charge and that everything WOULD be fine. Fine? Fine. I seriously doubted all was going to be fine. But SHE did not doubt my ability to MAKE the entire weekend, FINE.
She had absolute power and could not accept a power reduction because of my presence. She could also not approve of part of one key proposal I would offer, which would be to encourage the use of condoms in Poland.
She could do NOTHING but tell me to go to sleep as she had her nuns for her entire life. There were no exceptions for the government (the health ministry representatives) or for the speaker who would lay out an AIDS prevention plan for media and social workers starting at 9 AM sharp.
I had nothing I could do but go to bed.
Nevertheless, I had to remind myself about what the most important aspect of power was.
Power, in large part is the monitoring of your thoughts and behaviors so that they manifest themselves in your desired outcomes and intentions.
It meant that I would give a FINE presentation and do my best to make a change against all odds.
I laid in bed and went to work in my mind.
I had no choice but to at least block out in my mind precisely how I would communicate all the new information I had gained while on the trip.
Everyone in the audience would already KNOW PART of the problem that they personally dealt with. But now they would know that everything I was going to teach them was based on THEIR experiences, their reality, their lives and problems.
I decided I would open the event with the story about what I felt inside when I saw the 11 and 12 year old little girls holding signs on the side of the road that said, 50 zlotys for sex without condom, 25 zlotys for sex with condom.
I need the health care workers, the social workers, to know that I understood the overwhelming problem they faced.
Then I would address the media and tell them that they needed to cover this on the news.
If they wanted to watch their news channel, read their newspaper, THIS was what they wanted to feature. The images to me were horrific. The little girls were 10 – 12 years old. These are not women making life decisions but kids.
Then I would address the representatives of the church and point out that I respected their beliefs. I am sure they were right but I explained that these new situations called for new answers. In no way would the Bible be closed. But in fact it would be open to help the CHILDREN. I told them I was not certain but that at least my belief was that Jesus would suffer the little children. At least that is what it said in MY Bible.
The presentation to all, went better than fine.
Everyone got what they came for and I got what I desired. We had general agreement from the government, the people on the street and from the church. There were obviously plenty of problems that needed tweaking over the years to come but the groundwork had been laid down!
How do YOU get a 90% guarantee of getting what YOU WANT? Here is how you do that:
90% Guarantee of Getting What You Want
You can not stop the weather or the occasional crazy person in life. But there is something you can do to virtually guarantee getting the results you want.
Because life gets in the way of your desired outcomes, intentions and goals, you MUST utilize a tracking technique to be certain your thoughts and behaviors are in line with those desired outcomes and intentions.
This means that if your goal is to write 3000 words in your book today, you will keep an hourly track of how many words you are writing. And of course you will write MORE than 3000 words BECAUSE TOMORROW, LIFE WILL HAPPEN.
I promise. Life happens. Black swans come in all shapes, sizes and forms and you must constantly buy yourself insurance.
Therefore, at 10:00 AM you note you have written 400 words. At 11:00 AM you write down that you are at 900 words. And each hour (or half hour) that goes by you TRACK.
For EVERYTHING that REALLY matters in life you TRACK IT.
If it does not matter, simply say you are well intended. (I can virtually guarantee that if you read the book, become inspired and do not take notes that you follow up on, you will fail at whatever you think is supposed to happen because of the feelings you got when you read the book.
The scientific research about self monitoring and self awareness is crystal. Depending on the outcome there are various forms of monitoring yourself. Taking notes is the simplest and most likely to trigger success in the long run.
As you reduce your tracking you will reduce your desired result.
If you are hoping to be a more congenial manager at the office, you MUST track each hour WHAT you did in the previous hour to be that more likeable leader.
If you are trying to improve a relationship at home, you MUST track what you did and what you are going to do, again, each hour is helpful, though at first most people need to track more often than hourly.
The very good news is that once self regulating behaviors become habitual they are very, very difficult to break. Eventually tracking comes down to a twice a day notation.
Here is what the sum of all research says:

Until the desired behavior is established, your success is as likely or unlikely as your self monitoring.
This is where friends and family can come in handy or destroy your desires.
If you are in the presence (in person or online) of people who are also utilizing increased self awareness and self monitoring (they are emotionally intelligent and want to self regulate more effectively) you can encourage each other in your various pursuits.
Meanwhile, if those closet to you in your network choose not to track their thoughts and behaviors (writing those 500 words this hour) and comparing them to what they wanted to do (writing say only 450 words in that hour), you will do your best of course but you will discover that your intentions and goals are very difficult to achieve without tracking.
What you see others doing, or read others doing on their Facebook page is more than a gentle trigger or prime to your own behavior. The direction those closest to you are going is the most likely direction you will also go.
Be smart. Be connected to people who have decided what they want, have a plan to get it, and are monitoring themselves hour by hour (at minimum) to know that they are on track.
This could be to complete projects, generate more income, have a better relationship. If you track it like other emotionally intelligent people, it will work. If you choose to rely on your best intentions, you might want a Plan B ready as you will likely need it.
Focused Friends and Your Desired Outcomes
Your desired outcomes are constantly influenced by the people you surround your Self with. When friends or partners have similar goals, both are raising children, both losing weight, they often actively facilitate each others positive or negative performance in relation to these goals.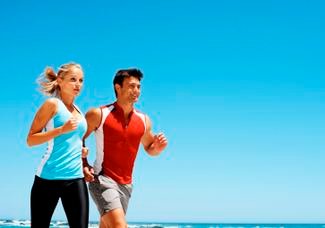 This pursuit could be through active behaviors together, feeling closer to each other, or having a greater sense of understanding for the other person. This lessens conflict and reinforces pleasant interactions.
Partners with similar desired outcomes are also more likely to have similar interests, which is a predictor for happy relationships. However, when friends or partners have dissimilar goals, each party may serve as a barrier to the others achievement.
Partners who are less like each other tend to have goals that are not compatible, increasing the likelihood that ones desired outcomes will impede the others. When they do not have respect for each others goals, they may be less efficient both in their desired outcomes and in their relationship.
Dissimilar goals predict conflict and avoidance in relationships. Though friends or romantic partners may not have similar goals at first, they may develop similar goals later in a relationship. Religion, values, desire for children, and ambition are examples of potential conflicting goals. Keep this in mind when looking for or choosing a mate.
Already have one?
Be aware of the differences of where you want to go.
Instead of avoiding communication or confrontation about particular issues, talking with them about how you can make your desired outcomes more compatible with each other will typically work wonders.
But it is not all paradise in the we will make it together department.
When you believe someone close to you is trying to control you or push a goal onto you, you tend to rebel against their desires and pick a goal inconsistent with those expectations.
I've experienced this in many ways.
In retrospect, it is all easy to see. Unfortunately human nature is something that you and I can only modify in others!