You can't persuade anyone until you can predict how and what they think…
You believe you are likely to live longer than most people. You believe you are smarter, a better driver, a better parent, better looking and well…you get the idea. Almost everyone believes that they are….unique. Unusual. Atypical.
You also believe that a business you start has a much better chance of succeeding than if just about anyone else starts the same exact business.
On average, people's belief in their own strengths is consistently out of line with reality.
And, in the past, research has consistently shown that people evaluate other people's chances of success and failure at just about anything far more accurately than they do their own.
For example. If I asked you to figure out how much your neighbor would have at retirement age (say 65), you would simply think something like this: "He retires in 30 years, he's saving $3000 per year, he'll have $90,000 and be broke at age 68." And, you would be right.
The same question asked of yourself, assuming the same age would come out something well in excess of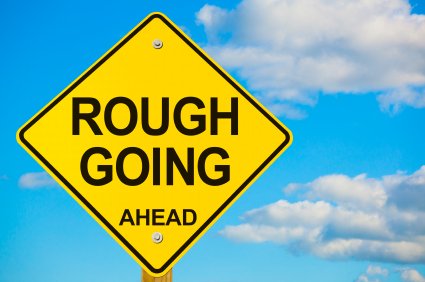 $1,000,000. Here, people do no logical calculation. They think, well, I'll be alive for 20 more years when I hit 65, so I'll need $50,000 a year or about a million bucks. And you would be right about one thing…the amount you need. Which is where the brain stops. We tend to assume it will "be there when we get there." And of course…in just about 94% of cases…there is no chance. Had you calculated your future the way you did your neighbor you would have been much closer.
A 20 year study has now shown another difference in the spectrum of perceptions. Though we don't think we are as likely to be sick as others, or have diseases more often than others, we DO THINK that people of our GENDER will have more problems than those of the other sex!
The study based in Scotland reveals some fascinating things about how we see our own sex (not frequency, but gender) as very different from the others.
In general, when there is a bias, women think their sex is likely to suffer from both mental and physical illness more often than men…and they think they are in better shape. (Not themselves as individuals but the gender in general.)
Men think the same about other men. (Not themselves as individuals, but their gender in general.)
Here is one place where we have a strong bias "toward" our own gender…even though we do NOT lump ourselves into our own gender. Remember, we each think we are individually unique while everyone else in our gender will fall victim to the problems of life (and also be more physically fit…go figure). But we do indeed have a BIG bias toward the members of our own sex.
N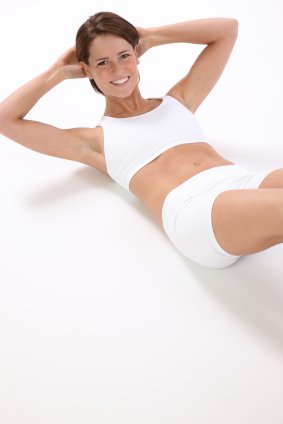 ew research from University of Glasgow researchers on lay perceptions about gender differences in health reveals that both men and women believe health risks are higher for their own sex than for the opposite sex. But, it also shows that males think that men are fitter and females think women are more athletic.
Professor Sally Macintyre in the MRC Social and Public Health Sciences Unit at the University of Glasgow analyzed responses from 466 women and 353 men, aged 25, 45, and 65, to a questionnaire that asked whether they thought men or women (or both equally) were more likely to have heart disease, cancer, mental illness and accidents, to be fit and to live longer.
The research provides insights about gender identity and difference. They found that each gender tends to think risks are higher for their own sex than for the other gender. Previous studies suggest that lay people and health professionals operate on stereotypes about the gender patterning of certain types of health problem and health behavior.
For example, coronary heart disease tends to be perceived as a 'male disease' even though it is the leading cause of mortality among women in the UK. (One study found that 30 year old women with chest pain were much less likely than 30 year old men to be given a cardiac diagnosis, much more likely to be given a psychiatric diagnosis, and around seven times more likely to be considered not to need medical treatment).
The University of Glasgow study reveals that when a respondent considered one sex more at risk than the other, men were thought more likely to have accidents and women to have cancer and mental illness. Accidents: 48 per cent of males compared to 37 per cent of females said men were more likely to have accidents; 58 per cent of females chose 'both', compared to 50 per cent of males.
Cancer: around two thirds of both sexes said they believed men and women were 'equally likely' to experience cancer; 12 per cent of males compared to 3 per cent of females said that men were more likely to have cancer, and 30 per cent of females compared with 24 per cent of males said that women were.
Fitness: There was a trend towards males thinking that men were fitter and females thinking women were.
Heart disease: 79 per cent of males and 59 per cent of females said men were more likely to get heart disease; 19 per cent more females than males chose 'both equally'.
Longevity: 87.5 per cent of all respondents said women lived longer.
Mental illness: 31 per cent of females compared to 18 per cent males believed women were more likely to suffer from mental illness, and 72 per cent of males compared with 61 per cent of females said 'both equally'.
Professor Macintyre, from the University of Glasgow, said: "In general these lay perceptions mirror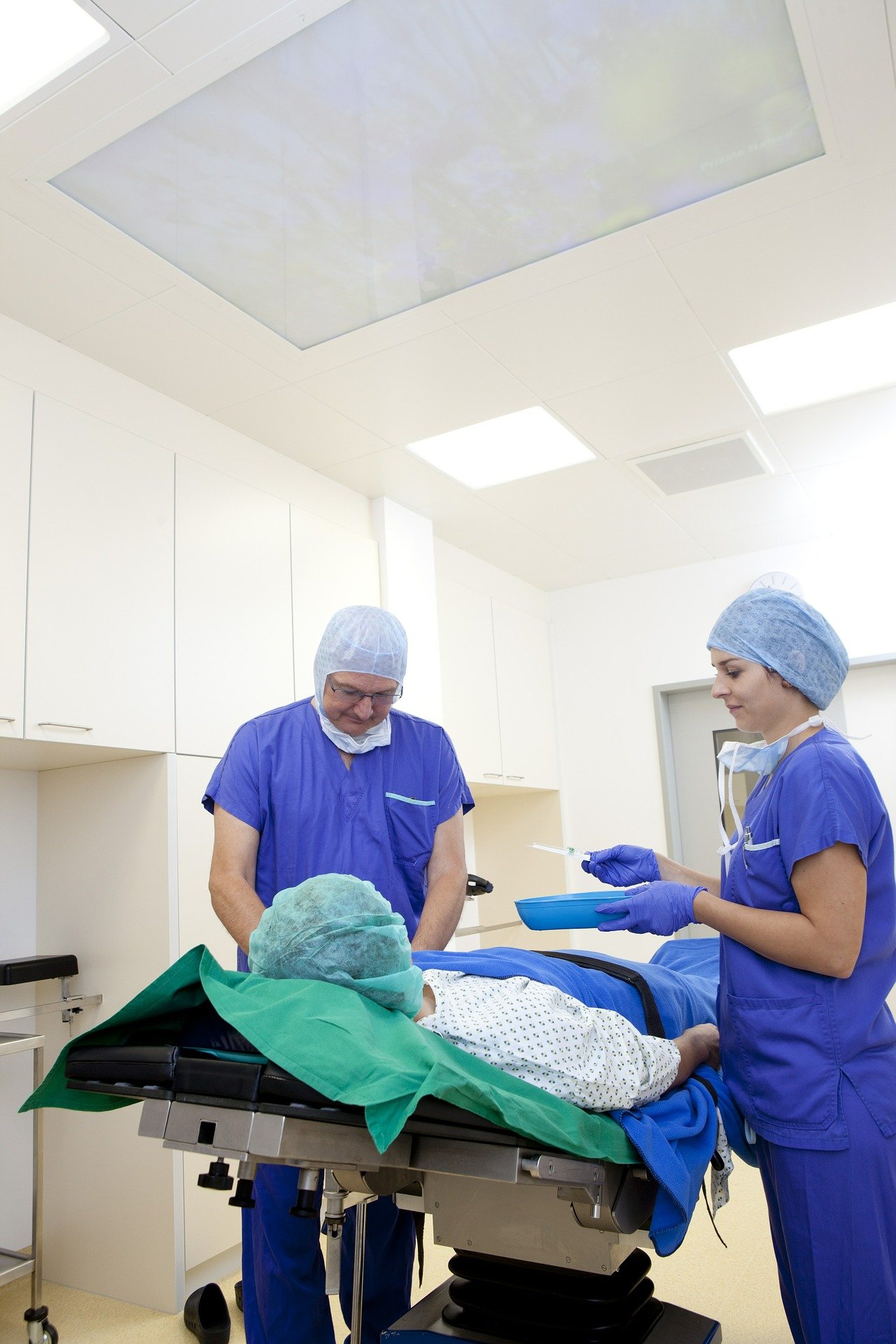 professionals' perceptions. However, what is unexpected is that when there was a gender difference in attribution of relative likelihood, respondents tended to perceive the risks as higher for their own sex than for the opposite sex. This tendency was also evident in the one condition — fitness — posed in positive terms.
"Previous studies on personal risk assessments suggest a tendency to underestimate one's own risk of illness compared to one's peers — this is often referred to as optimism bias. Our findings suggest in contrast that what may be going on in response to these type of questions is neither an optimistic nor negative bias for one's own sex, but rather a bias towards thinking any health experience, whether positive or negative, is more probable for one's own sex than the opposite sex thinks."
And according to recent studies, the U.S. has a a unique disadvantage in women's life expectancy compared to peer countries, despite high rates of health screenings such as mammography and popular national awareness campaigns. Researchers at the University of Missouri examined the perceptions of risk among females and found that minority and less educated women believe that breast cancer, rather than heart disease, is the more common killer.
Breast cancer is a leading cause of death for females in the U.S. One in 30 women will die of breast cancer. The death rate for heart disease is significantly higher at one in seven and obesity remains at the top of health care providers' concerns.
Julie M. Kapp, associate professor in the Department of Health Management and Informatics in the MU School of Medicine attributes the perceptual mismatch as a product of a highly visible awareness campaign. "The pink ribbon is one of the most recognizable symbols in the world and is associated with a very effective campaign, which might relate to the perception that breast cancer is a more common killer than other women's health issues."
So how do you change the focus of a huge amount of misinformed women, who may be at risk?
Researchers suggest that progress toward improving U.S. population health requires that health care providers use strategic opportunities to leverage healthy and active lifestyle messages for obesity and heart disease, in combination with breast health.
Science of Influence Master's Home Study Course (12 CDs) 
with Kevin Hogan, Psy.D.
This program is the culmination of years of selling synthesized with five years of academic research into compliance gaining, persuasion and influence. You won't find a program like this, designed for you, anywhere else. This 13-hour program has all the latest strategies and  sequencing information for influencing others. It's unlikely you have heard or read any more than perhaps 15% of the material covered in this home study program and yet without this material it's almost impossible to predictably influence others.
The first twelve volumes of The Science of Influence are carefully constructed into the most exciting and revealing home study program ever fashioned.