"Burnout."
With a few notable exceptions, you don't get it selling something you love…or doing something you love… "Slumps" are less common when the salesperson is selling a product or service he perceives as the best.
In management (at the office or in the home) it's the same story. Burnout is more than "real," it's a fact of life that is one of the most important RELIABLE signals your body will give your brain!
Let's see how this all works in real life and why banishing burnout before sales training could make a salesperson (manager or house-husband) healthy, wealthy…and pretty smart, too.
3 Reasons Burnout Happens
Burnout happens for one of three reasons. The person doesn't like their product or service, or knows the product is deficient. The second is that the salesperson has personal self-sabotage issues that are not about the product or service. The third is that the person doesn't feel connected to the company or it's customers.
The problem lies in one of these 3 areas:
Deficiencies in the product (the company)
Self-Sabotage issues of the salesperson
Connection to company and or it's customer(s)
Imagine a person sells a junk product or something they currently believe is a junk product…something they aren't certain the recipient will really want or need. They have to force one sale and don't want to force another. They sell enough to get by…to pay the bills and quit. Their conscience, whether noticing consciously or not, stops when the bills are paid.
This person will "leave business on the table." Business on the table means they sold someone the low quality coat but didn't ask if they wanted pants, a tie and a shirt. They felt so guilty about one transaction they couldn't partake in another transaction with the same person.
Someone sells one piece of junk and they get paid their "draw" or salary. They need the salary to pay the bills and stay afloat in life.
To sell another piece of junk to the same person would definitely earn the person more money, but then they would feel twice as guilty for taking advantage of the other person. The person has a conscience… A crucial ingredient in a truly great sales person and a person…period.
So, they do the minimum damage and get paid just enough to keep going. Most of the guilt they push aside. It's there but it is sufferable.
How do I know?
I know those feelings because I lived them in 1983.
I was involved in the sale of "timesharing" and I sold "space advertising" that for most would be impotent. Timesharing at that time was all but a rip off. I didn't know that when I started there…every salesperson did by the time they left.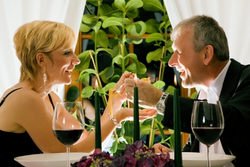 The promo was great. A free dinner at a very nice restaurant. Then the brief presentation…which is more than reasonable in exchange for the dinner…
Then came the interrogation, pressure, driving guilt, arm twisting and worse…until they signed up for a VERY expensive piece of ownership of a property that when they went to sell their "time", they would find was worth less than 20 cents on the dollar.
With this type of experience, the salesperson goes through "streaks" where they are very cold, selling nothing, usually at the beginning of the month…followed by "streaks" when things go better, usually at the end of the month. The moon? Position of the stars? No… Human conscience.
When sales dipped, the management wanted people to push harder.
…Reasonable if the product is good, but, fortunately, most salespeople are people and they unconsciously reacted to what they learned was a poor product by not selling any more than the minimum. When we/they didn't have to sell from necessity, the sales didn't happen. When you had to sell to put food on the table…you did. It was one way or the other.
…the result? Burnout.
By the way, I'm told timesharing is different today and if so, that is a wonderful thing. The idea of interval ownership is a very cool idea and done well, should easily be profitable for property owner and buyer. All that for another discussion…for today let's go on….
Now imagine this salesperson has been taking their "ups" and selling the heck out of them (an "up" is a disgusting word for someone that is sent up from someone or somewhere else, they are going to be "the customer". If you are interested in looking at the timeshare…and you traveled "up" to the resort, you were an "up.").
That salesperson has to take that emotional baggage, the guilt, the stomach churning, everywhere they go after working for this company or selling this product… until they do therapy…by themselves or with someone else.
A gentleman came up and talked to me at a convention last year. He asked if he could pull me aside and ask an important question.
He told me he worked for a major pharmaceutical company. He told me how their product lines were not good when compared to those of company X. He told me that company X products in fact almost always tested better in studies and that their sales and commissions were higher. He was frustrated.
"Kevin, how do I sell more against this kind of competition?"
My answer:
"Go to the local sales manager at Company X, tell him what you just told me and he will hire you ON THE SPOT."
And that is yet another problem. When you don't sell a good product or at least a product that is something people want or need or a good value…you have nothing but long-term problems that haunt every day…
But they usually don't get therapy…and they don't tell anyone…who would they tell? Their company? Their manager? Their wife? Their kids? Their neighbor? No, it's like telling people you are an arsonist. "Hey, I set houses on fire and I don't feel good about it…"
They go somewhere else and sell something that is a good product. Maybe they sell something of incredible value. Maybe they work for Johnson and Johnson or Proctor Gamble or go into business for themsleves….and simply produce the best stuff on the planet. That should take care of everything…right?
They stink there too. Now they finally have a good company, good product and they can't sell. What's up with that?!
What's happened is that they start to think that they "can't do it." ….that they were "good once," and just don't have the "knack" anymore. They are "burned out."
Can This Salesperson Be Saved?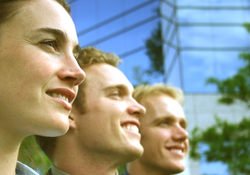 This salesperson is not only salvageable, but can be a superstar.
Burnout is the body and brain's response to doing something it doesn't want to do….The good news is that the person might only FEEL like they don't want to sell…that they BELIEVE the same way because no one who gets it has come in and done reprogramming…(therapy.)
The person has already proven they have integrity. Whether they were fired or quit doesn't matter. They left the other company and went in search of something they could stand behind. They sought out quality and found it.
But they brought all the emotions, the negative feelings, the guilt, the anger, the disgust with them to THIS company. (If you haven't figured out that this happens in relationships all the time…come back and read this later!)
Here the sales manager tries to motivate his "good person" who "has potential."
Listen closely: THE SALES MANAGER is wasting his time. You can't motivate a person to do something that is emotionally linked to all of those dreadful emotions…not for more than a few days. It can't and won't work.
You can't motivate a person to perform past their deeply ingrained reactions to a certain environment and their unconscious beliefs… EVEN IF THEY ARE SCREWED UP BELIEFS.
The salesperson felt bad about themselves, the old company and the product they sold. The salesperson developed feelings of blame, disgust, internal integrity breaks, internal honesty breaks, for ALL three: themselves (which is NOT necessarily immediately repairable by simply quitting and going somewhere else), for the old company (whose people need to take responsibility for themselves) and the old product (which was THAT product not THIS set of products).
One big pile of engrams (anchors to old, bad feelings). In 1983, those of us who finally escaped selling… junk (a kind word)….We called these things "cluster _ucks" or something like that….and gave ourselves new life….if we could get there…not only in company and product but in rewiring the reactions from the past relationships and unhooking them from the present.
….Because the feelings were horrible. And then you took your talents somewhere else and were literally afraid to sell things people wanted, needed and would love. The same feelings came back even when you cognitively KNEW you were selling a great product. It's the same as bulimia. You don't know why you aren't selling, you simply aren't…it makes no sense.
Listen, you could be selling hundred dollar bills for a twenty and still feel the same way inside. So the answer is not just:
Selling a great product.
Selling for a company that respects you.
It's about the past in the present.
If you sell something or manage people who do… pay close attention because this will transform you and your people…
Because most people who work at the good company know they have good products and didn't work for the garbage company, they believe that there is a very different problem; and they fail as managers.
This is where the "believe in your product" stuff comes in. Someone stands at the front and says, "you gotta believe in your product."
Uh, no you don't…and you won't as long as the old style motivation strategies which never worked for more than a couple of days are used by managers.
You NEVER hear me tell you to believe in your product.
NEVER!
You don't hear me telling you to believe in your political party, church, religion, NOTHING.
Key Point: Because beliefs and emotional responses that have been shattered in the past must be formed IN NEW WAYS in the future.
It happens by examination and observation….and action.
You CAN choose to BEGIN to find value in your product or service. It has to be a CHOICE. A DECISION. A CONSCIOUS DECISION that, given all the facts, is the RIGHT decision.
The person needs to see what their service is doing to help someone or they need to be able to imagine it very clearly. They have to FEEL good about their new set of choices inside. None of this is easy.
I was TOLD plenty of times to, "believe in this product." Doesn't work like that when you have sales-bulimia.
What should you do?
Transformational Process That Ends Burnout
You set up criteria for your new service, and then evaluate it by that criteria. The salesperson has to look at the process from the END.
What is the customer GETTING?
Is the customer solving a problem?
Are they happy?
Was it something that made them feel good?
Something that will be profitable?
Then work back to the point of sale from the end result…the exact opposite of how motivational types do their thing….
When people are TOLD to believe in something after they have had their beliefs and values devastated…you cannot tell them to believe in the product or you will CAUSE FAILURE to happen even if your product is the best on the planet.
At this point, the salesperson MUST either sell themselves on the product or KNOW that this is what the marketplace wants or needs.
Every product has flaws. (Even a Lexus, albeit rare…)
It's OK to have flaws as a human and as a product or service. It's OK for your company to have flaws. If you had to find flawless companies (which are nothing but people) you would never do anything of value.
You begin the process of finding your product's value by an elicitation process.
You CAN stand up in front of your group or audience and ASK them to think about what their service does. Find out what problems it is solving. Detail what you are doing for THEM, the customer.
You DON'T try to find "good things" about your product. If you have to try and find something good about your product, you are selling the wrong product!
What if you sell life insurance…. Thousands of Coffee with Kevin Hogan readers do. There are hundreds of different companies represented.
Reality one: Everyone has a different price for life insurance. Each company has a certain likelihood of paying, which is why these companies are "rated." There is no perfect matrix of these variables. There ARE good and bad combinations, though.
What if you are selling a 250,000 policy for 300/yr. The competitor is at 290 and both companies are rated the same.
Answer: You are being TOO sensitive. Breathe! I shop at Target instead of Wal Mart because the lines are faster and the store is usually cleaner. It's 10% more in cost on just about everything in the store.
YOU are worth the extra ten bucks for heaven's sake. Salespeople rarely look past price and value to see that they are doing business with a human… THAT RELATIONSHIP is worth EVERYTHING.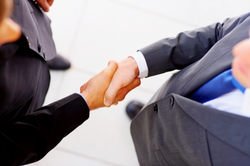 Key Point: If you wouldn't sell it to a family member or close friend, you shouldn't sell it. It doesn't make a lick of difference if it's ten bucks more expensive.
If it's ten TIMES more expensive, that is an entirely different thing. Now the salesperson is going to return to guilt, anger and fear mode. Stomach churning. They will sell in predictable streaks and suffer emotional turmoil.
Instead of trying to solve the problems a salesperson is experiencing…problems no one likes to talk about…realize that the problems are real, they are VERY normal, almost EVERYONE has experienced them, then work through the changes made with new companies or services.
Permanent change is so much cheaper than trying to keep a staff motivated. People are self-motivated once they have been able to clean out the junk from the past and eliminate the neurological connections and feelings from past selling experiences and know that those things have been dealt with once and for all.
The work can be done by the individual, it can be done from the front of the room if the trainer has a clue (unlikely) or it literally can be done in therapy. It's not a complicated process but it takes a little work. Work that once it is done, causes self-motivation and self-starting, the things that everyone wishes they had!
Now they can.
---
Attend an online e-course with Kevin Hogan!
Learn about Kevin Hogan's Internet Marketing & Business Building E-Course
Details:
About Internet Marketing & Wealth Building
Apply Now: