What would happen if these were the four elements of motivation?
1) The closer your perception of reality to reality itself, the more successful you will be.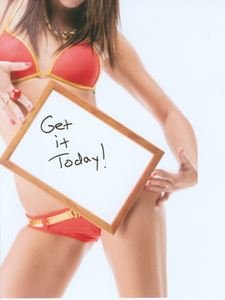 2) The internal images that drive you forward are the images that will bring you to a new daily reality & life experience.
3) Behaviors that get rewarded get repeated.
4) Feeling pain and using it as a force for change and growth accelerates drive.
Four simple ingredients. So why do people sit impotent? Why do they accomplish…nothing?
You MUST be motivated when there is something you know you could or should be doing, but you just don't do that something.
It's like knowing you have to row a boat 500 feet to get from here to there to reach the treasure chest floating in the water. There's no other way to get over to the chest but for some reasons you throw the oars out the door.
People do this every single day. Most people do this several times per WEEK!
Today look at real motivation that drives you forward and lasts. Sound good?
In an interview on a 'Millionaires' program, I was asked, "What caused you to be successful?"
There are a number of things that we talked about in response to that question, but the first thing I said was, "I hate being ripped on. I hate unjust criticism. But the one good thing about it, is it's like rocket fuel. It always propels me to do something else I wouldn't have done previously. I've always used other people's attacks against me as a catalyst for, 'I'll show you'…."
Here's what's funny. I didn't have the questions before hand. That was just what instantly popped out. It surprised me yet down deep I've always known that.
How about you?
If I were to look at most of the major "accomplishments" that have happened in my life, pretty much all of them were triggered by someone being cruel, critical, or both.
What about you?
The impact of the emotions felt when being criticized inside of me…could probably fuel the launching of a rocket.
I don't remotely enjoy being criticized, but being really ripped on has this habit of causing major income jumps and successful projects. And it triggers the NOW reaction.
If it's not already, I'd like that to be the case with you, too.
Tell me about the invisible people in your life and how they COULD continue to demotivate you. Then we'll talk about the big motivators to get what you truly deserve in life.
If several people in your life have mentioned that you seem to be lacking in purpose, or you're too timid, lacking confidence, or any other unflattering description, ask yourself why they might have this impression of you. There MIGHT be something. But always remember just because a bunch of people agree on something doesn't make them right. Far from it. Look at the last few Presidential elections…I bet you think at LEAST one of the outcomes was a terrible disaster.
…so much for the majority opinion…and just wait and see how you feel THIS NOVEMBER!
The majority is not very bright.
Do this if you want the motivation switch to be able to switch to ON and STAY ON:
Do This: Make a list of the …unflattering things… people have said to you (or you frequently say to yourself). Then go down the list and honestly assess whether they hold merit. Some of them won't, and you can cross those off the list. The others, however, hold a big key to your personality and you ARE in control of those things!
This is a tough little exercise but entertain the criticisms for just 10 minutes.
And remember just because 5 people say you are "X" doesn't mean you ARE "X."
It DOES mean that they want to see you as an X or that you are seen as X TO THEM.
THIS is valuable information for you to have.
Part of reality, as irritating as it is, is how other people influence your behavior and your ultimate outcomes.
Key Point: If you want to achieve, be prepared for quite a number of people to want you to fail! Then, know what their criticisms will be in advance so you are prepared for them. Inoculation makes the poison darts much less potent.
You'll know you're starting to become successful when you hit their radar.
When you take your motivational drivers to do good and gain positive recognition, they of course continue to do nothing.
How does criticism affect YOUR motivation?
What specifically moves YOU forward?
What causes YOU go forward?
Not all motivators are "negative," but I do want to go here first and then get to some of the more fun stuff.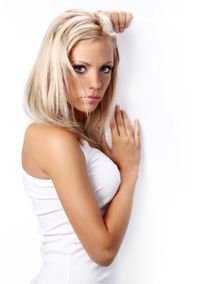 Why?
"Negative motivators" with the notable exceptions of those related to food, calm and sex are the most powerful drivers. But first things first.
Unwarranted Criticism/Cruelty/Violence are all different sized apples on the same tree. All of them are excellent motivators.
EVERYONE thinks "they are right," and that you and I are wrong.
How those feelings are transmuted into action for you, or not, is understanding the "field of the game" being played on.
For example, I'm an author. Someone might say something unkind in a book review.
"He has terrible grammar." (Ah well… it's true…)
"It's hard to apply." (That's because I shared information that no one else has shared before.)
"He doesn't spell ocassional or there correctly…or the most egregious sin of all? He misuse's apostrophe's." (I love doing that.)
If you discover areas of your performance, personality or habits that truly could use some improvement, go ahead and use the feedback you have received to make valuable changes in your life!
(Or if you prefer, just drive 'em nuts by playing with their mind because it is obviously craving something to do to get attention without doing actual work themselves.)
You do NOT have to remake yourself in one fell swoop.
Just start working on changing little by little.
If you have a pessimistic attitude about what you can accomplish, begin trying to see how you are going to face each obstacle within each new situation or opportunity.
A pessimistic attitude specifically means that when things go wrong you tend to note that the disaster is common place. The pessimist believes that disaster is the cloud that follows them around. And by the way, that could all be true. Pessimism like paranoia can be useful in an awful lot of situations. But it can be a hindrance as well.
If you lack confidence, begin building a stronger belief in yourself and your potential.
How do you build confidence?
Here's a strategy that works EVERY TIME: Go do it and keep doing IT until IT is DONE.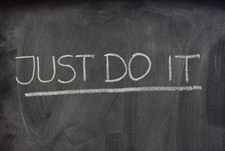 Not only should you take your personal development seriously, take your future and your rewards personally!
It is helpful to be objective while defining your future and preparing your strategy, but the importance of knowing what you want your future to be in the big picture of your life should be a very personal matter indeed. Take it seriously, and take it personally.
If you experience a setback, and you should experience a LOT of them, question why it happened. Did you try to take a shortcut instead of giving your full effort to a task? Sometimes shortcuts are the obvious answer. Sometimes they get you in trouble. Become aware of which is which. Did you make mistakes that caused a setback to occur? If so, internalize those insights and use them to avoid similar mistakes in the future.
And then realize failure in any given essentially doesn't matter. (Unless you were doing heart surgery or flying the plane that day.) Think about it. If I write a book and it doesn't become a big seller, am I disappointed? You bet. I have an ego just like you. But what does this mean in the scope of history of the human race?
Nada.
The fact is that A LOT of things you do are GOING TO FAIL.
And…it doesn't matter much.
Personal development and goal acquisition are very much a process of evolution. You are unusual because you are HERE. Most people haven't even considered it.
You first must open your mind to the possibilities, learn through self-discovery, take REAL action and continually test your limits. If you take both of these processes personally, you will hold them close to your heart and place immense importance on them.
This means you will keep working toward them as long as it takes to make them a reality.
The more you understand what makes you tick, the more motivated you will become to keep doing so. And as you improve your accomplishment level as a person, so will your future become more clear and that future will in part serve as fuel your motivation to continue.
Is there only one kind of motivation that works?
Obviously not. Everyone is motivated by certain things and some people are motivated by more unique stimuli. We'll look at those in a minute.
What gets your engine running? 
Ultimately there are two and only two paths you can use to go through life. One has you in charge of your life. You choose where you go, what you do, who you will take with you to play. In the U.S. this makes up about 10% of the population. And then there is the life where you are not in control, you help make no decisions, and have no choice inputs. (The other 90+%)
The difference is not necessarily success or failure. There are lots of people who have successful lives who are working with great people to do great things. Not everyone is THE leader in a field.
The real difference is personal freedom and/or achievement or not. You might call this success. But wait!
What is freedom? What is achievement? What are you getting yourself into?!
Isn't it fascinating that there is often a great deal of pain associated with the word, "success?"
Now, how could that POSSIBLY be the case? Does that make ANY sense? Success is everything someone could want and there is PAIN associated with the word?
Take a look:
"Success" is something most people have never truly experienced for an ongoing period of time. Thus, they have no clusters of neurons representing "success" in the brain other than a word on a spelling test. You might as well use the word "Blikskow."
Now someone tells you that "Blikskow" can be yours!
They're smiling.
But you don't know what a "blikskow" is. You don't have a clue. But all you have to do is walk through that door and you'll have it!
Not knowing what a "blikskow" is, your instincts fire up fast and firm. There is no way you are going through that door. It's kept your genes alive for two million years and it's going to do the same thing now.
Blikskow = No personal references and Personal Uncertainty.
In the past "uncertainty" and acting without some knowledge has always caused pain. Your brain is like mine. It isn't "intelligent" per se, but it definitely works from all of the past experiences you've had.
You aren't walking through any "blikskow" door!"
This is identical to a "success" door.
No way.
The word is ambiguous. there are no personal references. Yet the person you are communicating with makes "blikskow" sound very attractive. Sort of like a movie they want you to go see.
But you feel no motivation to get up and go get this blikskow stuff.
"Come ON," she tells you.
"No thanks."
"Do you know how many really cute girls will be there?"
You briefly light up before returning to normal.
Just what are you going to do in Blikskow with a bunch of cute girls? Does everyone fall off the cliff together?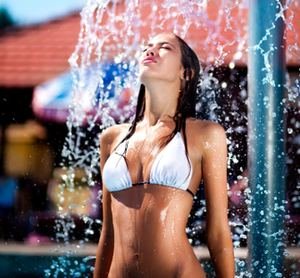 Your friend continues, "…cute girls that want to meet someone like you who is cool and sweet and is Blikskowful."
Well now you know what some of that means and it is waking you upto go open the door and take a shot. Beats the heck out of spending all day in a cubicle or whatever. She could have taken any of a number of roads for this discussion, but she picks the most basic of all.
You now have motivation to get some of this Blikskow. And who knows? It's possible you will get some and it will be a good thing. Perhaps.
That motivator is one of many. In fact, it's a tried and true tool for causing motion, movement, action, but generally it won't be "enough" to get you enough Blikskow (whatever it is) to make a difference. But hey, it MOVED YOU. A start.
And that motivator will pick you up, even briefly, when you've fallen. But it doesn't drive you all day long. In fact it usually drives you until it stops that day, if not that hour.
Nevertheless, it woke you up. It got you up. You're walking…slowly. A few feet.
The Way You Want to Live
Now your friend says, "Look, you dummy, (she's obviously a good friend because she doesn't dink around) being Blikskowful means being able to live your life how you want to!"
"Like how?"
You've never heard of such a strange kind of life. You repeat her words back,"How you want to? And just what does THAT mean?"
"Well if you could wake up tomorrow morning anywhere in the world and experience anything you could choose what would it be?"
"I don't know. I can't put my finger on one thing."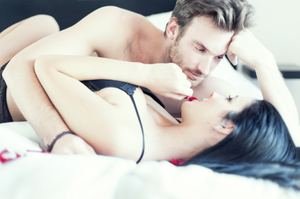 Of course not. There are no references.
"Make something up."
"I'd wake up 50 pounds thinner, have a big house with a pool and 10 beautiful girls running around bringing anything I want to me and my friends, and you of course, and we'd have drinks all day."
And the conversation goes on until there is a path from A (today) to B (blikskow). It goes on until there is a complete movie of this hedonistic heaven. The result is there, even if the journey isn't. One thing is a fact: The hero of this future story is now motivated!
Now the pace increases and the door is opened.
You had no idea this is what Blikskow meant!
Now STOP here for just a sec.
Having motivation to get somewhere with lots of girls around the pool is great, but the end result comes with lots and lots of (good and bad) stuff between A and B. Looking before you leap across the Grand Canyon (or even cross the next set of train tracks on the road) enroute to Beverly Hills is more than PRUDENT.
Why? You want to be certain there are no trains coming from either direction, when you begin to cross the tracks at railroad stops, THEN, drive across the tracks.
Little stuff like that can make a difference.
That stuff all goes in the movie as well.
It's that fundamental. Move with a good map. Use a good copilot, and with a carefully and quickly implemented plan.
Never hang back and wait for that moment when you'll feel "ready," Opportunities are passing you by and your confidence and motivation actually decreases as you get locked into a sense of inertia.
Sound familiar?
Waiting = Inertia
You may be surprised to learn that your blikskow will begin to grow as a RESULT of your moving forward, not the other way around. The longer you hang back and allow yourself to be held captive by uncertainty, the more difficult it will be to take a step forward. The FIRST time you have the motivation to MOVE is THE time to MOVE.
Push yourself to move forward even though you don't really feel "ready" yet. You will grow in confidence with every step you take. Every little victory along the path to your goal will inspire you to keep going, keep daring. Keep achieving.
What's the one thing highly successful people do to motivate themselves?
They get and then USE The Secret Weapon…
The Secret Weapon of Blikskow?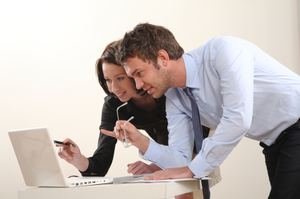 The co-pilot, mentor, coach or consultant can be of GREAT use here in part because of ACCOUNTABILITY.
Accountability is something everyone needs to have and take advantage of. (Not supposed to end sentences with words like "of," don't ask me why, but that's what they tell me.)
Accountability must be experienced between you and someone you would be embarrassed to tell that you failed. The accountability person is also someone who will not let the failure of any one project or a string of long and irritable days stop you. Instead, you REAL mentor would not embarrass you but would pick you up and move you back on the journey.
Thus the mentor/coach/consultant is not your wife, your husband or your business partner.
If a spouse told my clients what I tell them, there would be lots of divorces. Coaches have ultimate latitude to tell you that you have lapses in judgment and appearance among other things.
Accountability is NOT something you can experience with just anyone because unlike marriage, friends and other relationships, this relationship has a lot of critical, direct, painfully honest dynamics that have to be in place for YOU to succeed and achieve.
Accountability is great leverage. It's arguably the BEST leverage you will ever experience.
How do you push yourself to move forward when everything within you is screaming in panic? There are two logical ways to proceed:
Start smart. Obviously you are going to be fearful of taking the journey. Make sure you have a great map and that your co-pilot is behind you every step of the way.When you realize that YOU are still standing and nothing horrible has happened outside of a project that did not work as you had hoped, you will feel more comfortable and inspired to move on the journey to the pool and drinks.

The fact is there is NOTHING to be afraid of. People fear projects will fail and often convince themselves that somehow a project is THE BUSINESS or THE RELATIONSHIP. It simply is not the case.

Push yourself and have your mentor help push. YOU must become aware that your fear is unfounded and must be willing to face fear head on.In other words, this works best for the terrified person! A vast majority of the time, your fear is just a result of feeling out of your element. Humans are used to and addicted to comfort zones and the mundane routines that exist within.

Trying to do something new makes pretty much everyone feel uneasy, until they become comfortable with it. If you can push past that initial fear, you almost immediately realize that there really is nothing to fear.
You will never experience success until you are willing to understand it and embrace the "failures" that MUST precede success as much bigger than a project or a day at the office..
As you "grow," your UNcomfortable zone becomes less intimidating. It begins to CHANGE IN MEANING and becomes the desirable and bigger part of who you are and what you choose to experience.
The more you are willing to express and expand your greatness, the less you will feel frightened by things that are out of your control, and the more you will naturally focus on the things that ARE within your control.
A Hard Day…and then Work All Night and Weekend…on Your Dreams…A Nightmare?
You work all day, and it IS a HARD day.
You come home.
You cook for the kids.
You cut the lawn.
You do the laundry.
You clean the house.
You trim the shrubs.
You come in, take a shower and recognize that now it IS time to work on your dreams.
THAT is the reality of what most self-appointed gurus are asking you to live your life doing.
Here's a fact:
NO ONE is going to succeed like that.
Not in real life.
One of the biggest reasons people feel unmotivated is because it seems too difficult to make the changes they want to see in their lives.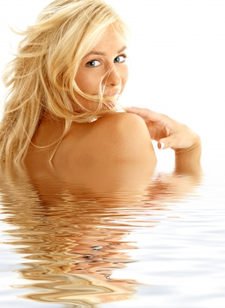 After doing all that…stuff, when you finally get a free moment, isn't it easier to sit back and do nothing, moan and groan about how awful everything is, and dwell in the river of mediocrity?
That IS what it feels like.
But it only feels easier to do that because we've gotten USED to doing that.
In truth, you are already working hard at staying right where you are doing the same thing every single day.
Have your mentor help you develop motion. She got you up walking with carrots but now it's time to MOVE.
How do you begin to gain Momentum?
Here's how to make it happen…
How long have you been in the life situation you are in right now?
Single or married? How long have you had/or not had kids? How long have you worked in the type of career you are currently in?
In the old days, people got a job and stayed with it until they retired. That's pretty rare in 2016 and it's going to be a real oddity in 15 years. Ongoing change is going to be the theme for the foreseeable future.
Question 1: When was the last time you were in control of at least most of your life?
Question 2: When was the last time when you wrote yourself a paycheck instead of waiting to get your "check" from someone else?
Don't misunderstand, the person writing your paycheck has given you a job. You can't beat that. They gambled everything on you. You had no risk in the equation. That's pretty cool. Ultimately, a job is a gift.
But in order for an employer to take that risk and all the additional risks that come with having employees, an employer can't pay an employee what they'd like to.
Sadly the employer has to pay for all the screw ups they have hired in the past and then pay for those useless employees they will hire in the future!
The employee is on the other side of "the coin." When an employee starts their own Coffee Table Business, they find themselves earning two to three times the money doing the same work.
Now you know why.
One of the leading causes of happiness is control.
There are lots of side effects to control! They include creativity, responsibility, continuous learning and a freshness that is always there.
It makes no real difference to me whether you stay or leave a job or any other life situation. I so appreciate everyone who was willing to hire me and GIVE ME experience on THEIR CLOCK
But there does come a time when you just have to break free and go be a living, breathing, thinking human.
Being chained to hamster wheel can sometimes be less than ideal.
Want a "Pep Talk?"
When you feel some kind of pain through 12 hours or more of the day, the last thing you are going to do is get all excited and pepped up about "achievement."
I've gotta confess. I never liked pep talks. They felt so fake to me.
They work for some, but not for most.
What works for most people?
Instead of talking about IT, DO it.
Get used to this simple fact: Taking action on something new is flat out uncomfortable.
Face it. It's much easier to think, "I deserve something good. Something fun…" than it is to actually DO something that brings you to the "it."
What you've been doing for years is like balancing on a fence. Momentum wants to pull you in one direction; while your exhaustion, fears or doubts are pulling you in another direction. It takes tremendous endurance to stay balanced between two powerful forces like that!
Since you're already working hard at staying stationary, it is a mathematically simple matter to shift your focus and redirect your energies to begin moving forward. But emotionally?
WOW, it's not so easy in that department.
How do you actually make it all happen in real life?
It seems like a major leap to move from where you are to where you'd rather be. Like here's you and over here is the moon.
Take note. There is probably just ONE SIGNIFICANT THING that stands between you and your ability to move forward. This one thing will be different for everyone, but review the most common reasons below and see which is happening in your life:
Fear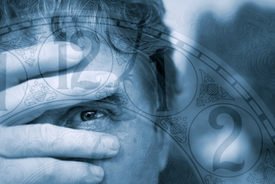 You've gotten it into your head that something bad will happen if you begin working toward what you want. You have a feeling of dread or doom, and you feel sure that you'll somehow screw it up or fail. You don't want to experience that feeling of failure, so you choose to not try at all.
You work all day to get where you are when you come home at night. You are tired but paid.
Now you arrive home and you are going to work at "success?"
"Achievement?" You're going to work hard at making something good happen in life, but you don't positively KNOW it's going to happen?
What should you fear more: Taking a chance and possibly failing for a few weeks, or never trying at all and creating a certain life of mediocrity?
When you look at it like that, you'll see that fear of failure is ridiculous.
It all seems overwhelming at times, yes. But it means nothing in the big scheme of things. So you may stumble and fall a few times. Big deal! Just get your backside, in gear, and get moving again!
It may sound overly simple for me to say that, but once you experience it for yourself, you realize how meaningless a "fear of failure" really is.
Doubt
Even if you don't fear failure, you might lack confidence in your own ability to overcome challenges and create the life you want. You might even doubt your ability to know the right path for you.
The only way to know for sure is to do it! If you want to make progress in your life, you HAVE to be willing to know that you have what it takes.
You have to know that even if you don't initially have what it takes to succeed, you can work on developing it. Do you think that ANY successful person was just born that way? Obviously not! Each and every successful person has to go through a learning curve, and continually push themselves past their limits.
They had to start small or with nothing and then take one step at a time, honing their skills, developing new ones, and further strengthening those, too. You are no different. In all probability, you have the same exact ability to do what successful people do.
When I go to Vegas and sit at the poker or blackjack table, I meet a lot of people. Most of them are surprisingly content, wealthy and/or happy.
(They had better be wealthy or they need to sit at a different table…)
Sometimes we introduce ourselves. One time I was playing with the guy who played "Mini Me" in Austin Powers. Another time, with the Producer of The Wedding Crashers. Another time with the owner of a NINE figure hedge fund. (WOW)
The thing is, we were all just a bunch of guys sitting down playing cards and having fun. Doin' what we like to do and working hard at what we find challenging.
And, all of us were in town working.
And all of us agreed we loved our work. Playing…but also, working.
You would have a heck of a time succeeding at anything you really weren't willing to be upbeat or passionate about.
What is the third obstacle to motivation?
This One Applies to You
Laziness
Lets be honest – sometimes we all feel lazy. We like taking the easy way out as often as possible. We'd rather sit and stare at a television screen or computer screen or lay in front of the pool because we don't have to think or work too hard. We can just collapse into a vegetative state and not have to overcome challenges or face our fears. Unfortunately, this creates a set of consequences all its own, some of which you may be experiencing right now.
The picture of you at the pool with all the cute girls in Beverly Hills is all fine. But drinking all day probably won't cut it. The girls can all be doing the sun thing, but you will need to support the lifestyle so you'll have your laptop so you can direct your wealth channels.
Let me share a secret with you:
Real life is about doing what (or SOMETHING) you love. It's about literally living your dream.
I wouldn't be serving you at all if I told you to avoid the activities you enjoy. Quite the opposite. You NEED those things to get where you want to be.
I'm just like you. I work hard. Every time I learn to work smarter, I do and then I work harder, TOO. But that's in large part because I love my work.
The difference is I like to plan my business with my pleasure and as my pleasure.
For me, Las Vegas is great fun. I really do love to play blackjack (particularly when I'm ahead of the casino and they are paying for the hotel room!), relax in a penthouse suite, see a provocative show. For me, it's all good.
And I do that at night.
In the daytime, I work: presenting, training or mentoring or whatever it is I'm in Las Vegas for.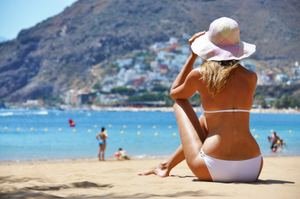 If I want to play more, all I have to do is plan more gigs in Vegas. Not rocket science.
You need a sense of pride and accomplishment about what you do. And what's cool is that you can and will work at something you love and play at something you love, too!
So, what's stopping you from moving forward? Is it fear, doubt, laziness, or something else? Identify your inner blockage, (oh! Great book title written by a plumber or gastroenterologist!) and then take steps to blast it the heck out of your life. Stop working hard at mediocrity, and start working hard at success.
Let your Inner Momentum carry you forward toward the life you truly want and deserve.