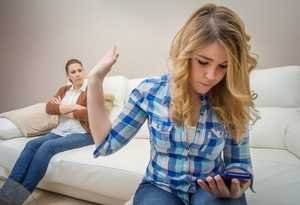 They pick up their phone and look at their message. They see the message about a stressful challenge at the office. Or maybe a friend has a problem. Maybe it's their daughter. Now the phone is right in their face and YOU are going to be the next thing they see after they see that stressful challenge. Generally one emotion is tagged immediately into their very next experience.
Almost certainly, you experience this everyday yourself.
And obviously when it comes to important conversations, these interruptions often do a lot more damage than you wish they would.
Interruptions don't simply push "pause" on a conversation, they dramatically CHANGE the conversation.
And obviously you can't stop the interruption.
YOU have a problem.
If you knew how often an interruption messed your life/business up, you'd banish them forever…if you could.
They happen every single day when you are in the process of persuading someone. Sometimes they cause an almost instant "yes." Because most people don't know how to optimize an interruption, they most often end up with an instant "no."
But it's not the interruption that typically determines "yes" or "no." It is the INSTANT and astute USE of the interruption that will determine "yes." And SOMETIMES, it pays to have an interruption planned in advance.
That's right, there are lots of opportunities and sometimes, the ONLY opportunity to save a situation is with a well timed interruption.
Consider this. Last week The President was being compared to Richard Nixon. He disliked the comparison so much he addressed it publicly. The heat was on. There was no way to really defend against something that appeared to be so crystal.
A few days later everyone had forgotten Benghazi and Nixon comparisons.
What happened?
It was made public that the IRS had targeted evil Tea Party nonprofits. These are many of the people that were making the President's life very difficult.
The President took the interruption and made it A BIG INTERRUPTION. He fired the IRS big shot and all of a sudden Benghazi and Nixon were off the front page.
Humans have a hard time keeping their mind on more than one thing at a time. The IRS scandal will cover up (like make up) the Benghazi scandal. Thinking people will look and see TWO monster sized horrors. But that's not the majority. Most people will forget about what doesn't instantly and immediately apply to/affect them today and talk about what does.
Whether the government interrupted itself is not important. (It is, but that is beyond the scope of what you and I are here for today.)
What matters is the Power of Interruption.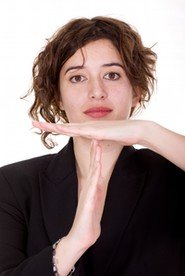 You might remember when you were about to get hammered on the phone or door bell rang; or someone showed up in the nick of time, not to save you but they just showed up and by a stroke of luck, you were saved.
Have you ever lost a sale because of an interruption?
You may have never believed it possible that people could have multiple personalities until you have actually been in a conversation, then the conversation is interrupted, and then there is a return to the original subject.
At that point, it rarely "feels" the same, and the discussion does *not* pick up "where it left off." It never does.
"OK. Now, where were we?"
That's one of the sentences we've all said and the reality is that we never go back to where we were.
Things have changed…a lot.
How?
The Power & Perils of Interruption
When people begin talking about something, particularly if there is a sale to be made, the potential customer is in one frame of mind (good or bad, analyzing or salivating) when the conversation begins; and when an interruption occurs, that frame is gone.
Researchers give us this example: You're on your computer, about to buy a vacation package when the phone rings. According to a new study, when you return to the computer after the interruption, you may have a completely different mindset-and make a completely different decision.
A recent study's author, Wendy Liu of UCLA, examined the effects of interruption on purchase decisions and the preferences of decision-makers. She found that even brief interruptions caused startling changes.
"This body of work forwards the view that people's decisions are often a result of cognitions and information processing made on the spot, rather than simply reflecting their innate likes and dislikes. Thus seemingly innocuous events such as an interruption may affect decisions by changing the thought process," Liu explains.
Liu conducted four different studies where participants made purchase choices for high-priced luxuries, high-risk investments, or hikes.
She discovered that people who are interrupted in a decision-making process shift their focus from a bottom-up, detail-oriented, and price-conscious process to one that is more top-down, goal-oriented, and price-INsensitive.
After interruptions, people focus more on quality, satisfaction, and desirability than on feasibility and price.
"By taking a break from processing a decision, when the person resumes he/she is able to attend to information in a more selective and organized manner. Consequently, the person focuses on his/her primary goals in the decision," writes Liu.
In today's low-attention-span world, interruptions are a way of life. Liu's study has implications for consumers and the companies that market to them. "Whether you choose to have an exotic vacation, invest in high-risk stocks, or buy that big plasma TV may depend on whether you were interrupted when making the decision," writes Liu.
[Liu et al. Focusing on Desirability: The Effect of Decision Interruption and Suspension on Preferences. Journal of Consumer Research]
Cool?
Write this down:
Pre-Interruption people most often think Bottom Up, Detail Oriented, and Price Conscious. They are thinking price feasibility.
Post-Interruption people think Top Down, They become Goal Oriented. Desires become the key. Price feasability is NOT what people are thinking about.
Interruption: Understanding How Covert Influence is Used – The Big Picture
Let's begin with the big picture.
What color should your website be to optimize sales?
What color should you wear to be seen as attractive?
What's the best hand gesture to use to build rapport?
What's…..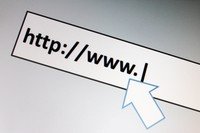 The fact is that if everyone's website were white, then there would be no way to distinguish one X from another.
If everyone wore the same color, we'd all be in prison or private school. (No jokes….)
If we all used the same gestures, we'd all be seen as identical.
What causes influence is rarely a specific sequence of words.
To be sure, there are certain words that in the English language have proven to be more influential than others. Words like "because," "now," "don't," or a person's own name.
But when everyone starts using the same words, clothes, lipstick, broker, religion – the potency of that choice is reduced.
You must INTERRUPT what everyone else is doing and be the change.
Interruptions are one of those experiences that people would more often than not avoid. But because interruptions are predictable it pays to know exactly how people respond before the interruption occurs so you know where to go next.
Here's an example:
If I am raising money for UNICEF as we do most Christmases here at www.kevinhogan.com , I could start by telling you that 1,000,000,000 people go to bed every single night around the world and they are starving. My goal is to cause you to write a check to Oxfam or UNICEF, which I will then match and send to the appropriate agency to help feed people.
Almost no one but mathematicians and scientists can wrap their mind around 1 billion. Certainly most economists are unable to grasp what a billion dollars are. The same is true for a billion dollars.
So I explain that there are all these people and that they need food. I want you to help.
I share that you'll never know what child receives food with your donation. I tell you that this person lives in another country and that they are almost certainly brown or black colored skin. I'll explain that the chances of them being Christian or Jewish is possible but relatively small.
But none of this is going to "work."
At no point do you identify with the people, particularly children you will be feeding.
I've got one chance to capture your check.
I can interrupt the thinking process you are using to make a decision. I know right now my chances are about 1/200 you will help.
I can flash to an image of a beautiful woman (or man) that you would LIKE to identify with and be reading about.
I can flash to an image of a business meeting where the presenter is making a persuasive presentation and about to close the deal with a potent story.
Or I can flash to an image of ONE child that might receive food if you write that check today.
In each case I have interrupted the BOTTOM UP thinking process where you are rationally trying to debate in your mind the benefits and drawbacks of helping to feed desperate people in a nation you'll probably never visit.
You're just about ready to turn to the next page in the article when I flash a photograph of ONE SINGLE CHILD.
I could easily show you photos of millions of starving kids, knowing that showing you a photo of one starving child is extremely persuasive in causing donations.
The fact is that each additional child you add to the picture has a dramatically less "value" appeal.
Why is that?
In a sense, the original child becomes depersonalized and the picture becomes overwhelming.
To be influential, you must interrupt and then change the previous frame because now when the person's mind shifts, they will process from the TOP DOWN. Obviously the frame has to be framed correctly; and to frame something it must be different, or seen from a different point of view than something else.
Now I'm simply going to tell you a story about this one child. I will tell you the child's name. I will tell you about what this child will be "doing" today. I will describe how hunger feels. I will explain just what a single dollar can do for this child. I will explain how grateful this child would be to you if you were standing there feeding the child right now instead of an Oxfam worker.
And the chances that you will write that check and have me match it increase dramatically.
In fact the FASTER I get to the "close," (write check/send here)the more likely I will meet your newly framed thinking process (TOP DOWN) which doesn't consider money but looks at the POINT of the conversation, the goal, and if I have done my job you write the check and send it.
… So if there were 100 websites and only one was a white background and all the rest were black, the white site would get a lot of attention. You interrupt the pattern. You now cause the person to think TOP (goal) DOWN instead of BOTTOM (facts/foundation) UP.
The contrast is stark. And contrasts can draw attention.
Attention all by itself isn't enough, of course.
Feelings and emotions need to be triggered in order to "label" what is being seen/heard/experienced as some emotion (sexy, fun, cool, happy, painful).
The contrasts and differences cause us to see what is there when we might otherwise be looking elsewhere.
A Powerful Tool of Marketing
One of the most useful subsets of interruption and effective tactics in persuasion is surprise. (a.k.a. novelty)
Humans typically are engaged with surprise. It captures and at least temporarily holds our attention and changes the thinking processes that were happening just prior to the surprise.
But just because something is different doesn't make it desirable, likeable or agreeable.
For example, the vast majority of humans tend to filter out information that provides evidence for what they don't believe or agree with. People ignore information that doesn't support their previous conclusions.
So, to get attention, you have to be different, novel, unique.
To get liking and approval, you have to be similar in some fashion. 🙂
An interesting conundrum.
Changing Pictures
People want to have the "right words" to say because they tend to think of communication and persuasion in terms of those words, phrases, fragments and being right.
You have a challenge far bigger than words. You must be different enough to gain attention and similar enough to get someone to buy.
We all wish we could pick the right color, say the right word, essentially not have to think, and in so doing make no mistakes and get paid wild amounts of money.
But as you can see, none of that instantly works; so instead we need to understand covert influence theory.
Theory is the evil word in all learning because people are mentally lazy.
"Theory" simply means to have a model based upon observation, experimentation and has the unique value of being falsifiable.
In other words, if you have an idea and it is a theory, you can find out if you are right or wrong.
If someone says something to another person and the person buys their product, the salesperson will likely think it was because of what they said.
Of course that is probably the furthest thing from the truth and they have no idea whether it's provable or not.
That causes just one or two things.
Low income and ultimately, failed results.
Now, here is a neat example of hidden influence that draws on the concept of surprise and interruption. I confess, I never would have thought to study this….
It's often surprising to listen to people. They can be observing a violent act on television or in a movie theater and yet when asked about it, they might say, "yeah but it sort of makes sense."
And you are sitting there wondering how the heck someone could ever conclude such a horrible thing.
People are typically only reporting on what images, feelings and stimuli that are triggered into their brain. And only part of that comes from the TV, the movie or speaking with you.
Most of it has nothing to do with any of the above.
For example, how might washing hands impact whether people say good/bad or yes/no?
Does Cleanliness Makes People Less Severe In Moral Judgments?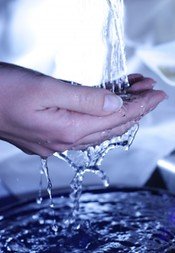 In one experiment, students watch a 'disgusting' film clip before rating moral dilemmas. However, half the group were asked to first wash their hands. Those with freshly washed hands exercised less severe moral judgment than their counterparts.
New research in Psychological Science, a journal of the Association for Psychological Science has found that the physical notion of cleanliness significantly reduces the severity of moral judgments, showing that intuition, rather than deliberate reasoning can influence our perception of what is right and wrong.
Lead researcher, Simone Schnall explains the relevance of the findings to everyday life; "When we exercise moral judgment, we believe we are making a conscious, rational decision, but this research shows that we are subconsciously influenced by how clean or 'pure' we feel.
"Take for example the situation of a jury member or voting in an election – if the jury member had washes their hands prior to delivering their verdict, they may judge the crime less harshly.
"Similarly, someone may find it easier to overlook a political misdemeanor had they performed an action that made them feel 'clean' prior to casting their vote."
The research was conducted through two experiments with university students. In the first, they were asked to complete a scrambled sentence task involving 40 sets of four words each. By underlining any three words, a sentence could be formed.
For the neutral condition, the task contained 40 sets of neutral words, but for the cleanliness condition, half of the sets contained words such as 'pure, washed, clean, immaculate, and pristine'. The participants were then asked to rate a series of moral dilemmas including keeping money found inside a wallet, putting false information on a resume and killing a terminally ill plane crash survivor in order to avoid starvation.
The second experiment saw the students watch a 'disgusting' film clip before rating the same moral dilemmas. However, half the group were asked to first wash their hands.
The findings from both experiments demonstrated that those who were subject to the cognitive feeling of cleanliness exercised less severe moral judgment than their counterparts.
Association for Psychological Science. Cleanliness Makes People Less Severe In Moral Judgments.
When THEY feel clean, they will be easier on you and more likely to see you in a positive light than when they don't feel clean.
It might pay to keep two bars of soap and towels with you wherever you go.
Fascinated?
---
Where can you get more of the most innovative and cutting-edge influence and persuasion strategies and tactics?
Covert Influence: Hidden Persuaders They
(Your Competition) Don't Want You to Have
I want to show you one of the most surprising and perhaps one of the most uncomfortable….and powerful phenomenon in Covert Influence. In fact, I want to share with you all the latest research available (well, almost all…!)
Influence Without Resistance. What's the Key Factor? You'll have most amazing, truly stunning tactics in predicting what and how your client (spouse, child, customer, read: anyone) will choose. Thus, you are a step ahead of anyone else in implementing the most powerful phenomena in consumer research today. Find out with this program!
Creating Irresistible Impulse. The button is there (for everyone); it just needs to be pushed. What are some of the irresistible impulses marketers are using on you? How can you take advantage of these tactics yourself? It's all here in this section. Kevin details the marketing phenomenon that pushes the buttons…all the way to irresistible.
Tapping into Human Desires & Emotions. With just ONE change in strategy, a non-profit organization can get 5 times the donations. What can this strategy do for you? You can't afford NOT to implement this tactic now.
Desires and Emotions… That Influence. You've heard some rumors, I'm sure about negative emotions and positive emotions in the influence process. But do you know what actually works, and what to emphasize in the process, and when? Find out once and for all!
Tribes. You've heard the term. What does it describe? How does it come into play in the influence process? Most important, how do you utilize the concept of the Tribe in order to make more sales? It's all here… Kevin explains about subgroups and how to make appeals based on whether a group is "in" or "out". This is cutting edge research that benefits you.
Covert Influence…to Control Behavior. You've seen the signs. Above the candy jar, tacked to the break room wall. Even posted on a fence, or highway. How do signs really influence? What elements should be used in signs to covertly control behavior? Fascinating new research uncovered for you!
Get Your Copy Today