The third step of persuasion is Connection Optimization. This step begins with the other person being understood by and then connected, to you. Once this is done then people predictably fall into a state of social mind that can broadly be summed up by…
"Monkey see, monkey do."
You're sitting at the restaurant. Your friend orders. You continue to peruse the menu, close it and say, "I'll have what he's having."
The waiter hopefully did a very good job selling a great entree because the experience of the diners and his tip depend on it.
You unwittingly do the exact same thing. You are either the cause of someone else "doing what you're doing," or, you are the person who steps in line and follows along.
It's how you are wired. Literally. You often have to resist the impact of the behavior of someone your brain indicates you are connected to because the probability of you replicating certain behaviors is dramatically high. That could be good.
You want to be able to impact those around you in such a way that they simply perform behaviors because you triggered the notion in their brain.
Today I'm going to show you a number of elements in influence that people simply aren't aware of. You'll learn about mirror neurons, empathy, emotions, trust and causing people to want to say "yes" to your every wish.
It sounds like magic.
Mirror Neurons, Emotion and Influence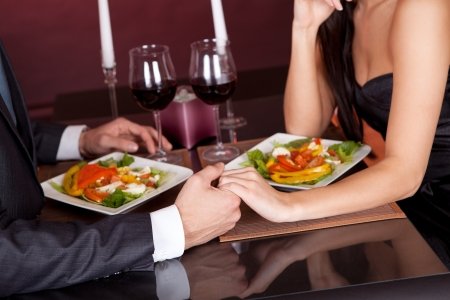 Let's make this easy.
People in general face two problems in dealing with others.
1) Most people are emotionally ignorant. They haven't mastered the skill of empathy. They don't know how to "trigger mirror neurons" to activate in other people.
2) The vast majority of people don't know how the brain of the person they are looking at causes them to behave in very specific ways when they are not aware of any such behavior.
Let's change that beginning right now.
Understanding and Understood
More than just about anything, people want to be understood. Women will tell you they want respect. Respect, in large part, means being HEARD & understood.
People are misunderstood because two people don't look at each other. Instead they look at each other through life size coffee filters.
The brain can barely interpret what "it sees" there.
"You just don't understand!"
"Show some respect!"
"You have no respect for me!"
If you meet people's human need to be understood, you will succeed with people. If you don't, you won't. Being able to understand others is one thing but being able to communicate that you understand, is quite another.
On a larger level we call this empathy. Understanding empathy and becoming more empathic, thus far more influential, is made simple by understanding the IDEA of mirror neurons.
You can't effectively and ethically influence long term if you don't exude empathy – and then master it.
Empathy begins with how you view, understand and can feel what the other person or perhaps your customer or client is experiencing.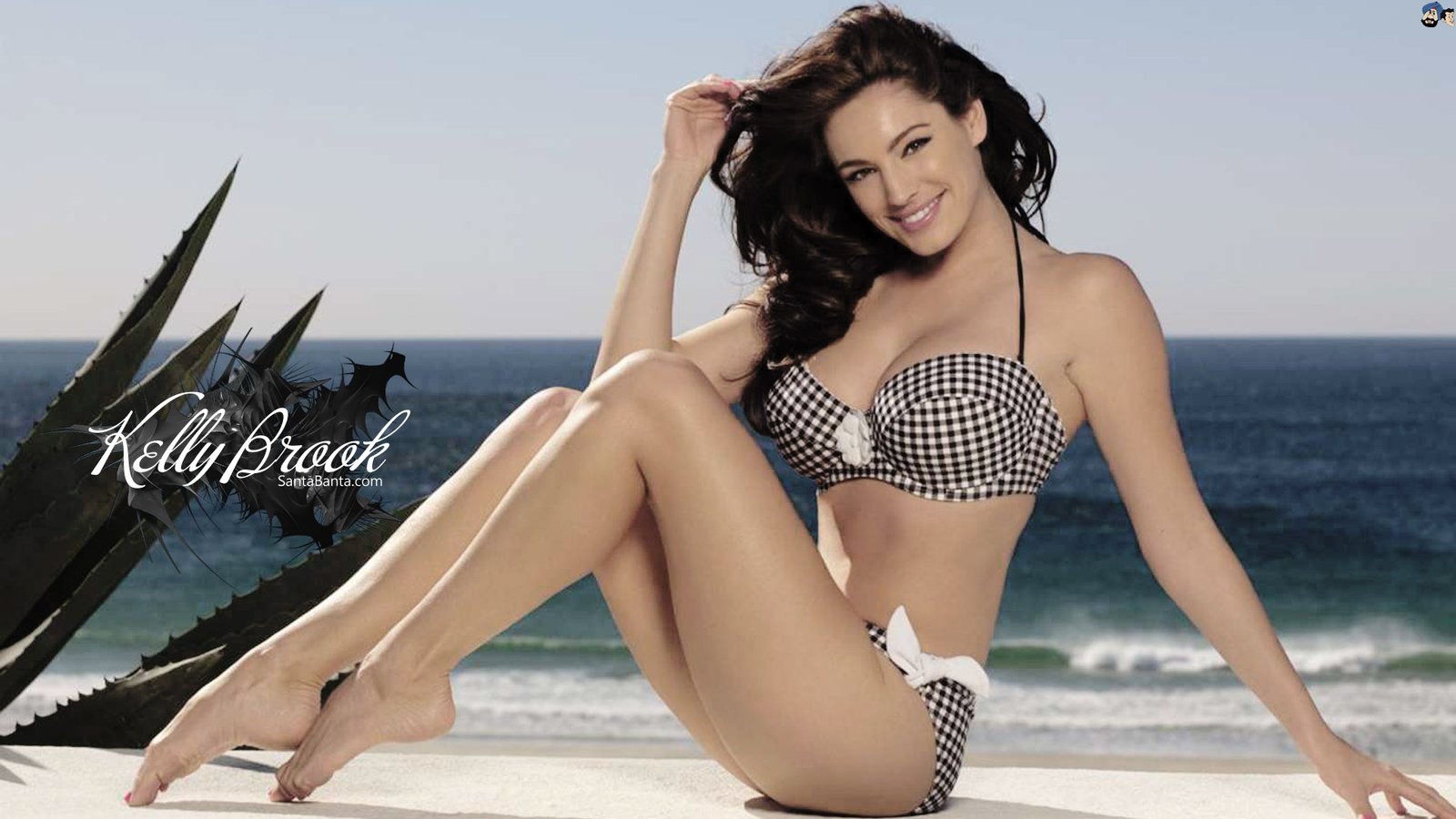 Empathy is as valuable to persuasion and long term influence as a beautiful woman can be to capturing and holding attention.
Here's how the lack of empathy destroys connection and how it causes an attempt at influence to fail.
I have heard salespeople refer to prospect as "ups". An "up" is someone you send "up" to see or experience something and then have that person pushed into buying something that is junk. The person is also often referred to as a UNIT.
Those salespeople will probably make quota but don't worry, they'll never ultimately succeed. The mirror neurons in the other person's brain aren't "flashing" which means the potential customer doesn't trust the salesperson.
When people, customers or clients are viewed as anything but friends, everyone loses. Your personal effectiveness in marketing, influence, sales and life is about connection.
You must be able to activate the (constellation of) mirror neurons in those you communicate with to effectively influence.
Inside their brain is a constellation of neurons that represent something. Perhaps a face or a feeling. Trigger that pleasant face or positive feeling and the person is set at ease. They become comfortable because they see what is comfortable. Let's look at how to develop trust and connection quickly. I suspect you haven't been down this road before. Enjoy…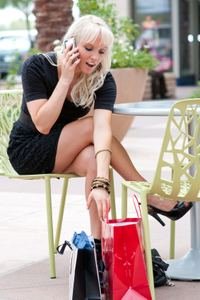 You're walking downtown or in the mall and your girlfriend/wife randomly opens her purse or peeks in her shopping bag. She pulls nothing out. Her search is less than 7 seconds. She continues to do whatever she was doing, probably talking with you.
You wonder.
What just happened?
What happened was she saw that woman right there in the black dress peeking in HER shopping bags while she was talking on the phone.
Observing the woman in the black dress dip into her bags caused your girlfriend/wife to dip into her bag. The simple experience of observing her triggered a constellation of neurons to fire in the minds of many other nearby women as well.
What do they do? Most looked into their purses and shopping bags as well. If they didn't actually dip into their bags or purses they certainly touched their purse. They don't have to know the woman on the phone. They simply have to see her peek inside of her bags, looking.
Consciously?
Your girlfriend was oblivious to what just "happened." And she would tell you that it did NOT happen.
You saw the woman in the black dress as well, but you didn't check your wallet because your brain didn't identify or empathize with the woman in the black dress.
Full stop.
What would happen if you could do that on purpose? Having people dip into their purse could be a pretty potent power. Imagine you need someone to sign something without resistance. Could you actually make that happen?
How would you go about doing that by triggering constellations of cells in their brain?
Can I remove you from that world for a moment?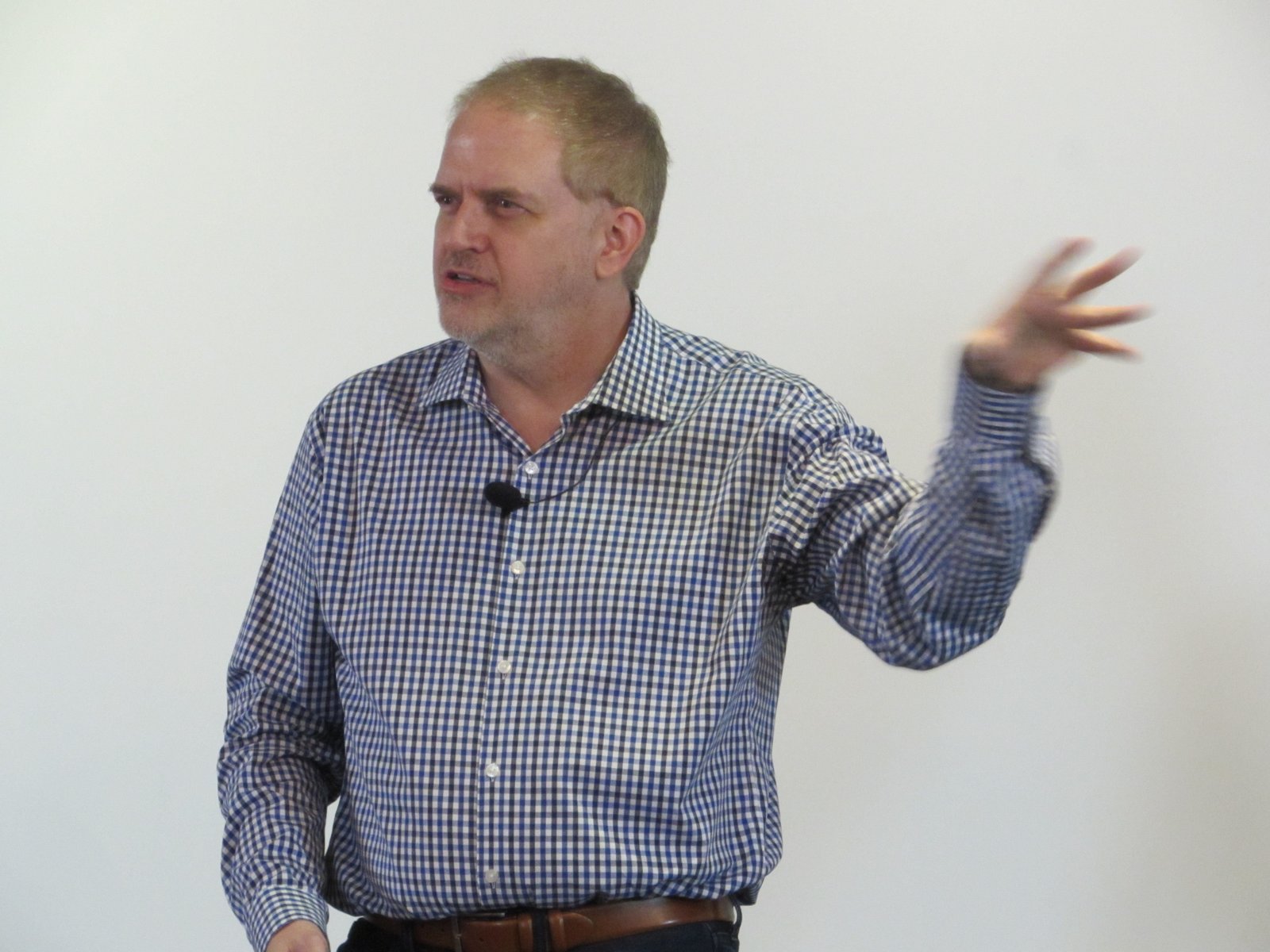 In most cases, the people I influence become my friends. At least I hope they do. I want to find out and feel out who my client is… what their desires, drives, wants, and motivators are.
I want to know who my clients and customers are. I don't simply want their names and budget.
Literally.
When someone knows you are their friend resistance is reduced. The same is true when someone likes someone else or trusts them. All of these things are open doors for mirror neuron triggers.
Certain questions can trigger SPECIFIC clusters of neurons in the brain. You and I are speaking and you thoughtfully ask me about my kids. That brings up images of one of the two (of my kids) to some parts of my brain it's as if they are right here, right now, in this precise moment.
One simple nonthreatening question changes states/selves instantly.
There are many, many constellations assigned to each of my kids. I see them, they fire. You mention them. The brain lights up like a Christmas Tree. Millions of specific neurons are triggered as if the person was looking at a photo of their kids or if they were present. Think about this:
People spend years trying to convince people of almost anything but they almost always miss the absolutely most potent tool they have to build a connection with another person…a question.
The power to direct thought and feelings with precision for a Master is uncanny. Causing people to mimic a behavior is something that requires a little practice and a little elegance. And with a question you can do it without the up close visual cues like digging into your shopping bags.
An Influencer Genuinely Wants to Know These Kinds of Insights
• Does she have a kid or four?
• Does he work too much?
• What's up in their life?
Life Experience is shockingly universal. There's lots of differences from person to person…but the threads of similar experience CAN run deep enough that "making a connection," is more difficult than most people think.
I ask a lot of questions.
All things being equal, anything I say is not 1/10 as valuable as what they can say.
I listen and I UNDERSTAND.
That means I empathize.
It means I respect.
Once you have reached this point, there is nothing left to do to persuade this person. It's now complete. The answer is YES. Everything said by you from this moment on screws everything up.
I feel what they feel. So will you.
I feel it quickly and that means I am on their wavelength almost instantly unlike someone who is trying to "build rapport." You'll do the same.
I feel other people's feelings and that gives one this odd sense of "knowingness," outside of the realm of certainty.
Can I ask you a question?
You were in a restaurant earlier where you heard, "I'll have what she's having."
Question: Did you grab a toothpick (or a candy) on the way out of the restaurant?
You picked up the toothpick because the person in front of you did. In some way you identified them. Then you were triggered.
They are your friend or perhaps you sensed unconsciously that you had been through some experience together and were compelled to act as if you were connected.
If it wasn't the toothpick, it was the candy. You don't pick up toothpicks at the grocery store. You don't get them at the gas station. You pick them up when –
a) They are INSTANTLY and EASILY AVAILABLE, and 
b) Someone else with whom you resonate, picks one up before you do.
You simply "copied" another person's behavior. If it causes you to pick up a toothpick, and you don't even use toothpicks…
That's a meme. (Later, I promise.)
Triggering constellations of mirror neurons goes way beyond toothpicks.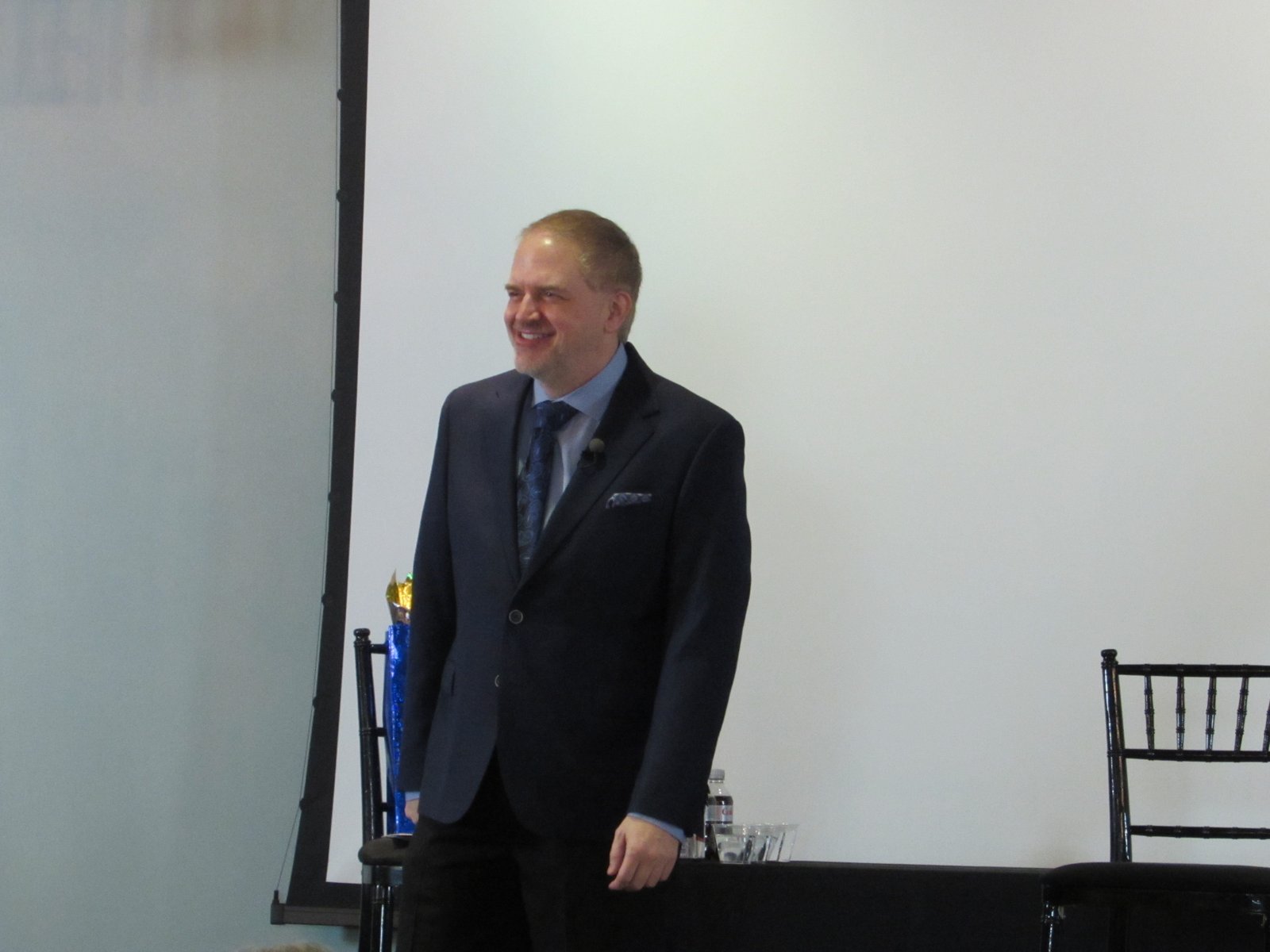 When you "feel" what another feels deep inside, it gives you a huge edge in relationships and in life.
You're not just a better person. You understand what people need, how they hurt, what will help them. You learn to be a valuable person, not just a better person.
You have an almost certainty about what people will think and do.
So, let's think about it for a minute.
How do you know what questions to ask?
You'd have to be a mind reader! How could you simply guess about what will trigger thoughts and feelings that would be conducive to connection & influence.
It's a Facebook World
If you "knew" when someone was scared, distrusting, connected, distant, distracted, disturbed, in denial….that could be a big advantage in selling and in marketing in general.
The fact is that as I take a tour around Facebook, there are 1,000,000,000 people that have a page. That's a whole bunch of people.
You can select any person at random and find out precisely how they say they are feeling…you can also see what they had for lunch. I pick on a lot of people for sharing their "food photos." I've never taken a picture of food…on purpose. BUT, when you KNOW what kind of food people LOVE, as in LUST, that can be useful in the context of influence, right?
Can you imagine how much easier it is to influence ANYONE when you have the information they've put out there for the world to see in their profile and on their timeline?
Facebook is the best free marketing research you could ever hope to have. And it costs you nothing but a few hours to find out who your clients and customers are.
Everything you ever wanted to know about human feelings and NEEDS is THERE.
And it's shaping our feelings and expression OFF the web and in the real world too. I'll talk about that later. In fact, when I show you how to utilize what you learn on Facebook for marketing (a few weeks down the road) you will be enlightened.
Find out how they feel and what they feel ABOUT, and you get a pretty darn good sampling of the universe they represent.
The most important thing you learn on Facebook is how each person "decides" they will trust YOU.
I understand = They like you.
Read a person's Facebook profile. Read their Google Plus, Twitter and LinkedIn Profiles. People want you to know all of this about them. 20 years ago, marketers dug for 1% of this kind of information. Now, people tell you what they like, hate, eat, drink, what their relationship is like and you see photos of them and all the people they want you to see photos of them with.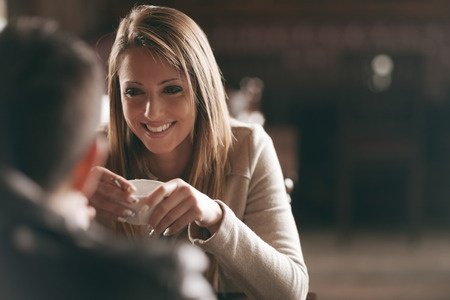 Think about it.
You live in a rare time where you can know almost everything about another person long before you meet them.
And when you know people, you can understand them. That means they LIKE YOU. Liking is almost as important as trust when it comes to influence. In some contexts it's more important. They like you ==> They are more likely to trust you and do business with you.
You and I do business with people we like if we can.
"They don't care how much you know until they know how much you care." Zig Ziglar
Turns out it's not just a cool notion, it's brain science.
Developing Empathy
If empathy is so important to persuasion and selling then the obvious question for the non-empathic person is, "how does someone develop empathy?".
Empathy comes from observing others in situations and life experiences and then watching what happens to them: seeing their reactions and responses, watching the expressions on their faces, seeing their body language, and learning what it all means.
A lot of people shut themselves off from "emotional things" or "bad things" (like the news or newspaper), and therefore have little ability to experience empathy. They literally don't have a range of emotional experience.
You want to make it your goal to observe people having emotional moments. Joy, happiness, surprise, anger, contempt, disgust, apathy. You want to know how those things all feel inside.
Those in denial are only matched by the pathological. These are an often dangerous lot and they make up 1 in 20. Unfortunately they often possess characteristics that are believable and plausible. It often takes a few conversations before you realize the sociopath is not simply unsettling.
You can influence as a sociopath, but you're better off developing empathy. That means it's time to give those mirror neurons a workout and become truly influential.
OK, let's do the Mirror Neuron Work Out, and with your permission I'd like to give you one of the most potent persuasion tactics you'll ever use.
You see it all the time but never pay any attention to it.
Every single day you observe how people replicate other people's behavior. From dawn til dusk people consistently do what other people do. When one child jumps on Mom's back, the other follows suit.
The toy one child plays with is precisely the one the other child wants. All of the other toys combined can't become as valuable as The Taken Toy.
A meme is basically an idea that jumps from one person's brain into another person's brain. Manifested in the real world that's like one guy shouts "DEE-FENSE" and the guy next to him does the same.
Meme: Sounds like repeating constellations of neurons at work to me…
This phenomenon never goes away. As people age, the experiences become more common. Now people don't just do what other people do, they look at other people with the same facial expressions and with the same body postures. Even the worst of enemies "feel" or "sense" a similarity when this occurs.
The Mirror Neuron Memetic Workout
Pay close attention to this every single day. Begin noting contexts and who is replicating other people's actions and who is not. Ask yourself WHY? Over and over again.
Mirror neurons contribute to skills such as empathy, socialized behavior, and language acquisition. The new findings contribute to our understanding of how conceptually related instances of language and action, and sound and action, are linked in the brain, and how the brain distinguishes actions perpetrated by "self" and by "other."
Mirror neurons were first identified in the cortex of macaque monkeys: A particular subset of these neurons fire when, for example, a monkey picks up a banana, and when the monkey observes a human picking up a banana in a similar way.
Mirror neuron activity appears to be highly specific, such that a somewhat different set of mirror neurons would fire if a banana were poked, for example, rather than picked up. There is also evidence that mirror neurons link actions not only with visual stimuli, but also with other types of sensory cues. Technical limitations have impeded identification of individual mirror neurons in humans, but brain-imaging studies support the existence of these neurons. Ultimately whether it's one cell or a million, is not important. What matters is that BEHAVIORALLY you have predictable results.
Researchers used a brain-imaging technique to investigate how literal phrases describing actions performed by the mouth, hand, or foot influenced cortical neurons that are activated by the sight of actions being performed by mouth, hand, or foot.
The researchers found a significant concordance between activation of certain cortical areas in response to linguistic descriptions and observed actions relating to the different body parts carrying out the actions.
For example, when individuals read literal phrases such as "biting the peach" or "biting the banana," some brain areas activated that were also stimulated by videos of fruit being bitten. Similar findings were obtained for hand actions (for example, grasping a pen) and foot actions (for example, pressing a piano pedal).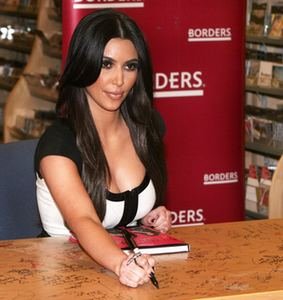 Together, the findings suggest that mirror neurons play a key role in the mental "re-enactment" of actions when linguistic descriptions of those actions are conceptually processed.
Triggering mirror neurons at the right moment can be downright life altering.
Imagine how signing a check for the waiter might trigger the brain of the person to be engaged in the process of signing the deal…
Imagine how you giving someone a remote control in the living room might cause them to flip on the TV… Imagine how when you read about the TV being flipped on, you actually saw the process of grabbing the remote control and flipping it on in your own mind…
You've always wanted to run someone's brain, now you have one of the actual keys.
And there is another way to influence the person with Mirror Neurons as the conduit…
It all means that people are triggered to ACT and BEHAVE by tiny little things like gestures and pens. Things once thought unimportant in shifting behavior now are most obviously very important.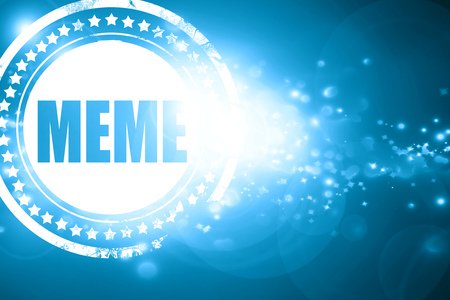 It's pretty clear.
Ideas jump from brain to brain. Behaviors are replicated and predictably so.
You can activate their brain to act with images, words, sounds, pictures. Become effective at this skill and you will find people "mirroring you" quite quickly. They will become comfortable with you in almost a moment.
Here's what I've done for 20 years with predictable results. I first wrote about this in The Psychology of Persuasion.
Forging Empathic Relationships with The Psychology of Persuasion
Zig Ziglar, one of the world's great motivational speakers once said, "People don't care how much you know until they know how much you care."
I agree. People generally don't simply listen to people who are smart or have a breadth of knowledge in a specific area. People listen when they know how that you care.
Having asked many people about what makes a person interesting and listenable, I have gathered that this point is not understood by most.
There is a common misunderstanding about what "caring" means. Most people define caring, in part as being unconditionally accepted by another person.
People will not truly listen to us until we show them how much we care.
You and I have our work cut out!
Think about it.
When someone looks in the mirror they see themselves and they are often fascinated. Sometimes people stand in front of a mirror for 30 minutes getting ready for the day. They take themselves from looking OK to looking good. Sometimes this process requires more than 30 minutes.
Quite often people admire what they see in the mirror.
If people admire what they see in the mirror then mirror neurons are being activated that are wiring into connections in the brain that generate positive feelings of some kind.
Critical Question for The Influencer:
When they look at YOU, do they see the SAME ADMIRATION as they get from the face in the mirror?
See how that works?
Now, ask yourself this question:
How can you show people that you are accepting of and care about them?
As you listen to other people talk, learn to see things from their point of view. If you were in their shoes how would you think? You don't have to agree with people to accept them as a person.
You can UNDERSTAND & respect their opinions and completely disagree with them. You can show empathy without having to agree or compromising your beliefs or integrity. "You know, if I had been through what you have, I would think the exact same thing."
There is one tool that triggers specific states and when used effectively eliminates all resistance to you and your message.
What is Magic Tool?
Questions that Influence
Questions are the Ultimate Magic Tool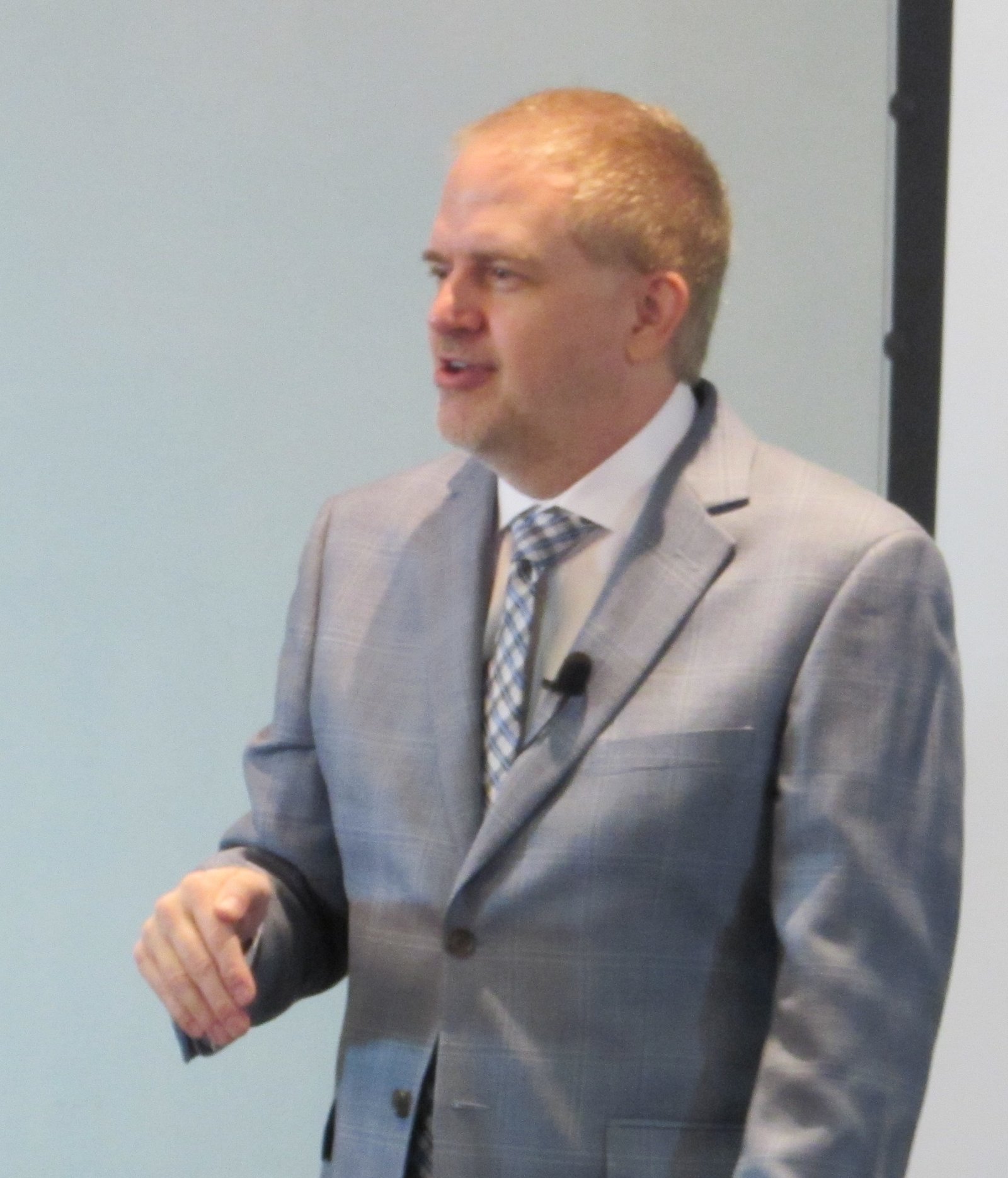 The Mindset of the Influencer while asking questions is the subject of revelation in The Success Capsule, our newest course here at kevinhogan.com.
In one sentence, you are acting in the spirit of gentle discovery for the purpose of understanding & appreciation, and removing resistance.
There are many reasons to ask questions in any important communication. The most potent reasons are to eliminate reactance and resistance, build a connection, and uncover a thread of identification between two people. Next week, I've created a video to share with you some cool ways to do this.
This week I want to give you a simple, easy to remember way to ask the right questions. This is not as elegant or artistic and certainly not as powerful as questions designed to find the threads of identification.
What this does is introduce you to a method I developed when I began writing The Psychology of Persuasion. The strength in this approach to asking questions is it's simplicity. before you become a Connection Artist with questions.
Generally these questions are best utilizedafter a connection has been established between you and the other person. But conceptually they can be effective most of the time in most contexts. Used effectively, you can learn a great deal about exactly what and how people think. That means you can then choose to influence if you wish.
Have you ever noticed that you feel better when someone leaves a window or a door open?
Have you noticed you feel more comfortable when you are facing a window or a door?
Not Feng Something. Your Ancient Brain always has an escape route at the ready. It's not "planned," it's simply there because they know it leads away from the current unfamiliar location.
Sometimes when you communicate with people you want people to have that feeling. This isn't always the case, but in the right contexts you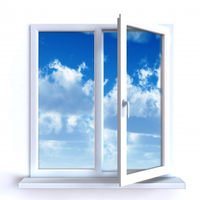 definitely want people to feel very comfortable.
With your questions, as with the window, you want to allow the other person a sense of safety. Be careful how you ask questions.
Revelation that is not forced can build many bridges.
You aren't a police officer or an attorney. You don't work for the I.R.S. You want people to like you. You want people to trust you. You don't coerce.
Ask questions about the other person's beliefs and ideas in order to discover how they came to believe what they do.
As you ask questions of other people use an attitude of genuine curiosity, absolute fascination and not one shred of contempt.
There are four stages to The Question Cycle.
The Question Cycle
1. The actual question itself.
2. The response from the other person.
3. Your reaction to their communication both in your mind and theirs.
4. The next question you ask.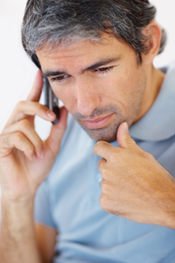 You must get each part right to have a successful cycle of communication.
The final element in the cycle is the most important. It can drive greater connection or stop it cold.
Your initial question is not so difficult. It's all the next questions in a sequence that are challenging.
Examples of Stage 4
You're not "following up with a question" as in a court case or an investigation. You often want to make it clear you understand a person's level of awareness about this subject. Perhaps you need to show you understand that they understand this is no easy subject and that you get they've spent a lot of time thinking about it.
Placing a judgment in your answer is enormously helpful if it doesn't sound like you are being condescending.
Condescending?
"That's right."
"Good job."
How does a stage four question sound in real life?
"I've never thought of it that way, That's really cool. How did you come to feel so strongly about X?"
"I don't think most people ever think about that. They seem to not care. How is it that you figured this out when others didn't?"
Let's look a little more closely at the questions.
[I've never thought of it that way,]
They know something you don't. You are now the only person they know who doesn't know everything. You are unique.
[That's really cool.] You've judged them cool, excellent, smart or something that is very positive. You are rare.
[How did you come to feel so strongly about X?"] You have nothing to say that can "top" what they said. You aren't trying to one up them. You want to UNDERSTAND and APPRECIATE them. And this shows you do. You are unique and rare and you CARE. From their perspective, you've accepted them without negative judgment.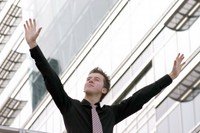 Here's the second Stage Four Question from above.
["I don't think most people ever think about that.] You've specifically judged them smarter than everyone else. You've noted that they have the capacity to operate under their own power. You've noted that most people in the world haven't had the wisdom to even consider what they have just said. This causes your stock to rise, very, very high.
[They seem to not care.] But YOU care. You don't like that the rest of the world doesn't care. You are impressed and appreciative that THIS PERSON cares. This makes you unique and rare.
[How is it that you figured this out when others didn't?"]
You didn't say they were right or wrong. You asked how they solved a problems when others haven't. Once again this makes you rare or perhaps unique.
You are discovering what a person is wanting/willing to reveal to YOU about themselves that matters. And then YOU are giving them a very rare experience of listening and the only judgment they receive is positive.
Granted this is not the easiest use of questions to master. Let's take a look at a simple template that I wrote about in The Psychology of Persuasion that with just a little touch of flair can be brilliant.
Ready to be brilliant?
Question Template that Influences
Discover what a person is wanting/willing to reveal about themselves that matters to them.
When in doubt about where to go in a conversation you can almost turn to a person's values about something or some aspect of life. You can discover what is most important to them in life; family, business, their work, raising kids, health, food choices, and so on.
There is a great ambiguity that can occur when people speak about the things that matter to them. This is generally because of the context of the conversation and the limits of their relationship with you.
Discover how they know when they have know when they have what they want in life (a car, a girlfriend, a job) so you can be not only a better communicator but develop a better relationship.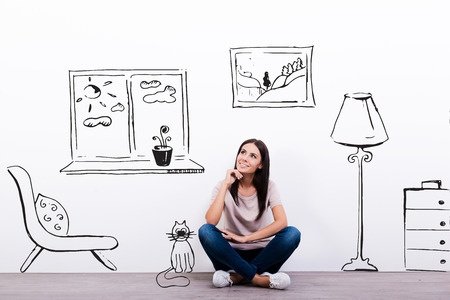 Obviously if you ask someone what is most important in life or a job or a girl, they aren't going to tell you what their reptilian brain has long since determined. Reptiles don't speak or have answers.
They are going to say something typically "Conscious Mind." You need to know a person on all three levels (Thinking, Emotion, Reactive) if you really are going to understand them.
To discover what matters to people, at least at the level of thoughts which they are willing to reveal to you, you can ask one or more of a few key questions and their logical follow through questions.
What is most important to you in life?"
What's most important to you in a relationship?" (For example)
What's most important to you in a friend?"
Certainly you don't ask the question in that robotic mode. You contextualize your conversation.
An Elegant Question Based Conversation
Kevin: So, Kayla, what really does matter to you in life?
Kayla: I want to be happy.
Kevin: That's really cool. So how do you know when you aren't happy? What is happening in life that might cause you to be unhappy?
Kayla: I guess when I'm around people who are energy vampires that really suck the life out of you, that can stop me from being happy. So does going to work every day.
Kevin: Some of those vampires at work?
Kayla: Yeah, it's a Zombie Factory.
Kevin: I think I've been to a place like that. What is worst about it?
Kayla: People are just out to stab people in the back and be bitchy.
Find out what all of this means to the person! Having asked these kinds of questions to thousands of people I have discovered a most interesting fact.
Most people will not open the window on the most important things to them until you've asked them about the things they don't like. And then they tend to only test you in reference to what matters to them in a positive way, once you've asked twice or three times, in different ways. People tend to be very protective of what they hold dear to them, especially their values and beliefs.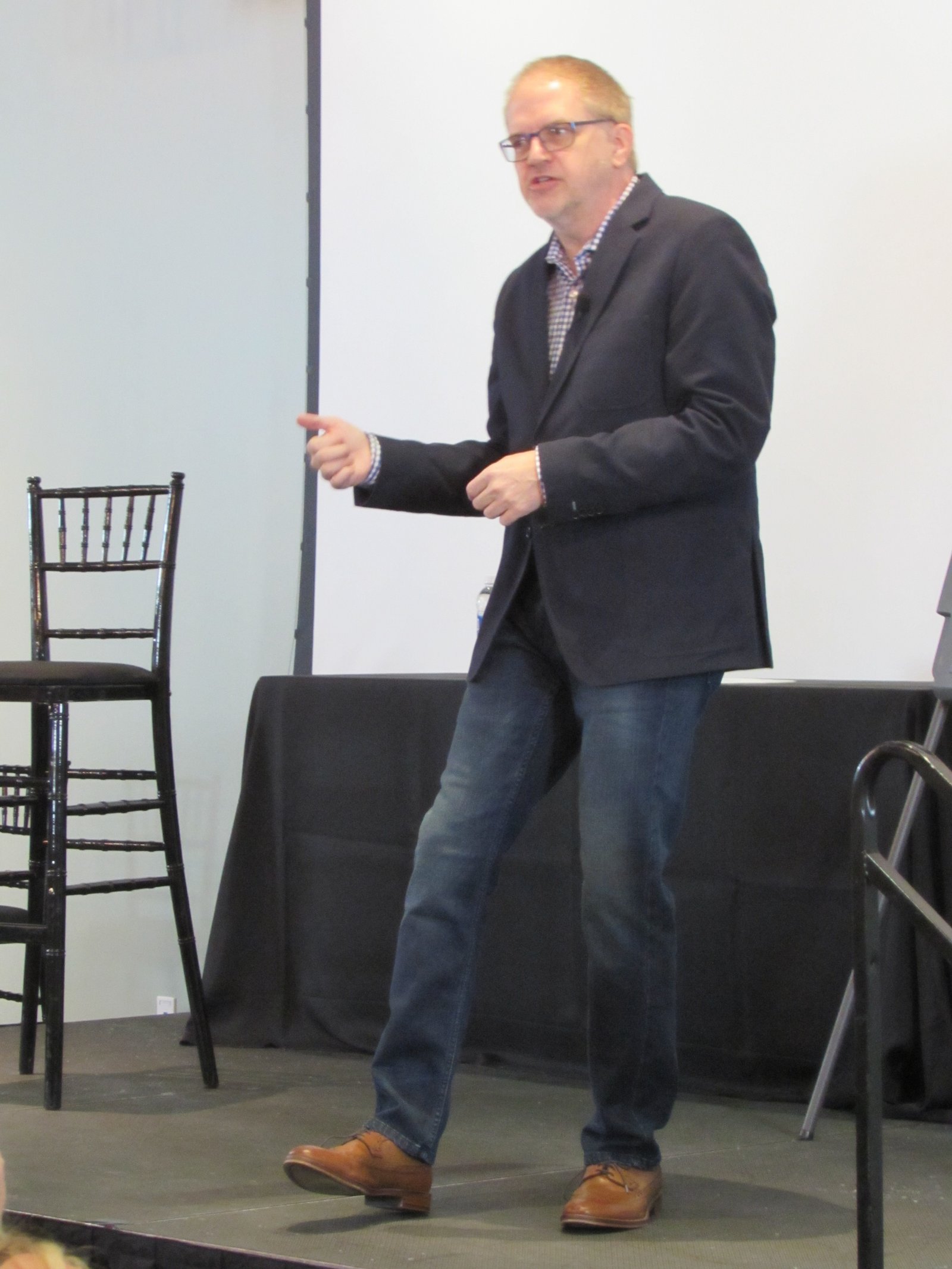 Always ask a "follow up question" in a way that will allow the other person to feel comfortable.
What else is important to you in gaining new customers?" "What else?"
"What else is important to you in new customers?" "What else?"
And obviously in between all of the discovery experience is a five minute discussion of intermediary things they don't like or don't want, precisely as was happening with Kayla.
It is MUCH EASIER for people to isolate and communicate about what they do NOT want in life, friends, a job, a career, love, sex than it is to communicate about what they DO want.
Forunately these aspects of life are all more powerful as a form of connection than are the "likes" of life.
You've directed their thinking, their images, their feelings in an elegant and wonderful way. Now you can complete the process. Check it out…
Closure that Influences
When people respond to gentle, non-judging, non-threatening communication, they open up and perceive you to be in agreement with who they are and what they think and feel.
You couldn't accomplish that end state through "talking" or making a "presentation."
There's a time and a place for everything but questions that are not interrogative in nature are the most effective way to build the bridge between people.
Having shared personal revelations with you, they have disclosed what is most important to them. They have disclosed their soul to you and most people only disclose what is dear to them to those they love and trust. Disclosure breeds trust, love and respect.
The very act of caring enough about another person to the point of truly understanding them shows your acceptance and respect. If you accept a person's values and respect those values you build a bridge and create a powerful bond that makes it very easy for anyone to listen to your ideas, thoughts and feelings.
People know that their values are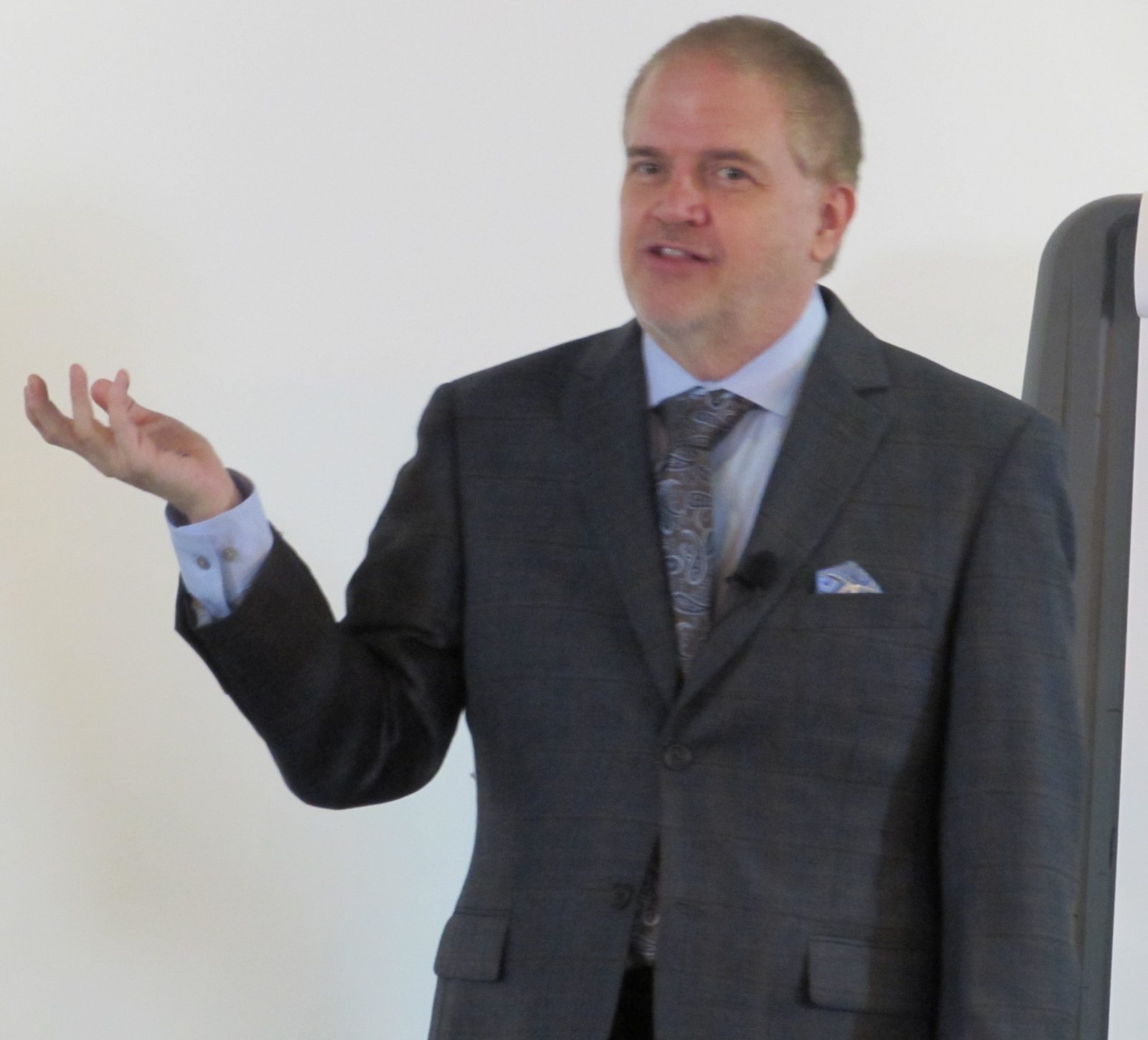 very important to them. We live and die for those things and people we value. When you sincerely want to help people live to experience their highest values they tend to open up to you and bare their true soul to you more quickly than they would to anyone else.
Acceptance of someone is perceived as an act of unconditional love. Such empathy is sincerely appreciated.
People want to be comfortable.
Most people live in either personal or corporate environments that are either not conducive to loving communication or they are worse, often hostile and unkind. When people are in your presence we want them to feel at ease. This sometimes means we have to do those things we know that make people feel comfortable with that as our sole intention. Once someone trusts you, they appreciate you and enjoy talking about themselves and probably don't get to do this as often as they would like.
At the end of the conversation there are lots of wrong ways to conclude. And there is a right way…
Closure in Communication: The Power of Good-bye
The ability to politely and effectively close a cycle of communication is a skill that more people need to become adept at. Closure is the ability to acknowledge the other person, say, "thank you" to the other person or confirm that what was said was understood.
Closure is the CRITICAL & final step in any segment or cycle of communication.
You have no doubt been on both ends of a communication that "didn't end."
Someone you cared about walked out of a room, hung up the phone, switched subjects in mid-conversation without explaining why, etc. When complete cycles of communication are not accomplished, it leaves the person with tremendous frustration and often anger.
You can always be certain to have closure in communication by acknowledging that you have heard and understood what a person has said to you.
It is not necessary to agree with someone if you are not prepared to. It is necessary to close each cycle of communication.
Think of a time when someone hung up the phone on you without saying "good-bye." How did you feel?
Think of a time when you gave someone a gift and they did not express appreciation, gratitude or even a simple "thank you." How did you feel?
Why do you think closure is important to you in communication?
What specific things can you do to be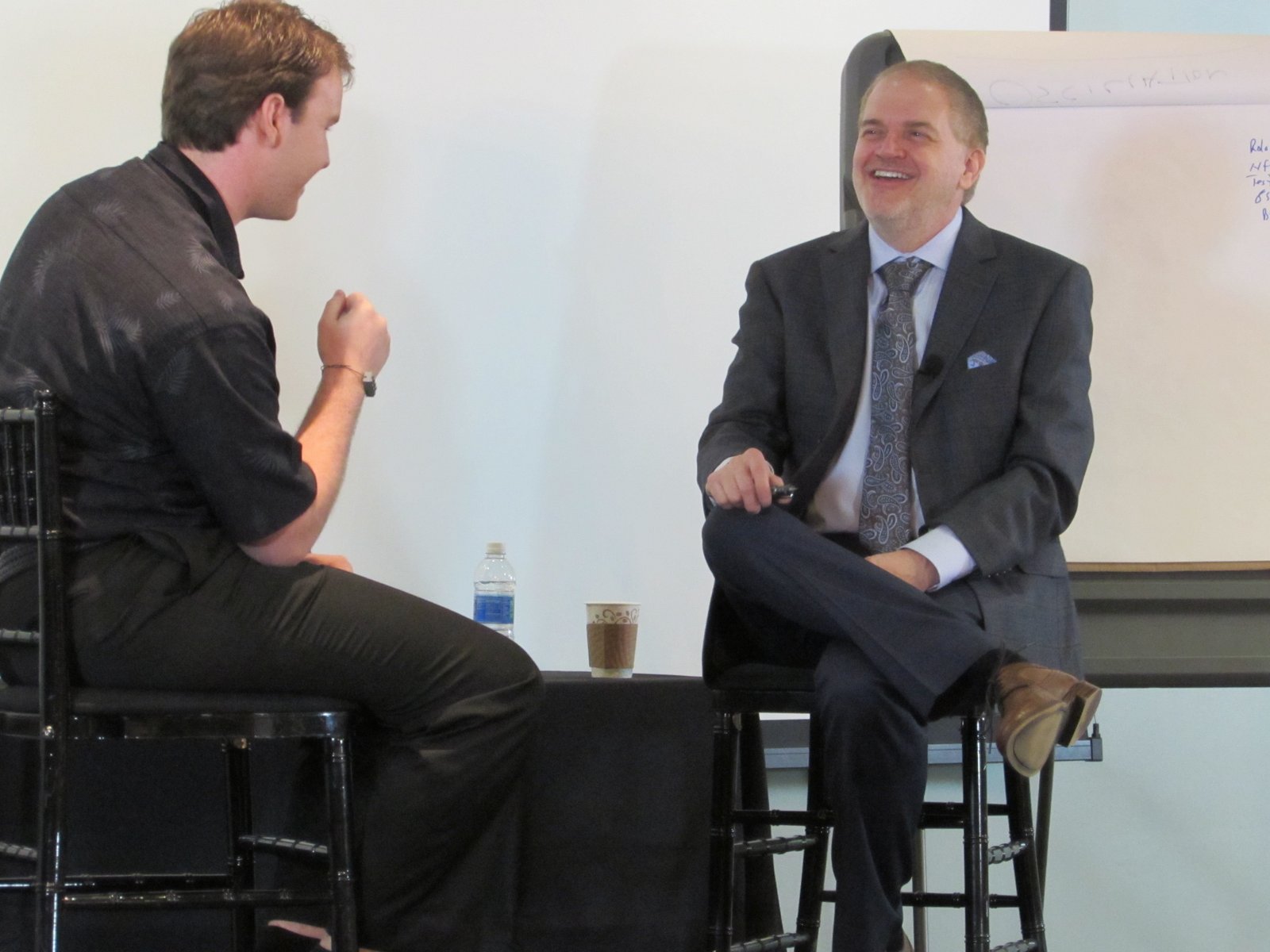 certain you close all of your cycles of communication with acknowledgment of some kind?
Growing in skill as a communicator helps you forge REAL relationships. Become fascinated by what others can share with you. Most people seem to try to be interesting when they should be interested. The truly authentic communicator is a curious soul.
She wants to know more about other people. She is truly fascinated by what other people can share with them. You may sincerely wonder how you could be interested in some people. If what interests them doesn't interest you, then discover how they became interested in what they are interested in. In other words, if you don't like fishing and someone you're communicating with does, find out how they became so excited about fishing.
What experiences do they have that started this fascination?
By making others feel special, they will realize how unusual you are. As you communicate with empathy, think about this… Do You Enjoy Being with People Who Want You to Change for Them?
It would appear that there must be an elegance to influence. And that is correct.