Page 7
Fear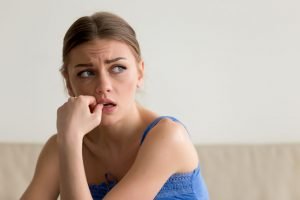 Listen, it's OK to be scared. Nothing wrong with that. People SHOULD be fearful about a lot of stuff in life. It' simply a logical response to a situation.
Shoot, Warren Buffet is nervous in 2019! Did you see that more than half of his portfolio is in cash equivalents? (2019)
In fact, truly foolish people are NOT nervous about the next downturn and THEY SHOULD BE. When the wealthiest people on the planet move out of the markets, and they are today in October 2019,  it is often wise to observe and replicate or play the NEW and coming game a bit differently.
Complain! It's really OK, simply make massive progress while the mouth is uttering the words of frustration, anger and resentment.
Fear is PROGRAMMED into your BRAIN TO KEEP YOU ALIVE.
You've got a bunch of crazy people taking your money (money for humans is what they are supposed to get in exchange for applied effort in an organized and desired fashion) and giving it to corporation and OTHER GOVERNMENT BODIES that have GONE BROKE.
That's a GOOD REASON to feel the anxiety in your stomach.
But your RESPONSE to fear is what will determine YOUR fate.
While scared, do you pay the price of tripling your taxes….to build a secure and safe life perhaps a life with abundance?
or
Do you curl up and hide in the corner waiting for the tsunami? It's not really a black swan because you know the next tsunami is close.
Do  you develop character, resilience and personal toughness…or…not…?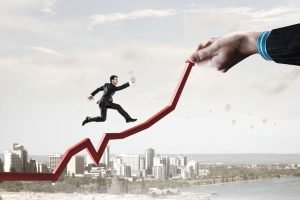 MOVE today.
Set your life in motion TODAY.
When you feel like grumbling…get UP and MOVE.
Character is being constructed while you move…
It feels good…very good!
---
Need help dealing with self-sabotage in the wealth and success area of life?
A lot of people could choose to delay the Wealth Accumulation System E-Course. I can understand the price involved is a true investment. But anyone can afford The Millionaire Mind. This program is big by itself and deals with content that is rather necessary as a precursor to the Wealth Accumulation System.
The Millionaire Mind: Complete Wealth Package
The Psychology of Wealth: How the Unconscious Mind keeps you from money.
Whether you want to help others build wealth or do it for yourself, you're going to need the information in this new and exciting program. The answer is NOT out there. It is not some metaphysical concept. It is real. The unconscious mind (the part of you that most often determines what you do in life) is not wired to accumulate wealth. This Psychology of Wealth Accumulation will show you how to change that…to re-structure your thinking for a lifetime of abundance.
Fact: The same part of the brain the keeps people from losing weight keeps people from great wealth!
I'm going to take you through your unconscious mind and and make sure every change you need to make, takes place. I'm going to take you through a process whereby any doubts you have about wealth accumulation are either restructured to be used as leverage to accumulate wealth or as a tool to prepare for future challenges related to money.
Accumulating wealth is going to become a mind game that you win every time.
How you think at the conscious and unconscious level will determine how much you will accumulate. My job is to get you to instantly respond to money and how it is directed… in very specific ways. Once you can do this, it is remarkably easy to accumulate it.
Wealth is an elusive thing for most people. People start on programs to make money, and, much like losing weight, they fail within weeks. Here is a fact: There are critical factors involved and you will discover them all.
When you think about it…there are probably more get-rich programs available than just about any "self development" theme. This is NOT one of them. I've seen very few ways to get "rich" quickly that were legal…or even ethical.
I think one of the most important turning points of my life was when I discovered that I had (at the unconscious level) self-sabotaged myself. I had used and heard that term many times. Never did it really sink in that with some powerful processing, I could isolate those causes and "unhook them." Once I was able to do this, accumulating wealth was just about as basic as accumulating dust. BUT none of it would have ever happened had I not ventured deep inside to discover just what was holding me back. This is what you are going to be able to do, by yourself in the privacy of your own home.
This program is unique in approach and more importantly, it works. This is NOT a get-rich-quick scheme nor is it a savings program. It is about changing subconscious conditioning in less than one month and literally accumulating wealth.
Learn the golden key to the thinking process that makes wealth accumulation possible.
Discover the 12 fears that run your life decisions and behaviors as they relate to wealth accumulation. You're going to learn how to see these fears and begin to unplug them. Without uprooting the causes of making the wrong decisions at the right moments…people are going to continue making them … forever.
Kevin Hogan shows you how to go back, deep into your past, and find the critical sensitizing experiences that have dramatically shaped your life as far as making and accumulating money. (There is an enormous distinction between making money and accumulating it. It is quite easy to make money. It is substantially more difficult to accumulate it…a critical distinction that we make in the Psychology of Wealth Accumulation!)
This program will literally show you how to build a bridge from self-sabotage to prosperity!
Discover counter intentions and how to change them to parallel systems of achievement. Less than 4% of people are been equipped to deal with all six of the psychological paradoxes that cause people to fail in growing wealth. The reason is simple. Most of these paradoxes are "new." For the most part, they didn't exist when you were a child. They do now. The roots of some of these paradoxes lie within the evolution of how you "experience work," how you have built the beliefs about your life and your work and how deeply your programming about change has been ingrained into the depths of your mind. Now you will discover how to defeat all six paradoxes that are operating in your mind and finally move forward on your quest to accumulate wealth.
You will have the complete formula to accomplish re-framing and begin adding the dollars to your treasure chests. And I'm going to walk you through the entire process.
More on Eliminating Self-Sabotage in the Area of Wealth Accumulation