Page 3
Roots in Poverty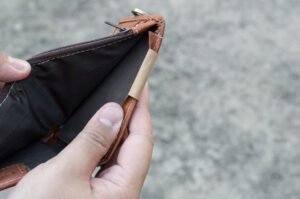 I grew up in a lower income class neighborhood. That sounds politically correct.  Poverty is defined by income levels that are really tiny…yep…for quite awhile…it's an interesting place to be…and one worth leaving permanently after 7 1/2  years.
(And know that I know that many had even greater challenges than being on the bottom. Many had no access to something as simple as drinkable water.)
Character…toughness…resilience….spirit aren't necessarily born in poverty. I can think of a lot of people who just gave up. They were nearby and "had more." But, near nothing does provide one of the bigger challenges in life…it's a first class testing ground.
Now, you decide to leave this style of life and move up to the middle class, say the 5th decile instead of the 1st (poverty) decile. In the U.S., the U.K., Australia and most of Europe, for most people, this is a choice.
Ponder…
If someone was smart enough to drive to the bank, convince someone to give them a loan then go home and work 40 hours a week and strive for balance, then lose the home…the person was short-term inert and long-term foolish.
"Oh, but he lost his job and then couldn't pay the mortgage."
Uh huh….
Losing a job is not a crisis…it's an irritation. Losing your hands or eyes is a crisis.  The average job change in the U.S. is 7 years. It will be more or less from country to country. It's one of those things that one knows is coming at some point (or they'll discover it when it actually happens).
Did the guy who lost his job end up in the hospital for multiple years? If yes, I hope we let THAT person get a pass, to be sure. That was what my family  experienced…twice… there are worse scenarios, some people didn't make it to the hospital. Those who have had worse ongoing scenarios are the kinds of people we like to help out here at kevinhogan.com. They've experienced the grit of life and continue to move through the forest in front of them. Gotta respect and appreciate that.
Can I Relate?