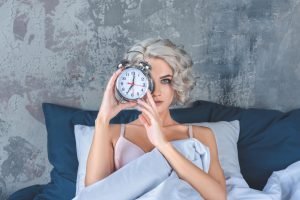 Time….
Regardless of the cards you are dealt in life, the one constant is time. Depending on your cards and choices, it often seems that others have more time than you do…and they don't.
Every day you hear people argue about what's more important in life, money or love. Without money you can't feed, clothe, shelter, and protect the ones you love. But without time, you can't give love.
One of the reasons you are most likely to lose your spouse to that person at the office is because that's where he spends most of his time. If you want to compete with the time that person is getting, you need to have created some spaces of your own.
And the three (Love, Time and Money) are arguably currencies that we trade off in differing degrees. (See The 168 Hour Week) In other words we trade money for time, time for love and love for money. (Not in a romantic sense but in an evolutionary sense.)
Time is also one more thing…it's the core life commodity. You can fix things you've screwed up or get different cards for your lot in life. But…you cannot go back to relive a moment in time, and you cannot jump forward in time.
All you have is right now, and if are not using the time you have to live your best, most effective life, you feel stressed.
The smart minds on the planet realize that they are going to have another 365, 7000 or 15000 days left on this earth. You could argue that the smaller the number of days you have remaining, the more important they become to you.
Time management is not necessarily about setting rigid schedules.
Why Are You Overwhelmed?
As you live in the middle of a chaotic life, you may wonder how you got here. Where did you go wrong? When did everything get so out of control? How did you end up with so many responsibilities? Most importantly, how can you get back on track without having to ditch your entire routine and start over?
You try to be a good person, to have time for everyone, to do your best and help others as much as you can. You try to be supportive to your family members, friends, co-workers, boss, but somehow all of your good intentions get tangled up into a big, soupy mess.
You find yourself agreeing to things you really don't want to do, adding more and more items to your to-do list, and racing blindly from one task to the next in order to get everything done on a daily basis.
Despite their best efforts, most people rarely accomplish everything they want to get done, so they start making sacrifices to try to squeeze out a little more time. Perhaps they reduce self-care time or avoid social gatherings because they're just too stressed or drained to have a good time.
What's the Solution? Continue reading…