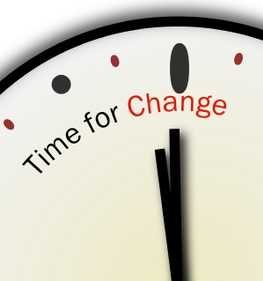 People adhere to what doesn't work in life for about as long as they possibly can.
There are gurus that will tell you that change happens "in an instant."
And a change in DIRECTION DOES happen in an instant. But, the result of THAT change is down the road.
Change Can Be Easy…But…
Imagine a plane is on course from New York To Los Angeles. The pilot finds out his instruments are wrong and he's almost to Orlando, Florida. He's got to change direction, take a hard right and head to L.A.
The second he changes direction … well … his direction changes. But without the power of engine technology, he would quickly be turned around by the jet stream and be on his way right back to Orlando.
Turn off the engines and the plane goes down over Alabama.
Change does happen in an instant.
Change that lasts requires a commitment to change. It requires keeping the jet engines receiving fuel and an unyielding movement forward into the headwinds of the jet stream that by nature takes you back east.
Almost every aspect of life is the jet stream.
People hate stuff that is down the road. They want comfort today.
Humans are, by nature, simply lazy until they get hungry, or need to have one of their core desires met. Humans are comfort creatures that eat comfort foods and seek out comfortable situations that they have been experiencing for years and years and years.
Think about it. They took the first major job they found and it took a big wrench to get them out of that job into something else … whatever the situation.
The difference between success and failure is getting OUT of lazy mode for some extended period of time.
This is, of course, why people go off a diet in 1 – 7 days.
Losing weight and keeping it off is essentially as simple/difficult as building wealth.
Either is a daily choice. You either are going to do it today or you won't.
Success is a Choice; A Daily Choice
That is the first secret.
Very few decisions you make today are permanent. Some are. Most decisions people make don't turn out all that well. Generally, you make several decisions each day for hundreds of days to gain a permanent change. Changing your "diet" today is critical. Deciding each and every day for the next year to reduce calorie intake and then refuse to change that decision … ever … is really all there is to it.
How can we make Conscious Kevin to be greater than the desire for carbs? That's pretty much the equation that has to be solved each and every day for an extended period of time. (As long as Kevin wants to reduce body mass and keep it that way.)
The equation reminds you just how powerful your desires are and how modest your current ability to control your behavior is by comparison.
In the losing weight equation, we learn precisely how important strategy is when it comes to using effort efficiently.
You don't need to exercise to lose weight. You can't possibly exercise your way to weight loss. You can exercise yourself to better health and a longer life … but all the exercise in the world isn't going to strip pounds off a human body. It's about calories.
And this is analogous to every other success/failure in life. People focus on the wrong things in the wrong sequence.
What should they be doing?
Why Do Most People Drop Their Resolutions so Quickly?
Obviously, exercise and eating healthy food is good for the body. But healthy food won't cause you to lose weight. Neither will exercise. Those actions will cause you to be healthier. Sure, losing weight has the side effect of being healthier, but losing weight is really about living longer and looking a lot better.
Overwhelm Trumps Resolutions
Focusing on too many outcomes can overwhelm tiny conscious minds and cause people to stop their New Year's Resolution on January 3.
People are well intentioned to do right for themselves, more often than not … but when it comes to locking in changes and making them permanent … well, that's another story.
Imagine: You write a book in the first quarter of 2020. The book is published, if good fortune is on your side, in 2016. Then your first royalties arrive another year later, in 2021.
But, you wrote the book ending in March 2020!
And no money 'til June 2021?!?!?!
And those early royalty checks are teeny tiny.
The first screw up people make is doing something like writing a book and then hallucinating that the bucks will soon be rolling in.
The reality is that ANYONE can write a book. There is no special intelligence for stringing words together.
GETTING PUBLISHED in 2020 is also quite EASY.
Getting a major publisher, however, is no simple task. And whether you want to get published or get published with a major publisher, the REAL SUCCESS/FAILURE is all about what happens in 2020 AFTER the book is in the bookstore and at amazon.
Birth happens NINE MONTHS after conception.
Conception is FUN! In most situations, conception is EASY.
Then it all changes on day one … when the baby doesn't sleep…night after night after night after night after night. Choosing the cool, good thing … brings a package of challenges that will last … decades while bringing dramatic rewards.
That's how the real world works.
Making babies requires no brain power. Being a quality parent of said baby is an entirely different story.
The good news is that it's a lot easier to move along a success path in 2020 than it was in 2010 or 2000.
The world has changed. Technology has evolved. Jobs that mattered in 1995 are often irrelevant in 2019. The average everyday person can create stuff only big companies could make 20 years ago.
You have advantages people a generation ago only dreamed of.
But even with all the cool tech and knowledge of 2019, you still have to BE someone and DO something.
Some behaviors are predictably rewarded and others are not.
The math of success at the big picture level is not going to change.
There will be 1 President. There will be 100 Senators. There will be millions of government workers. The pyramid will NEVER change.
Where YOU stand on the pyramid of life WILL be determined mostly …by you.
A favorite success tactic?
Success Tactic #1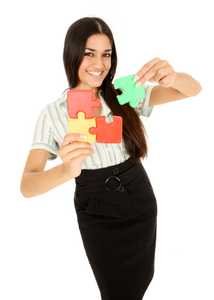 My favorite behavior for unreasonably large return on investment is showing up prepared.
I can't tell you how many times I've watched something amazing happen in someone's life simply because they made the dramatic effort … to arrive prepared.
Shoot! JUST SHOWING UP is sometimes a deal maker!
These things are rarely permanent gold mines, but more often doors that open to a gold mine. You still have to do the hard work, but sometimes showing up prepared makes for a very cool open door.
Almost everything that revolves around your future success (or failure) is going to be determined by those people around you. The people around you will make or break you.
Key Point: The more minutes you interact with someone, the more influence they have over who you are.
People that go to an event, for example, with the mindset of not just learning at an event but DOING SOMETHING with what they learn … they tend to succeed.
People who stay home when given the chance to be in a seriously successful environment … invariably fail.
The reason is simple.
You meet people when you go out. If you are meeting the RIGHT people, your probability of success exponentially increases.
But what about that "prepared" part of the equation?
It's simple.
Are you hoping to meet someone that you can work on a project with?
If so, then you probably will do just that.
Are you hoping to meet someone that you can party with?
If so, then you will probably do just that.
It's all pretty simple. Be ready to move in a direction.
Key Success Secret
Every successful person will tell you one fact.
The best thing you can do, of course, is to capture an excellent coach & mentor who wants you to succeed. Give that person 2 – 10 or more years to help mold you, point you in sensible directions and you will shorten your learning and experience curve. The amount of work you will waste is dramatically reduced.
Having someone who sees you for who you are, someone who wants to be proud of you … that person just might be a great coach.
Most important, of course, is to be mentored by someone who understands what you want to do.
If you want to be a body builder and compete on the international stage, I'm going to direct you to someone else.
I've never done it. It's not an area of interest. If you want a mentor to help you buy and resell antique cars, I'm going to direct you elsewhere. It's not interesting to me. You need to work with someone who cares about YOU and GETS what you want and WHY you want it. And obviously, it is critical that they have done at least in concept what you want to do.
Mentors save you a lot of pain … mostly by making it hurt for a few years right now so it can be awesome in 2021 Gosh, 2021 seems a LONG way away … and thank god it is … but here's the deal … you're going to get to 2018 and either be a success OR a failure.
THAT is your choice you make today and every single day between now and 2027 … long past 2021.
Or you fail.
THE formula for success?
Formula for Success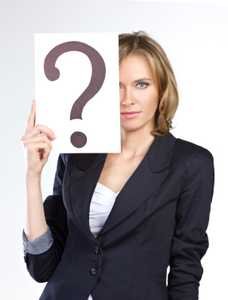 You begin by asking great questions.
The coach, the mentor, gives you the hard answers. You follow directions, and DO IT.
Mentors don't BS you into the notion that success is easy.
Mentors can certainly cause a LOT of the tribulations you would have faced vanish right before your eyes, but no mentor can take away the work of transition. Mentors are like amazing parents. They see you for who you are and they do their best to direct your behavior. But they can't do it for you. The parent's job is not to make your world easy but to direct YOU to be SUCCESSFULLY INDEPENDENT. Every great parent's job is to work themselves out of a full time parenting job.
The brilliant coach, the amazing mentor, has already been down the roads you're walking and the one thing they know that you need to know is that you are going to have WORK to make a TRANSITION that matters.
The next thing they know that you don't is that EVERYTHING takes LONGER than you initially guess it will. It takes more hours in a day and more days in a week and more years to significantly succeed than you would think.
Why?
The average Joe has no education or experience as it pertains to success, achievement or building wealth.
Wisdom of what worked 50 years ago, sometimes has great value. But just as often that enlightened knowledge is antiquated.
One thing that has not changed is perceptions of how others view successful people.
Most people look at wealthy/successful people and think that they "have it easy."
This is why the wealthy often look at those kinds of attitudes with great disdain.
MOST (not all) of the successes I know started with nothing or next to nothing. They worked hard. They have no place for the lazy, the slothful, the free riders. Successful people know they aren't only paying their taxes but those of the neighbors as well.
The average successful person has worked hard mostly because being a failure was not a lot of fun. Being a failure or living the life of a failure waiting to be a success, can be downright painful.
Solution?
You might as well do something you like or are good at or fascinated with. Then work hard doing something cool in contrast to doing that which you hate.
The guy says, "Kevin, I want to make a million dollars." (His definition of success.)
Do You Have a Vision for Success?
You Need a Clear Vision of Success
Even in 2019 dollars, a million is a lot of counting.
Like "one trillion" or "one billion" the number "one million" is really tough to quantify in most people's brains.
It's like saying, "The rainforest was beautiful."
I have no references by which to match that up with.
Let's put "one million" which is certainly an important number in accumulating wealth and generating financial and relationships success, into perspective.
If it takes one minute to count to 100, it will take you 10,000 minutes to COUNT to a million. 10,000 minutes.
There are 10,000 minutes in a 7 day week and if you don't sleep or eat and count straight through from right now 'til one week from right now, you'll reach one million.
A million … is a lot.
Here's another way to put it into perspective.
The average household in the USA has an income of about $75,000. If your household does $100,000 in income this year, you are in the top 10%.
Let's go with $75,000 for the moment.
A million dollars is 15 YEARS of income. That's FIFTEEN YEARS. To me, 15 years is a pretty long time. But what most people don't think about is that earning $75,000 per year is REALLY taking home (KEEPING) about $5,000. Over 15 years that's yet another magical $75,000 number which is one year of income for your retirement.
That's about what most people who earn $75,000 KEEP … one year's worth of earnings for when they retire.
Now, imagine you earn a million bucks and then go blow it. Nothing is gained by earning a million dollars if one only keeps $5,000?
Money, being the common exchange of quantifiable energy for the last two millennia is the instrument we use to measure some aspects of success. (The other two are time & love/sex.)
Your AVERAGE successful person doesn't go out on the boat and party on the weekend. They did that when they had a job. Today they are choosing between success and failure.
Nothing wrong with partying on the boat, but there is a time and place for everything.
Rule of thumb: Party when you have earned it.
So whether you are earning it or spending it, your income is the result of a family doing what they did this year.
To bring in a million dollars (not keep, but gross) requires 15 years. That's normal in the USA. They'll keep $75,000 on average.
It's hard to KEEP anything and KEEP is a big part of the Success Equation.
Your mentor, your coach knows this and your mentor worked a lot harder for a lot longer than you will to get your first million in the bank.
I know my mentor had to shake his head and watch me struggle before I SERIOUSLY did what I was told to do. And then I just blindly followed his advice because it got old questioning the advice and then failing.
That … was stupid.
Your coach tells you to do X and then you have to do a lot of stuff you've never done before.
None of it is seriously brutally difficult, but success in life is work.
Failing in life is work as well. Quite often it requires more effort to fail than succeed.
The catch?
The effort to fail is all effort that no matter how taxing, is familiar. The effort to succeed is unfamiliar.
What Does it Really Take to Succeed?
What it Takes to Succeed
Deep secret to success in life? Time, Energy and Focus
Deep secret to success in a relationship? Time, Energy and Focus
Deep secret to success in business? Time, Energy and Focus
In fact, the difference between success and failure is simple.
If you worked a job this year, you'll pay the price for having done so when you are 50, 55, 60, 65, 70, 75, 80 years old. Jobs are helpful stepping stones. You learn how to grow a business by watching all the aspects of business while someone pays you to learn. Jobs are a pretty good deal, for awhile.
That said, working at many (but not all) jobs can be akin to giving up. You go for 45 hours per week and then go home to give everyone else what is YOURS TO KEEP … WHAT YOU HAVE EARNED. You give it to the auto dealer … to Macy's … to the expensive restaurant. Most people keep nothing of what they have EARNED. They freely give what is theirs back into the system … far too soon … It's a wickedly bad mindset.
In case there is any question, spending is awesome so long as it causes you to grow as a person. Spending should make YOU more VALUABLE.
Buying a THING helps make the THING seller potentially wealthy (certainly that is good) but it doesn't teach you, help you grow, change your life.
I dislike buying most THINGS.
Successful people love doing things that make the second half of being alive easy, when one probably won't have the energy of a kid anymore.
A mind really is a terrible thing to waste. Most people do …
Getting the Sequence Right
The alternative, of course, is designing a successful life now and then reaping the rewards when you are 50, 55, 60, 65, 70, 75, 80 years old. And who knows, you might live longer.
Life transitions are generally difficult … significantly more difficult than staying the course of the status quo and suffering through whatever it is someone is suffering through.
And sometimes people shouldn't transition because they simply have no self control and they aren't willing to learn how to develop it.
This is where most people can have their coach or mentor PUSH them and push them hard.
You get on the swing set and you start pumping with your legs to get higher into the air. You don't begin at peak heights. You pump until you move one foot forward, a foot back, 18″ forward, 18″ back, two feet forward, two feet back.
Pretty soon you are swinging almost parallel to the overhead beam of the swing set. But pretty soon is not instantly.
If you have very little self discipline, then ask your mentor to "ride you" hard when you deviate from the path you have chosen.
There are strange experiences that are about to happen when you DECIDE to CHANGE. The first unfamiliar experience, is transitioning from the seemingly sure thing (a job) to the seemingly uncertain life of an entrepreneur or salesperson/marketer.
It's strange because as a salesperson, a marketer, an entrepreneur, you become a Self Parent. You become responsible for your success and failure. You ultimately win or lose based upon your decisions to win or lose. In business, we know you can only pay someone about 1/3 of what they are worth in gross dollars to the company. In other words, if a guy sells $100,000 of gunk per year, he can be paid about $33,000.
If he sells $200,000, he can be paid about $66,000.
And, of course, you PRAY to pay a few guys $66,000 in contrast to paying twice as many half that. Paying people LESS money is terrible. It's far more costly to pay an underperformer than a solid performer.
Paying achievers is obviously great fun. The only problem is it is DIFFICULT to KEEP the outstanding people because they are flat out VALUABLE. Like a beautiful girl, the achiever is gold. Everyone with assets seeks the other valuable assets in life.
Being an achiever means that you will always be sought after.
You are inherently desirable. Your competitors won't like you, but those who will benefit from your presence will love you.
---
Reserve your spot now!
Kevin Hogan Personal Appearances, Classes, Seminars & E-Courses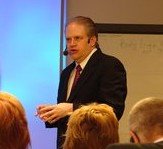 See Kevin Hogan "Live" in person, or participate in an online E-course with personal attention from Kevin Hogan! Attend an online tele-seminar!