There are a bunch of reasons why change is difficult; but today you find out the biggies.
Have you ever avoided doing something, even though it would make you feel good about yourself and help you accomplish a goal?
First, let me tell you that picture of me from the holidays last year reveals I'm about 32+ pounds lighter than I was when The Psychology of Persuasion was published.
32+ pounds is the same weight as about 4 GALLONS of MILK.
Can you imagine carrying FOUR gallons of milk in your hands?
I was carrying it with my body… and I hated it.
But don't think, "everything is perfect today, that struggle is over."
That's RIDICULOUS.
The struggle is the same today as it was 10 years ago.
I just know what to DO and how to THINK today.
And it's STILL a struggle!
And I STRUGGLE with weight…every day. Maybe you do to. If not then use this first sequence as a metaphor for the behaviors you want to change. If you, like me, struggle with pounds…then this is going to be easy to understand.
Let's suppose you know you should start eating less total food so your waist shrinks and your lifespan lengthens. Indeed, you like the way you feel when you eat healthy foods or your body feels lighter. So why is it that you eat more rationally for a few weeks …but then before you know it you're sitting on the couch with a bowl of chips again?
In other words, why are you and I so resistant to change? Why is it so easy to slip back into our old habits? There are plenty of reasons — let's look at some of the most common…
Genes Make Good Friends…and Enemies
I recently had my genome done.
I wanted some ancestral information and I wanted to get some accurate health related data.
I pulled up the most important health reports from the 18,000 bits of information that I acquired in the megalithic document.
In a nutshell, my body is programmed with predictable and quantifiable health challenges (and a few perks) that are more or less likely to occur than average humans.
7 times more likely to have hypertension.
7 times more likely to have diabetes.
3 times more likely to be obese.
2 – 7 times more likely to develop various cancers some aggressive.
(Remember there were 18,000 pieces of information in the report. These were 4…)
I know what you're thinking…
a) Why would you want to know all that bad news?
and
b) You do realize that you aren't GUARANTEED to have hypertension, diabetes, cancer, etc., don't you?
And you would be right. Consider a useful metaphor…
Knowing the bad weather forecast triggers off the need to ward off, head off, or prepare for bad weather.
And of course people don't take actions because something good might happen in life. They take actions if something BAD is going to happen NOW.
On average bad news or pain is the only kind of news that really gets attention that is acted upon for humans…and I am one of those humans.
And hey some of the news was good news. Certain gene clusters work well at having a better memory, a warrior like mental make up and so on. It wasn't ALL bad.
BUT, importantly it was bad enough to be certain to clean out the arteries, stick less sugar in the gas tank and stay away from cancer triggers.
The picture of defusing a bomb came to mind…and is still there. Obviously bomb defusion when it's your body is an everyday gig, not a one stop fix.
This is where we begin…with the cards that are dealt into our hand and how we play them.
Familiarity is Safe
No matter how appealing change sounds – whether it's losing weight, making more money, or a goal to do the things you've always wanted to do (like travel the world) – staying in your rut means you stay safe.
Let's face it – the unknown is scary. And it causes enough fear at both the conscious and unconscious level to shut down the logic of growing, evolving and change. Instead you are given the instinct/intuition to do nothing which you are not familiar with that may have caused insecurity in the past.
Consider this: you're standing before the closed door of a very large room. Let's suppose that you happen to know there's a cash reward waiting for you if you open this door, walk across the room, and claim your reward. Simple, right? But there's a problem: the room is pitch black, so dark that you can't even see your hand in front of your face. Since you've never been in this room before, you have no idea what the interior of the room looks like.
Maybe it's a completely empty room that you could simply walk across and collect your reward. But on the other hand, your imagination creates other interesting scenarios like….could there could be broken glass on the floor, objects in the way that you'll trip over, and things hanging from the ceiling that you'll bump your head into…or WORSE!
For all you know there could be ANYTHING! You just don't KNOW. It's unfamiliar and uncomfortable and even though there is no reason to believe so, it's scary.
KEY POINT: Fear is not a conscious decision.
KEY POINT: Only a conscious decision can cause you to overcome fear.
So you start to think and wonder…
And that's the problem – you simply don't know. You have no idea if navigating the room is a walk in the park and the easiest money you'll ever make …or if it's something that will threaten your life, injure you, or frighten you.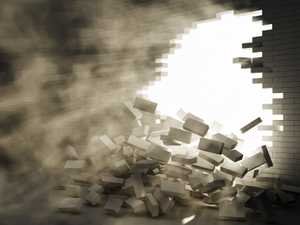 So what happens? You think about the size of the reward, and then you play that against the dangers that possibly await you. Is it a big enough reward for you to take a risk? Or since the unknown is frightening, do you waive your right to the reward by playing it safe?
Sometimes you and I resist change and a possible reward because we don't know what it will take to reach that reward. The familiar (staying in the well-lit room) is safe. We may not get the reward …but neither do we have to take any risks. No risks usually means no disasters based on experience (even though there could be a disaster waiting to enter the well lit room that your mind doesn't consider!!)
And so you get stuck. You want to lose weight, start a business, write a book or do any other number of things. But you become afraid to open that door and walk into the dark and unknown. We may not be happy where we're at, but at least familiarity is seemingly safe. …seemingly…
What's the Secondary Gain?
A second cause of resistance to change is that you're receiving some sort of benefit – a payoff – for remaining in the muck. …the "starving artist" who says he wants to be rich and famous …but it seems his life is in shambles and he can't get a break. Out of his misery springs great art – and soon he has the social reputation of being a "tormented soul" and no public reputation at all…and a house filled with his own art….
The problem is that he believes that being poor and in misery is the only way he can keep making great art (and his reputation says as much, too). That means he's getting a pay-off for staying in the starving artist rut. He won't change – meaning he won't seriously pursue his dreams of causing his paintings to be mounted on the walls of the rich and famous…until in his mind the rewards he's seeking outweigh the secondary gain he's currently receiving…and he has the master plan to actually move on his momentary motivations each day or week.
In most cases, we choose instant gratification over long term satisfaction.
Maybe you work a job you don't like, but, one where you get a paycheck every week, versus starting a coffee table business that will give you control of your life.
Or we choose to eat the chocolate cake right now for instant gratification and worry about the inches and life expectancy later.
If you're having problems making changes, it's time to look honestly at the situation. Are you receiving some sort of pay off for staying in the rut?
Limiting Beliefs
Another reason people are resistant to change is because of limiting beliefs.
People may believe that change isn't possible, or perhaps deep down simply believe that they don't deserve the rewards. Either way, our progress will be stopped in our tracks and the unconscious need to be comfortable and safe causes the loss in the motivation to change.
Scenario: You want to start your own business. You have dreams of becoming wealthy working online. You can see people all around you doing it (and they make it look so easy, too). And yet when you "try," you don't get anywhere. You can't even make enough to cover your lunch.
What happened?
Often times when it comes to money matters, people have been "programmed" to believe that money is "bad," and that all rich people became that way through unscrupulous means. AND I can't remotely blame them because there are plenty of examples of people taking advantage of others in the nastiest of ways.
That is a FACT…but because those are the stories they are familiar with, the idea of money being "good" (it's really neither good or bad, it just is a means of exchange) and success happening through building long term relationships that last for decades or more…well…beliefs are going to be slow to change….
Perhaps parents and friends talked about rich people in a derogatory manner, saying things like, "That Mr. Smith is such a show off driving around in his big fancy car. I don't know why anyone would want to be rich like that."
Here's what's funny, I find myself saying that same thing myself. Just how expensive does the piece of metal and plastic in the garage need to be??!!
And, I know I certainly felt like that when I was a kid…though I rarely saw anyone with a fancy car when I was really young… Of course you can look back and realize that it might have been our parents' and friends' own limiting beliefs that made them say things like that, or perhaps even a touch (or a ton) of jealousy. But the damage was done. You spent your growing up years hearing how evil it is to be wealthy. Instead of "evil," today I think of stuff like this as "silly," but that's coming from the brain of a guy who collects Paul McCartney autographs and jewelry worn by Elvis Presley…
"Money…the root of all evil."
'Course the book didn't say that as you and I know…it said the love (agape) of money (which is flat out goofy and senseless), is the root of all evil…
Huh…
So once you grew up and decided that you wanted to make a fortune online, what happened? Yep, you guessed it. Those limiting beliefs popped back up – maybe even nonconsciously – and fought your conscious mind tooth and nail. Next thing you know you're sabotaging your own success without even realizing it. The deeply programmed self-limiting beliefs won again. They virtually always do.
And because the brain's "default" is familiarity and comfort and "in the moment," only those who are willing to get past the power of default at 11 PM …at bedtime when one more snack could be eaten…and you'll do better TOMORROW…that default…can only change with continuous intention until a NEW DEFAULT is established.
Get Beyond Limiting Beliefs
In order to get beyond these sorts of beliefs, you need to recognize them when they pop up – and counteract them. For example, right this moment make a statement about what you'd like to do. Or if you're around other people who you don't want to look weird in front of…THINK IT…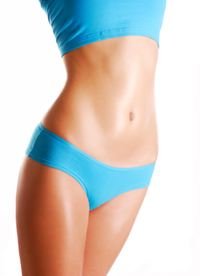 "I want to be a famous author" or "I'd like to be a size four." Or of course we could say, "oh she's anorexic," and there is a tiny (forgive me) chance of that, the fact is that those skinny people live a long, long, long time. Size 2 will outlive Size 12 the vast majority of the time…by about a DECADE.
Say it now …and then stop reading this and tune into your thoughts. What did you hear? Did you hear a little voice snap right back trying to squash your dreams?
For example, perhaps you said, "I want to be a size four," and that nasty little doubting voice said, "you'll never do that because you like jelly donuts too much, you…!"
Excellent!
Now you know you are utterly normal.
Or you said, "I want to be a famous author," and that voice came back with, "yeah right!"
Same thing. You are normal…
It's time you begin to develop an inner censor.
No, you're not going to listen to that voice. Rather you're going to recognize every time it pops up and says something nasty. Then you're going to take that nasty thing it says, turn it into a focused or positive intention, and then re-affirm the concept throughout the day and more importantly throughout the night….over and over and over, until you've successfully squashed that doubting voice.
It's not the "affirmation" that matters, it's the awareness of your conscious decision vs. the observation of your default behavior.
At noon you said "Salad and thin."
At 11 PM you said, "Cookies and diet tomorrow."
Conscious mind gets tired about two hours before bedtime typically which is why …well you know…
And of course, you're still going to hear that other voice trying to crush your dreams a lot at first…and it won't SOUND LIKE it's crushing your dreams because it says stuff like, "you deserve them there cookies."
Eventually you can silence that voice, as long as you make a CONTINUOUS conscious effort to do so, UNTIL you have reprogrammed your default thinking.
As you begin your path to change, that voice will be there – so stay vigilant, and keep being aware of your previously nonconscious behavior by reminding yourself all day and NIGHT to do so.
Sometimes I write a post it note that will say what I need to do and a little message that says, "…and if you wimp out you totally suck," or "if you succumb you deserve to be a loser." No one else will tell you that, but that's called LEVERAGE and you NEED leverage in this department.
Be Clear About What You Want and Be Ready to Redefine That When Appropriate
Step 1: Before you can make a positive change in your life, you need to become absolutely clear about what exactly it is that you want.
For example, saying something like, "I want to make more money," is vague. How MUCH more money would you like? And when would you like it?
For me, it's more about, "how much money DON'T you want to make," which allows my default system to know that it doesn't need X, it only needs 1/10 of X. But for most people that isn't a big problem.
Without these sorts of specifics, your dreams will probably stay just that. "More money" can mean $1 more. And not specifying a rough time period means it could be tomorrow – or next year. When you said you wanted to "make more money," I would bet that making $1 more next year isn't exactly what you had in mind, right?
I remember giving presentations about Irresistible Attraction (my book). Mostly women came to the presentations. We'd talk about this in the context of relationships.
"So what do you want in a man?"
"Someone who's good looking."
"Was the last guy you broke up with good looking?"
"Yes."
"Why did you break up with him?"
"He was a jerk."
STOP
That IS the entire point.
People say what they want but they FAIL to say what they DO NOT Want.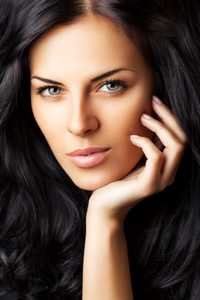 SCOOP: You want a good looking XX or XY that is NOT A JERK.
Someone who does Z behaviors but not A, B, or C behaviors. (Make sure such a human exists or it could be a long search…) Thus the reason you need to be clear about what you want and what you don't.
No one teaches that second half of the equation…which is why they produce no successful mentee's….
Another problem people tend to encounter is that they do the first step ok, then falter. That is, they get clear about what they want. They pick a goal, and name the specifics. But then they change their mind and start chasing a different goal without having determined if that's what they really want to do at a conscious level.
Pretend you decided your goal is to buy a new Lexus within one year – with cash. (I like buying depreciating assets with cash. I like buying appreciating assets with cash as well, but it doesn't matter so much because the value is going UP.) You spent a few months working on that goal, and then you changed your mind. Instead, you decided that you wanted to travel the world instead.
OK, fine. No prob.
But then just a few short months later you changed your mind yet again, and chose a new goal: perhaps you decided you want to move to Vegas. (Not a great time to move there by the way, high prices…lots of defaults on mortgages…just visit…a lot…) Never the less, you could find a nice place and the goal is just fine.
However, we already know the problem: you won't be able to achieve this goal (or any other) if you keep changing your mind and redirecting your energies to a new goal every few months. This is why a PLAN and a LIFE MAP that is DETAILED AND THOROUGH and drawn with someone who knows what they are doing is 100% necessary.
In other words, being clear means not only do you need to have a clear goal, you also need to be clear about whether that goal is really what you want. Start with something you want, not with a "passing fancy" as that will cause your motivation to fade quickly…because it will.
Step 2: Be Clear About Your Reasons
After you become clear about the change you want to make, you need to become clear about your reasons for wanting this change. Dig down deep, and find the logical and emotional reasons. What creates a burning desire in you?
For some people there is NOTHING that burns inside, because they've never experienced working toward something that required their personal direction, personal action, personal planning and personal acquisition process.
Know that all is not lost, or even close but no one writes about what to do in this situation…and this situation is REALLY COMMON. It's ok if others would view your reasons as stupid (doesn't matter because you don't have to tell anyone your reasons). However, what is important is that the reason motivates you. Does it fire you up? Does it evoke emotion? If so good!
If not, it will take a bit more tweaking… For example, let's say your goal is lose weight. The rational side of your brain says you should lose weight for health reasons. But maybe you're young and aren't overly concerned about your health at this point in your life. So the reason "get healthy" simply doesn't fire you up.
Indeed, if you started on the path to change using that reason as your "excuse" to make changes, you'd fizzle out quickly. Maybe in a few days …or maybe in a few short weeks. Either way, you wouldn't see your goal.
But suppose that deep down, secretly, your real reason for wanting to lose weight is because your ex boyfriend or girlfriend (the one that dumped you) is coming into town in a few months. Truth be told, you want him or her to see how hot you've become. You want this person to kick themselves for ever letting you go.
OK, so it sounds a little petty, doesn't it? But if it fires you up to make the changes, then do it! Keep that reason a secret and make it THE SECRET, reminding yourself often of it. Since it's such an emotional reason for you, chances are you'll sail to your goal.
Note: the problem with a reason like that, however, is that it's short-lived. That means if you want to make lasting changes, you need to also think about other, more long-term reasons to pair with meeting and maintaining your goal.
---
Reserve your spot now!
Kevin Hogan Personal Appearances, Classes, Seminars & E-Courses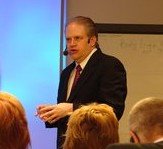 See Kevin Hogan "Live" in person, or participate in an online E-course with personal attention from Kevin Hogan! Attend an online tele-seminar!
See All Upcoming E-courses and Events