Page 2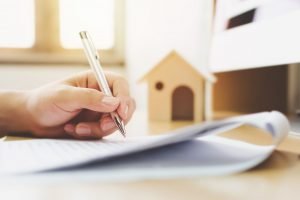 When you sell life or casualty insurance, for example, you have a renewal with most policies each year; and the income that you earn from previous work goes into the future. It's a very smart professional choice to be in the insurance biz.
Not everyone is going to set income records selling insurance, but the concept is worth keeping in mind. That renewing resource is your safety net. Whatever it is you are going to be doing for the next decade you want to have a renewable element in that equation.
Then, you have the money that you put into investments for when you can't "work," and you have security and financial freedom.
My definition of "success" (for most people) is living by choice, and that requires financial freedom.
Financial freedom is simply a math problem that based upon what you have today, you can predictably live on that for the rest of your life, if you chose to.
Now, let's be real.
You may feel you're in a helpless situation. You feel that way because of the decisions you and those around you made. You will continue to feel that way if you decide to stay where you are.
Nothing will "happen" that will change anything (except for the worse). You've got to make a number of secondary decisions if you are going to move forward and not let your life situations decay.
The good news is you can make the decision to get out of this situation and experience "new life."
You'll experience feelings that will at first be very uncomfortable, often cause fear… and eventually empower you. Eventually those feelings will inspire you….feelings that will enable you to further your journey of success.
So if it all comes down to decisions…what the heck is standing in the way (besides all the decisions of the past that continue to impact us)?!
There are a number of obstacles…than can lead to disastrous consequences…most of which can be remarkably easy to overcome. Here they are….
Familiarity, comfort, habit, resistance and fear. Those four horseman of the apocalypse.
Comfort
Comfort is an enemy of success in relationships, career…everything.
To succeed, you depart from your comfort zone out of Gate F 11 in the Blue Concourse. Next week I'll talk a LOT about The Comfort Zone. For the moment, if you don't get on the plane and do some really different things…you decay. You have entropy. You have failure.
Think about it. While you are in your comfort zone, you sit back and find comfort in being mentally lazy or living that which is familiar.
Then, people expect things to just happen. People get comfortable and often think they are supposed to lay back in the recliner and the world will wait on them.
This mentality will kill a successful spirit…and the security of those that depend on the guy in the recliner.
The comfort mindset is the enemy of achievement and security.
In caveman terms….the successful lifestyle calls for you to go out, kill something and drag it home.
If you want it, go get it.
No animal ever came up to the Neanderthal's villa and said, "Hey bud, time to kill me so you have food for next week. It's 100% you to get up and grab your spear…geesh."
Success doesn't come knocking at your door. It just does not happen. Not when you are awake, at least.
Habit
Habit can be an enemy of success OR it can be the backbone for achieving success. Let's talk about the bad guy first. You can probably answer this question before you even finish hearing it.
Question: What are some habits that crush any chance of achieving success?
Potential Answers:
Laziness
Complacency
Procrastination
Lack of Self-Control
Do any of these look familiar? Are you where you want to be? Perhaps a couple of the above habits need to be banished from your life?
One of the most difficult things to do is to stop a bad habit. And then of course…another extremely difficult thing to do is to start a good habit. Now combine those and try to stop a bad habit and start a good habit at the same time.
Two decisions and effort will be required.
What are they???