Is it really a "simple decision" to succeed?
If it were, wouldn't it be true that everyone has decided at one time or another they'd like to succeed instead of fail?
Can you really live life your way, the way you choose?
I'm one of those "exception/polarity responder" types that reactively sees the exception automatically in anything I see. Mostly, it's my skeptical nature that has been cultivated by life.
This trait irritates me in others, yet I respect the trait for what it does…it causes people to think carefully.
The decision to live by choice is probably the most difficult decision to make for one of the most valuable outcomes you could hope for.
But it sounds ethereal. Is this about making a decision?
Deciding to SUCCEED…REALLY?
Yet, that really is what it's all about, isn't it?
If you don't…then you are a slave…and I've never been big on slavery…the restriction by others on you that takes away your freedom to choose…if you so choose to choose…
Living Life on Your Terms…IS success.
Write that down. Highlight it. Bold it. Stick it on a post-it note next to your computer.
IF you identify with "living life your way", then indeed you are a success. If you don't, then you aren't, and I would argue that meaning in life often comes from living life as you choose.
Living Life as you choose doesn't happen in an instant. But the decision to do so DOES.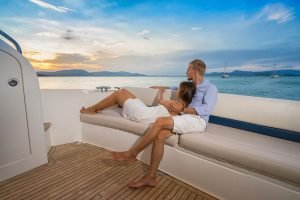 Today…it is my hope that you are a work in progress.
There were a lot of times in life where I felt I was a work in REgress. I never wanted to fail, or to live life in a way such that there would be no story worth telling later in life…life just sort of SLID into regression…and for a good while…but did it…SLID?
Probably not. When you put the car in neutral and you have been driving up the hill…you let go of the break and you go down backward…you regress. It's a choice. You SLID…ed. When you put the car in neutral without it being in an appropriate place to put it in neutral, you failed.
I've never experienced more people talking with me about this "place in life" as I have the last year or two.
Obviously, the vast majority of people aren't anywhere near where they want to be in life. And little do they know that where they want to be is NOT where they think it is. The picture of the destination is not it's actual location! It begins with decision and getting out of neutral. Today might be the right day to hit the brakes before you slid too far down the hill, then begin accelerating forward, because THAT is what must happen in real life.
The very good news is that for the most part, you and your life are in your own hands.
Ultimately, with a few exceptions along the way, where other people can stop your cold, you decide where you want to be and when you want to be there. The decisions you make are your decisions.
Now, sometimes stuff happens that you aren't responsible for, and it gets in your way and you feel like it locks you into a prison. You become the mouse in the maze. Going left, then right, then back around until you end up in worst shape than where you began.
Stopping that movie…full stop requires strength of character.
And this, of course, is where character is built…but most people don't enjoy building character!
Today, you may feel trapped. You ended up that way because of the stuff that happened and because of the decisions you made to get trapped.
And here is a crucial while irritating fact.
In most cases, the stuff that happens in life is only as powerful as the preparation that was made for the stuff likely to happen.
This is where people lack the ability to analyze their road to "now", and without accurate analysis, they will believe that only the decisions they make from today forward will impact their future.
Not true. (Read it again.)
The decisions you've made for years bring often bring you to today, and many of them you are stuck with for life. Other decisions will take time to get over.
Here's an example:
One good choice within the decision to succeed is the decision to have a job with a renewable resource.
What's a job with a "renewable resource"?