Women buy differently than men, regardless of whether the selling message itself is from a man or a woman.
Women have money to spend, and in general, they will not spend it with people who don't respect them.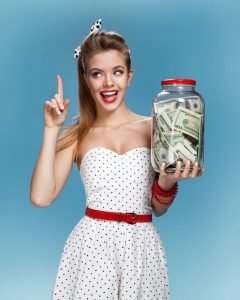 They are more educated now than ever. In the US, more women get a Bachelor's Degree than men.
Women are stuck between the hard core decisions of being a Mom, a Career Person and both… and it is a decision they don't like. Part of them feels unfulfilled as a Mom, but can't stand the idea of leaving their kids with others while they are away (evolution). Part of them feels compelled to compete in the business world for their own individual status (culture, identity)…and part of them would like to show they can do it all (some crazy part).
Respect and you go a long way toward hearing "yes."
Women do NOT spend as much money online as they do off line as a percentage of total sales, but numbers are closing fast.
I'm going to focus on women online in particular, but everything carries over to brick in mortar in very obvious ways.
OK, those are a few things we've touched on in the past year.
Let's get to the seven specific secrets I've got for you this week.
Secret #7– Let Them Know Where You Are….
When doing business with women, they need to know that you are there.
Before the purchase – If they don't buy right away, keep in touch with them so they can gain trust in you. Let them know that they can contact you with any questions they have. This security is important to their buying process.
After the purchase – Let them know that they can count on you AFTER the purchase. Make sure that you keep your word!
Remember, women truly are relationship-oriented creatures and the courting and after the fact both matter with women.
This security is a vital part of the "trust" issue that women need to develop in an ongoing relationship with you.
How will you go the proverbial extra mile to build and keep the loyalty of women?
Secret #8 – Build A Relationship With Women – And Help Women Build Relationships With Others
Women shop socially – even online.
Men shop with the mindset, "Get me in – get me out"!
But, women take their time, gather their information, savor the experience, shop around, compare……and they listen….
Online, they listen to:
What YOU have to say on your website and in your emails
What others are saying on your site through testimonies
What you or others are saying through blogs
What others are saying on message boards
Legend Point: Women buy with other women in mind…and with the OPINIONS of other women in mind.
Because women are so into building those relationships and listening to what others have to say, even in their shopping, it is imperative that you learn how to be "Interactive" with your female audience.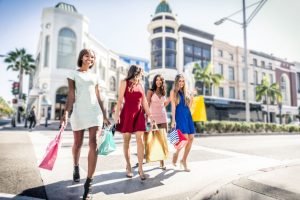 Through interaction, women find even more information about your product or service and begin to build an emotional bond to it. This builds that "Got-A Have It" feeling.
For example: Julie, Amy and Brenda say that it has worked for them…so, therefore I MUST try it myself.
Now….Julie, Amy, and Brenda might be moms in their offline playgroup, ….or they might be ladies on a message board…..or they might be testimonies from other women on your site. You want to give women as much interaction on YOUR site as possible (without making your site cheesy, cluttered or distasteful). The more information that they can find from YOU will help raise their comfort level without feeling the need to check you out in other places.
Online, here are some ways to be interactive with your female visitors:
Through Testimonials
Through Pictures on your website (of other females – women can instantly relate)
Pictures of you on your site
Messages from you on your site
Let them learn more about YOU on your site
Let women see testimonials, reviews or pictures of others who have bought, use or enjoy your service or product
Through Blogs
Give them a way to give feedback, submit ideas, or ask questions
Have a Message board
An email list where you can be even more personal with them
Secret #9 – Make Them Super-Women!
Women are multi-tasking achievers and are forever seeking new ways to complete all that they have to do with ease and at record pace. Help them find ways to do it all with simplicity and ease and you'll have a happy woman and they will forever trust you!
Example: Women with small children want to find ways to "Make money while their babies are napping" or "They want to know how to run a successful business while their children are playing at their feet" or "They want to learn how to paint with a baby in their lap".
Get the picture?
Ways to "connect" with women…coming up.
Secret #10 – "Connect" With Women
Women want to feel a connection with the company or individual they are purchasing from. Most women will connect better if there is a female representation in some way associated with your site or your product. I know that this is not always possible, but use when and where you can.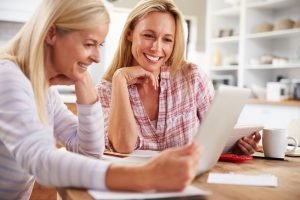 Here are some suggestions to help "Connect" with your female customers:
Make everything more personal – let them get to know YOU
 Use your "about me" page to highlight any female employees – staff members or partners
If you're female or have female staff in your support area, take advantage of this fact in your support email: Example – on your contact page, instead of using an email contact address such as – support@kevinhogan.com , use danielle@kevinhogan.com
If you're a male, consider having a female "bridge". This could mean having a female JV partner or another woman who really understands women to help you with the product…. or at least have a female look at your website, your sales copy, your emails and get her opinion. You want to be careful about how you are coming across to your female market.
Let her know that your system, service, product was designed with her in mind
Let her know that you know how she feels :
* "I was, too…."
* "I felt the same way…"
* Or if you are a male, let her know that was the way that your wife, sister, girlfriend, or mother felt, or you have been told by other women that they felt that way…etc.
Use Pictures of females that they can relate to
Use female "Lingo" in your message
Again, this applies to most women (not all), and simply helps women feel a connection.
Secret #11 – Get Her Attention…FAST
Women are so incredibly busy, and they are looking through information quickly. If you don't get her attention…FAST, she is off to find her information elsewhere.
Here are some ways to get and keep a woman's attention online:
Put important things that you want her to see in the TOP half of your site (above the fold)
Offer her a sneak preview of your product
Offer her a FREE report
Offer her a FREE sample
Include pictures on your site of women she can relate to
Make it clear what you site is about
Show her EARLY in your site that you offer a solution to her problem(s)
Let her see testimonials or reviews
Find a way to stay in touch with her through your email list – offer her something that she can't pass up. This will be critical to keeping her attention and building that relationship over the long haul.
Next…Secrets #12 & 13…plus a special legendary point…
Secret #12 – Talk To A Woman Like You're Her BEST Friend
We have already established the fact that women are incredibly relationship oriented. They bond with others through their conversations and interactions with others both offline and online. They make major and minor decisions based on their relationships with others offline and online.
The secret to writing where a woman can REALLY understand you (whether you are writing an article, a sales page or anything else) is to write like you are her best friend. Use a conversational tone in your writing. Talk to her like you have talked with her before. Make your tone relaxed (but not sloppy) and friendly. Again, using some female lingo will help you get your words across in a more female friendly way.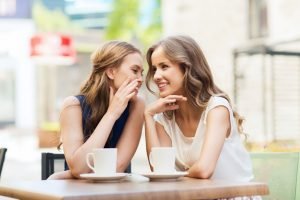 Don't be afraid to share information about yourself, your life and your family with her. Don't hesitate to ask about hers. This builds that relationship, trust and more. This is a HUGE step to success in marketing to women online!
Secret #13 – Use Imagery
There are two ways that you can use, what I call, Female Imagery. One is on YOUR part, and the other is on the part of your female visitors.
First, you need to get a clear picture of the woman or types of women that you are connecting with. Just like men, not all women fit into a cookie cutter mold.
Which women will fall into the demographic YOU need to reach?
Which women will FIND YOU, and what are their demographics and psychographics?
Get out some paper and write down what their life is like….what types of problems they face, what she might be feeling when she is looking for a solution to the problem that your product will solve. If needed, ask another female to help you brainstorm about your target female. Find out as much information much as possible. Now, imagine yourself in her shoes. Imagine what she is feeling. Thoughts and ideas will begin to come to you that will help you connect with her on a whole new level!
Next, you need to find ways to get your female customers imagining things about their lives – what they want it to be like. How can you tie visual images into the picture of what she wants for her life? How can you paint her a picture of how her life will be if she buys your product or uses your service?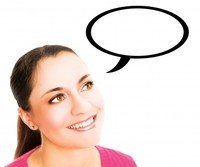 Legend Point: Don't sell her a product – sell her a dream – let her imagine how your product or service will make her life easier, happier and better. Let her imagine how taking action NOW will benefit the people around her!
How?
Use "Female Speak" to make it seem more real to her. (I have included a list of HOT Words and Phrases in The Science of Influence 49-60: Triggering the Buying Impulse.)
Legend Point: Use Themes – both with pictures AND with words. Themes send a mental message to a woman and evoke warm and happy feelings inside.
Here are just a few that you could use:
Family Themes
A couple in love
Any type of theme that represents Joy, Laughter or happiness
The successful woman in business
A mom with her kids
There are many more…these are just a few ideas.
To get a clear picture of themes, visit other women sites and look through women's magazines. These should get your creative juices flowing and help you clearly convey your message to her.
Using female imagery both for yourself and for your target market can help you add lots of profits to your business!
Secret #14 – Respect Women And Treat Them Intelligently
Women are intelligent and they want to know that YOU think they are! They want to be recognized, respected and acknowledged as the powerful force that they are. Show women that you understand this fact and you will reap the benefits!
Compliment women on their decision to do business with you. Talk to them intelligently; NEVER-EVER talk down to women, regardless of whether you are a man or woman.
Talking down to a woman or showing them that you don't value or respect them will have them clicking off your site faster than greased lightening.
And, …once that impression has been made, there is no turning back.
---
Wealth Accumulation System