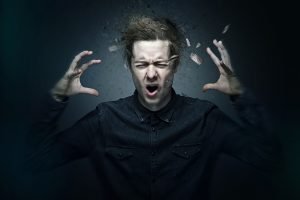 Do you ever feel like you're not completely in control…or worse… out of control? You…your life…people around you….
On the flip side, a challenging question….are you actually open to taking control and ownership of your own life if you could?
By being in charge of your own life, it can be a bit unnerving, but ultimately it will cause you to feel you have a greater sense of power and a lot more control over how your life will unfold.
There's nothing wrong with letting people drive your bus (your brain) but you don't want to get into the habit of handing the controls over 24/7.
Most people finally figure out that they are allowing other people to take all but complete charge and control of their lives. It is ridiculously easy to fall into this trap. If you find that you have yielded your life controls to other people and want them back…
Just for the heck of it…play along with me for a minute…
Check out some of the scenarios and see if you can see your self here.
I confess that I can "be mean" to mean people. It bugs me when I see people hurting other people. When people say mean stuff to YOU, what is your response?Do you always walk way and choose not to "stand up" for your self? Do you hold all of the pain inside, and never let the other person know they have said something and that now you hurt?
You never give your opinion on anything. You are worried that if you speak your mind and tell others your opinion, they may think you are stupid or laugh at you.
If somebody wants to do something that you don't want to do, do you always go along with them like it or not?
You feel compelled to have people give you consent or make you feel that it is okay before you take any action. You are an approval seeker. You are afraid to stand up and make a decision.
You live your life just going along with everybody else. You have no structure for your own life. You are willing to go along with anybody else's plan but have not got one of your own.You have many goals and dreams, however you do not dare to act on them. You find yourself saying, "I can't do that". Because of this, you live in fear of ever trying anything new.
You have many talents, but you are afraid to show your full potential. You find yourself going aimlessly through life and settling for less than you could be.
If any of the above statements sound true about you, then it is time for you to determine when you want to take control of your self and your life. You deserve better than to allow people to treat you poorly and you deserve to stand up for yourself.
When I was developing the new Comprehensive Wealth Building E-Course, I knew one of the modules had to deal with the bad experience people have with time management and self-regulation.
In the Course, I will share with you some of the causes of this big picture "time management problem," and then we'll go on "to solve it" so that you get what you really want, and have the life you dream about.
But, know that most people won't be able to "solve it" if they don't develop the trait of Self-Control.
Today, some important facts show that Self-Control causes Life Mastery and in fact you can make it all happen in real life… your real life!
A few areas to cover today, so let's start with… (coin flip)
The Schedule
You know…just doing what is on the schedule…should be easy.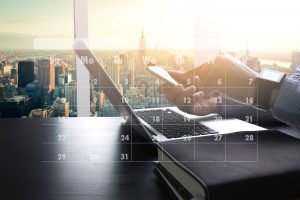 But, it never is, It's not real life and it typically doesn't work in the short term…and it never "works" for any extended period of time.
There are two broad categories of "reasons" why this is the case.
Most of the reasons are "outside of The Self". In other words, "they aren't your fault".
But there are a few things which do lie within The Self, and thus illuminate the absolute MYSTERY of why people can't control themselves. So let's look at what YOU CAN CONTROL and then examine how you can actually pull off what very few others…can do!
In the last 20 years, "self-regulation" has become one of THE things to study in Universities all around the world. Self-regulation is the study of what it takes to be in CONTROL of the SELF.
In other words:
If you don't want to be fat you should be able to choose to be skinny…but it doesn't quite work that way.
If you want to save for retirement you should just be able to do that…but it doesn't happen.
If you want to exercise because your LIFE depends on it, you'd think you'd have the motivation….but…no, you don't.
If you want to do anything to make your life better it would just seem simple enough to put it into your daily planner and do it…but that isn't the case, because the brain doesn't work the way the gurus tell you that it does.
Self-Regulation is:
"…those processes, internal and/or transactional, that enable an individual to guide his/her goal-directed activities over time and across changing circumstances (contexts). Regulation implies modulation of thought, affect, behavior, or attention via deliberate or automated use of specific mechanisms and supportive meta-skills." Karoly (1993)
Ah…there IS a definition…so why the HECK can't people do something so easily defined?!
We're learning more and more about what really works and what doesn't and, as always, my job in life is to give you the inner scoop as to which is which. (Preferably in plain English, not academic jargon, if that's… okeedokee with you.)
Self-control is the ability to make decisions about how and when we express our thoughts and feelings, and which of our impulses to act on.
Self-control is about driving your own brain as you would a car. This is what you ultimately want to have happen:
You think of where you want to go.
You head out in that direction.
Stuff happens along the way (like detours, road construction).
You take actions to either wait for the road to open (next year) or take a newly planned detour now.
See if you're getting there using the route.
Get there.
You did it relatively quickly and completely because of self-control. Sounds pretty darn easy…
And yet that's not how things go down in the real world.
Why Can't People Control Themselves?
Why do people find themselves completely unable to re-route their plans and get around roadblocks? Why can't they control or direct their frustrations toward changing their behaviors?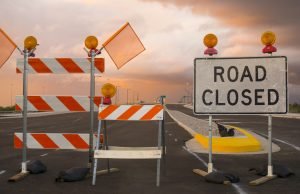 What stops them from getting to their destination, and instead…. get somewhere, which is right next to nowhere?
Self-control is an absolute CONDITION of success. So just HOW do you make it happen??!
Here is What Mastering Self-Control Gets You
An obvious one: By mastering self-control, you will improve your personal relationships.
In a minute, I'll show you a couple of tricks that will help you to keep your over-emotional responses in check and your relationships in a healthy balance of "give" and "take".
I'll walk you through how to cope with stress in your hectic life.
Play along with me for a minute:
Let's do a quick visualization that will help you to grasp the concept of self-discipline a lot better. (Another synonym for self-regulation in this set of articles, that we'll tease out the nuances later.)
Conditioned Reactions
Imagine that you are reading this article, relaxing in a cozy chair. You are totally relaxed, warm and comfortable. You are enjoying it…
Suddenly a phone rings.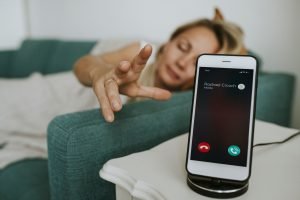 What do you do? Of course you answer it. Do you know why?
(I curse myself for not turning the ringer off and then listen to it ring four times before going to voicemail.)
Not because you are expecting some life-changing news or because you can't wait to see who's calling. You answer the phone due to your previous conditioning.
The ring of the phone is a signal, an irritant, which you have learned to obey. You do it without thinking or making any special decision. A phone rings – you react. You get up from your comfortable chair, put my article aside, and hurry to answer it.
You are acting exactly as if you are Pavlov's dog.
From a logical and pragmatic, non-conditioned point of view…If your kids aren't out playing, then what's the point?
You see how easy that external irritant has set you in motion. It has changed your previous mindset and course of action. After all, you were planning on reading in peace and quiet for some time. You were looking forward to it… Unfortunately, your life long conditioned reaction to this irritant has ruined your beautiful plans.
This is a simple every-day situation, but I want you to pay attention to one little detail that most of us so often forget. You didn't have to react in any way to the ringing phone.
You could have totally ignored it. Instead of getting up, you could have been relaxing and letting your body soak into that comfortable chair. All you had to do is to stick to you initial plan, read, rest, learn. All on purpose. All with intention.
Then you let someone else start driving your brain. You got right up out of the chair and said, "Hey, the phone is ringing. That means it's time for me to now stop being me and let some random person drive my brain."
Now imagine the same situation but a slightly different scenario. You are enjoying yourself, reading, learning, letting you mind and body rest. The phone rings. But instead of getting up, you ignore the phone, staying unemotional. In the back of your mind, you are aware of the signal that your phone is making, but you are not paying any attention to it. You refuse to follow your initial reflex.
You exert SELF-CONTROL.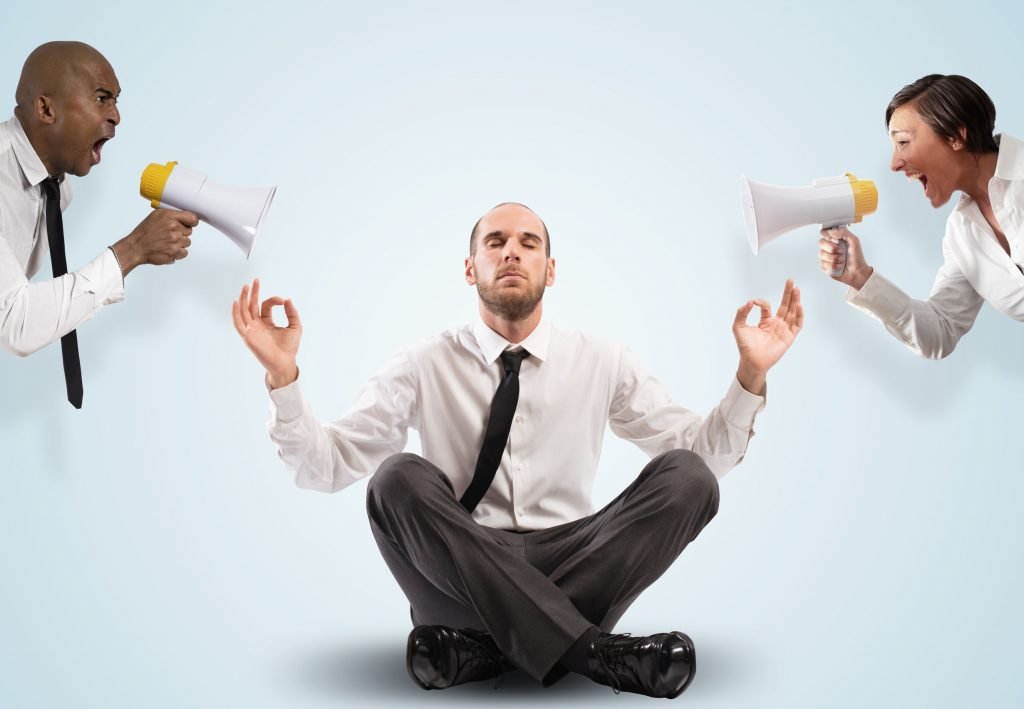 The phone doesn't have any control over your behavior and cannot move you an inch….but like 90-99% of all the behaviors you do, it's triggered – and you nonconsciously follow through.
Don't get me wrong! I'm not saying that you should never answer the phone again. (If your relative is in the hospital with a terminal illness or your kids are in school and you anticipate their call for some reason, go get the phone.)
But you need to condition yourself to hear a phone ring and think, "who would I want to talk to?"
Look at the caller ID.
Is that person on the other end?
Think about how it FEELS inside, right now as you think of ignoring the phone ringing…because…that…is the power of the nonconscious, nonthinking brain. It's the power of triggers.
It's the fundamental reason that people don't live the life they want 168/24/7.
It starts to make sense now, at least with the telephone, but what about everything else in life?
Here's what has to happen to not be like Pavlov's dog…
Use self-control intentionally, today, and you will start changing conditioned responses from the past 20, 30, 40, 50, 60 years.
There is nothing wrong with picking up the phone. But it shows how often we are hijacked into the habit of reacting in a certain way to the different stimuli coming from the outside. We are doing it without even giving it a back glance, without thinking.
If you want to control the situation, you can change that.
Staying calm when facing a problem has everything to do with the situation.
It's very hard at first to NOT answer the phone.
You feel weird. You feel GUILTY (!),
You feel like you might be missing something. You feel all kinds of negative emotions.
Remember when you were trying to ignore the phone, letting it simply ring all it wants. The same principle works for the 90+% of all stress-inducing situations.
It doesn't mean that you have to ignore the REAL problems.
STEP ONE: Emotionally Detach to Help Make Better Decisions
You'll have to deal with any REAL problem that needs a reaction/response NOW, that comes your way. BUT, you have to learn to do it when you are emotionally unattached and your mind is as clear and calm as possible. When you act under stress, your mind is anxious, your nervous system is strained, you can't possibly make the right decision.
I realize that it sounds all too easy, but you know how hard it can be to keep your mind at ease, especially when you are unprepared and caught "off-guard". In these situations I suggest you delay your reaction before acting in a stressful situation.
I gave a presentation in Milwaukee awhile back.
The night before, I did a sound check and an "everything check", as I have learned to obsessively do the day before I give a keynote.
Because humans tend to make …errors…lots of them…
In fact, I can promise you that other people will screw up your day predictably because people are REACTION JUNKIES. They are addicts. They do what they think they need to do to feel good IN THE MOMENT.
I'm introduced to the audience (as always from microphone number two, which is always used only for the introduction then either turned off or turned away for the rest of the event.)
A nice round of applause and I launch with tempered enthusiasm into one of my favorite stories. This time my Bill Clinton story because it's a body language themed presentation.
I am about 45 seconds into the presentation when a man (with two hearing aids, golf hat, and a cane sitting at the back of the room) whispers something into the ear of the event coordinator.
The event coordinator now believes that, like the elderly man who could have sat in row one or by a speaker…there isn't enough volume. (The volume is as perfect as it is going to get for the facility. We sound-checked it 11 hours before. It was a solid "B" for "not bad.")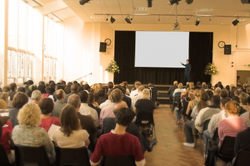 The event coordinator instructs someone to "go turn the sound up," which I see but don't actually hear as I'm talking from the stage in front of 300 people who WERE HAPPY.
20 seconds later the volume of my voice is so loud I can't speak because that voice is distorted.
I look at the coordinator, with the "hey go turn it down" look which is necessary to do visually…because I don't want to talk.
I adjust the microphone. I pull it down and clip it near the bottom of the coat.
I am 100%……………………screwed.
Dang.
This is a deadly situation for a speaker. No matter what happens now, the speaker loses.
I try and delay by not telling the story which sets up the presentation.
I speak very softly and launch into a "something like this happened before in Vegas at Bally's" which I whisper through.
Approximately 9 MINUTES later my voice is back to a normal level of volume again.
Praise God.
I've lost an audience, but I can hear myself think.
Stuff like this used to make me feel:
Angry
Frustrated
Depressed
Anguished
Not anymore.
Now it brings on the feeling of disappointment.
Lots of change in conditioning over the years.
Self-Regulation.
9 minutes is a loooooooooooooooong time to go without clear sound when you have 300 people in an audience. People get edgy at 20 seconds, irritable at one minute and angry at two. Nine minutes is when it's time to kill the speaker. (Lesson 66 in speaking: It's always your fault…so do sound checks the night before.)
I'd tell you what happens next, but it doesn't matter. (Do remind me because IT makes for a great story, too!)
The point is that you have to have self-control when disaster strikes.
10 years ago, I would have been bent out of shape.
On this day, there was no bend.
Now, YOU, how are YOU going to handle THAT NINE MINUTES when someone screws up your life for the day and you simply showed up at the wrong time?! What are the strategies for mastering self-regulation?
Here are the Strategies to Use:
Strategy: Delay Reaction
Begin by finding a way to delay your immediate reaction.
When you accomplish this, you are breaking a habit-forming cycle.
I'm sure that you have heard a simple piece of advice to count until ten when you need to calm down. Delay for regulation, is based on the same principles and is quite useful on one condition.
We were watching an episode of Penn and Teller's Bullsh*t about anger management. This episode was an exposé of how most anger management programs and strategies are, well, bullsh*t.
Before the exposé, I asked my son what a good strategy for anger management might be?
My son, said, "Count to 10."
And he was so right on target.
You should count
v e r y     s l o w l y.
You should be practically procrastinating your reaction which is tightly connected with muscle tension. Counting until ten will take your mind out of an explosive situation, while you back off.
By the way, I did take anger management, and I did find it to be a net positive over the last decade.
The Next Step of THIS Strategy is to Control Your Breathing
Slow your breathing down to stay in control.
Step Three is to Create a "Safe Place"
Another important condition for every one of us to feel in control is to feel secure. "Safe Place" is an old expression we used in hypnosis and it still holds value today.
You need to feel protected and safe; only then you are able to deal with the problem efficiently. But where to find that security in our stressful, hectic lives?
You need to know that there is no crisis if you don't answer the phone.
In the last months of the Second World War, one journalist asked Truman why he was taking all the difficulties and tensions of his Presidential duties easier than all of his predecessors.
How is it possible that he stayed so young and energetic during such hard times?
Truman's secret was simple in its geniality. He explained that he had created a peaceful place in his imagination, where he would retire every time he needed to relax and regain strength. It was a place, where he could get away from all the worries and problems!
Every one of us needs that kind of "place" and it isn't always possible to find it in real life. You can't just storm out of the room in the middle of workday. You can't always find time for a vacation. But you can always afford to take ten, fifteen minutes off and find that shelter, that change of scenery in your imagination. It's like a depth of an ocean that stays unmoved and undisturbed even by the strongest storms.
Scientists have proven that specific images (especially if they have a symbolic meaning to YOU) and not words have a greater influence on our nervous system.
Think about it…
What are the primary causes of stress? And what can you do to NOT be triggered in the first place?
Trigger Avoidance:
The Primary Cause of Stress
Remember that worries, anger and anxiety are almost always a cause of overreaction to alarm "signals".
So put this sequence together in your life…
First, begin to ignore a phone ringing. By doing so, you are creating a constant working internal tranquilizer. You create a psychological barrier between an irritant and yourself.
By practicing to delay your habitual response, you are protecting yourself from overreaction and reducing your conditioned reflexes.
In reality, most of our emotional problems come from inability to be comfortable in a situation as it is.
The one thing in life, which you can successfully change and control, is yourself. So react emotionally only to a problem that exists here and now, leaving everything else out. Concentrate on one simple thing at a time. That will help you to solve your problem a lot easier, step-by-step.
Learn to calm down and take the edge off.
See Yourself ONLY as IN CONTROL
Stop fighting "wind mills".
Visualize situations from the past when you've lost control and overreacted. Only now picture yourself staying calm and acting with dignity. You are repairing the past!
Irritated or angry people tend to jump to lousy conclusions, blaming everything and everyone and exaggerating the worst of the situation. Slow down and think carefully about what you want to say. You may offend someone and regret it two seconds later.
For two people to communicate clearly, there needs to be a talker and a listener. However, in an argument there are two talkers and no listeners! Thus, to resolve an argument and to avoid expanding an argument, listen to your partner.
Even if the other person is wrong, don't let your emotions take control over you. No one is perfect. Accept that!
People will never act the way you expect them to.
You can't change that, but you can change your response.
And I promise you that if you'll learn to stay calm even in the most stressful situation, your personal relationships will change for the better, you'll be respected and appreciated.
Don't answer the damn phone and you make life just a little better…
---
Attend an online e-course with Kevin Hogan!
Learn about Kevin Hogan's Comprehensive Wealth Accumulation E-Course
Details:
About the Wealth Accumulation E-course
Apply Now: