I was irritated.
I was shown a video by a guru who was messing with real people with lousy advice. And I was told that it wasn't just her.
For numerous reasons, all bad, a number of gurus want you to believe that willpower, self discipline and self regulation are not only NOT helpful, but they can't be learned and don't connect with success in life.
WOW!
That's really interesting because these things all are fairly difficult to do compared with other mental/emotional skills, yet all can be learned, applied and implemented to get just those results.
They aren't just wrong, they're evangelists for failure, bad behavior, criminal activity and on and on.
For the most part childhood behavior and experience map over into the future. There is no 1:1 correlation but there IS a lot that kids and adults have in common. And the absolute necessity of self regulation is one them. Child X typically moves in the direction of Adult X. Child Y typically grows into Adult Y.
Thus one must learn to take control of their own life, independent of the hive.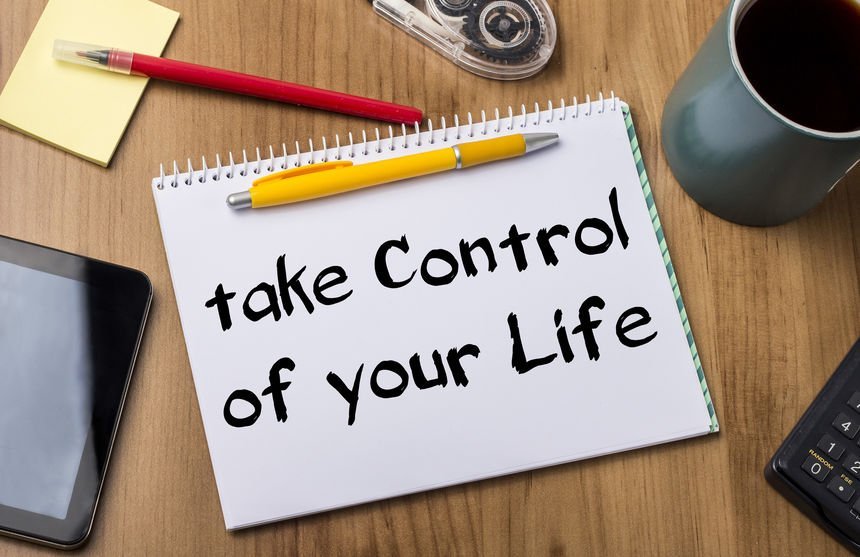 Look…
Lack of self control leads to negative aggression
Self regulation means that you don't yell at someone if they aren't wearing a mask (for CV).  There is no upside. The self regulated human recognizes this and carries on. The person destined for failure doesn't get it and they post it on Facebook or get into a fight with a perfect stranger.
Self regulation means that you don't yell at stupid people for being stupid. It means you set your outcomes and then hit tough times in route to those outcomes and you pick yourself up and carry on while you complain to your SELF.
Self regulation is all about CONTROLLING your OWN behavior.
And this is what predicts your VALUE to other people.
It's simple. People with no or low self regulation don't have friends. They can't get a job because they can't move forward of their own volition.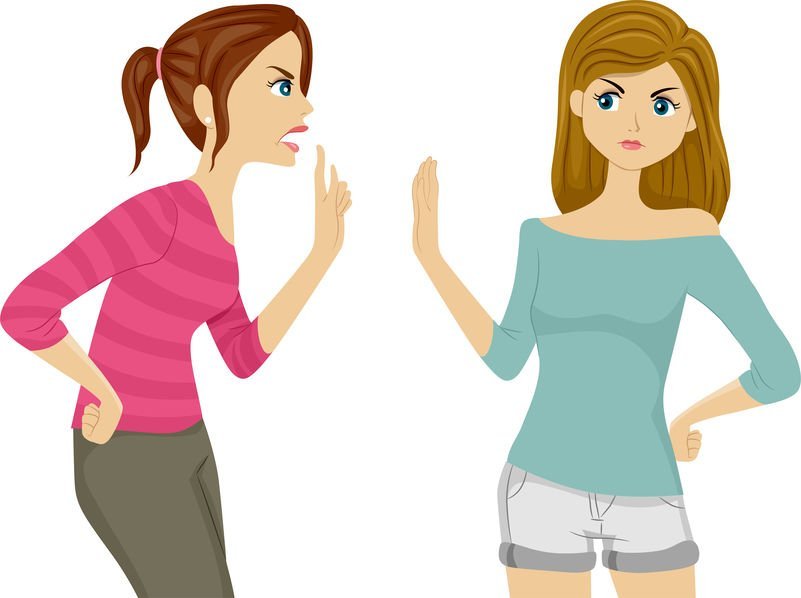 Typically it's pretty easy to see who has self CONTROL and who does not.
And yes, self control can differ among contexts and environments, but generally when a person can control themselves in one environment or situation, they can map that control over to another.
And best of all. SELF REGULATION is LEARNED. It is NOT innate. It is a Self CONTROL is a SKILL that can be learned fairly quickly and with practice (self discipline) it can become part of who you are.
The longitudinal studies on self regulation are finally starting to come to fruition. We now know what matters and what doesn't. Just a decade ago, we only predicted the importance of self regulation. Now we KNOW it.
Typically you can project income, relationship choice success and pretty much everything if you can watch a person and  see how they self regulate.
Generally self regulation is not a complete circle of perfection. Someone who is very successful can easily be overweight. In fact that isn't all that uncommon. But generally self regulation predicts success or failure in the majority of life aspects.
Low self regulation means you're going to lash out and be uncontrolled with people in social media and in face to face communication.
This person will complain about their circumstances and talk about how unfair things are.
Humans must learn to OBEY ThemSELVES.
The human sets the outcomes, fixes the rules and follows them as they continue until results are achieved.
Most of this comes from mediocre parenting or early challenges that were never overcome. Parents who think their kids should behave well vs. those parents that CAUSE their children to behave well by teaching them skills of self discipline…well these parents lose until they teach their kids self control.
What happens when kids haven't learned self-restraint when they are in Primary School?
One well done study finds that deficits in executive function — a measure of cognitive skills that allow a person to achieve goals by controlling their behavior — predicts later aggressive behavior. The study, published in open-access journal Frontiers in Behavioral Neuroscience, shows that primary school children with lower executive function were more likely to show physical, relational and reactive aggression in later years, but not proactive aggression. The increased aggression — which was observed in both boys and girls — may be partly due to an increased tendency for anger in these children. The findings suggest that helping children to increase their executive function could reduce their aggression.
Executive function includes skills for adapting to complex situations and planning, including exerting self-control in challenging situations. Previous studies have shown that antisocial behavior is related to lower executive function, and it is unsurprising that improving executive function could help to reduce aggression.
In this study, researchers at the University of Potsdam in Germany investigated the relationship between childhood executive function and different types of aggression, to see if deficits in executive function could predict aggressive behavior in later years.
The research team assessed German primary school children aged between 6 and 11 years old at three time points: the start of the study, around 1 year later and around 3 years later. The children completed behavioral tasks to reveal different aspects of their executive function, including memory, planning abilities and self-restraint.
The researchers also asked the children's teachers to record their tendency for different types of aggression. These included physical aggression, relational aggression (where a child might socially exclude someone or threaten to end a friendship), reactive aggression (where a child reacts aggressively to provocation) and proactive aggression (where a child is aggressive in "cold blood" without being provoked). Finally, the children's parents completed a survey detailing how easily the children tended to get angry.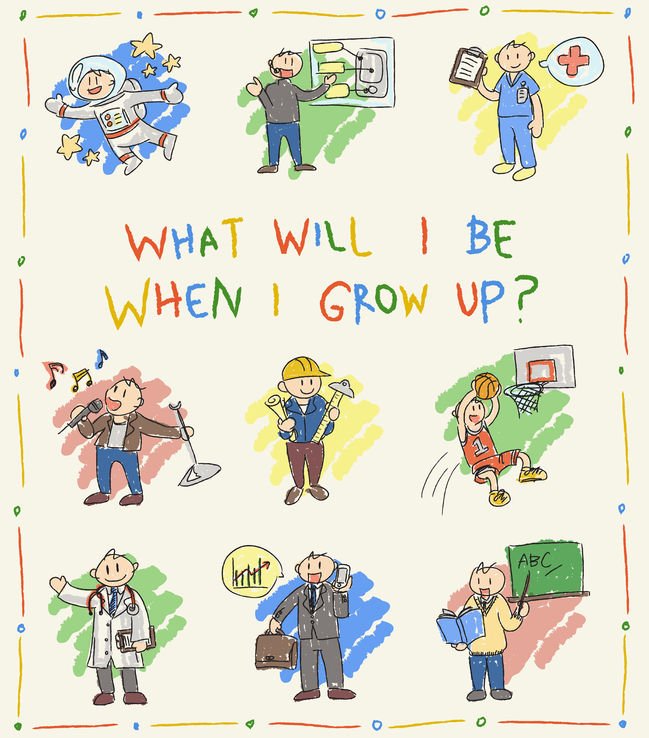 "We found that deficits in executive function affected later physical and relational aggression," said Helena Rohlf, the lead author on the study. "The more deficits children showed at the start of the study, the higher their aggression one and three years later."
Rohlf and her colleagues also found that an increased tendency for anger in children with reduced executive function may partly explain their increased aggression in later years.
Furthermore, deficits in executive function were related to increased reactive aggression over time, but not proactive aggression. "This ties in with the idea of proactive aggression as 'cold-blooded', planned aggression," says Rohlf. "Executive function allows children to behave in a planned and deliberate fashion, which is characteristic of proactive aggression."
The research team also found that executive function had similar effects on aggression in girls and boys. "We found that although aggressive behavior was more common among boys, the links between executive function, anger, and aggression seem to be similar for girls and boys," said Rohlf.
[Helena L. Rohlf, Anna K. Holl, Fabian Kirsch, Barbara Krahé, Birgit Elsner. Longitudinal Links between Executive Function, Anger, and Aggression in Middle Childhood. Frontiers in Behavioral Neuroscience]
OK so not knowing how to be self regulated is pretty bad.
How does learning the skills related to self control and self regulation lead to success?
The Link between Self Regulation and Success
Dealing with adversity throughout a lifetime is a reality that some seem to be managing better than others.
Where some give-up or crumble at the sight of a difficulty, others have levels of resilience that allow them to preserver and to stay calm under pressure. This often gives them the cutting edge to draw onto their resources and to readjust as needed while a less resilient person may become emotional, panic and lose control. What makes the difference?
First of all, resilience is an acquired skill rather than a fixed character trait. This means that it can be learned and involves working on behaviors, thoughts and actions. This may be easier said than done, especially when it comes to young people that are at high-risk of social exclusion. How can resilience be acquired effectively?
In a recent study entitled "Relationship between Resilience and Self-regulation: A Study of Spanish Youth at Risk of Social Exclusion" published in Frontiers in Psychology, Professor Raquel Artuch-Garde from the Universidad Internacional de La Rioja (UNIR) in Spain et.al. analysed whether self-regulation would be a good predictor of resilience. They looked at 365 Spanish students aged 15-21 years, who are marked by academic failure, and who, without the necessary qualifications, find access to the job market later on very much restricted.
"We wondered whether these students would survive better in the system if they were prepared to overcome adversity. The research shows the relationship between two essential non-cognitive skills: resilience and self-regulation that are equally or even more important than cognitive aspects in the educational process of students at risk of social exclusion." says Professor Artuch-Garde.
In fact, the relationship was significant as learning from mistakes was a major predictor of resilience, in particular coping and confidence, tenacity and adaptation as well as tolerance to negative situations. The study shows that helping these young people to bounce-back from adversities by acquiring self-regulation skills such as setting goals and adjusting their path after a misstep, equips them better to do well in school and in life.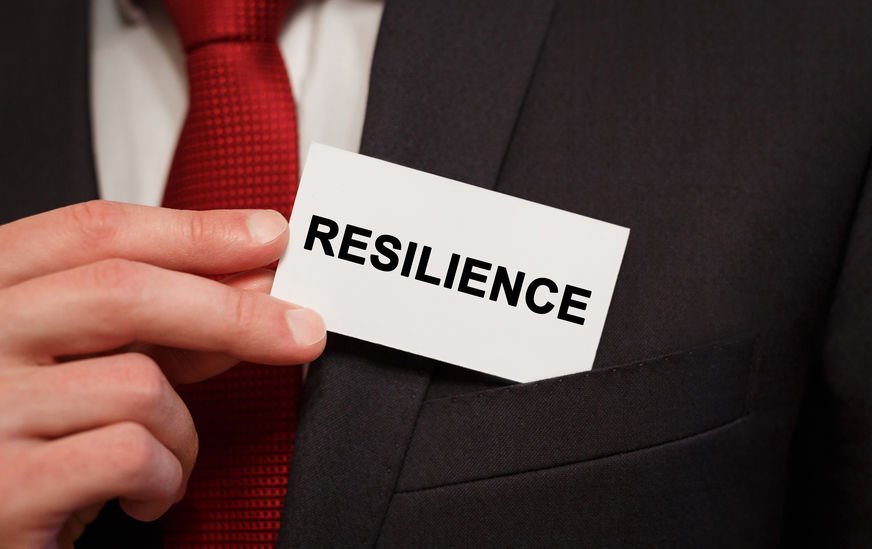 The results according to Professor Artuch-Garde illustrate "the importance of working on students' strengths that go beyond the academic or technical areas and which help them to cope positively with the adverse situations that they encounter in their lives."
She further concludes "By working on self-regulation skill of students at risk, we encourage their resilient capacity to build an optimistic life plan and to persevee, which in turn reduces drop-out rates that lead to social exclusion."
Just how difficult is Self Regulation to Learn?
Adding a daily 20 to 30 minute self-regulation intervention to a kindergarten readiness program significantly boosted children's self-regulation and early academic skills, an Oregon State University researcher has found.
Self-regulation skills — the skills that help children pay attention, follow directions, stay on task and persist through difficulty — are critical to a child's success in kindergarten and beyond. The intervention, co-developed and tested by OSU's Megan McClelland, a nationally-recognized expert in child development, uses music and games to help preschoolers learn and practice self-regulation skills.
The intervention was added to a three-week summer school readiness program at a large school district on the East Coast for children entering kindergarten that had no prior preschool experience. The school district asked McClelland and her colleagues to evaluate their use of the intervention. It was the first opportunity for researchers to evaluate the program's effectiveness in a "real-world" setting, where teachers, rather than researchers, led the students through self-regulation games.
The researchers found that use of these games daily for three weeks improved the children's self-regulation skills. They also found that the children's broader school readiness skills, including early math and literacy skills, improved as a result of the intervention and the children saw greater-than-expected growth in the months following the program.
How Do These Skills Taught to Kindergarteners map over to You and Me?
Staying in control of your Self is critical. As a rule there are few things in business that should push a person's buttons to lose control and look like an idiot in front of a group of people.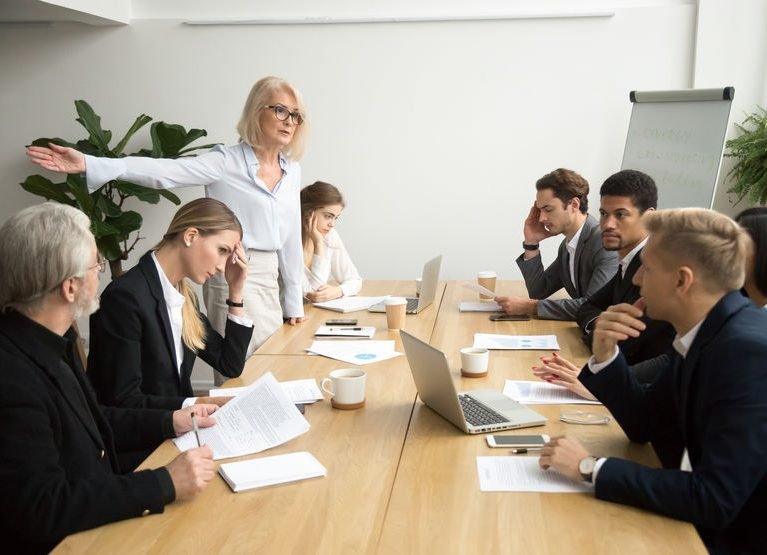 Go back to how teachers were trained to lead the children through the intervention, which uses movement and music-based games that increase in complexity over time and encourage the practice of self-regulation skills. The games require few materials and the children can help make the props as part of their lessons.
One game is "Red Light, Purple Light," which is similar to "Red Light, Green Light." The instructor acts as a stoplight and holds up construction-paper circles to represent stop and go. Children follow color cues, such as purple is stop and orange is go, and then switch to the opposite, where purple is go and orange is stop.
Other games include "Freeze," where the children are encouraged to do the opposite of the teacher's instructions; and "Sleeping," where the children pretend to sleep and then wake up as something different and must remain in that character.
Additional rules are added later to increase the complexity of the game. The game requires children to listen and remember instructions, pay attention to the adult leading the game and resist natural inclinations to stop or go.
"The findings from this evaluation support our previous randomized controlled studies of this program, which is a promising sign that the intervention will also be effective in practical applications," McClelland said. "If we can make the program more accessible to schools and teachers, and still ensure quality, it becomes more feasible to share it more widely."
[Robert J. Duncan, Sara A. Schmitt, Maura Burke, Megan M. McClelland. Combining a kindergarten readiness summer program with a self-regulation intervention improves school readiness. Early Childhood Research Quarterly, 2018]
Attention is the FIRST SKILL everyone must get right.
Children with attention problems in early childhood were 40 percent less likely to graduate from high school, says a new study from Duke University that examines how early childhood characteristics affect academic performance.
"There's not a lot out there about how early attention problems affect academic outcomes over such a long time frame," said David Rabiner, an associate dean of Duke's Trinity College of Arts & Sciences and a faculty fellow of the Duke Center for Child and Family Policy. "This study is one of the first to focus on how attention problems as early as first grade relate to such an important educational outcome as high school graduation."
The study, published in School Psychology Review, included 386 kindergarteners from schools in the Fast Track Project, a multi-site clinical trial in the U.S. that in 1991 began tracking how children developed across their lives.
With this study, researchers examined early academic, attention and socioemotional skills and how each contributed to academic success into young adulthood.
They found early attention skills were the most consistent predictor of academic success, but that likability also had a modest effect on academic performance.
By fifth grade, children with early attention difficulties had lower grades and reading achievement scores than their peers. As fifth-graders, children with early attention problems experienced average reading scores at least 3 percent lower than their contemporaries' and grades at least 8 percent lower than those of their peers. This was after controlling for IQ, socioeconomic status and academic skills at school entry.
Although these may not seem like large effects, the impact of early attention problems continued to reverberat
[David L. Rabiner, Jennifer Godwin, and Kenneth A. Dodge. Predicting Academic Achievement and Attainment: The Contribution of Early Academic Skills, Attention Difficulties, and Social Competence. School Psychology Review]
Attention is sitting down, being still, finding out why they believe what they believe, being able to replicate their point of view for someone else including the why.
In other words the adult learns to RULE their MIND.
Now Talk About You
Do you ever feel like you're not completely in control…or worse… out of control? You…your life…people around you….
On the flip side, a challenging question….are you actually open to taking control and ownership of your own life if you could?
By being in charge of your own life, it can be a bit unnerving, but ultimately it will cause you to feel you have a greater sense of power and a lot more control over how your life will unfold.
There's nothing wrong with letting people drive your bus (your brain) once in a while, but you don't want to get into the habit of handing the controls over 24/7.
Today, some important facts show that Self-Control causes Life Mastery and in fact you can make it all happen in real life… your real life!
A few areas to cover today, so let's start with… (coin flip)
The Schedule
You know…just doing what is on the schedule…should be simple. Do until done.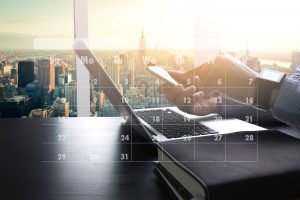 In the last 30 years, "self-regulation" has become one of THE things to study in Universities all around the world. Self-regulation is the study of what it takes to be in CONTROL of the SELF.
In other words:
If you don't want to be fat you should be able to choose to be skinny…but it doesn't quite work that way.
If you want to save for retirement you should just be able to do that…but it doesn't happen.
If you want to exercise because your LIFE depends on it, you'd think you'd have the motivation….but…no, you don't.
If you want to do anything to make your life better it would just seem simple enough to put it into your daily planner and do it…but that isn't the case, because the brain doesn't work the way the gurus tell you that it does.
Why?
Because no one bothered to teach and train their kids or their employees or contractors to be self disciplined and in control of their behaviors.
Self-Regulation is:
"…those processes, internal and/or transactional, that enable an individual to guide his/her goal-directed activities over time and across changing circumstances (contexts). Regulation implies modulation of thought, affect, behavior, or attention via deliberate or automated use of specific mechanisms and supportive meta-skills." Karoly (1993)
Ah…there IS a definition…so why the HECK can't people do something so easily defined?!
We're learning more and more about what really works and what doesn't and, as always, my job in life is to give you the inner scoop as to which is which. (Preferably in plain English, not academic jargon, if that's… okeedokee with you.)
Self-control is the ability to make decisions about how and when we express our thoughts and feelings, and which of our impulses to act on.
Self-control is about driving your own brain as you would a car. This is what you ultimately want to have happen:
You think of where you want to go.
You head out in that direction.
Stuff happens along the way (like detours, road construction).
You take actions to either wait for the road to open (next year) or take a newly planned detour now.
See if you're getting there using the route.
Get there.
You did it relatively quickly and completely because of self-control. Sounds pretty darn easy…
And yet that's not how things go down in the real world.
Why Can't People Control Themselves?
Why do people find themselves completely unable to re-route their plans and get around roadblocks? Why can't they control or direct their frustrations toward changing their behaviors?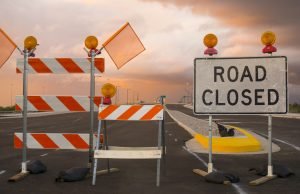 What stops them from getting to their destination, and instead…. get somewhere, which is right next to nowhere?
Self-control is an absolute CONDITION of success. So just HOW do you make it happen??!
Here is What Mastering Self-Control Gets You
An obvious one: By mastering self-control, you will improve your personal relationships.
In a minute, I'll show you a couple of tricks that will help you to keep your over-emotional responses in check and your relationships in a healthy balance of "give" and "take".
I'll walk you through how to cope with stress in your hectic life.
Play along with me for a minute:
Let's do a quick visualization that will help you to grasp the concept of self-discipline a lot better. (Another synonym for self-regulation in this set of articles, that we'll tease out the nuances later.)
Conditioned Reactions
Imagine that you are reading this article, relaxing in a cozy chair. You are totally relaxed, warm and comfortable. You are enjoying it…
Suddenly a phone rings.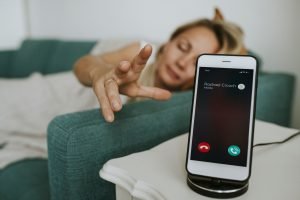 What do you do? Of course you answer it. Do you know why?
(I curse myself for not turning the ringer off and then listen to it ring four times before going to voicemail.)
Not because you are expecting some life-changing news or because you can't wait to see who's calling. You answer the phone due to your previous conditioning.
The ring of the phone is a signal, an irritant, which you have learned to obey. You do it without thinking or making any special decision. A phone rings – you react. You get up from your comfortable chair, put my article aside, and hurry to answer it.
You are acting exactly as if you are Pavlov's dog.
From a logical and pragmatic, non-conditioned point of view…If your kids aren't out playing, then what's the point?
You see how easy that external irritant has set you in motion. It has changed your previous mindset and course of action. After all, you were planning on reading in peace and quiet for some time. You were looking forward to it… Unfortunately, your life long conditioned reaction to this irritant has ruined your beautiful plans.
This is a simple every-day situation, but I want you to pay attention to one little detail that most of us so often forget. You didn't have to react in any way to the ringing phone.
You could have totally ignored it. Instead of getting up, you could have been relaxing and letting your body soak into that comfortable chair. All you had to do is to stick to you initial plan, read, rest, learn. All on purpose. All with intention.
Then you let someone else start driving your brain. You got right up out of the chair and said, "Hey, the phone is ringing. That means it's time for me to now stop being me and let some random person drive my brain."
Now imagine the same situation but a slightly different scenario. You are enjoying yourself, reading, learning, letting you mind and body rest. The phone rings. But instead of getting up, you ignore the phone, staying unemotional. In the back of your mind, you are aware of the signal that your phone is making, but you are not paying any attention to it. You refuse to follow your initial reflex.
You exert SELF-CONTROL.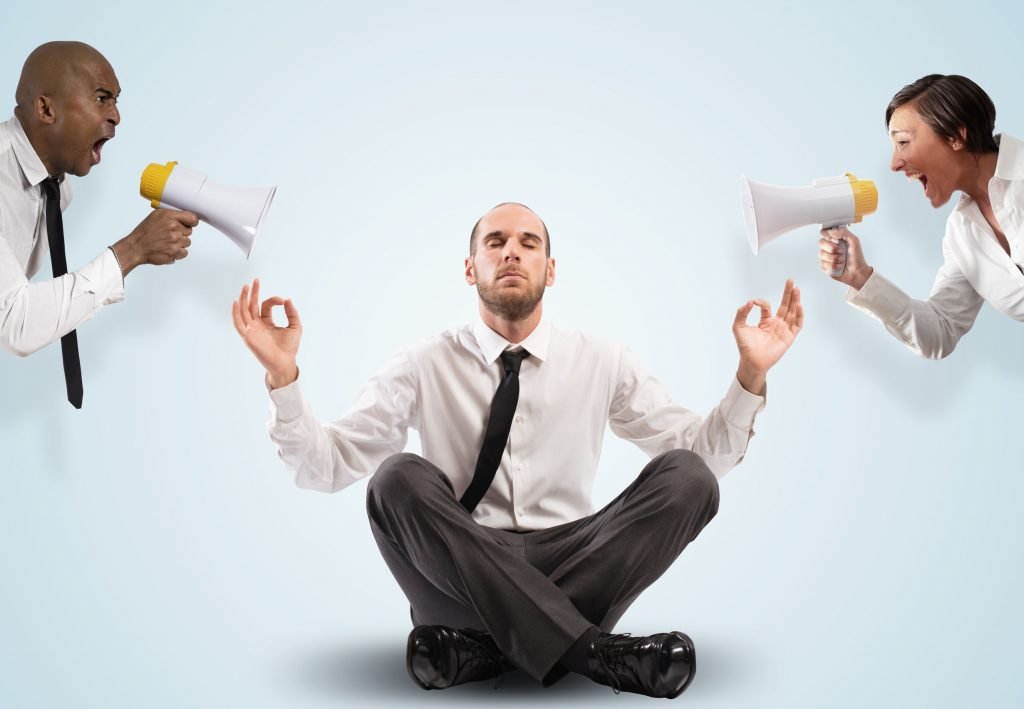 The phone doesn't have any control over your behavior and cannot move you an inch….but like 90-99% of all the behaviors you do, it's triggered – and you nonconsciously follow through.
Don't get me wrong! I'm not saying that you should never answer the phone again. (If your relative is in the hospital with a terminal illness or your kids are in school and you anticipate their call for some reason, go get the phone.)
But you need to condition yourself to hear a phone ring and think, "who would I want to talk to?"
Look at the caller ID.
Is that person on the other end?
Think about how it FEELS inside, right now as you think of ignoring the phone ringing…because…that…is the power of the nonconscious, nonthinking brain. It's the power of triggers.
It's the fundamental reason that people don't live the life they want 168/24/7.
It starts to make sense now, at least with the telephone, but what about everything else in life?
Here's what has to happen to not be like Pavlov's dog…
Use self-control intentionally, today, and you will start changing conditioned responses from the past 20, 30, 40, 50, 60 years. These skills give you your sense of purpose.
There is nothing wrong with picking up the phone. But it shows how often we are hijacked into the habit of reacting in a certain way to the different stimuli coming from the outside. We are doing it without even giving it a back glance, without thinking.
If you want to control the situation, you can change that.
Staying calm when facing a problem has everything to do with the situation.
It's very hard at first to NOT answer the phone.
You feel weird. You feel GUILTY (!),
You feel like you might be missing something. You feel all kinds of negative emotions.
Remember when you were trying to ignore the phone, letting it simply ring all it wants. The same principle works for the 90+% of all stress-inducing situations.
It doesn't mean that you have to ignore the REAL problems.
STEP ONE: Emotionally Detach to Help Make Better Decisions
You'll have to deal with any REAL problem that needs a reaction/response NOW, that comes your way. BUT, you have to learn to do it when you are emotionally unattached and your mind is as clear and calm as possible. When you act under stress, your mind is anxious, your nervous system is strained, you can't possibly make the right decision.
I realize that it sounds all too easy, but you know how hard it can be to keep your mind at ease, especially when you are unprepared and caught "off-guard". In these situations I suggest you delay your reaction before acting in a stressful situation.
I gave a presentation in Milwaukee to promote The Science of Influence. Maybe it was 2005.
The night before, I did a sound check and an "everything check", as I have learned to obsessively do the day before I give a keynote.
Because humans tend to make …errors…lots of them…
In fact, I can promise you that other people will screw up your day predictably because people are REACTION JUNKIES. They are addicts. They do what they think they need to do to feel good IN THE MOMENT.
I'm introduced to the audience (as always from microphone number two, which is always used only for the introduction then either turned off or turned away for the rest of the event.)
A nice round of applause and I launch with tempered enthusiasm into one of my favorite stories. This time my Bill Clinton story because it's a body language themed presentation.
I am about 45 seconds into the presentation when a man (with two hearing aids, golf hat, and a cane sitting at the back of the room) whispers something into the ear of the event coordinator.
The event coordinator now believes that, like the elderly man who could have sat in row one or by a speaker…there isn't enough volume. (The volume is as perfect as it is going to get for the facility. We sound-checked it 11 hours before. It was a solid "B" for "not bad.")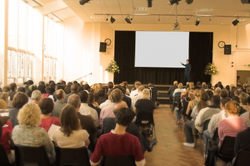 The event coordinator instructs someone to "go turn the sound up," which I see but don't actually hear as I'm talking from the stage in front of 300 people who WERE HAPPY.
20 seconds later the volume of my voice is so loud I can't speak because that voice is distorted.
I look at the coordinator, with the "hey go turn it down" look which is necessary to do visually…because I don't want to talk.
I adjust the microphone. I pull it down and clip it near the bottom of the coat.
I am 100%……………………screwed.
Dang.
This is a deadly situation for a speaker. No matter what happens now, the speaker loses.
I try and delay by not telling the story which sets up the presentation.
I speak very softly and launch into a "something like this happened before in Vegas at Bally's" which I whisper through.
Approximately 9 MINUTES later my voice is back to a normal level of volume again.
Praise God.
I've lost an audience, but I can hear myself think.
Stuff like this used to make me feel:
Angry
Frustrated
Depressed
Anguished
Not anymore.
Now it brings on the feeling of disappointment.
Lots of change in conditioning over the years.
Self-Regulation.
9 minutes is a loooooooooooooooong time to go without clear sound when you have 300 people in an audience and a poor cameraman in the back. People get edgy at 20 seconds, irritable at one minute and angry at two. Nine minutes is when it's time to kill the speaker. (Lesson 66 in speaking: It's always your fault…so do sound checks the night before.)
I'd tell you what happens next, but it doesn't matter. (Do remind me because IT makes for a great story, too!)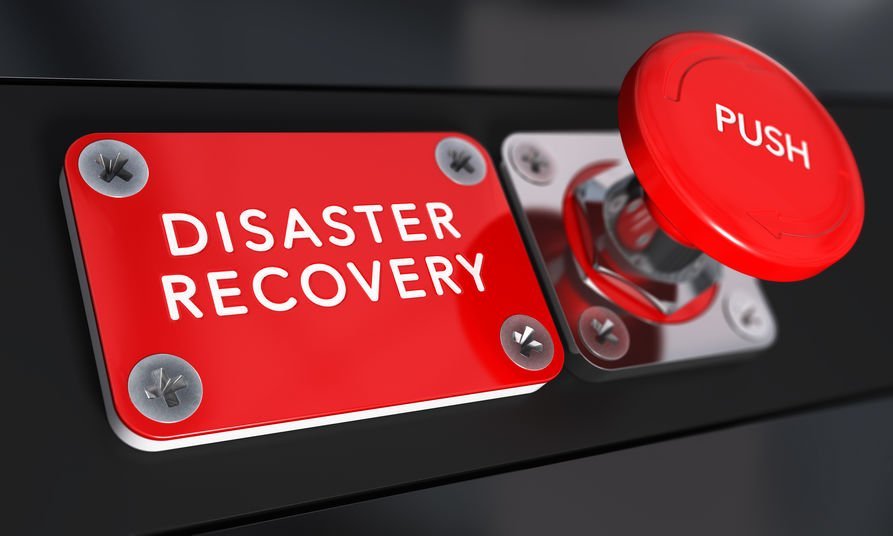 The point is that you have to have self-control when disaster strikes.
10 years ago, I would have been bent out of shape.
On this day, there was no bend.
Now, YOU, how are YOU going to handle THAT NINE MINUTES when someone screws up your life for the day and you simply showed up at the wrong time?! What are the strategies for mastering self-regulation?
Here are the Strategies to Use:
Strategy: Delay Reaction
Begin by finding a way to delay your immediate reaction.
When you accomplish this, you are breaking a habit-forming cycle.
I'm sure that you have heard a simple piece of advice to count until ten when you need to calm down. Delay for regulation, is based on the same principles and is quite useful on one condition.
Weeks after the Milwaukee incident, my son and I were watching an episode of Penn and Teller's Bullsh*t about anger management. This episode was an exposé of how most anger management programs and strategies are, well, bullsh*t.
Before the exposé, I asked my son what a good strategy for anger management might be?
My son, said, "Count to 10."
And he was so right on target.
You should count
v e r y     s l o w l y.
You should be practically procrastinating your reaction which is tightly connected with muscle tension. Counting until ten will take your mind out of an explosive situation, while you back off.
By the way, I did take anger management, and I did find it to be a net positive over the last decade.
The Next Step of THIS Strategy is to Control Your Breathing
Slow your breathing down to stay in control.
Step Three is to Create a "Safe Place"
The safe place is variable from person to person. I always liked fantasy settings.
Another important condition for every one of us to feel in control is to feel secure. "Safe Place" is an old expression we used in hypnosis and it still holds value today.
You need to feel protected and safe; only then you are able to deal with the problem efficiently. But where to find that security in our stressful, hectic lives?
You need to know that there is no crisis if you don't answer the phone.  I like the ocean, I like a beautiful girl. I like a sense of freedom. That's my safe place. But that's only me.
In the last months of the Second World War, one journalist asked Truman why he was taking all the difficulties and tensions of his Presidential duties easier than all of his predecessors.
How is it possible that he stayed so young and energetic during such hard times?
Truman's secret was simple in its geniality. He explained that he had created a peaceful place in his imagination, where he would retire every time he needed to relax and regain strength. It was a place, where he could get away from all the worries and problems!
Every one of us needs that kind of "place" and it isn't always possible to find it in real life. You can't just storm out of the room in the middle of workday. You can't always find time for a vacation. But you can always afford to take ten, fifteen minutes off and find that shelter, that change of scenery in your imagination. It's like a depth of an ocean that stays unmoved and undisturbed even by the strongest storms.
Scientists have proven that specific images (especially if they have a symbolic meaning to YOU) and not words have a greater influence on our nervous system.
Think about it…
What are the primary causes of stress? And what can you do to NOT be triggered in the first place?
Trigger Avoidance:
The Primary Cause of Stress
Remember that worries, anger and anxiety are almost always a cause of overreaction to alarm "signals".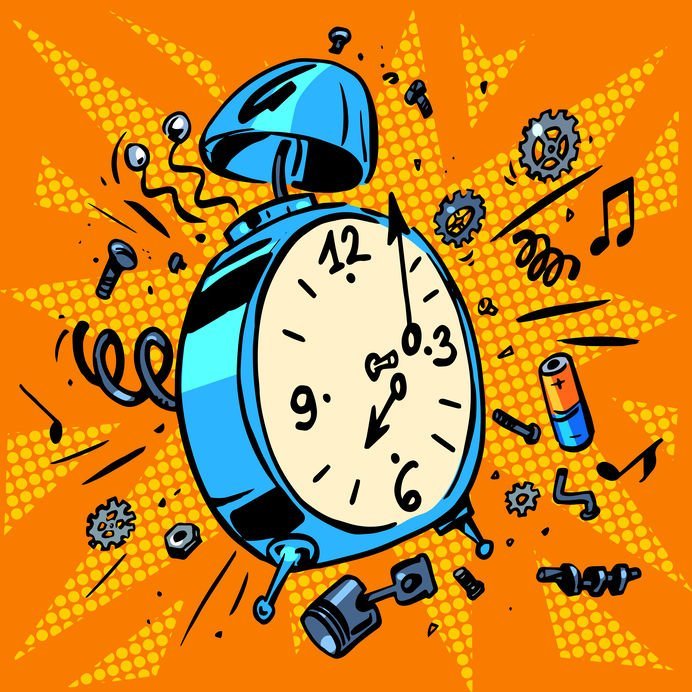 So put this sequence together in your life…
First, begin to ignore a phone ringing. By doing so, you are creating a constant working internal tranquilizer. You create a psychological barrier between an irritant and yourself.
By practicing to delay your habitual response, you are protecting yourself from overreaction and reducing your conditioned reflexes.
In reality, most of our emotional problems come from inability to be comfortable in a situation as it is.
The one thing in life, which you can successfully change and control, is yourself. So react emotionally only to a problem that exists here and now, leaving everything else out. Concentrate on one simple thing at a time. That will help you to solve your problem a lot easier, step-by-step.
Learn to calm down and take the edge off.
See Yourself ONLY as IN CONTROL
Stop fighting "wind mills".
Visualize situations from the past when you've lost control and overreacted. Only now picture yourself staying calm and acting with dignity. You are repairing the past!
Irritated or angry people tend to jump to lousy conclusions, blaming everything and everyone and exaggerating the worst of the situation. Slow down and think carefully about what you want to say. You may offend someone and regret it two seconds later.
For two people to communicate clearly, there needs to be a talker and a listener. However, in an argument there are two talkers and no listeners! Thus, to resolve an argument and to avoid expanding an argument, listen to your partner.
Even if the other person is wrong, don't let your emotions take control over you. No one is perfect. Accept that!
People will never act the way you expect them to.
You can't change that, but you can change your response.
And I promise you that if you'll learn to stay calm even in the most stressful situation, your personal relationships will change for the better, you'll be respected and appreciated.
Don't answer the damn phone and you make life just a little better…
---
Live an online e-course with Kevin Hogan!
Learn about Kevin Hogan's Comprehensive Wealth Accumulation E-Course
Details:
About the Wealth Accumulation E-course
Apply Now: