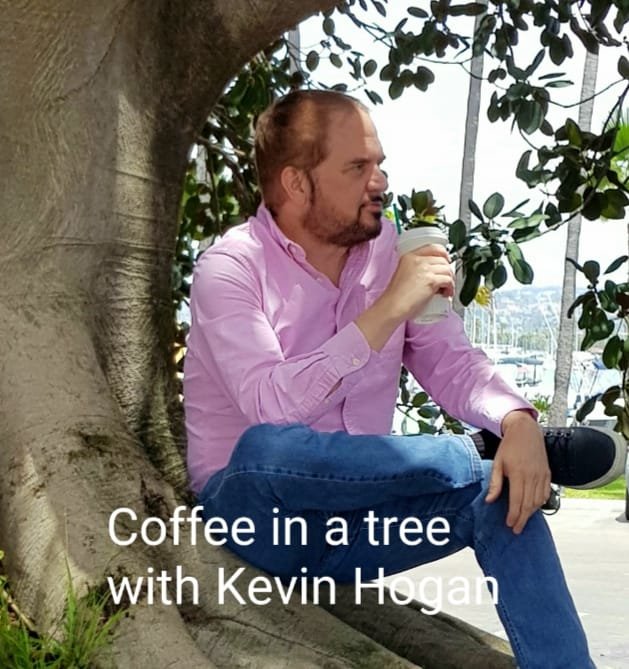 I was asked yesterday if I give the same advice to everyone in my Inner Circle as far as wealth building.
Great question. This question has two answers of course.
The first answer is NO.
People have different skill sets, beliefs and values from each other. They have different life circumstances. As far as money a single young person with no children in good health that has a doctorate degree has a wider range of wealth models he can use than does a married, middle aged person with a chronic disease, no formal education and two kids and an infant.
People live in a CONTEXT. That context determines the direction I point a person in.
CONTEXT is where life and building wealth BEGINS.
Limited resources and tools can slow down the process of wealth building. BUT some contexts of limited resources can also INCREASE the process and speed of wealth building.
The second answer is YES.
EVERYONE has to do certain things to enhance the speed and completion of wealth building.
Wealth doesn't happen by accident and certain factors are stable across CONTEXT and TIME for accumulating wealth.
Do this…
Think like wealthy people and put your thinking into action.
Stop!
A lot of people think that means to interview a rich guy and "do what he does."
Behavioral modeling is important. Modeling Solution Thinking is even more important.
You have to find out how successful people THINK and DECIDE and then isolate how they ACT on their thoughts and decisions.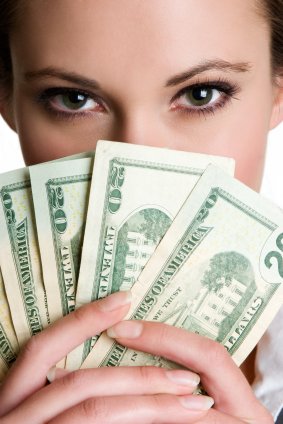 The problem with interviewing the rich guy MIGHT be good advice. But you don't know. Because if you Surprisingly, quite often when you interview a poor guy, you find out he thinks the same things as the wealthy guy. Teasing out the important factors and growing in a CONTEXT is no easy task unless you've been in BOTH life experiences and know what to look for.
Fortunately, a lot of wealthy people tend to share certain types of thinking processes.
Wealth is not wired in to your genes.
I remember seeing a program entitled, "You Were Born Rich". Phht. Yes. This and other flawed thinking can really mess with the average person's mind.
You (probably) were NOT born rich.
Can you imagine believing that you were "born to be rich?" Someone must feel like a real loser if they entertain the notion, because those little mis-truths can stop someone cold if they think too hard on it.
You might have been born into a wealthy family. You might have been born into a poor family or nation. Here's the thing: Most countries have enough personal freedoms for citizens to allow for you to be wealthy, if you wish.
From a genetic standpoint, you are born with advantages and limitations. Some are born with severe limitations like disease. Some are born with strong advantages like intelligence, disposition, emotional stability, strength and attractiveness.
There is one certain fact: You almost certainly were not born rich.
In most countries, you are born with the CHOICE to be wealthy, and for most people in most free countries, you are born with the POTENTIAL to be wealthy.
People who believe that they are "born rich" are by and large…broke…or will be very soon.
Now, let's get to "thinking."
Conscious thought is a powerful driver of behavior. It's the red block above. 1%. (But a potentially powerful 1%)

Unconscious reactions however, are the VERY POWERFUL drivers of MOST behavior. Those aspects of mind and brain are the 99%.

The vast majority of people predisposed to being overweight and obese will stay that way because in most people U > C.
(Unconscious actions are greater than Conscious Thought.)
It's that simple.
The title of the aforementioned program should be, "You Were Born Fat".
The fact is that U > C formula is going to come in very handy in acquiring wealth. Here's what happens…
The unconscious drives are so strong that it takes a PLANNED, DETERMINED and DRIVEN STRONG DESIRE at the conscious level to OVERCOME your unconscious feelings and emotions.
If it feels like you have two people inside your head, you're pretty close to on target. The unconscious and conscious mind actually don't correlate well to each other as far as decision making.
Once the drives are altered, THEN they become drivers toward the desired behaviors.
But, as anyone who's lost 500 pounds (over the years) will tell you, it is TOUGH to overcome the unconscious mind.
You can go all day being a "good boy" or "good girl" then pig out before bed time, screwing up an entire day of true Will Power… unfortunately to beat the unconscious/nonconscious mind, you can NEVER let your guard down until your dominant drives have been changed.
People are not predisposed to wealth.
People ARE predisposed to:
CONSUME NOW.
To eat now.
To drink now.
To feel good now.
To want to be calm. NOW
To want to be out of pain, NOW.
To want to be secure, NOW.
To want to relax and be comfortable…NOW
There is very little genetic predisposition toward anything that would lead you to wealth.
Wealth and Evolution
You are biologically driven to… mate, make babies, make sure the babies live (particularly for females), kill anyone who goes near your mate (particularly for males), protect the babies (both male and female for a short while, then particularly females), protect and provide for the mate until they have no further value (typically the male) …and repeat for the male. For the female… well listen, I didn't make this world, I just report the news…
That's the biology. That's evolution. And there is nothing there that breeds wealth.
However, all of it does engender SURVIVAL and THAT is worth something. (Better than nothing.)
Now, let's say you don't "believe" in evolution and genes and biology. Maybe you're a Christian. Then what?
No problem. Very little is written in the New Testament about wealth, but Jesus had at least two things to say about money that are recorded in the New Testament (paraphrased, of course):
When you give it away, don't make it part of your daily conversation.
No matter how much you start with, you better bust your butt to make it grow (a LOT) or there are severe consequences. (I mean really severe.)
Jesus was a pretty sharp guy…
Back to wealth building…
There is no "save for a rainy day" gene..
There is no "men be a responsible Dad" gene…
There is no "Money consciousness" gene.
All this stuff is about CONSCIOUS MIND DECISIONS overcoming very hardwired programming. Programming that only 1/10 ever conquer.
…thus bringing us to our third rule of building wealth…
Rule #3: Enhance Your Money "Consciousness"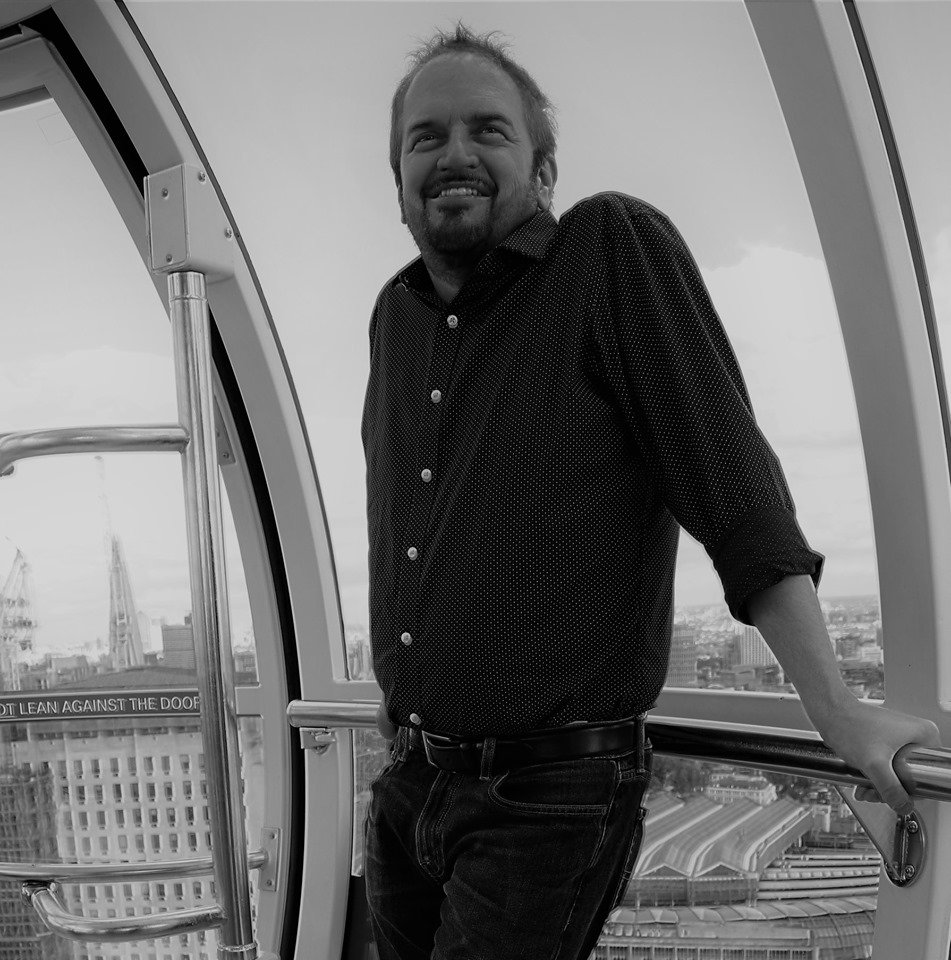 Barring Black Swans (unpredictable events), no one else will have more impact on your future from this point forward than you do. You'll slowly sink or learn to float, tread water and swim. This decision and its follow through are all charted and recorded in the brain. The effect of your thoughts eventually affects your life…if you let them (and even sometimes when you don't).
If you're broke, that doesn't mean you're out of the game. Not by a long shot. The dollar amount in your debt column is not fixed. The income you have is not fixed. You decide what direction you're going to go over the next few years. Like everyone who is wealthy, it will start on decisions that you reinforce daily to overcome natural drives. These aren't the "21 day habits" you read about. These are biological drives. Big difference.
Take failure as a chance to get smarter and stronger, by learning from it. Don't ever let failure defeat you. Seriously. What is failure? It's nothing. Get motivated and inspired by it and eventually, you will turn up to be a winner. Remember how many publishers it took for me to get The Psychology of Persuasion published? How many YEARS? Failure causes you to get tougher. And when you persevere, you WILL WIN.
It's easier to change oneself than to expect others to change. If we develop self-control, this will work. Sometimes, we want others to change their attitudes but we haven't got much control over them.
Be creative and open to new ideas. Sometimes, we are so used to doing what the majority are doing that we completely close our minds to new ideas. No one knows that Independence Hall is on the back of the $100 bill. People see the same thing every day. They do the same thing every day. The person who can create AND implement will win. If you need another reason to be different from the majority, let it be for the sake of financial success and security.
Which brings us to our next rule…
Rule #4: Tap Your Potentials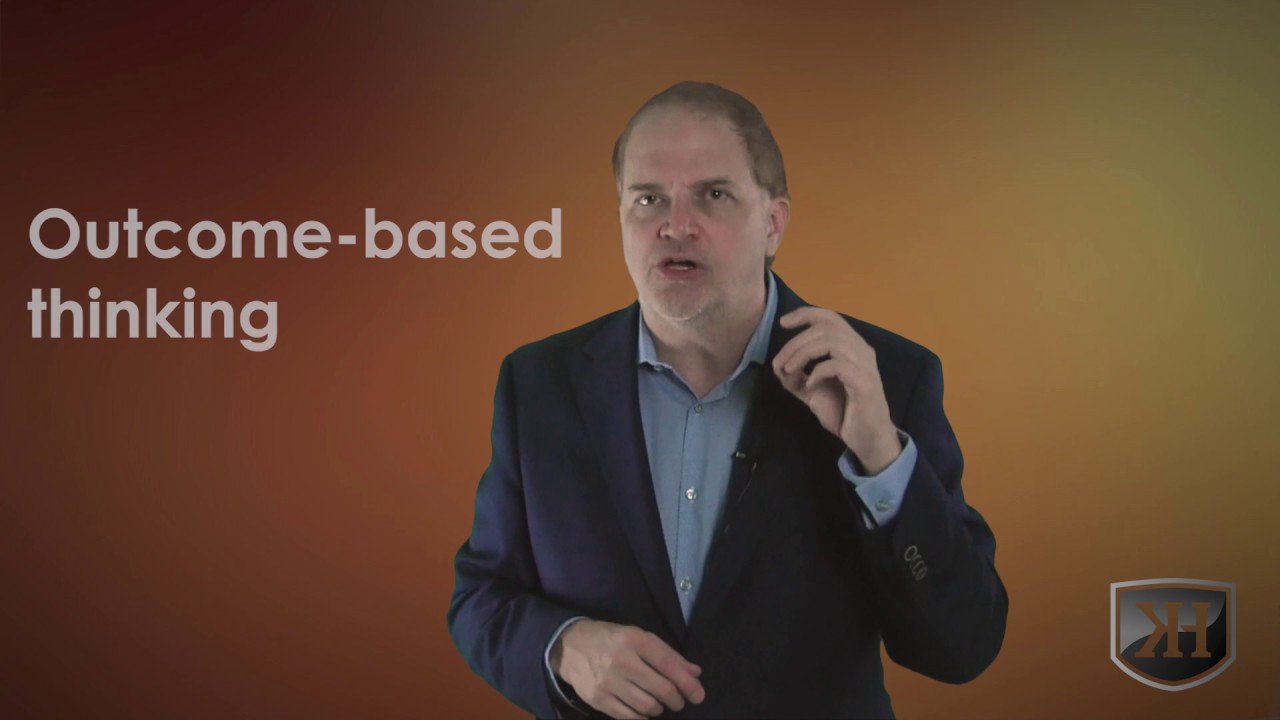 Most people have tremendous potentials and talents like courage and brilliance. We must learn to tap into them… to put them to good use.
Like it or not, we also have a lot of negative traits in common. Again, it all depends on us, which side of us we will allow to prevail.
Now, I want to talk about doubt for a minute.
Without doubt, you will FAIL. Doubt is the birthing place of careful, concerned and critical thinking.
You must doubt your plan.
You must doubt yourself.
You must doubt those around you.
You must doubt the vehicle you are taking to achieve.
You must doubt the entire process.
Then go through each piece…analyze and become crystal clear on what is going to happen when things go wrong.
But don't doubt your ABILITY to overcome difficulty.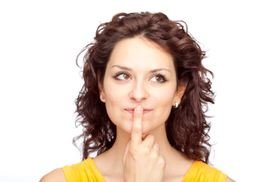 Don't think about it.
Don't wonder about it.
Every time you even have a hint of your ABILITY to overcome, IMMEDIATELY get to WORK on the project. Train your brain to respond to ability-doubt with instant, valuable action.
In the world of money, being smart is not enough. You've got to be a LITTLE bold or daring. You have to actualize or manifest what is in your mind. That means go from thought to working model and final product.
It is understandable that we feel apprehensive when it comes to change. Most people fear change, but you must walk THROUGH that fire. You must consider change, even at bad times, as an opportunity to improve your life.
To be financially secure, you need to be creative and to take calculated risks. To take risks without knowing HOW to make the calculations is INSANE.
A friend told me she bought $10,000 worth of vitamins and minerals as part of STARTING a network "business".
Well, how stupid is that?
Before she had sold $500 worth of vitamins, she had bought $10,000 worth.
Another friend created 500 gorgeously produced Self-Hypnosis programs to be sold from a chain store…before he knew the programs would sell…before he knew the stores all agreed to sell the product. Total out of pocket and lost $7500.
The first friend told me that "someone else" she met had succeeded in the business and she went to a meeting….you know the rest of the story.
I can hear it now…"But Michael Jordan practiced every day and he became a successful basketball player…I don't understand why I didn't make it…"
Because you are 5′ 6″ or 6'0″ or… you get the idea.
Great opportunities are often visible to the mind, not to the eyes. Learn to recognize an opportunity by being aware of your environment and others around you. Shut your mouth and open your ears… Once you do, within the right time and available finances, it can make you wealthy.
Always remember that for almost all people, your mind is the single most powerful tool or asset you possess to gain financial security. Just like our body that takes nutrients from food and water, our mind must be continually energized with creative ideas and financial strategy to create and keep wealth.
There are, of course, problems….
Most people work for the SOLE PURPOSE of making money.
Yuck.
That is a hamster wheel. It will need to be changed. (and that we'll talk about another day…as well.)
And that brings us to our 5th Rule…
Rule #5: Control Your Fears
Different people have different kinds of fear. Fear of speaking in public, fear of heights, fear of enclosed places, fear of being alone, fear of dark places, fear of being in a doctor's or dental office, fear of spiders and other insects – we can enumerate countless more.
Fear is the biggest deterrent to financial success. Suppress fear and your money-making mind turns into a gold mine. Learn to manage and control fear.
Many people who have money problems fear losing money so much that they are actually aggravating their problems by concentrating too much on them. They can't think of any solution to their dilemmas because their thoughts are preoccupied with the terror of paying insurmountable bills.
Instead of worrying about their problem, they should shift their focus to a different perspective, even for just a few minutes. They should take some time to relax and re-energize their brains so they can be more capable of finding the right solution. They should set their problems aside for even just a few minutes each day, in order to allow their minds to come up with possible solutions.
Fear also has its good side. Fear sometimes prevents us from getting hurt, physically and emotionally. That little fear that is inherent in us is actually good for us in some, but not all, situations. It prevents us from being too aggressive. It makes us think before we act. Action after thinking is definitely better than action without thinking.
This little fear is similar to fats in our body. Too much fat in our body is not good for our health. A little fat helps to keep us warm in cold weather, especially here in Minnesota come February…
We kept emphasizing "little" in fear and we must keep it that way because once it starts to get big, we're in real trouble.
Managing Fear
So how do we control fear from getting big without totally losing it? How do we keep fear within manageable and usable level so we have control over it instead of the other way around?
To an average employee, fear of losing a job makes him/her get up every morning to go to work. This is fear controlling the person. It's the person's Titanic. (Big boat that sinks)
To the poor and middle class, the fear of losing money makes them cringe to take risks, even calculated risks which the rich usually take. Sometimes, they never realize that they already lost the moment they backed out from an opportunity. And if this keeps on going, they'll never be secure.
Fear leads to poverty.
It prevents financial creativity in our minds to the point that ignorance sets in. When creativity (be it financial or not) does not occupy the mind, the mind is in a state of emptiness. It doesn't remain empty for long, so ignorance sets in. And when ignorance sets in, bigger problems start to set in as well because our mind is in disarray. Unconsciously, we become greedier.
If you will notice, most, if not all, of the negative traits and emotions in humans can lead us into trouble and financial distress, if their level is higher than our level of thinking. If we keep them from dominating our mind, we are in good hands. And to make this possible, we need to gather enough courage or fortitude within us, which will be the basis or backbone of our action towards financial security. Practice in small ways and gradually improve to bigger activities.
To suppress the fear of losing money, the excitement of winning must prevail. And winning is addictive.
I don't recommend gambling for any more than a very small percentage of your annual income. But I've played cards with some of the wealthier people on the planet. Gambling provides "safe risk" for wealthy people who prefer not to get into cars and race at 200 MPH around a race track. For this group of people, it's about winning. You don't see wealthy people at the blackjack table, "trying to get rich".
That's for the middle and lower class who don't understand risk and money…and they will lose their money.
We must have the burning desire and the passion to make it happen. To bring up that burning desire, we must think of the great benefits that money will bring. "What will I do or what can I do when I become wealthy?"
Start by recalling and making a picture in your mind of the things you would like to do if you have the money for it. Concentrate first on the good things it will bring to you and your loved ones, perhaps helping a brother or sister finish college, going on a cruise in the Caribbean if you love to travel (traveling is educational), or giving a motorized wheel chair for a poor crippled uncle. Acts of care and concern, not only for oneself and family, but to others as well, ignites passion and desire. It puts your creative mind to work. Put your thoughts into action by making big but realistic and detailed step-by-step plans.
THEN you might be surprised at how fast things happen…
---
Attend an online e-course with Kevin Hogan!
Learn about Kevin Hogan's Comprehensive Wealth Accumulation E-Course
Details:
About the Wealth Accumulation E-course
Apply Now: