The Psychology of Persuasion™ is known and recognized around the world. The Psychology of Persuasion: How to Persuade Others to Your Way of Thinking has been translated into numerous languages.
The Psychology of Persuasion™ Seminar is recognized around the world as the seminar that delivers incredible results for people who influence. Each licensee delivers The Psychology of Persuasion™ Seminar for a fraction of the cost of what the originator charges!
Your group will learn:
The 10 Laws of Influence
Nonverbal Communication
Persuasion Techniques
The Latest in the Field of Persuasion
So much more!
Expert Speakers Prepared to Deliver
No one has more information for your group than the licensees (speakers) that deliver The Psychology of Persuasion™ Seminar. Sales of the book, The Psychology of Persuasion continue to be strong 10 years after it's release. Imagine that! Businesses, groups, associations, meetings, conventions, classes around the world continue to reap the rewards of Kevin Hogan's work today.
Work Directly with Your Speaker
Contact our speakers and trainers to get the best information at a more than reasonable price. Ask your licensee to make the original "Participant Manual" part of the package they present to your group! The manual is personally designed and updated by it's creator, Kevin Hogan, Psy. D. The material is unique to this program, literally no one has everything your speaker will.
Whether you are looking for someone to deliver a keynote or a one day training, these high energy, high content speakers give your audience immediately applicable material to their business and life. Ask your speaker about break-out sessions and webinars. Some of our speakers are highly skilled personal coaches.
Worldwide Skills, Worldwide Availability
From Sydney to London, New York to Johannesburg…no one can match the information, the knowledge, the power of your Psychology of Persuasion™ Seminar licensee.
Psychology of Persuasion™ Presenters
Rhonda Johnson
Rhonda Johnson started in the mortgage lending industry in 1983. Her experience includes originating, processing, closing, underwriting, and management. She is proactive in staying up-to-date on current mortgage trends and changes so she can continually educate her clients. Rhonda utilizes the concepts of Persuasion to help her clients feel empowered and make informed decisions while on the path to home-ownership.
Rhonda started in the mortgage lending industry in 1983. Her experience includes originating, processing, closing, underwriting, and management. She is proactive in staying up-to-date on current mortgage trends and changes so she can continually educate her clients. Rhonda utilizes the concepts of Persuasion to help her clients feel empowered and make informed decisions while on the path to home-ownership.
Born and raised in Alaska, Rhonda appreciates its uniqueness and the diversity of the people who live and work here. Contact her today, and start benefiting from her in-depth knowledge of the mortgage industry and her unique perspective as an expert in the Psychology of Persuasion.
"My passion is to see that anyone who is on the path to home-ownership has a clear and customized plan to achieve that dream."
Email Rhonda: rc.johnson@hughes.net 
Greg Deal
Greg Deal has always had a passion for selling. Whereas he enjoys getting the "Big Deal", he thrives on establishing relationships and cultivating the sale. Yes, Greg grew up on a farm in Minnesota. He attended Minnesota State Moorhead, majoring in Marketing. He received his Masters in Management from University of Mary Fargo, ND.
Greg's strength is mentoring, through setting a positive example and encouragement, along with many success stories along the way. Greg has a way of motivating without knowing it's happening to you! (Just ask his two daughters.) A leader in the community, he and his wife Joan started The Business Architects to help companies build their people so they can build their business.
Email Greg: gdeal@busarc.com
Michelle Drum-Matteson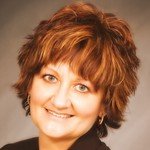 A much sought-after speaker for business and professional organizations, Michelle Drum-Matteson uses her comical and real world experiences as a successful entrepreneur and multiple business owner to deliver a unique message that keeps her audiences laughing while they learn.
New entrepreneurs gain "insider" knowledge not found in books while old hands at business appreciate Michelle's innovative business practices that present new opportunities to "think outside the box" with powerful and proven results.
Email Michelle: BizzImage@aol.com
Al Duncan

Al "The Inspiration" Duncan is a dynamic, thought-provoking and truly inspiring speaker. A recognized expert in the fields of self-motivation, emotional intelligence, influence and persuasion, Al is also the executive producer and host of the widely viewed television program, The State of The Mind Address.
Always in demand, Al's speaks over 100 times per year! As a presenter with Making It Count he has been the keynote speaker at events sponsored by organizations such as the U.S. Department of State for Youth, Bank of America, DeVry University and many more. He is the author of numerous articles on mental and emotional mastery.
Combined with an uncanny ability to relate to his audience, Al's incredible stage presence and exciting delivery make him one of the most sought after professional speakers in America today.
Contact Al on his site at AlDuncan.net or you can email him directly: Al@AlDuncan.net
Adam Eason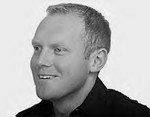 Adam Eason is a prodigious talent in the world of NLP, hypnosis, training, human potential and personal development. One of the most qualified in his field, highly academically recognized as an author, therapist, consultant and trainer. Adam has worked with thousands of individuals, has featured in national, international and local media.
He brings a refreshingly ready wit and contagious enthusiasm that permeates all of his work and spreads to all who experience it.
Eager to demonstrate the array of benefits of the many varying techniques he employs, Adam has a passion for leading by example and personal experience. His competitive nature is amply demonstrated by successfully competing in marathon, half marathon and various other running events and the successful businesses he runs.
Adam has worked with many of the worlds most famous trainers in the field of human potential, and continues to be a student in this fascinating field. Continually researching, studying and working toward discovering and understanding human happiness, achievement and excellence.
Adam encourages innovation by seeking out and employing cutting edge technologies from across the world.
Those who have bought his products, consulted with him, attended his Seminar's, workshops and trainings continue to be moved deeply; they learn profoundly and laugh loudly.
Contact Adam on his site at: Adam-Eason.com or you can email him directly: Adam@Adam-Eason.com
Jamie Edwards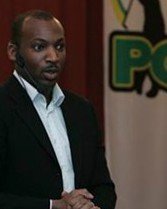 Jamie Edwards is a dynamic presenter and trainer in the field of business and personal change. He is co-founder of Trained Brain, an innovative change consultancy that specializes in coaching individuals, companies and organisations to THINK DIFFERENTLY in Sports, Business and Life.
With a grounding in professional sports that shines in his work for consulting and developing solutions, he offers 150 minute workshops to multiday seminars and training for global business clients.
Jamie can add to your conference as a keynote or a guest speaker. An eclectic mix of psychology disciplines makes for an energetic style of consultancy and training that can help you and your organisation Think Differently.
Contact Jamie email him directly: jedwards@trained-brain.com
Elsom Eldridge, Jr.
Elsom Eldridge, Jr. is known far and wide as "the Consultants` Consultant." He is the recognized authority on the marketing and management of professional practices.
In addition to co-authoring How to Position Yourself as The Obvious Expert with his son, Mark Eldridge, he has also co-authored The Ultimate Home Study Action Course For Maximum Success in the Consulting Business with Dan Kennedy and The Encyclopedia of Consulting with Howard Shenson, and is the author of more than three dozen books, audio and video learning packages, research reports and booklets.
He holds a Master`s Degree (Ed.M.) in Education from the Harvard Graduate School of Education.
For the last 20 years he has been involved in producing more than 500 seminars and workshops attracting more than a million participants, and has been the marketing consultant to several of America`s leading consultants, speakers, seminar providers and national associations.
Contact Elsom on his site at: ObviousExpert.com or you can email him directly: eeconsults@gmail.com
Robert Greenshields
Robert Greenshields works with individuals and companies to help them achieve their hidden potential in business. His unique approach is based on combining 20 years top-level marketing experience with leading-edge expertise as a globally-recognised trainer and coach in psychology, Neuro Linguistic Programming (NLP) and hypnosis.
He specialises in using the science of effective communication and marketing to help people focus on their own business success and to communicate persuasively with others.
He is a respected consultant, trainer and coach who has worked with hundreds of individuals and companies around the world. In addition to many years in senior marketing and corporate communications roles, he is a former financial journalist with a wide range of publications to his credit, including a regular newsletter on the science of effective business communication – 'MindPower Marketing Tips'.
He was certified as a trainer of NLP personally by Dr Tad James, one of the world's leading experts in the field and has coached with Dr David Shephard, President of the American Board of NLP. Robert is also one of a handful of trainers worldwide who has been personally licensed by Dr Kevin Hogan to teach his best-selling and highly successful 'Psychology of Persuasion™ Seminar.
Contact Robert on his site at: MindPowerMarketing.com or you can email him directly:  rgreenshields@gmail.com
Eliot Hoppe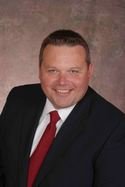 Eliot Hoppe is a leading authority in the field of body language communication, non verbal influence and deception detection.
An accomplished speaker and facilitator, Eliot has trained thousands internationally and worked with leading organizations like 3M, Cartier, Nexen and TELUS to help develop the skills of their employees in body language communication and non verbal influence.
Eliot is the co-author of the Amazon best selling book, Selling: Powerful New Strategies for Sales Success and the author of the popular eBook, Body Language Boardroom Basics: The Non Verbal Signals You Must Decode!
His E-Learning program Body Language Communication: The Science of Silence is already being regarded by many as being the most comprehensive program available today, on the subject of non verbal sales influence and body language communication.
He has written many articles on Body Language Communication and is consulted by the media to decode the emotions and body language of notable people in the news, politicians and celebrities.
Bring Eliot into your organization to deliver a memorable and "enter-training" program on Body Language Communication. His stories are real and his humor is infectious.
Contact Eliot on his site at: EliotHoppe.com or you can email him directly: Eliot@shaw.ca
Ken Owens
Ken Owens is a human potential consultant in the areas of motivation, persuasion, and sales consulting. He has over 18 years of corporate/small business management experience; along with being a corporate annual $1 million sales producer.
Ken blends his corporate sales and management experience with his 10 years of crisis counseling and training expertise; along with degrees in Liberal Arts, Business Management, and Business & Ethics.
Ken travels throughout the USA and selected worldwide locations, teaching workshops, seminars, and doing consulting.
His programs range from one-hour overviews or keynote address, to full-day in-service workshops.
While on the Speaker's Bureau at Wayne State University, Ken was the number one requested speaker for his programs. Let Ken help you and your staff take the first steps in a positive change, toward a happier, healthier, and more productive life!
Contact Ken on his site at: KenOwens.us or you can email him directly: ken@kenowens.us
Andy Szekely

Andy Szekely is a trainer, coach and author. In 1999, he was the initiator of the first courses and conferences held in Romania on NLP, Transactional Analysis and Creative Thinking.
In 2003, he published a book titled NLP: The Road to Success, the most popular book in Romania concerning this subject. He is also a constant presence in the economic press with articles dealing with the various applications of psychology to business.
As an NLP Master Practitioner and trainer, Andy is involved in teaching numerous courses and open seminars concerning both personal and professional development.
The most important thing for Andy is to provide inspiration and information to those who seek a more fulfilling and rewarding life. Currently he is teaching the seminar called The Psychology of Persuasion™, licensed by Dr. Kevin Hogan.
Andy's speaking engagements across Europe include countries like: Austria, Switzerland, Poland, Slovakia and Bulgaria.
Contact Andy on his site at:: AndySzekely.ro or you can email him directly: contact@andyszekely.ro