Page 4
(1) Fear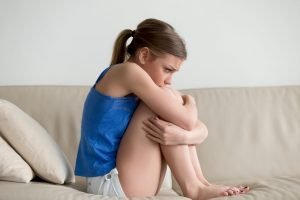 Fear is one of the big three driving and motivating life forces.
Fear of the unknown.
Fear of the big animal.
Fear of the plane ride.
FEAR OF THE ELEVATOR RIDE.
Fear of Heights.
***The Fear of Failure and The Fear of Success***
People who are afraid to fail, are fearful of putting in effort or to even trying to attempt something.
It is much easier to blame failure on their neglecting to complete the task, than on incompetence on their part to do so.
Make sense?
A fear of success might seem far-fetched, but it is very real. We'll cover this in depth in the future but for the moment, understand that ANY CHANGE can be a crisis for those that fear change.
And "success" and "change" are often interchangable terms.
They are "happy" where they are, and while they know that they are capable of building a life, they fear the change in types of work or scope of work that comes with their improved and new capabilities. Hence, they would rather hide behind their apparent level of competence rather than put in the effort and ultimately succeed, as they fear being unable to cope with the new workload and expectations.
It would be…hard.
(2) Overload and Inability to Prioritize
It is very common for all of us to be swamped with work.
It is the nature of life that there is stuff to do and it takes significant effort and significant actions to accomplish.
The to-do list can feel never ending, and the tasks seem to not stop.
The individual fears never being able to complete anything, forget everything. They are unable to decide which task to start doing. This is similar to an inability to prioritize between the urgent and important, and what is less so.
Also, in high-stress and fast-paced jobs, all the tasks may be urgent and important, and that makes it more difficult because the individual does not know where to start. The person might be scared off into not doing anything.
We'll talk more about this later.
(3) Poor Time Management
This occurs for two main reasons.
First, people far over-estimate what they can accomplish in a day.
If a person is overconfident in his own abilities, he may risk putting off an important or difficult task to a later date because he believes that with his capabilities, he will be able to finish it in time.
This is a common disaster scenario for a lot of people.
What happens in real life is there are lots of "emergency situations" that need to be handled, thus leaving little time to do what needs to be done.
Fact is, "emergencies" are something productive people PLAN ON.
Preparation meeting opportunity is luck.
Being prepared for the bad things happening is plain old smart.
Because they happen a lot…especially if others are dependent on you.
(If one person is dependent on you, you have twice the opportunity for an "emergency." 5 dependents? 5 times the opportunity…make sense?)
Another person might stretch the number of hours available in a day unconsciously. He may plan his time without taking into account fatigue, meals or short breaks needed to keep the mind in tip-top shape.
Most people fail to prioritize their time effectively.
It is always easier to do the simple and unimportant tasks first, but this problem goes beyond that when the individual is unable to differentiate between what needs to be done first, and what is less important.
WHY is it so hard to do what matters most first? Continue…