Human laziness has always bugged me.
Watching inaction in the face of desired outcomes irritates me.
Observing the lack of personal initiative generates in me, some of the most negative feelings I ever experience.
Doing PLANNED nothing can be pretty nice. Doing nothing when there is another plan is folly.
Procrastination is in full force when you find yourself doing the current 7th most important thing on your Do It Today List.
I don't procrastinate often. OK fine… almost never.
But there are moments when it seems an unseen force is blocking your way to doing that which you KNOW you need to be doing.
THIS happens to me a few times each year.
Whether I will actually procrastinate is a different thing. That's the action/inaction. No, I'm just talking about that FEELING that you get when you do not feel compelled to be doing #1, #2, #3 on your list.
It usually happens to me in the summer.
My brain tells me it's fatigued. My chest feels heavy. My mind wants to stop when it knows there is information to process and projects to complete.
It whines and grumbles when "it knows" full well that if it keeps spinning, it stays healthy. If it stops spinning…it probably won't get moving again.
This week I briefly pondered waiting until July 1, to write new copy for Influence: Boot Camp 2016.
Why?
Writing copy for an event that has the scope of boot camp is an all week project.
And that would have been a mess because there is a LOT to do between now and Boot Camp.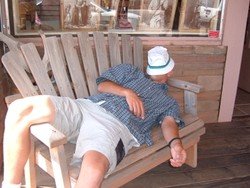 So what happens in summer when your brain gets fatigued? Should you worry or try to repair this dead battery that sucks the life out of you?
Let's see, maybe you crash for an hour and a half and then get back to working position (lying on the couch…oh, the poor brain has it sooooooo tough)and you wake the brain up out of the hot and humid summer air doldrums.
There are basically two kinds of people in the world that we are living in – those that are productive, and those who procrastinate.
Today more than ever procrastination is a HUGE issue. I've never seen people blow so many opportunities as I have the last few years. Procrastination often yields to full blown laziness and semi-permanent failure. It's scary!
When opportunity comes along, it doesn't come looking JUST for you. It comes and you either seize it or someone else does.
It's as simple as that.
Maybe that is not life's greatest lesson. But it's in the Top Ten.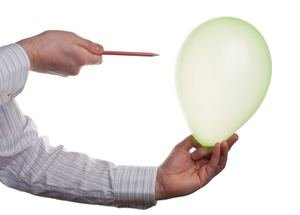 Businesses of all sizes are looking for good people who can maximize their time and produce REAL results.
Entrepreneurs and salespeople are looking for those results from themselves of course, in addition to those who work with them.
In business, procrastinators are useless….and you do not let yourself ever fall victim to the whiney brain.
What is Procrastination?
Procrastination, defined simply, is when an individual delays completing their tasks intentionally. Over time, this turns into a habit as it is always easier to take the path with no resistance.
It is very easy to fall into the trap of habitual procrastination. The root causes vary from individual to individual.
The message of procrastination doesn't.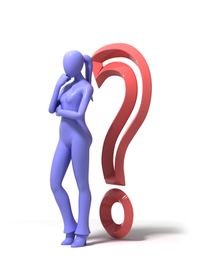 MESSAGE: You have chosen to not be in control of your life.
Forget the causes…that's the story that manifests…that everyone sees…that no one wants to hire, that no one wants to date…
While it should be easier to avoid these pitfalls if you are aware of them, more often than not we still commit the same mistakes. Procrastination is habit defeating choice…and you and I are fully aware of both the feeling of "whiney" and the rationale that go along with it, versus choosing to be valuable.
It's easy for people to RATIONALIZE the whininess (cool word huh?) and go to the lake. After all it's summer time. It's time to relax. It's the lazy days of summer, right?
It is merely human nature to try to cover up our life value by procrastinating away….
If we actually said, "Ugh, I'm whining, I want to kick back and just let it go," that would at least allow the recognition and validation of giving in to habit and inertia.
But instead people say, "I deserve…" and of course that is a schema of entitlement and that is danger sign 101.
Procrastination is a real life problem. It is a POWERFUL habit.
Procrastination is little understood but surprisingly, it is NOT so amazingly difficult to beat procrastination. YOU can do it. I promise you can.
What's the First Step in Eradicating Procrastination?
To overcome this devastating habit, people must first acknowledge the problem for what it is, instead of seeking to lay the blame somewhere else.
In other words, procrastination is a habit that can EASILY turn into an ADDICTION, for you to snowball your failure to accomplish, and a craving so intense that the results of your procrastination will crush yourself under the immense workload needed to get to even at the end of the day.
And that's what you remember when you go home.
Your brain conveniently shuts off the time you wasted on Facebook, texting, talking, doodling and dreaming.
Productive people on the other hand, are those who waste no time in completing their #1, #2, #3 projects as soon as possible. They know the power of focus and put their heart and soul into completing one tiny project after another, making them clear out before the end of the day so that they have time to watch Game of Thrones or go play ball or hang with the kids or whatever.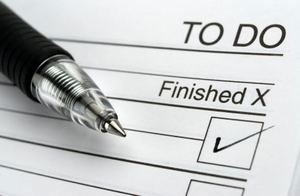 Productive people know how to handle their workload and also have time to do what is cool as well.
Productive people can typically do the same task in less time and with less effort than most other people.
How?
Because they have experience and HABITS in place for getting stuff done.
No big revelation there.
"It took me an hour, Kev…"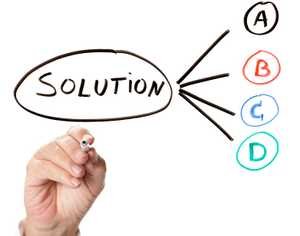 And of course I know that is probably true. Most 20 minute projects do take an hour for most people.
The productive mind will accomplish project Z in 1/3 or 1/4 or 1/10 the time the person who procrastinates.
Productive people typically "work hard" but they are sharp by nature of habit and tend to work very "smart," as well.
People who sit at the desk day after day in Nowhere Land making all their plans with Nobody…get laid off, go broke.
I watch it happen all the time. I know it hurts. I've seen the pain.
They have let their habits turn into an addiction… as it FEELS oh so much better to not do anything and simply just relax….like hypnotizing your life away.
Gosh I hope I have made this painful enough to continue…
😉
Is the Procrastinator Happy?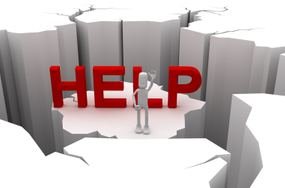 Unfortunately the procrastinator isn't happy. They fall victim to their procrastination… time and again.
They are late on their payments, they didn't expect to get laid off, they didn't think to check their stock portfolio….
PROCRASTINATION IS an addiction…a powerful one…that has a HUGE negative impact on everyone.
Trying to erase an addiction is difficult.
Trying to erase an addiction without planting the seeds of some OTHER behavior in it's stead is almost impossible.
Why is it so difficult to be happy when someone spends their time doing things to don't matter, or, worse, nothing at all?
Because a big component of procrastination is the belief that one can or cannot accomplish a specific task or project.
Procrastination says, "I can't do it. If I do it I will fail. If I fail I will feel stupid. I won't try. Therefore, I won't fail."
Cool huh?
You've experienced it. You've watched this in others.
Causes and Effects of Procrastination
Procrastination is a nasty habit and you are definitely not alone if you procrastinate. Most people are procrastinators, and over time, it can cause severe damage to your life and your overall mental well-being. You may find yourself feeling depressed, guilty or suffer from high levels of stress due to work piling up.
Even if someone is aware that they are avoiding, they are unable to pinpoint the exact reason why, and often "exist" in a "state of denial" (right next to Missouri), where they simply blame the procrastination on other things.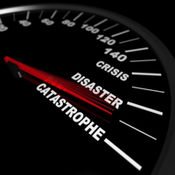 Procrastination is the habit of intentionally avoiding and delaying effective and valuable action, and it is very easy to get into this bad habit.
I look at people who procrastinate as having a viral disease which can be wiped out with a little time and effort… or spread like Ebola or MRSA.
More often than not, by the time a case of procrastination is identified, the individual has already suffered huge blows to their self-esteem and confidence, and are likely to be depressed, guilty or suffer from anxiety disorders, among others.
It's time to do some personal repair work.
There are many causes of procrastination, and it certainly is different from individual to individual. It could be due to the person's character, or even be rooted in an event that was traumatizing on some level….or the simple habit(s)…the repetitive act of pushing off doing stuff over time which develops into procrastination.
And it can really pay off big time, to go back and unearth the initial cause that sparked off this bad habit. Insight doesn't always heal but it's always…insightful!
Below is a list of possible causes of procrastination, and by running though these you can possibly identify similar causes in yourself. Once you know the cause, counteracting the disaster is not so difficult.
1) Fear
Fear is one of the big three driving and motivating life forces.
Fear of the unknown.
Fear of the big animal.
Fear of the plane ride.
FEAR OF THE ELEVATOR RIDE.
Fear of Heights.
***The Fear of Failure and The Fear of Success***
People who are afraid to fail, are fearful of putting in effort or to even trying to attempt something.
It is much easier to blame failure on their neglecting to complete the task, than on incompetence on their part to do so.
Make sense?
A fear of success might seem far-fetched, but it is very real. We'll cover this in depth in the future but for the moment, understand that ANY CHANGE can be a crisis for those that fear change.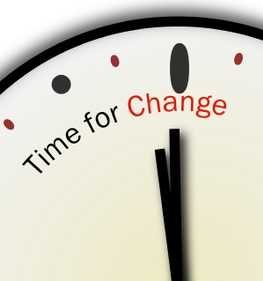 And "success" and "change" are often interchangable terms.
They are "happy" where they are, and while they know that they are capable of building a life, they fear the change in types of work or scope of work that comes with their improved and new capabilities. Hence, they would rather hide behind their apparent level of competence rather than put in the effort and ultimately succeed, as they fear being unable to cope with the new workload and expectations.
It would be…hard.
2) Overload and Inability to Prioritize
It is very common for all of us to be swamped with work.
It is the nature of life that there is stuff to do and it takes significant effort and significant actions to accomplish.
The to-do list can feel never ending, and the tasks seem to not stop.
The individual fears never being able to complete anything, forget everything. They are unable to decide which task to start doing. This is similar to an inability to prioritize between the urgent and important, and what is less so.
Also, in high-stress and fast-paced jobs, all the tasks may be urgent and important, and that makes it more difficult because the individual does not know where to start. The person might be scared off into not doing anything.
We'll talk more about this later.
3) Poor Time Management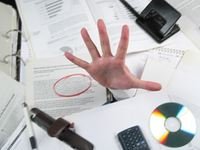 This occurs for two main reasons.
First, people far over-estimate what they can accomplish in a day.
If a person is overconfident in his own abilities, he may risk putting off an important or difficult task to a later date because he believes that with his capabilities, he will be able to finish it in time.
This is a common disaster scenario for a lot of people.
What happens in real life is there are lots of "emergency situations" that need to be handled, thus leaving little time to do what needs to be done.
Fact is that "emergencies" are something productive people PLAN ON.
Preparation meeting opportunity is luck.
Being prepared for the bad things happening is plain old smart.
Because they happen a lot…especially if others are dependent on you.
(If one person is dependent on you, you have twice the opportunity for an "emergency." 5 dependents? 5 times the opportunity…make sense?)
Another person might stretch the number of hours available in a day unconsciously. He may plan his time without taking into account fatigue, meals or short breaks needed to keep the mind in tip-top shape.
Most people fail to prioritize their time effectively.
It is always easier to do the simple and unimportant tasks first, but this problem goes beyond that when the individual is unable to differentiate between what needs to be done first, and what is less important.
4) Boredom
An individual may also choose to procrastinate because the task is not challenging enough and he feels bored. He finds it difficult to concentrate on the task, and would rather be engaged in alternative activities.
This is especially the case for jobs which are repetitive and lengthy, and require very little thought. Not all work is exciting and stimulating, and certain tasks that are repetitive and unchallenging can cause the individual to be less motivated to excel and be productive.
I get that feeling of boredom when I am faced with house painting, for example. There are several things in life that numb my mind but painting is one of them. For me, preparing a wall is one of the most mind dulling projects you can do. For me, the process of painting is just that. One long process. So if I were to procrastinate, this would be a time that could possibly prime me for procrastination.
The project for which you are going to feel mind numbed is a predictor of boredom. There are all kinds of reasons people can be feel bored, it's the response to the boredom that matters when it comes to productivity or what I've come to call "practicing for death" (procrastination).
If you need to paint the house, you need to paint the house. And because it's (possibly) an irritating project because of the level of tedium, you MUST find yourself NEEDING to get it done NOW to get rid of the feeling of dread you will experience the next day and the next day.
Bringing yourself slowly into the future, considering the pain of delay each hour, as time goes by, really experiencing that pain gives you energy to complete the task.
When faced with this situation, get it over with as quickly as possible to free yourself from the pain!
5) Poor Self-Worth (General or Specific)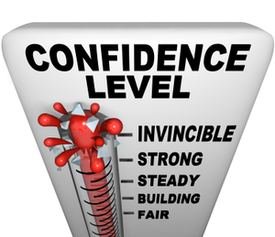 Perhaps, the feeling of low self esteem happens across contexts.
That self perception is sure to generate procrastination in numerous areas of life.
The other obvious feeling is that self perception of feeling poorly about yourself in specific contexts. If you believe you can't do something, or can't to it to someone's satisfaction, you are MUCH more likely to not even begin the task.
If you do begin the task it is much more likely you will stop early in the process and often never even complete the task, in ANY time frame.
There are a lot of people who constantly harbor thoughts that they are not good enough, or that they always fail, and are probably just stupid and incapable. This kind of negative thinking makes it difficult for them to attempt projects, especially important ones, as they feel so inadequate that they should not even be doing a task of this magnitude or importance.
Key Point: People are as foolish as they choose to be, FEEL GOOD RIGHT NOW. They are as EFFECTIVE as they choose to be, RIGHT NOW. When faced with tedium, act NOW and carry on UNTIL you have completed your project.
The root cause of this form of thinking could be previous failures, or abrasive and abusive comments from people around them, causing them to be labeled with their own inadequacies and perceived shortcomings.
Other times you feel low self esteem. These situations include those where you simply are not practiced in an area. This lack of experience means you will have a LOW CONFIDENCE LEVEL of success/completion in a specific project.
By the way not all feelings of low self worth are self induced. There are plenty of people around you who will tell you that you are not able to do something.
When people have stereotyped you as incompetent or incapable, USE THAT AS LEVERAGE TO SHOW THEM THEY ARE WRONG.
Showing people what you really CAN DO is fun! It is rewarding. Let's say it this way: showing people they are idiots for having underestimated you is …well…intoxicating!
In the past, people have underestimated me.
"He'll never have a successful book…should get a 'real job'."
🙂
And then the warp drives kick in.
People who suffer from low self-esteem become unduly affected by people's comments putting them down. They genuinely believe that they are inferior and incapable of working well which is RARELY TRUE.
I meet VERY FEW people that can't achieve great things.
Unfortunately, believing prolonged condemnation from peers and the people around have caused them to firmly believe that failure is the only thing they can excel in.
It's time to CHANGE (Success) WHO YOU LISTEN TO, WHO YOU HANG OUT WITH and WHO YOU BELIEVE/BELIEVE IN.
Surround yourself with people who will push you or be certain of your potential.
6) Perfectionism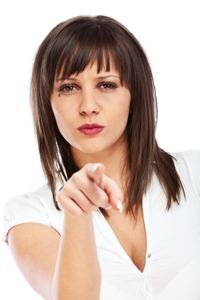 Some people have unrealistically high standards and expectations, and this causes them to procrastinate as they feel that they do not have the skills and abilities that are needed to complete it satisfactorily. They are afraid of attempting it, and not doing it perfectly, hence they make excuses that they need to acquire more knowledge before they can attempt it.
Sound familiar?
The best way to break out of this cycle is to tell yourself what your actual skill level is. Take 3 minutes and support the argument that you truly are capable. (If you are trying to convince your 5′ 10″ self to take up pro basketball at age forty, let's not try to make that argument!)
First, the task is (probably) easier than what you think it is.
Perhaps you need to speak to your partner or supervisor at work to draw up an accurate and realistic level of expectation. Sometimes it pays to have someone who can provide you with an accurate mirror of where you are at in actual skill level.
If you are a perfectionist, your boss will probably be thrilled to tell you they admire your good work and would rather have you accomplish 100 tasks very well vs. 1 task perfectly.
In most situations, a job worth doing is doing well but in MOST situations doing it at 98% vs. 100% is possibly a superior choice. Each situation is slightly different. Are you a surgeon? An airline pilot? Let's approach 100%.
Not?
7) Anger
This occurs when you find yourself avoiding the task, or simply refusing to complete it. Resentment could be involved. The cause of this could be an argument with your superior, or your teacher or project team. The feelings of anger and resentment against them can translate into an unwillingness to do what they have assigned you to.
Another common reason for procrastination could be the anger felt at having the task forced upon you, when you are either unwilling or uninterested in it, and have expressed so and been ignored. This would cause feelings of resentment and result in avoidance.
And the "list" goes on…
There are many different reasons why people tend to procrastinate, and this is a bad habit that many people participate in. …that MOST PEOPLE…participate in…
8)Distractability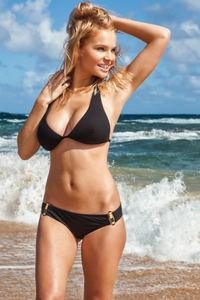 Some people can move forward, be focused, stay focused and accomplish projects, regardless of the distractions around them.
This is in fact one of the KEY predictors of success in life.
If you are easily distracted then be certain to put blinders on and filter out everything but the project you must work on and accomplish.
The distraction is always more interesting than the task at hand so you might need a LOT of filters.
Practice doing tasks through distractions and compel yourself to work UNTIL you have COMPLETED the task.
Ignore the distraction. To look at it. Don't listen to it. Don't consider it. Think only of the project at hand and do IT.
9) Time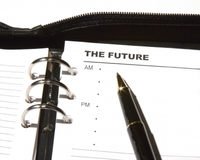 Procrastination is in large part "putting off the doing of" something that is significant but perhaps it is perceived to be completed or evaluated at some point in the future.The brain convinces the mind it doesn't need to do "it" now because it is not required RIGHT NOW.

This can be a good reason to re-prioritize.

It can also be an excellent reason to DO IT NOW.

If the priority is high and the value of the project is quite high, then it probably makes sense getting it done now vs. later.

But because people almost always live in the moment (vs. the future) it becomes easy to postpone projects until "deadline's" come into view.

A nice reframe on deadlines is "dumb-lines."

Waiting til the calendar has been turned to yet another page is not smart if a task has a high priority.

Determine for yourself how you can best see the deadline as being moved up to tomorrow or today or next week, instead of the end of the month.

10) Abstract vs. Concrete Desires

Recent research has concluded that people are much more likely to take valuable actions on concrete but not abstract desires.

This is pretty important in beating procrastination when you think of the significance of the line between commitment and completion.

As you look at your project list for the day/week/month, be certain that you have noted those tasks that MUST be done in concrete terms. Reframe those that are not important today/this week/this month into abstract ideas.

Changing the framing of your projects in the mind will allow your brain to break the procrastination addiction in a much quicker way than you might imagine.

It almost seems like an unimportant nuance…it's not. Try it for a week and watch how much you get done by this simple 3 minute exercise.

AND as a bonus tip for the day, allow yourself to set RANGE OUTCOMES in the course of each day so you don't get bogged down into thinking about an EXACT outcome. Instead think, I need to get between 2000 and 2500 words written.

By combining the range with the concrete you create your HIGHEST PROBABILITY frame.

And the frame alone is typically enough to trigger you to get IT done.

PLEASE NOTE:

There is a difference between being momentarily lazy, and procrastinating as a habit. By identifying the reason for your procrastination, you will be able to turn things around and finally get stuff done, enhance your productivity and feel a new sense of accomplishment and self esteem.