How to Know What to do First, Second, Third…TODAY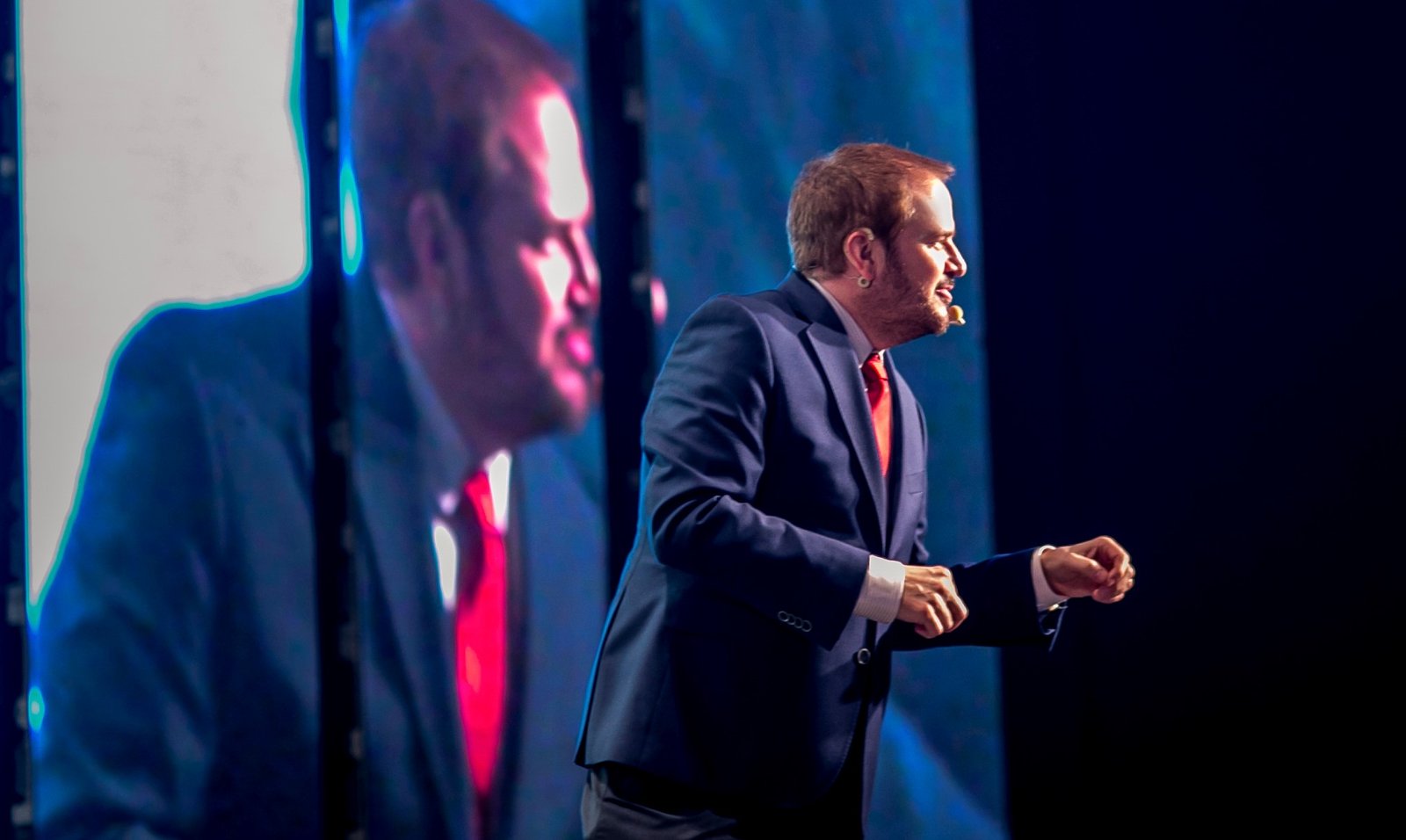 [Part 1 of 3]
Imagine you're an entrepreneur.
A real entrepreneur, or excellent salesperson, or even a parent or manager is on purpose, with intention and getting everything done that you set out to do. It also means you have to get stuff done that you aren't always great at doing something.
How do you know what to and in what order on each day? How do you decide?
Imagine you sell a product, a service or your Self.
That's a simple way of saying you are not only DOING your job but being EFFECTIVE. Like a surgeon or a pilot the salesperson, an entrepreneur, has to get 100 things right or they won't get paid for long.
The vast majority of people have a job where they do pretty much the same thing every day. In these scenarios knowing what to do next is not as complex or critical as with salespeople, entrepreneurs, professionals and the like. You can literally put it in an employee handbook and pretty much anyone can follow the layout of what to do when and here's how to do it.
That's not the life of a salesperson, an entrepreneur or a fluid manager.
Your challenge is that you have a LOT of things that have to be completed today and you get STUCK because you don't know what to do in what sequence today.
Begin by erasing the rules someone else taught you, because it did NOT WORK.
You probably won't do everything "in order" any more…
I can't remember the last day I did everything "in order."
You will ALWAYS DO PRIORITY ONE FIRST.
Priority One is the project that is going to take the most effort on your part. Maybe it's mentally or emotionally the most difficult. Perhaps it's the one that's going to suck most of your Self Regulation Units. No matter. IT WILL BE DONE FIRST TODAY. Everything else is going to be a bit different.
In other words, you have your checklist (I'll come here shortly) and you have it prioritized (I'll come here as well) and you have your daily plan laid out for today/tomorrow.
Most days projects are not going to happen in the precise sequence you laid it out.
Example: Today I'm working on a book, watching the little one, (yeah I have a little one here in the house) and I'm writing Coffee for you.
I also am writing this article [P1] today for you. Both projects are well underway, the research was completed last week and I will go back and forth between the two projects all day.
P1 is the most difficult by far so it happens FIRST.
In a few hours I have to refine the Book [P4] Schedule. Schedule changes effect everyone around here so they have to be done with logistic calculation so all projects stated are completed. I also need to find space to do projects both today and tomorrow working around clients that have set time slots in my schedule. [P3].
When I take a break at lunch, I'll go out back and lay down the mulch for the backdrop against the lake. It will end up looking nice but needs to get done. It takes few self regulation units but it does give you 90 minutes of activity which my body is just getting back to after having my broken hand get back to normal.
There are also family priorities today. There is a floating two hour slot [PF]. When the brain becomes depleted it will direct me to engage in some family activities. The unfortunate element here is that the family has to deal with a depleted brain. The upside is that I have that family block scheduled. It is likely to be 8 PM. I have no idea as I type. But everything else will be completed as per the project lists I work from.
It all happens because I say it will. That's "magic" for most people. For me it's everyday life.
There's more to do. I have to take a few calls today from friends and extended family.
Everything is on paper (or on the whiteboard) and will be done as projected. But it probably won't be article, then P2, P3, P4 and so on. It will be working on multiple projects at the same time. "Multitasking" is real, it's important and it's doable. No, you do it if you don't have to while you are on P1, but for the rest of the day? You better believe multitasking is just about the only way to get everything completed so you're set for the next day.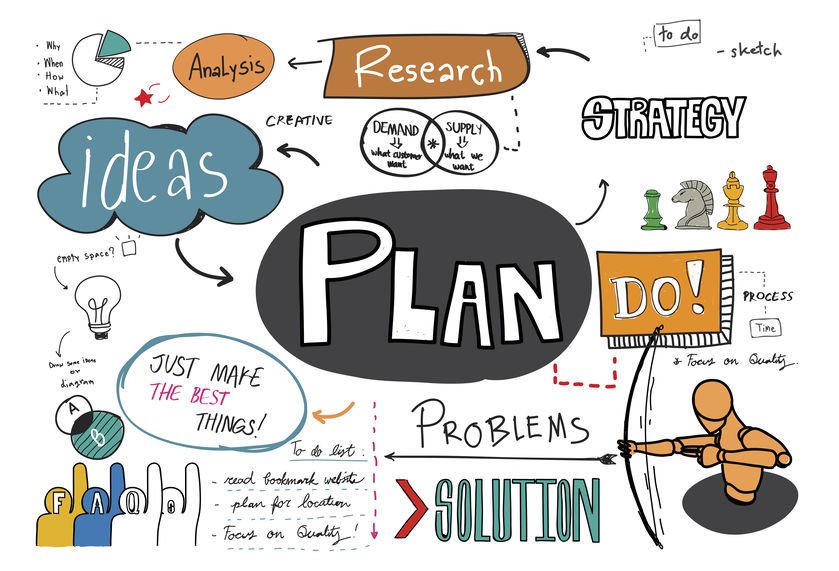 Before you start setting priorities, it's important to look at the big FOUR DIMENSIONAL picture.
You MUST step out into the near and further future to identify the things you want to accomplish, experience and do in the coming weeks, months or years, and then return to September 2020.
You're going to take these bigger outcomes and break them down into logical sequences to acquire what you desire. From these smaller outcomes, it becomes more clear what needs to be done each day and how to prioritize.
Your Life Time
I have a belief.
Social security (retirement pensions that you don't control, etc.) eventually won't "be there" for everyone reading this. If "they are" then it will be in a limited fashion as has been happening in the last decade as promised return of your money is started to be returned, then taxed, then eliminated as you generate more revenue for the government. It's just math. Time will pass, more limits and blocks to what was once yours will occur.
I wish for plenty of life experiences…but I believe math.
Whether you are 20, 30, 40, 50, 60, 70, 80 makes no difference. You plan for all of the years that are left.
For intelligent humans life must be driven by the 4D life. Each day you are going to be alive between now and your final day needs to be important. If you put too much weight on any set of days (near or far) then your life is going to be a lot less pleasant than you desire. You learn to avoid those things you can control that would normally be problems for most people.
If you don't have a long-term plan, how do you decide what to do each day? It's tough to determine what to do.
Then you procrastinate.
We're not going to play that game, ever.
With a well-defined life time it becomes easy to see what needs to be done first and then you can work on 2,3,4 simultaneously. Planned distraction allows for things to be as foreseen reducing stress and anxiety.
Starting with long-term possible futures is especially important if you're focusing on areas of your life such as business and finance. In these areas, long-term outcomes are essential.
You may be saving up for a major purchase, building credit to buy a house, developing a new product to launch, etc. In order to do these things, you need a well defined time line. This is also indispensable with personal development outcomes such as weight loss.
How do you set Life Time Outcomes?
Setting Life Time Outcomes
The process of setting outcomes is not complicated so long as you understand that when you are driving your own car you will get off course and sometimes find the new courses are better (keep going) or worse (get back on the old course).
It IS important to note that just because something feels better in the moment doesn't mean that ANYTHING is getting better. The measures are based on your chosen outcomes.
You determine what you REALLY want and NEED in life. You determine what accomplishments you want and need to have and do. You determine who you want to be.
In each area of your life, create 4D journeys. Your journeys can reach their "destination" next week or in your retirement years. It will be different for different aspects of life. Once you've defined an outcome, determine what steps you need to take in order to reach the outcome. These steps make up your mile markers and near term projects.
Now, set a time line for each of your projects. Then, break each of these projects into action steps that will get you to what you choose in life. You may have to reduce the size of smaller projects at first while you learn what skills and steps in sequences will be required for your journey(ies). These steps then become your 'things to do,' or 'things you get to do' which you can prioritize depending on your time lines.
Example – starting a business. What do you need to do in order to get started?
You can divide this into several areas or projects: getting a location, incorporating, gathering resources you need, gaining the skills you need. Each of these tasks would be an outcome with a timeline. You can then work backwards again identifying all of the little actions you need to take to accomplish each outcome and consequently, your larger outcome of beginning a business.
Use Time Logically
In general, you should put your most urgent projects first when setting your daily priorities. However, there may be times when you'll want to bump a higher priority item to a different spot on your list of things to do. If a task takes a great deal of time to accomplish, you begin first with this and then you take breaks from it by accomplishing other important projects that day.
4D outcomes require flexibility. You may realize that something else is more important to you in life than whatever the first chosen outcome was. This is normal and desirable in life. If this is the case, being flexible with your future will cause you to be acquire positive outcomes more rapidly.
Priority One: Fundamentals
You can think of your priorities as short-term micro-outcomes that help you achieve the things you want and need in many aspects of life.. Setting priorities helps you keep control over your time, energy, and resources. There are many ways to set priorities, my preferred is with the Time Plan System in The 168 Hour Week: Living Life Your Way 24/7, but here are some of the basics.
Begin with your Responsibilities, Your Obsessions & Passions
Setting priorities starts with identifying what you really want in life. Passion is also important in determining your priorities. If you're passionate about your art but you spend all of your time working, you'll feel like your neglecting that area of your life, and vice versa.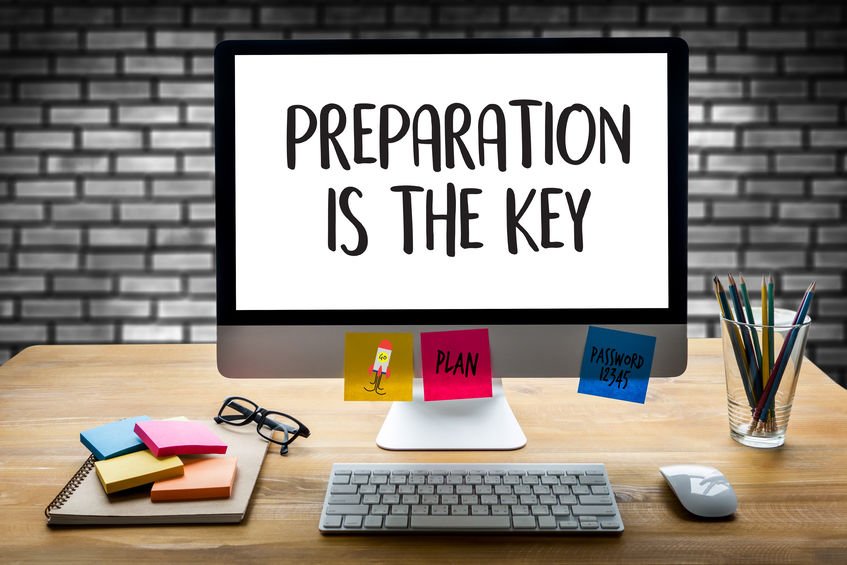 What aspects of life are to be brought into consideration as Life Time Priorities?
Areas of your life to consider include:
Career
Financial
Education
Family and Relationships
Artistic
Attitude
Health
Leisure Activities
Service to Others
No one can possibly hope to have excellence in all aspects, or for that matter ANY aspect of life without a well defined and then executed plan.
The Importance of Clarity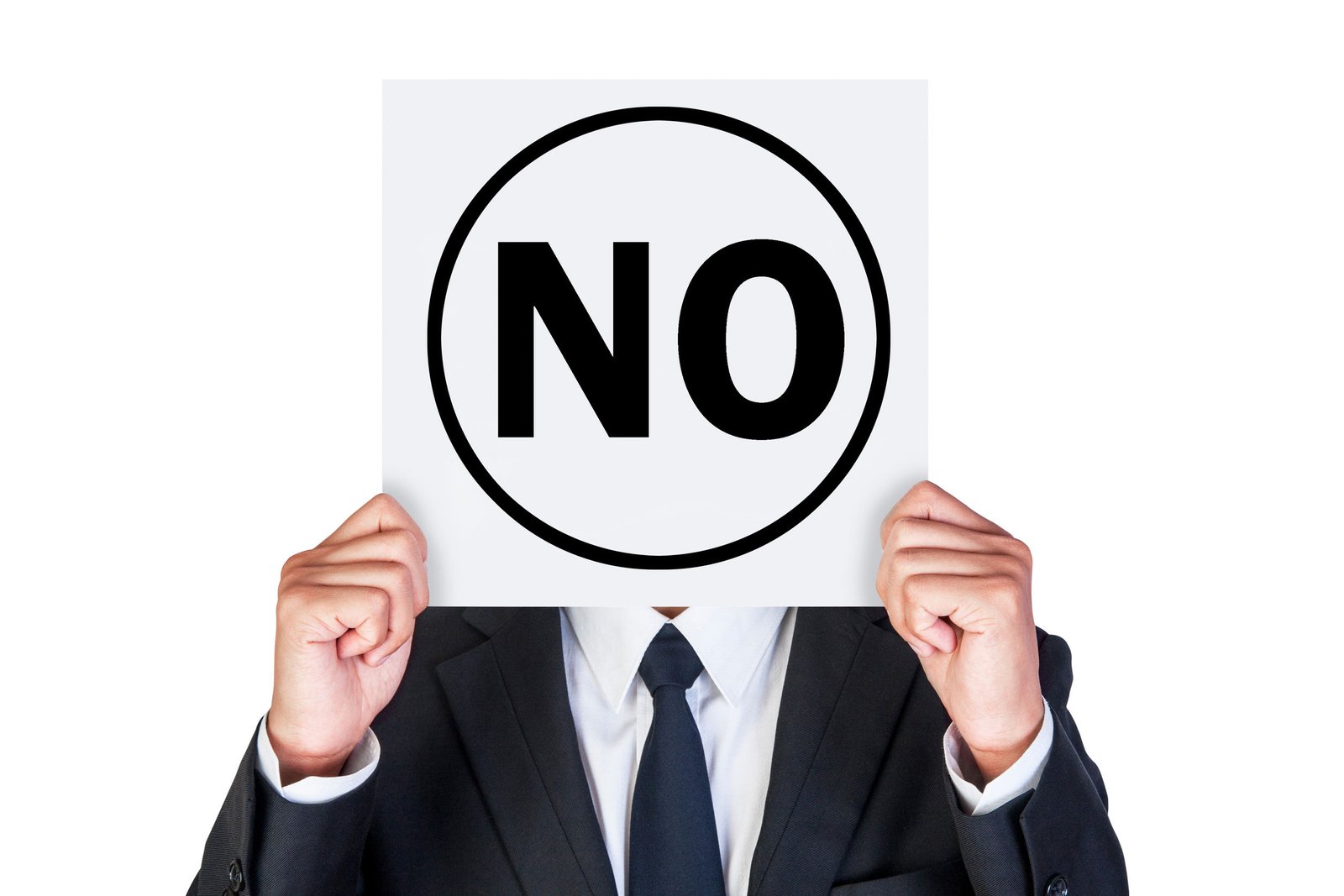 Be as clear as possible about what really matters to you because you are going to say NO to almost everything and everyone else.
Write down each idea, thought, possible outcome, passion, interest, desire, friend, lover.
An outcome would be something like, "While doing A – K, I drop 20-24 pounds by Christmas."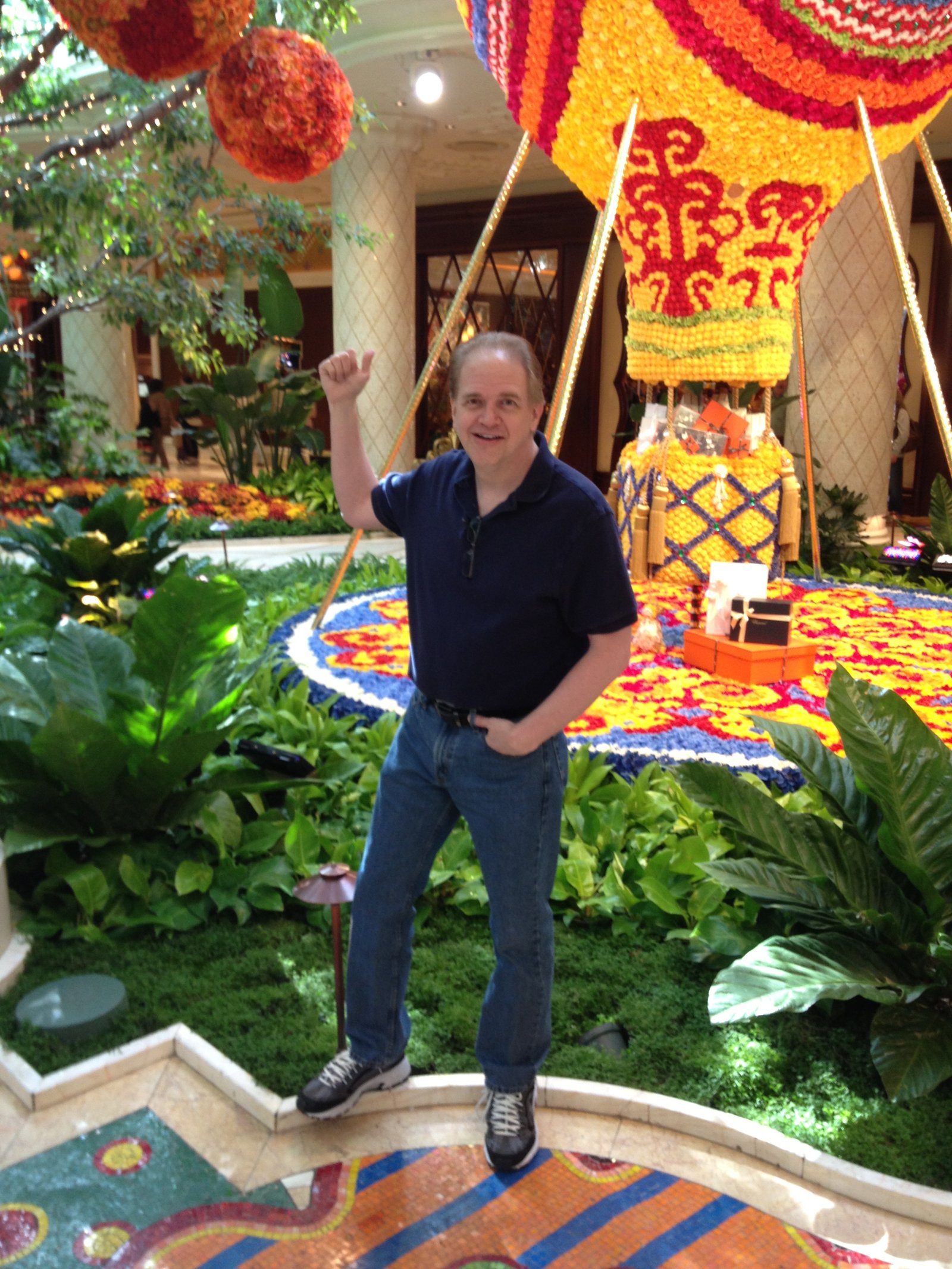 A hobby passion might be something like, 'I want to study Japanese.' It's a hobby. Your life doesn't depend on it. Your children's education doesn't depend on it. It's something you'll do in your leisure time and you WILL block out your leisure time FIRST each week, as you will discover next week.
The clearer and more specific you are, the easier it will be for you to achieve outcomes and make sure they're of real value to you.
These aren't affirmations. You're writing down what could be real in real life. You'll in significant part, be choosing life from this list.
Setting Your Priorities
There are several methods for setting priorities which we'll discuss in the next few articles, but for each, tie in your daily activities with the goal or passion with which they're related.
Your most important daily priorities benefit those around you who can't fend for themselves.
Your most important daily priorities not only pay today's bills but pay the bills for a period in your retirement.
What are YOUR most important daily priorities?
Your most important daily priorities make sure you survive in life until tomorrow and through whatever age you wish to attain.
Important priorities MUST generate MEANING for you if they don't hit any of the above criteria.
Never give up control of the priorities that keep you and those who depend on your in a 4D "good place."
Key Point: There is a BIG DIFFERENCE between what makes people happy and what puts food on the plate today and later in life when you have less energy.
Key Point: You make sure those who depend on you for life's basics are taken care of all across the time line. THEN you focus more on those priorities that raise your affect.
Can You Delegate?
If you are an entrepreneur or a parent, or similar, you must delegate projects with wisdom. When dealing with daily tasks, always ask yourself whether or not something can be delegated. This is usually impossible with personal outcomes. No one but you and those in your environment can help you generate a fulfilling in life. Look especially at the lowest priority items on your list to see if there is a way to get rid of them by delegating.
Key Point: If you are the bread winner, your first and foremost responsibility is to win bread.
How Much Is Too Much?
At any given time you can only SERIOUSLY have a handful of major outcomes or high priorities. If you have more you have some serious choices to make. If you are an entrepreneur and have a family, right there is enough for 90% of humans at least while developing revenues and relationships that will last into the next 20 years. This doesn't mean leisure doesn't play a role. Leisure plays a LARGE role in achieving outcomes. I'll explain WHY this is so important next week in Coffee.
Each day there should only be 3 – 7 'must do' items. If you find yourself with too many MAJOR daily tasks, this means that you're trying to do too much at once. Try putting off some less important priorities until you accomplish projects.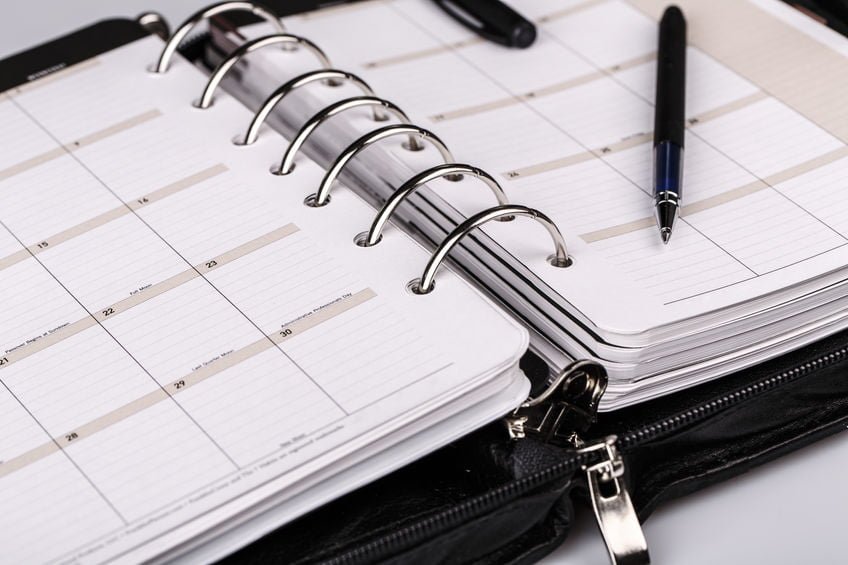 Live Your Priorities
Finally, while it's important to plan your outcomes and priorities, it's even more important to actually follow the plan you make. Evaluate your time realistically and put your plan into action. If you find it hard to follow your plan, go back to the drawing board and choose outcomes that are something you can actually DO.
Next week, you get the checklists, the details and lowdown on how to seriously get EVERYTHING done.
The one thing that won't be adjusted is you will do the BIG PROJECT FIRST each day. That which is going to take away your self control for the rest of the day because you need it for what matters most holistically.