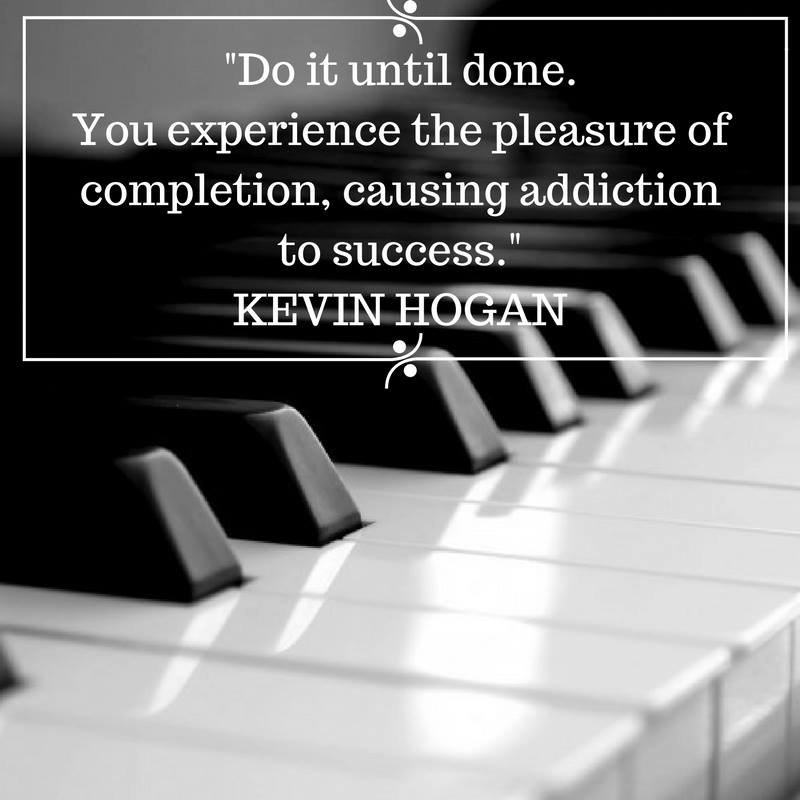 Are You the Owner of Your Life
You begin prioritizing your life, your year, your world, your day with what matters most.
Who do you love?
No one? No problem. Someone? Then let's begin here.
The first thing you do is put that person on the schedule for an hour in a sensible place. An hour you will have ENERGY. An hour you will be able to be attentive. This hour is your first hour together with your spouse or your child.
Have a spouse and two kids at home?
Great!
Block three hours for the spouse and two kids. Ideally block this time in the second half of the day but block this time FIRST.
You've now blocked an hour with your wife to spend time together, whatever together means it MUST be INTERACTIVE. Some form of VALUABLE communication happens here. It could be talking, studying, loving. Whatever it is is, it is now on the schedule…and it's the first thing you block out with that person each and every day.
You do the same thing for those two other people there at the house. Alice and Bob get an hour and you block that out as well. If THEY don't want that time, no problem. You can find out what they do want.
But the people you block out time for each day are the people YOU love and often they love YOU because of what you have done here.
3 hours are now blocked. Let's call it 7 – 10 PM.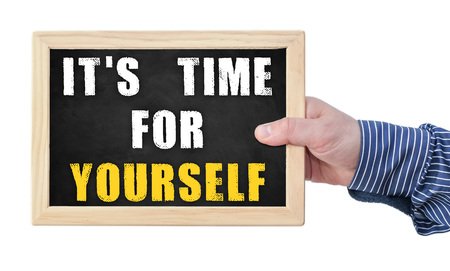 Now you (in this case me) block an hour for Survivor, The 100, The Cubs Game and The Big Bang Theory.
This is leisure. You work hard. You DESERVE to have leisure time on the schedule immediately after time with loved ones.
This is second only to your time with the person you love. This is YOUR SELFISH TIME. This is time you get to do what you want for and on behalf of you and only you.
The reason you do what you do is so that you have a great life and that revolves around you being sane and the people in your world knowing you care. You care enough to put THEM FIRST, EACH AND EVERY DAY.
If you DO THIS the relationship will flourish.
If you don't, it won't.
You have blocked an hour for you, three for the family.
Now you block an hour for dinner, a half hour for lunch and 30 minutes for miscellaneous stuff that is required to be alive.
6 hours are now in the books.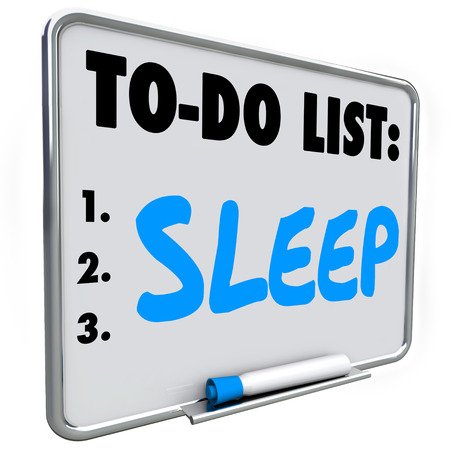 You're going to sleep 7 or 8 hours. Let's dream big and say it's 8. I'm pulling for you. 14 are in the books. 9 left.
Problems will happen today. Disasters will occur. That's why you record Survivor and Big Bang on your DVR. That way you can watch it later on.
Here's a secret. Most of your family doesn't want an hour each day with you. It does happen and you plan for it to happen but most days the kids prefer not to have that Mom or Dad time and do prefer the neighbor kids or similar.
That's fine because this time then goes to solving problems in real time. But once again, the PLAN is in force.
The remaining 9 hours in this are for your business projects. These hours are uninterrupted.
No one breaks the rule.
This rule is what the rest of the world spins on.
Your projects (or future projects) take care of you forever.
It must take an act of God to get you away from the projects you have deemed worth completing today.
This is what pays the bills. It's what puts food on the table and generates EVERYTHING else in life.
9 hours is a VERY MINIMIALISTIC answer to a day in the life of an entrepreneur. But you can do a lot in that 63 hours each week. You may not become an instant millionaire but you can run a business on 63 hours per week.
And more importantly you can successfully navigate all the needs of those you love at the same time.
The rest of the demands on your time require you to say, "NO."
"No." This two letter word is the door to freedom.
Going forward YOU set your daily life with intention.
Going forward YOU determine your leisure (and obviously it doesn't have to be an hour every day, it could be 3 hours on Saturday and 3 on Sunday or whatever works best for you, but, you SHOULD reward yourself with 5 – 10 hours per week…for you to kick back, read, ski, hike, or putter in the yard).
Now, let's get specific and get to just precisely HOW and WHEN this is all going to happen!
When you have a big list of things to do and they all seem urgent, life can feel overwhelming.
Add in those months, weeks or years when someone gets really sick or dies or life throws you some serious curve balls and life gets more than overwhelming. It can feel like life is crushing you.
It's during these periods that it is MOST important to prioritize and take charge over what you CAN and maneuver around the random black swans.
One method for setting priorities is to create categories and then place your to-do items in the appropriate category.
There are different values for time.
Everyone's time matters. But not everyone can do/accomplish the same kinds of tasks.
Not a lot of people are going to be able to cut the acre of lawn. So the person who is physically most able does that. Not everyone can take care of the taxes or accounting for the business or the home. Everyone's time matters, a lot. But everyone has to measure up to reality. Someone must do 1A and someone must do 2A. The first logical division is by capability.
It's rare that in relationships everyone is of equal capability. It just doesn't happen in real life and if it does that's great! Simply have one person in charge of cooking and the other person in charge of lawn. One person does x and the other does Y, consistently. When roles are logically assigned and agreed upon you have HARMONY. When they are not, you generate resentment.
Once that is established then you put together your BIG LIST (See The168 Hour Week for details.)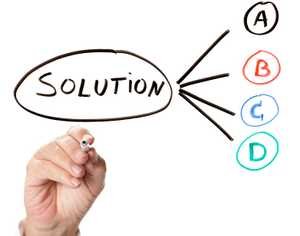 The letters A, B, C, D, and E each stand for a type of project:
A – MUST be DONE TODAY. Period. You don't go to bed that night until it is 100% done. Period. No exceptions. Never.
B – These are things you really should do today but aren't a matter of life and death. There may not be negative consequences if you don't get them done. As a deadline approaches, a B task can become an A task.
C – C items are things you'd like to get done, but there are no negative consequences if you don't do them and no particular urgency. These are items that aren't (instantly) time sensitive. Your annual check up at the doctor could happen tomorrow or next month. It doesn't really make any difference. It's a "C." Planting the garden can be done next week or tomorrow. It has no urgency or dramatic downfall if it never gets done.
D – 'Delegate.' These are tasks that you can assign to a person your trust. The goal here is to make D tasks disappear from your list.
E – Eliminate.' These are tasks that aren't related to your passions or goals and that don't help you particularly. They're time-wasters that take away from the resources you could use for A, B, or C tasks.
The ABCDE isn't the only method for categorizing out there.
I have a list and I circle the things that WILL be done today. Period. There is no "a" or "b" because what is circled is simply completed. The sun goes down and projects are COMPLETED. Period.
Some people prefer to make simpler categories, such as 'must do,' 'should do' and 'nice to do.' You may choose to leave D and E tasks off your list entirely since they're not YOUR priority, and instead look at all tasks to see which could be delegated or eliminated.
Start with your A tasks or 'must do' tasks, and begin. Once they're complete, move on to the B tasks or next category.
Best Practices in List Making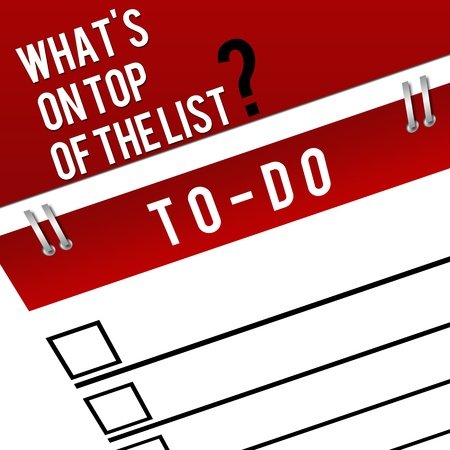 It will be helpful to decide exactly when you're going to do each item on your list. You can make a timed schedule for your day.
This ensures that you'll get everything done. Another approach is to only schedule A items and do the B and C items during other times.
Definitely guarantee yourself that your circled (A) items are going to be done today. You can bounce back and forth between these major tasks. This practice is often necessary and desirable.
Each day, reconsider each item because priorities change. B projects may move up to become an A item as its deadline approaches.
Don't keep each item stuck in its category.
The Priority Process
A simple way to set priorities is to take your list of things to do and rank each.
It requires little thought; you just make a list and put the first thing first.
Take a look at your current list. (If you haven't put one together, do that now. Take your time. It's only your life!)
Imagine that you only have time to do TWO of the projects on it today. Which would that be? Circle them or put them at the top of the list and then take the remaining items and ask the same question.
Gradually, you'll move through the items on your list and at the end of this process, you'll have a list that goes from most important to least important.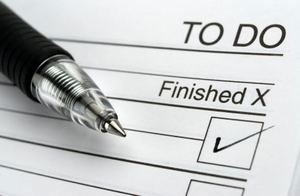 Of course, you'll get to more than one item today, unless you've made your tasks very large.
But when the unforeseen problems or distractions happen, and they will, you'll insure that the most important projects DO get 100% done.
Having trouble figuring out how to decide which projects are the ones you will do today?
Consider the negative consequences of not getting each specific task done.
Chances are that there are at least a few items on your list that will cause negative consequences if they are not finished. Let this determine which item goes first.
You can also consider deadlines. Look at your overall life outcomes and related short term requirements.
Which deadline is most pressing or which outcome requires the most time from you?
Here's an example. You have four pressing concerns today:
« A report that needs to be done for a client
« Research conference to attend
« Reply to an email inquiry from a potential client
« Follow up with a colleague about a job opportunity
Since a client is waiting for the report and there will be serious negative consequences if you don't finish it (an angry client and potentially an ex-client), this is the most important task. If you only finish one thing today, this is it. Place that at the top of your list and then ask the same question with the remaining items. If you have time to do more than one thing today, it is to reply to the inquiry. Between researching conferences and following up, the most time sensitive is to research conferences, so put that next. Finally, you'll follow up with your colleague.
It might help to write down reasons for your ranking. Beside each item on your list, write a short statement saying why you put it where you put it. You can mention the negative consequences, write down the deadline, or reiterate the long-term goal. Writing reasons your first couple of weeks of this process helps you to clarify and rank to-do items in a more efficient way.
Sometimes it's a good idea to skip a higher priority item for an urgent one that will get done faster. (You must work on the presentation for your big event next week but the plumbing is leaking.)
You can then cross it off your to-do list.
Time Blocking and Scheduling Your Daily To-Do List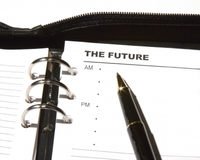 Good time management is absolutely essential for both business and personal priorities. Once you've set your priorities and scheduled the things you need to do, you need to actually put the priorities into action. In order to do this, you need good time management skills.
When setting priorities, we often make the mistake of deciding what will get done today, and then trying to twist time to meet our needs. A more realistic approach is to look at the time you have today and from that, decide how to go about your daily activities.
The Basics of Time Blocking
Time blocking is a great way to manage your day. With time blocking, you create 'blockes' of time in which to work on certain tasks. Rather than saying, 'I'll finish cleaning the garage today,' you set an hour for garage cleaning, say from noon to 1. Of course, if there are things that need to be done today, you'll finish them. But for each task, whether you need to finish it or not, there's an allotment of time in which to do it.
Time blocking is important because it gives you a specific time to work on certain things and then puts limits on them. Some tasks take longer to complete.
An Example of Time Blocking
Let's take an example. You're a freelancer who works online. You have three projects to work on today.
The highest priority job is a massive job that takes a great deal of time. The other two are short and can probably be knocked out in an hour or so.
Bounce between the projects if you get stifled or less excited about one vs. another. Simply be certain to complete all today before you go to bed.
If you time block, you alot a certain amount of time to that big job; let's say it's three hours. When the three hours are up, that's it for today. This allows you to work on the other items as well, which you can maybe finish today. Tomorrow, you only have to finish the big job.
Scheduling Your To-Do List
Time blocking also helps you to schedule your to-do list items. It may be that that highest priority item isn't necessarily the first thing you should do. When you time block and create a daily schedule, you can work on the highest priority task at any time of day and still get it done.
Let's say that you need to:
« Clean the house to get ready for company
« Finish a job for a client
« Think of ideas for an upcoming networking event
The most important is to get the house ready, followed by ideas for the event which is coming soon. The job can wait a few days if need be.
If you go straight down the list, you'll spend the morning and early afternoon cleaning. Then, you'll have to sit down and think of ideas. In the evening, you'll be working on the job. But what if mornings are better for mental work, while the afternoon and early evening are better for physical work?
With time blocking, you can schedule your day and do these tasks at their optimal times. You can start the day off with two hours of the client job, which hopefully you'll finish in those two hours. You can spend four hours mid-day cleaning, with the option of going a fifth hour if you're not done. At night, which is your best time for creative work, you can brainstorm event ideas.
Time blocking and scheduling allow you complete control over how you spend your day. But it's a method that takes time to master. How do you know how long tasks will take? And how do you know when are your optimal times for different kinds of work? Start time blocking and consider it an experiment, monitoring results to find what works and what doesn't.