What aspect of influence can you instantly that you currently don't use or utilize enough?
Research continues to prove that Priming is one of the most important concepts in influence.
If I ask you, "Where do you find the number 7"?
You might answer: in the prices of products or on slot machines in Las Vegas. (Notice that I'm already "pre-primed" to think in terms of Las Vegas and books, not Bangkok and sets of screwdrivers.)
If I ask you, "Where do you find the numbers 7 and 10?"
You might answer: in the titles of books. I know I did.
If I ask, "Where do you find the numbers 7, 10, 12?"
You might answer: in a math book. First thing that came to my mind.
If I ask you, "Where do you find the numbers 7, 10, 12 and 666?"
You, like the vast majority of people, will answer: in The Bible.
Finally, if I ask you, "Where do you find the numbers 7, 10, 12 and 616?"
You probably wouldn't answer, "the oldest manuscripts of the Bible", but if you did, you'd almost certainly be right, as the Oxyrhynchus papyri does indeed give us a number indicative of Caligula as being a very bad dude as far as Christians and Jews were concerned, back in the day. What was that number? 616. Who knew?
[The Oxyrhynchus papyri is a group of ancient manuscripts dated from the 1st to the 6th century AD found during the late 19th and early 20th centuries including Greek and Latin documents, letters, and literary works, including books of the Old and New Testament.]
Was 616 the "real 666?"
It probably was, and that's a fascinating discussion, but here's the thing. Look at these two numbers:
666
616
You want your client, partner or spouse to respond well to your proposal. You need them to say "yes" to whatever it is you sell or need them to do.
Would you rather have 666 or 616 appear at the top of a proposal?
Right.
616.
No one has a bad feeling about 616, except maybe Bible scholars.
It has nothing to do with what is correct or incorrect.
It's all about how a cue, a numeric cue in this case, influences your client, partner or spouse.
The fact remains that you are more like to get rejected if you have a 666 up there at the top of the page, on your license plate, as part of your phone number, or in your street address.
Point made?
Now remember, you can tell them that the real bad guy number was 616 and probably not 666, but it isn't going to matter a lick. What matters is how those numbers make you FEEL and what behavior or action they might trigger. I've seen people exhibit great fear in wanting to get away from talking or thinking about 666. There is quite a bit of superstition surrounding the number 666.
Second point made.
The simple visual cue of a number CAN and DOES trigger improved performance, decreased performance, FEELINGS and ACTIONS.
How do you maximize the true impact of Priming? :
The Impact of Priming
Today I want to show you how priming (the use of a cue of which the other person is not aware that it is a behavioral cue) affects their performance and behavior.
Ten years ago, a mega-encyclopedia of psychology said that priming had only a tiny effect on behavior.
I wrote about priming for the first time in 2004 and suggested that they were wrong.
And they were.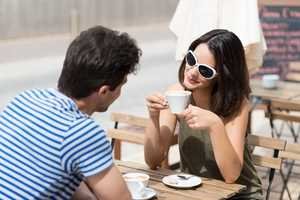 Priming means that a person's behavior or performance is changed from what it otherwise would have been, because of a cue. That cue could be something as simple as a pretty girl sitting over there. The individual sipping on a cup of coffee vs. an iced tea will almost certainly change how that person feels about you. Want to know which YOU want them to be drinking? (I'll tell you that in a few minutes as well.)
Priming means being unaware of, but easily able to see, hear, smell or feel something and at the nonconscious level be influenced by that cue. It can be as simple as a page number on a power point or piece of paper. Priming can also be something someone considers irrelevant in the moment when it unwittingly actually plays a big role in their nonconscious mind. For example, a letter indicating success or failure (A vs. F).
I confess it does at first seem hard to grasp that a person could be triggered to make a donation (or not), love their spouse (or not), report an accident (or not), buy a product (or not), vote for a candidate (or not) all because a letter, number, photo, person or similar is somewhere visible to the individual.
But that's what happens in the real world.
For YOU, knowing that these influential cues exist and are predictably useful in changing or shifting behavior, particularly in the moment, though because of the domino effect, can also have long-term impact in many cases.
To Prime or Not to Prime
More importantly, the array of cues can be manipulated for your own success, and for the success of others. And even more importantly, lack of manipulating cues in the environment will have a larger impact on your failure or the failure of others. Lack of changing environmental cues is a key cause of hearing "no," when you need "yes."
Additionally, these cues will increase or decrease the probability of someone liking you or buying your product. And of course, they influence your probability of liking someone or buying their product.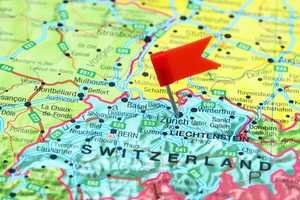 My first trip to a non-English speaking country was worth its weight in Gold Lessons for me. I learned that what influences in the US or UK can have the OPPOSITE EFFECT in a different country.
For example, people tend to buy products when influenced by numbers (for example) that they feel good or secure around. While considering numbers in general, certain numbers feel good or are positively experienced when contrasted with other numbers that are not. Importantly what has a positive influence in one culture does the opposite in in the other. "What works," changes from country to country.
This, of course, can be also be different for any one person or family, but in general, what follows are some useful takeaways for influencing.
Priming with Numbers
In the United States, that number 7 is a number most people "feel good" about. It influences in a positive fashion.
In China, the number 7 is unlucky.
In Germany, 4 is generally considered a "feel good" or "lucky" number.
In Korea, the number 4 resonates with death.
In China, 4 sounds like death, when spoken.
4 doesn't work well in Japan, either …
In Norway, 9 is generally that "feel good" or "lucky" number.
In Japan 9 is a "feel bad" number. It sounds like "torture" when spoken out loud.
In the United States, if you give the girl you love a dozen roses, she'll probably know you care. Do the same in Russia and you are sending a message associated with death or funerals. (In fact, even numbers in general don't play well in Russia.)
In both Japan and China, the number 8 is a very lucky number. It sounds like "prosper" when spoken out loud in Chinese.
But in India, 8 is a very unlucky number.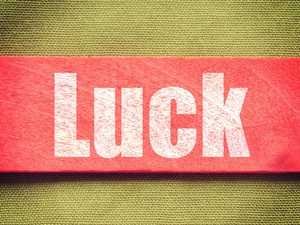 Go to Italy? 13 is perceived as a lucky number, particularly among many older people.
In the United States, the United Kingdom and a bunch of other countries, 13 is generally perceived as an unlucky number. Some hotels and high rise buildings in Germany and the U.S. don't even have a 13th floor!
The number 3 is a "feel good" number in Sweden, but in China it is connected with death.
And of course priming with numbers is just one of hundreds of tools you have at your disposal.
You and I already know that people almost universally, positively identify with the letters in their name. We also know the number indicating the year, month and date of our birth, mean quite a bit to us. It's not just your BIRTH day it's your LIFE day.
The two digits of the year you were a senior in high school often carry positive feelings as well. (It was the year you escaped after all …)
Using a number that has that "feel bad" attached to it triggers performance to falter in testing.
Priming for Success
For example, in Switzerland, the number 6 indicates you did well in school. 1 in Switzerland means you did poorly, like the United States "F." In Germany, 1 means you did well. 6 in Germany indicates you failed. Same as "F" in the U.S.
When researchers gave test subjects a booklet to take a test, the participants did better on the test itself when they were told basically that, "the number on the cover of your booklet is the test number, make sure to write it on each page of the book, the computer isn't scanning properly."
So in Switzerland, people who had a 6 vs. a 1 on the cover, did dramatically better on the test itself. In Germany those who had a 1 vs. a 6 on the cover did significantly better as well.
That's COOL!
But …
Here's something even more fascinating … :
Keep in Mind International Priming Cues and Cultural Differences
Every experiment needs a "control group."
A logical number to have selected for a control group in this research would have been to put the number 8 (a neutral number) on the cover of the test booklets.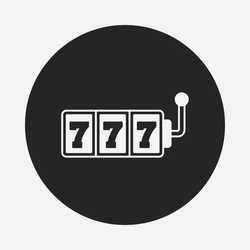 But, for some reason, the experimenters chose the number 7 as a "neutral" number. But, remember, we know that 7 in Europe is generally a "feel good" number.
In both countries, those assigned a test booklet with a 7, meaningless in grading/evaluation purposes, but meaningful as far as larger contexts, participants did almost as well as numbers that evaluated excellence on a test. (6 for Switzerland, 1 for Germany)
I believe when the test is replicated in Europe or English speaking countries, and a different control number (such as 8) is selected, the prime will get more neutral results.
The point, of course, is simple. No one recognized that the local equivalent of "A" or "F" being copied onto each page was anything more than a test number, but the context, the situation of being evaluated – triggered nonconscious improvement or more failure depending on the number assigned.
It should also be noted that priming with negative cues like 666 does a much better job at reducing performance than priming with positive cues like 7 does at improving performance.
Don't Lose Out
For people in relationships, personal, sales and business, it's critical to note that more is lost by YOUR being UNAWARE of priming that is occurring naturally in the environment, than can be made better by YOUR INTENTIONALLY priming positively.
Both matter.
It's just easier to screw something up by not knowing that the sign in the corner of the room has a 666 (or something almost as bad) on it than you can make up for by having a 7 gently placed at the top of the page.
Priming Feelings
Sheldon Cooper, a man who has trouble fitting in socially on The Big Bang Theory, has learned a little about emotion over the last 7 seasons. He knows that it is social convention to offer someone a hot beverage when they are feeling sad or dejected.
Sheldon learned well.
People given a warm beverage vs. people drinking a cool beverage, importantly, feel warmer feelings toward YOU.
You can imagine moments when a warm beverage might be less appreciated (think about a sizzling hot summer day), but indoors, in environmentally controlled settings (AC/Heat) you can predict that a cup of coffee or tea will do better than an ice cold beer when it comes to people LIKING YOU.
Obviously on your lunch date whether personal or business, is going to be influenced by whether they have a warm or cool drink.
Priming Choices
When subjects in a consumer study were given a therapeutic pad to hold, they found it to be either hot or cold. Those who held a pad chose between giving themselves something or giving something to someone else.
What happened?
People who held a cold pad were 3:1 more likely to take a refreshment for themselves than give a small gift certificate to others.
People who held a hot pad were split almost 50:50.
Bonus Tip
Giving someone something warm to hold also increases their level of trust in a significant, dramatic way.
Priming: Simple cues from the environment that shift behavior in remarkable ways …
---
Get more priming and influence cues by registering for the following e-course!
Internet Marketing
and Web Wealth
9+ Week E-Course
with Kevin Hogan, Psy.D.
Next Course begins September 22, 2015
"Will YOU be the next person to do 'six figures' annually on the Internet?"
Create the Lifestyle You Want with Internet Marketing
Scott lives in California but has recorded most of his online video training material in Hawaii. He does it on his own time, in his own way. Probably because it's his best possible personal lifestyle. Perhaps I'm wrong. Perhaps he'd be doing better somewhere else.
You can do the same thing as Scott and the dozens of other participants who have been using the longest ongoing Internet Marketing Course to help launch profitable projects for people across all industries and fields of work.
Using the same strategies and techniques we've used to make a ZERO investment turn into *seven* digits … I'm thinking, you can do it.
I'm not suggesting you'll do EIGHT digits annually … or even seven. THAT requires a significant amount of work, and maybe even some luck. So let's stick with more attainable outcomes, at least for now.
Making Money Online
When you want to make money online … you either:
a) pay a lot of money to get people to hear about you, or

b) you cause people to come to you without cost.
I prefer that latter and that is one of the most important variables to your success.
Online marketing is how you make money in life in 2015. People who don't market online have very little chance of achieving any kind of financial success going forward. When you search for any phrase there are a few people/sites that the search engines consider the most important for you to see. You're going to learn to be one of those people who end up in the search results.
And that is simply the beginning…
"But I can I really do it?"
Using the same strategies and techniques we've used to make a ZERO investment turn into *seven* digits … I'm thinking, you can do the same or at least half or a third or a quarter of that …
Do You Want A Systematic Approach?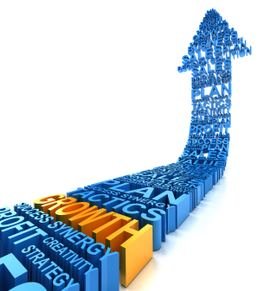 This E-Course includes a detailed step by step systematic approach to results, so you can SEE HOW to do what you need to do. The delivery of this course is entirely online and all at your convenience.
It's very different from any online course you've heard of and I direct it much differently than anything you've ever considered.
There are also comprehensive documents that reveal an almost endless array of what works, why, and how to implement. Perhaps most important is that for all marketing questions you will have, you get complete access to me for mentoring and coaching for 9 weeks.
Because Online Marketing of a new or existing "business" is evolving rapidly, we have JUST FINISHED dramatically updating and upgrading the course for you.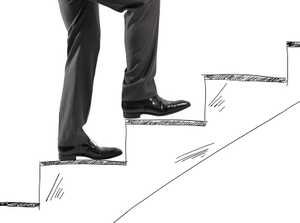 What helps most is that unlike a barrage of home study programs, with our team, you can ask questions that are important to you and your efforts 24/7 for two solid months as we progress step by step, day by day.
You'll be right along side of people who have had an online business for several years.
Would You Like An Experienced Expert Mentor?
You have a MENTOR. (Actually a few this go 'round!) You get to ask someone who has those seven digits instead of the guy who works for the guy who would like to earn five digits. The difference is critical as should be obvious.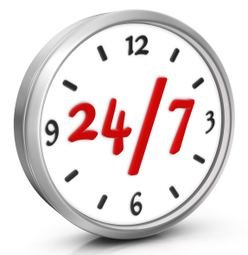 You have me at your email pleasure for as many hours as I'm awake. That's most hours … I will answer EVERY question in copious detail so you have 100% understanding.
Question: What is the value of a 9+ week course if it brings in $100,000 in say 2015?
Half?
$30,000?
$20,000?
Well, I'll tell you what it's worth to me.
The answer is $10,000.
It's like a finders fee.
When your website(s) NET revenues total $100,000, that's when you pay 2/3 of the course tuition. Less than 1/3 of your tuition is paid in advance.
Perhaps you have paid for numerous big Internet Marketing packages.
That's cool but will you REALLY do IT???!?!?! And even if you did, who would you have someone to communicate with every single day when you need help?
There's no one there and the research says NO, you won't use the program. Research says … the probability approaches zero.
You won't fail because you won't start.
The System you are going to learn is unlike anything you've seen or heard of before.
Is it Time for A Different Approach?
Building wealth on the web requires doing a number of simple things right. It requires doing a few more complicated things fairly well and it requires being able to master ONE of about 20 different marketing tools. That's it … one.
ONE!
Most Internet Marketers will tell you WHAT you need to know. I will show you HOW to do it and WHY so you can replicate results in the future.
Everything you learn in this experience is 100% for your business.
Your total knowledge of the web/internet/media today doesn't have to even hit the radar. We walk you through everything, step by step.
For example: If I tell you that you are going to use video on your website … I'll SHOW YOU HOW TO DO IT in such a way that it works FAST and EASY. I won't just say, "Oh, video on the website is really helpful …"
I'll show you how to get video on a website for the world to see. (It's not 1/10 as hard as you think it might be.)
I've learned to do things quickly, effectively and efficiently mostly because I am not tech savvy. I want to simply share with you what works and how to grow a successful online marketing Coffee Table Business.
100 Reasons To Do This Specific Course
Here are just some of the 100 key points reflecting what you will learn:
Note: There is no mandatory schedule you need to follow – you create your own schedule with Kevin to follow for the duration of the course. You WILL have Kevin for the asking via email 24-7.
1) How to get a web name in 2 minutes. (like kevinhogan.net)
2) How to start a website and have it UP in 55 minutes.
3) How to post the website to the Internet in 10 minutes.
4) How to get people to come to the website within 4 HOURS.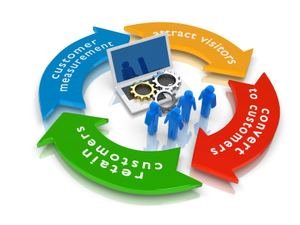 5) How to get the biggest search engines to direct people to you instead of your competitor, for free.
6) Exactly WHAT you need on your website to make your website popular. (Within days.)
7) How to engender love from search engines and develop a "long term relationship" with search engines, so you get more and more traffic your way quickly and for a long, long time.
8) Specific things you can do that will cause search engines to know your site is important enough to push you onto the first page.
9) How to KNOW what to sell on your website(s). Whether to start a Coffee Table Business or use the Internet to make your current business thrive.
10) Choosing products and services to sell.
| | |
| --- | --- |
| "Kevin's Internet Marketing and Web Wealth E-Course was excellent. He gave us LOADS of stuff to learn, and he also personally answered every single question I could throw at him. So now I have all the knowledge needed to successfully market ANY product. There's no need to guess or wonder what some other guru knows that I don't know because he gave us everything that actually works!" Jason Lowe, New Zealand | |
11) How to make a relatively nice income stream, without having to create a product or service yourself!
12) How to get other people to help you build your empire as quickly as possible. And not just how, but your team will indeed do this with you as you will help them do the same thing.
13) How to create a sales force of people, without cost, to tell the world about you…Try doing that in the brick and mortar world.
14) How to WRITE the copy (advertisements) that will sell the products and services you will earn money from.
15) How to know what to write.
16) Learn all the wrong ways to write that will cause any site to go broke.
17) Learn the EXACT WORDS and PHRASES that the pros use to bring in big numbers every year.
18) How to appeal to a very specific audience so your message doesn't have to be wasted on people not interested in what you are selling.
19) Learn the art and science of writing copy.
20) Find out what sizes of print and what FONTS and COLORS of type make the most money the fastest.
21) Learn how to test, in just a few DAYS, what is working for YOU and change QUICKLY so there are NO WASTED DAYS in building your business.
22) Learn to do the things that sound complicated that can be SUPER EASY….like picking the right keywords for your website and the products you decide you want people to own.
23) How to let the search engines how you want your stuff to be promoted and referenced.
24) How to gain the trust of the search engines in a changing environment.
25) Search engines are getting smarter but they still don't read like people. If I want to promote myself as a body language expert, my metatags and keywords might have to read "EXPERT BODY LANGUAGE" and not, "BODY LANGUAGE EXPERT." I'll show you how to figure this out in SECONDS.
"Kevin, I want to thank you for your Internet Marketing E-Course, as I was able to write a book (me! I wrote a book!) with the information you gave. I was a bit of a silent partner as I didn't talk, email or respond with the group much, but I have learned a great deal and this course has been invaluable to me and my business. Thank you!" Betty Eastman, LCSW
26) Find out how to get other people to help you build your business…even your competitors. (REALLY) So all that you do every day…it's all done so you are in total control of your own income.
27) How to get people to buy products you release today….today…yes…you make it, produce it and release it today…and it sells TODAY and it sells A LOT.
28) How to write an ad for that product that will actually work. (If you have written an ad before and discovered it failed miserably you know that almost ALL ads fail.)
29) How to develop LOYAL customers.
30) There is NOTHING more important in web marketing than using email or better, an "E-zine." I'll show you how to write your own Coffee with Kevin Hogan and have people caffeine CRAVING IT every week.
31) I'll share with you the biggest risk I ever took in Internet Marketing. It has to do with Coffee with Kevin Hogan and it paid off like the lottery. NO ONE ELSE does this who has an e-zine. I'll show you what it is and how I did it.
32) You'll see specifically and in a step by step fashion, just how to get your e-zine DELIVERED into the email boxes around the world so it isn't filtered as spam.
33) I'll show you step by step how to develop LOYAL readers where everyone else just has their e-zine read rarely and often by accident.
34) You'll learn whether or not you should promote specific products and services through your e-zine when you are approached.
35) People talk about their "lists" of one million people. Let me tell you that number means diddly. If you are on a LIST you are NEXT IN LINE at the hotel. I have READERS. People who want to read Coffee as much as they want to read Cosmo, Maxim or The Wall Street Journal. The difference between a LIST and YOUR READERS is ENORMOUS. I'll show you EXACTLY how to have people KNOW they are important to you.
| | |
| --- | --- |
| "Kevin, the Internet Marketing Course was great! I highly recommend Kevin Hogan's web marketing and Internet E-Course to anyone who is serious about learning and implementing the nuts and bolts of having a profitable online business. Hogan without a doubt over-delivers on the information he provides. This course was well worth the price and way more. Again, if you are looking to learn and grow your Internet business, this course is for you. Whether you are a beginner or advanced, I highly recommend it." Michael Roth, DC, www.rothwellnesscenter.com | |
36) I'll show you how to develop a relationship with your readers, no matter how many your have…so that when you take a week off and your E-zine doesn't show up in their mailbox, they are screaming at you and telling you they miss you!!!
37) You'll learn EXACTLY the formula I have discovered for success using an E-zine in conjunction with your work.
38) I'll show you how to get articles for your E-zine if you can't write them all yourself. (Free articles that are surprisingly good.)
39) I'll show you how to get the biggest names in your field to contribute articles to your fledgling E-zine.
40) FACT: The E-zine is the SINGLE MOST IMPORTANT PIECE of the Web Wealth puzzle. I'll show you why and how to make sure nothing ever goes wrong.
41) I 'll show you EVERY secret I have learned about E-zines that will make you a LOT of money.
42) I will walk you through STEP BY STEP how I write Coffee with Kevin Hogan every week. Not so it's the fastest, or easiest but so it's the BEST.
43) How many OTHER E-zines do you read other than Coffee with Kevin Hogan? I get hundreds in my mail box every week. I read 7. That's it. I'll show you those seven and why I like them and why they are as profitable or MORE PROFITABLE than Coffee. Almost all E-zines are TERRIBLE. 99% is not a big enough number. People do NOT GET WHAT AN E-ZINE NEEDS TO DO. You will.
44) You will find out how to decide whether you should have a full color e-zine or a simple text e-zine. There is an EASY ANSWER for YOU and there are only THREE VARIABLES. But if you make the wrong decision, you go broke.
45) I'll show you how to write a SUBJECT LINE. NOTHING IN YOUR ENTIRE BUSINESS IS MORE IMPORTANT THAN THE SUBJECT LINE OF YOUR E-ZINE each week. Not your product quality, not your website, not YOU, NOTHING. I will show you successful subject lines and then I'll grab subject lines from my email box and show you what other people are doing that is wasting their time and their life.
46) I'll show you how to make extra money once per month in your e-zine with an idea very few have ever thought of.
47) I'll show you how to get your first 5,000 READERS as quickly as possible and compare them with the first 100,000 people on anyones list and show you why YOU WILL MAKE FAR MORE MONEY being valuable to your 5,000.
48) I'll show you REAL SECRETS that will help you use your E-ZINE to boost web traffic to your website that NO ONE ELSE IS DOING RIGHT NOW. (They will be after they take the course.)
49) I'll show you what NOT TO PUT IN YOUR E-ZINE so you save yourself legal problems.
50) I'll show you what is necessary to make your e-zine 100% deliverable.
"You have created a 'cookie cutter' plan to wealth via the internet with this course, all the participants must do is follow the directions, amazingly easy, thank you." Michael Neumann, Tikrit, Iraq