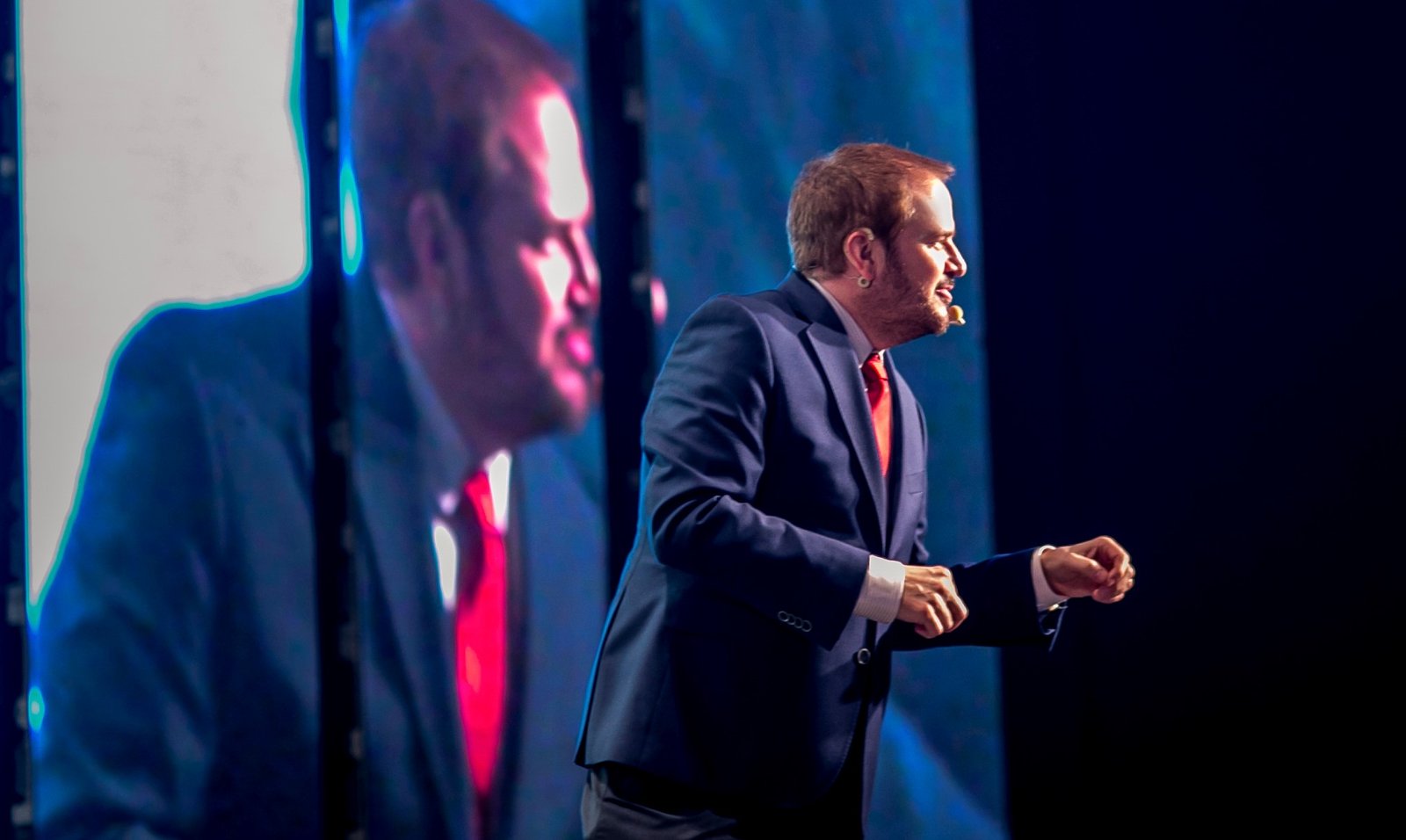 Suggested 60 min. – 3.5 hour presentation content entrees for YOUR event.
Company Sponsored Meetings and Larger Events – Body Language and Persuasion Skills
Public Arena Events – Success and Influence
Corporate or Government Leadership – Influence and Persuasion
1 or 2 day full scale trainings – Custom designed by Kevin Hogan for your group.
Can You Hear Your Body Talking?
Every single day your company loses sale after sale because your people make body language blunders.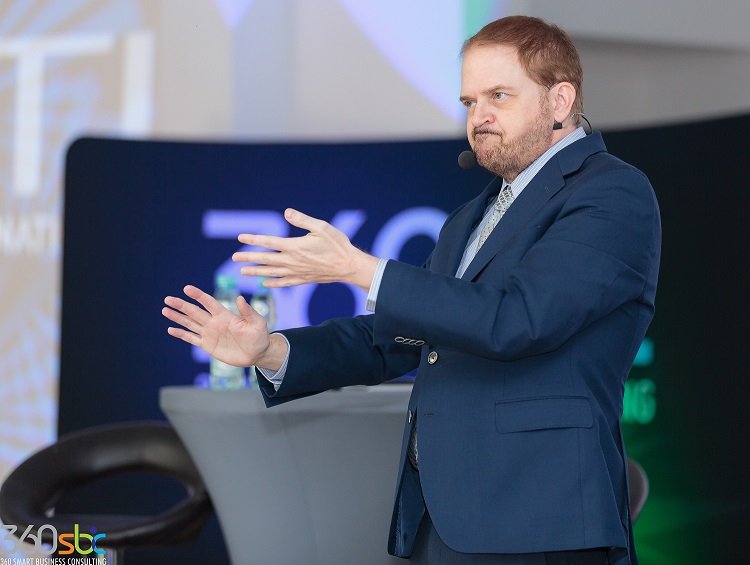 This happens in two ways. First, they misread the customer. Your clients and customers send nonverbal buying signals only to have them go unnoticed. In management, employees tell us what they need long before their requests come verbally.
Being able to see these nuances in behavior allows for more pleasant and effective communication.
More treacherous yet are the signals your people unwittingly send to others. Those signals often conflict with verbal communication creating an air of distrust or discomfort.
Kevin shows you how to eliminate both problem areas to increase productivity and profits.
Implementing Kevin's newest innovative strategies, each member on your team will be able to:
Quickly set people at ease and create a comfortable environment to do business.
Generate feelings of liking in others.
Read specific and little-known body language signals that matter most.
Send the right nonverbal "messages" that build trust and loyalty.
Use little known spatial and environmental triggers that lead to an agreement.
Persuasion Skills for Salespeople
Your team can now learn the secrets that Kevin has shared with governments and Fortune 500 employees across the world.
No one presents cutting-edge communication and influence technology in an entertaining, ethical, dynamic and instantly implementable fashion like Kevin does.
Your account reps will close more sales. Your managers will increase compliance and productivity. Your leaders will become gently influential and you will bring your brand to more people than you ever have. How? (ex.) Sales are "closed" far more often and efficiently, causing your message to be heard more effectively.
Persuasive messages have a number of bonuses for everyone involved including higher customer retention and increased satisfaction.
When your team members use Kevin's best innovative strategies, each person will be able to:
Overcome expected and unanticipated resistance.
Know how to answer the question the client is asking themselves when you ask them to say, "Yes".
Tell a simple narrative that best highlights the individual, product and company so the client feels assured that working with you is the best decision they could make today.
Ask the right question instead of talking too much.
4 unique persuasion techniques that lead to agreement.
Use two specific strategies when presenting to more than one person.
Implement three compliance gaining triggers for larger groups.
"Answer" objections before there ever is an objection.
Use the 7 magic words of persuasion properly and with ease.
Communication and Presentation Secrets of the Masters
What makes a great communicator? It's a lot more than talking.
Kevin Hogan ignites the desire in your group to communicate with more passion and effectiveness.
Overcome the eight tragic communication mistakes that people make daily.
Build rapport quickly with almost anyone
Learn to communicate with others at an unconscious level with body language
Be at ease in any situation
Be perceived as credible and the authority by any group
Experience success

Communicate persuasively
Learn the critical differences between presenting to large and small groups
Persuasion: Do This 1 Thing – They Stay With YOU!
Getting someone to say "yes" the first time…for almost anything is pretty simple if you use the tools you learn here. BUT, getting people to do or buy something a second time is an entirely different story. It costs almost nothing to keep a customer. It costs a great deal to capture new business. Kevin shares both sides of the gold coin in his presentation. You must be able to convert other businesses customers AND then keep them forever.

A full 52% of all of Kevin's presentations include the most important elements of both persuasion and body language skills at the request of the event planner.
Cutting-edge influence and nonverbal communication skills are shared. Nothing you've heard from anyone else, the material is always fresh, current, pragmatic and effective.
Kevin will customize each presentation to your meeting and event and participants.
Kevin personally meets with your people by telephone 30 days before the event to go over specfics that you'd like to have shared with the team.
What Are Meeting Planners Saying?
"I got more out of Kevin Hogan's intense delivery of real-world marketing and psychological influence research than any book, program or course that I've taken so far." David Perdew,
"You recently spoke at the Quantum Club event in Chicago – I was in the 2nd row – pretty much hanging on every word. I think you have been one of the most influential speakers I've ever met. You brought real-world useful advice that I immediately 'glombed' onto! Now I'm a raving fan!" Geri Custer, Fountain Hills, AZ
"…the next Tony Robbins." Andrzej Batko, Poland's leading Self-Development Coordinator
"Wow! Kevin is Fantastic!" Dan Yaman, President, Eventthink, Minneapolis