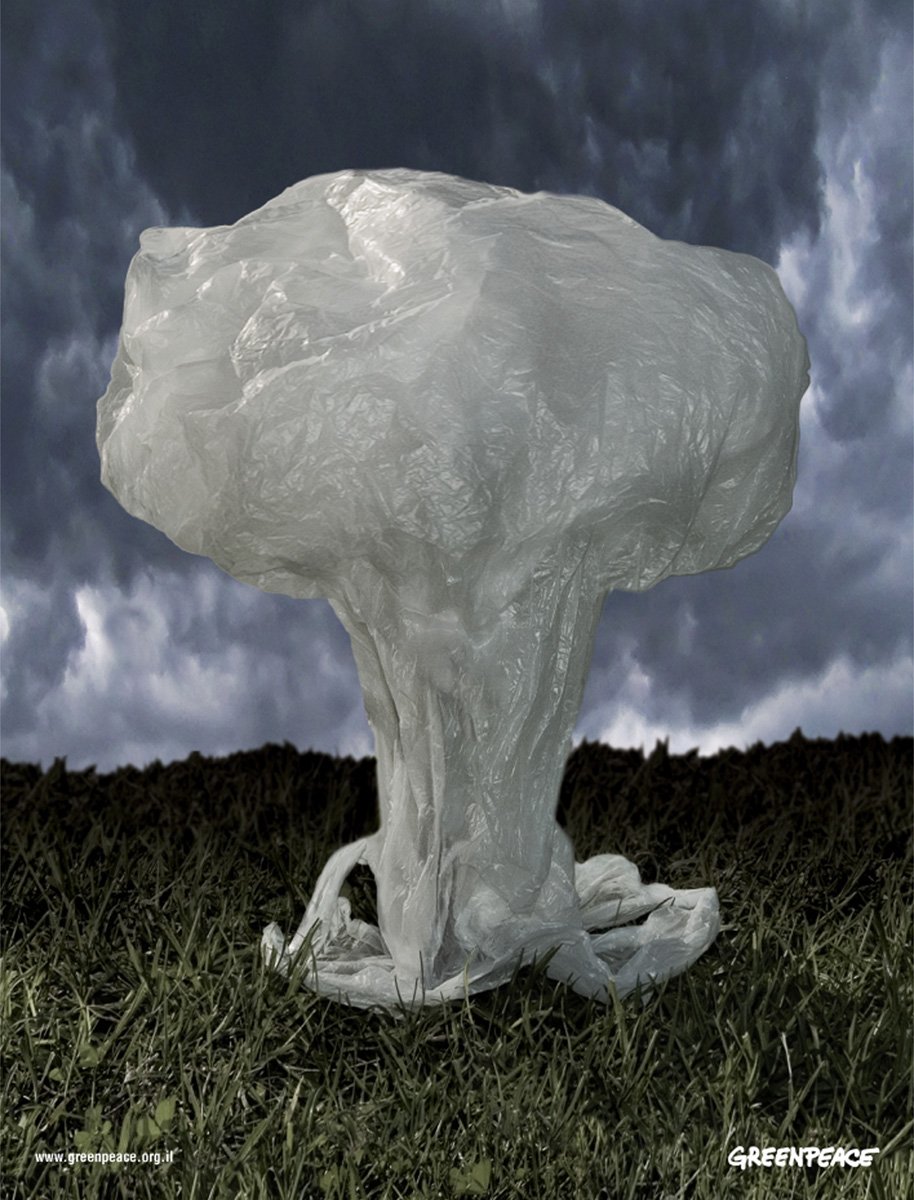 Hypnotic metaphor currently active in Europe.
Absolute genius. Greenpeace for a few decades has used imagery to spread their frame of life on the planet. I am not interested in whether they are right or wrong. I am very interested in the fact of EFFECTIVENESS of message.  This is a template for one type of hypnotic metaphor.  (Remember that every metaphor has an audience and if the audience doesn't get the image, they aren't part of the target group for the message. More on this later.)
Never allow yourself to get wrapped up into "politics" or "emotions", but instead think about YOUR OUTCOMES and how you can take the most effective strategies for communicating and influence and implement them in YOUR WORLD.
This happened a week ago Friday:
"Hey Kev, I'm getting ready to do my google adwords and Facebook ads advertising."
"Cool, do you want to know how fast you're going to go broke now or would you like me to wait until you have completed the project?"
"That's negative, Kev."
"Uh huh…look, 85% of online advertising ad clicks are made by 8% of users.  That's it.  1/1000 of display ads are clicked on. With insanely good targeting you can turn that into 1/500 will click."
If negative is code for genius…sure… Fast forward 7 days.
I was at Mystic Lake Casino, Friday. I went with an acquaintance who I discovered, just loves, scratch off lottery "games." It's a good thing I did OK at the blackjack table this weekend, because I freak out "at front of casino games" and all lotteries. I get phobic around guaranteed losing propositions in life. Games at the front of the casino and lottery tickets are the vast majority of targeted ads of the casino world.  The results are always the same.
Well… they were until you started this series…
Today I want to show you through a sequence of articles how to use advanced communication tools like REAL hypnotic metaphors to: get your point across, sell more, and be more persuasive.
I went through a few books from the 1970's on metaphors last week and found a few PAGES that turned out to be correct and valuable for communication and influence.
Let me show you a potent metaphor that sells.
Welli Furrer has a genius marketing team that knows their market and how to target advertising. And they are a company that turns advertising into reality.
And they get metaphor.
There are many types of metaphors, none of which are in any of the books you read from 30 years ago.
The above ad was in a first class seat I was sitting in on a recent Euro trip. I was thrilled. Essentially perfect advertising. And it's viral. You simply have never seen it before and neither have 99.9% of the people you know… yet it's viral and profitable.
What does the company do? They specialize in SHIPPING FINE ART. How much does a piece of fine art cost? Millions of dollars.
Who does NOT have that kind of money? Everyone in the main cabin of an airplane. And almost everyone in first class.
Then you flip the question to where do buyers and collectors have that money?
First and business class.
Can you think of a BETTER place to guarantee their market sees their service?
Exactly, there isn't one.
Of the 12 people in first class TWO of them can afford to buy fine art and they BOTH want that art to arrive safely or they will lose money and so will the shipper and insurer. They will use NO ONE but Welli Fuller. No one.
And who is in this specific piece being safely taken in first class alongside our TWO COLLECTORS out of an entire airplane?
The Mona Lisa.
Perfect.
Now those TWO PEOPLE KNOW who to ship with going forward. And so do the sellers and insurers. It's a done deal.
And both of these people will tell TWO HANDFULS of people to make sure the next piece they get will be shipped by Welli Furrer.
THAT is viral marketing.
It's not about MILLIONS of people seeing a video of a kid falling out of a building. It's about YOUR MARKET spreading the word about YOU behind your back. It's all you care about.
Didn't recognize the Mona Lisa or know who she is?
Perfect: The company was marketing only to people who MUST KNOW. And there are 2 on each flight that day, every day, all year.
The metaphor of the Mona Lisa being comfortably and gently taken from place to place is your model for one type of metaphor going forward. I'll introduce you to all the types as we go on through this series of articles which might end up on You Tube or in a book if it gets to that point.
You'll be back to visual metaphors next week.
Now, move to words. Words matter when you are face to face with someone and you don't have lots of cool pictures to layout for people on your phone or a power point presentation.
Teaching is like selling.
Selling is like marketing.
Marketing is like seduction.
Seduction is like magnetism.
Magnetism is like gravity.
Gravity is like space glue.
Those are analogies. Analogies are at the center of metaphor.
Teachers must persuade the student that coming to class is like working out. It hurts for awhile but it gets a bit easier with time.
That's a metaphor.
And in large part that is the key to the mind's door, of how you learn, teach, sell, persuade, seduce, influence, etc. etc. (That's a metaphor.)
Metaphors can be evaluated like a doctor evaluates his patient (that's an analogy) as well designed, poorly designed, helpful, useful, complex, simple, and hypnotic.
Hypnotic metaphors are those metaphors that successfully change the frame and state of mind. They are persuasive.
Hypnotic metaphors are remarkably useful in persuasion, influence, selling, teaching learning, seduction, magnetism, love and on and on.
Looking at the models of hypnotic metaphors from the 1970's was eye opening. When tested we found a number of the metaphor structures to be quite useful. And we found most to be not helpful in managing another person's state of mind or successfully changing another person's thinking frame.
But we have learned a lot in the last half century.
Metaphor processing appears to be a bit more of a right brain dominant function according to recent PET scan research. (More does not mean all, you knew that.) Literal language tends to be processed in a balanced manner between the right and left brain. Something is clearly different between the way metaphors and literal language are processed! But what does this mean to you and how can you utilize this incredible new information
I don't know for a fact, but I suspect that literal language requires more time to categorize meaning and place that information in boxes in the brain. That's a metaphor and I can stop thinking about it if I accept it and move on. It is absolutely true? I doubt it, but it works for the moment.
Your brain naturally finds out what "this experience" is like and compares it to another experience that matches up fairly closely. Of course all metaphors and analogies "break down" at some point. That means, for example, that no metaphor is an exact match for what is happening in this moment.
No metaphor actually mirrors your current experience. Some metaphors might, in some ways, but it isn't going to go beyond that. So the question is (or it becomes):
Do metaphors really work when communicating for the purpose of gaining compliance, agreement or a change of mind (mind frame)?
It appears they certainly can, but the road can be treacherous! You need good recipes to make good cookies…
Several new research studies have just been published and we have some preliminary information about what works and what doesn't when wielding the sword of metaphor…
In general there are three metaphor durations that people can use. The one sentence metaphor is where a simile does the talking.
"He's the king of the hill."
"Life's a bitch."
"She is stuck on herself."
"The stock market is a rollercoaster."
"War is hell."
The metaphor as a story within a communication or presentation is a "mid-range" metaphor as far as duration is concerned. In this case, a presentation or communication takes place and a metaphor serves to attempt to mirror the current situation with something else.
Finally, there is the complete duration metaphor. This is where the metaphor or story IS the communication.
In this article series, consider metaphor to include simile, analogy and personification.
Dozens of research studies reveal a great deal about the effect of metaphor usage and the credibility a speaker is given. The attitudes of the listener have also been measured by researchers.
Here are the BASICS of about effective use of metaphor. Read each item slowly and really…take notes… you'll know how smart you are because you did this.
According to persuasion researcher James Dillard, the use of metaphor to alter attitude is important in persuasion. It is roughly equal to other key elements of persuasion. It is a small piece but definitely a piece of the total pie.
The more metaphors that are used in a communication the less effective the message is in changing attitude. One or two metaphors in a message are effective. Three or more metaphors have negligible impact on persuasion.
Using the same target (The target is the literal part of the metaphor equation, the targets reference on the other hand is the figurative part… ie. figurative base is in caps: war is HELL, life's a BITCH, This project was a PIECE OF CAKE) over and over is twice as effective than changing the base and using different targets! Literally utilize the word war, life, project over and over again. This works remarkably well! KEY: Link sub metaphors to the target.
The earlier a metaphor is utilized in a message, the more effective it is. Opening a speech with a metaphor is extremely persuasive. Closing a speech with a metaphor is a waste of breath.
The familiarity of the connection between the target and base is critical in using metaphor. If the metaphor (target and base) is common (you are the sunshine of my life) it is ineffective. If the metaphor is unusual (you are the ocean tide that brings all good to me) is persuasive. In fact, it is very persuasive and you should be careful to construct these metaphors far in advance and actually practice their usage. That is how powerful they can be!
Metaphors that are heard are more effective than those that are read.
Metaphors used by individuals with LOW credibility are far MORE effective than metaphors used by HIGH credibility communicators!
Next week, we'll ratchet up a level and you'll learn more seriously cool stuff.



A Course in Metaphors: Understanding & Creating Metaphors that Captivate Them! with Kevin Hogan
An advanced home study program in changing behavior, learning and reprogramming minds.
3CDs:
Volume 1 – Making Metaphors That Captivate Them
Volume 2 – The Secret Code to Making Magic Happen with Words
Volume 3 – Hypnotic Metaphors of Attraction
Who will benefit from this?
Therapists
Salespeople
Marketing People
People in Relationships
Anyone who needs to gain compliance in any situation
This course in utilizing metaphors includes almost all new information to you and is nothing like you have ever thought of or learned before. Better: You're going to see why most people teaching and using metaphor are ineffective (whether in selling, therapy or relationships) and how to avoid the same mistakes they make. Then you are going to learn to elicit, construct and communicate metaphors that will literally begin to reformat the hardware of their minds.
You determine your income by metaphor.
You determine the quality of the person you spend your life with by metaphor.
You determine the quality of that life by metaphor.
You learn by metaphors.
You think in terms of pictorial metaphors.
You literally determine your happiness (very much unconsciously) by metaphor.
…and you determine all that is in control in your future by metaphor.
Metaphors literally shape the brain and they literally determine in large part your view of the world and everything about that world, past, present and future. This first CD will help you understand how metaphors have consciously and unconsciously shaped your life to where it is today and then you will get a foretaste of how to structure metaphors for literally any purpose you choose.
You haven't learned anything like this from Bandler, Robbins or even Milton Erickson. They all had pieces to the puzzle. By the time you are done with all the CD's in this series you will be a master at understanding and communicating in metaphor.