You've got a bunch of friends on Facebook. You don't really know most of these people but you consider them your friends. Never met 'em. Never heard of 'em. But almost all of them resonate with you as far as politics or your feelings about children or business.
Facebook has algorithms that present people and promotions that they KNOW will resonate with you. Sure, the algorithms grab people whose posts you like and people who like your posts. They give special bonus points to people who comment on your stuff and the stuff on which you comment.
Pretty soon you "like" every single person in your stream. Like, like, like, like.
In fact you see people in your stream that you don't know at all. You don't EVER remember liking any of their posts or pictures but there they are. Why? Because they are determined by Facebook to resonate with you whether you know it yet or not.
Facebook is the premier fractionator on the planet.
Facebook shows you ads from other Facebook users that are "targeted" to you. Male, 45, lives in a city, likes sports, strong opinions about politics and likes posts about travel.
Facebook knows you will not like liberal ideology or people who put up food posts. So Facebook doesn't show you what you don't like.
And that means that you become smaller and smaller as a human being but bigger and bigger in your social circle that Facebook has created for you.
Facebook knows one thing about you that most people don't know about themselves. People feel comfortable and safe with people who are like themselves.
People with extreme views on religion, abortion, music, politics, tend to show up in the streams of friends with the same extreme views. And you like the heck out of those people's posts.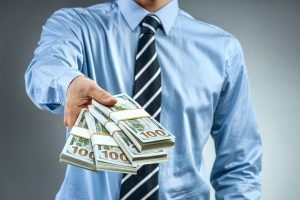 It's really pretty simple.
Things have changed dramatically in the last 10 years.
Today, the fastest and most permanent way to profit is with fractionation.
Fractionation is the somewhat "natural" division(s) of a demographic to which you can choose whom you or your product/service will "fit" best with, or, to whom your demographic will find because you/it appeal to them.
You're going to discover some significantly cool new ideas in this article that I've only touched on in the past and that people who use the phrase, "Long Tail," only marginally understand.
Fractionation….
Example:
I wear a lot of t- Shirts.
I have a lot of t-shirts.
But I don't wear just any old kind of t-shirt…
I've seen racist t-shirts.
I've seen pure white t-shirts.
I'd never wear either.
So, there are lots of kinds of t-shirts out there I'd never put on. I have a few "kinds" of t-shirts that I wear. I will select t-shirts from the kinds of shirts that I like to wear, the others have a zero chance of being purchased.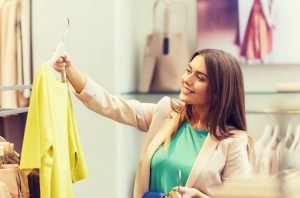 The billion dollar t-shirt market is fractionated into styles and personal branding (stuff that resonates with your identity.
You might wear a Raiders, Jets, Chargers t – shirt. You might wear a shirt with a religious or political message. You might wear something with an anarchist bend.
When a specific fractionated market intersects with me, or I go to the t-shirt market, a sale might be made. (Here's a secret, I have hundreds of t-shirts because like coffee cups people send me t-shirts from everywhere with messages that fit my brand. I really don't buy t-shirts and certainly haven't for a decade.)
Aside from those shirts that are specifically custom made for Kevin Hogan by friends and fans, I am part of a specific fractionated market of t-shirt wear-ers that wear t-shirts like I do….
It's as simple as that.
I have two dozen t-shirts with imagery of or from The Beatles on them, for example.
For The Beatles stuff, we'll call that the Q part of the t-shirt market. I'm in the Q part of the t-shirt market. One humble t-shirt wearer in a fractionated part of the overall market. Lots of people wear stuff like this with their "favorite band" embossed on the front. Pretty common, pretty simple. PURE IDENTIFICATION with a FRACTION of the market and PREDICTABLE future purchaser of other items related to what's on the t-shirt.
If some generic t-shirt guy is hawking a bunch of styles, the chances of me seeing one I'd wear are almost zero.
He'd make more sales if he laid them out or if the hawker (sales guy) is hawking Q style shirts (dull gray, shirts with McCartney on it, branded shirts with small logo's of cool places I've visited in the left hand corner).
How does Facebook use fractionation in the T-Shirt Market?
They show you what amount to custom made t-shirts with your last name or your first name or your nationality with content that represent almost exactly what you think. They know because you have searched for or found and liked similar content in the very recent past.
Now, something closer to…"home"… Turn the page.