Page 2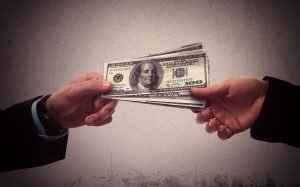 Almost everyone puts the kabosh on these wide splits. The people on the panel were always comfortable with 50/50 splits and about half the time they accepted $7 when the audience member suggested they keep $13.
Obviously the people on the panel should ALWAYS agree to ANY split because otherwise the money just all gets returned to Kevin who is running the game. And that is indeed what happened with MOST of the money as the day went on.
Once everyone decided to accept or not accept splits from secret audience members, I wrote on the flip chart how much money each person had. About half had no money. Some people had as much as $10. Of those that had money about half of them had $5-7.
Next up, I gave $10 to each of the poor people on the panel. Now all the people who had nothing to start with (those who were stupid enough to not take a split whatever it was) were the richest or equal to the richest. Instantly the impoverished were "moved into the mansion."
Then I went to the people who had money from their decision to accept a split.
I told them I would give them $3 (to each person) or each person could take away $6 from anyone on the panel. However, no secrets. They would have to name the person and have me write down the remaining amount of money for that person on the board so the class could see it.
Now logically, every person should take the $3 and be happy. It's free money. But that isn't what happens. What happens is that people start pecking away at the people with the most money and pull them down to a level closer to their own income. Pretty soon, no one on the panel had more than $5 and I was getting money back in droves.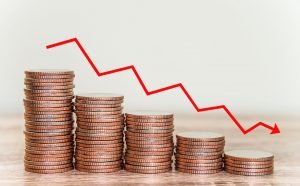 The richest got hit first. Then the middle class….until everyone was poor.
Given another round where I would give them $3 or they could take away $3 from someone, they typically chose to punish the person who had punished them.
Instead of taking the $3 and being pleased, they chose to take away from those with a few dollars left and impoverish them.
Now, I have to confess that I didn't invent this "game." Scientists have been playing variations of this game for years with participants all over the world.
What I did find out was…
What I found out was how much people were angry with each other after the experiment was over. One couple who had gone out the night before, didn't speak after the game. Even taking away a few bucks from someone in a game, in a class, can cause people to have intense hostile feelings toward each other.
The rich didn't get richer — at least not in my game under my rules, or under other scientists' recent studies.