Crisis.
How do you make money in a crisis? How do you build ANY kind of a future in a crisis? And don't let anyone kid you, you are living in a crisis. It just hasn't gotten bad yet. Yeah, I know the government sent you a check and they are probably going to send another and anything can happen from now and the next 110 days until the election when ALL the bills will come due for payment.
Hey, maybe you let Fake News convince you that student loans could be forgiven, mortgage debt could just go away, the lease on the building erased, medical could be free for all and somehow magically no one would have to work, even the professors, doctors, landlords. Maybe you believed socialism was possible, sort of like they do in northern Europe.
I promise you that the government can and will make up a whole bunch of "money" out of thin air next month and they will send at least the big corps and those with the smallest incomes, SOMETHING. It's simple, there is an election in just 3 1/2 months!
So if you are going to die in November, you will be fine. But once the election comes then all the socialism in the world will start cracking at the seems, including the United States paying for it's choices.
Of course most kids won't be in physical school. (Many will try, someone will die, probably a professor or teacher, and the powers that be for better or worse, will shut down the schools.)
Here's a secret: Most people will be at home, widening their current social circle a BIT, but not much.  This is actually a very good thing because when you work and live at home you avoid expenses, will develop tax breaks and will have a huge edge IF you do things wisely.
Here's the reality of your life, your money, your world, your future: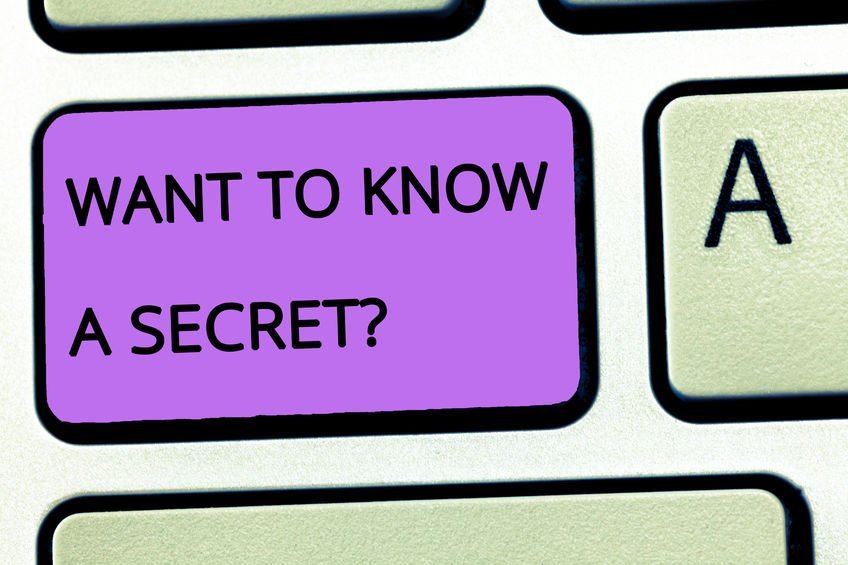 If you do not seize the bizarre opportunity of the moment and build wealth now, you will have a real personal crisis in 5 years.
With the exception of World War II, the events of 2020 are the biggest game changer in the last century, simply because the impact is global.
Instead of solving problems as humans, "solutions" are now legislated. People imprisoned in their homes (literally in some countries)…so yeah crisis. Where people have the power of decisions they often experience FEAR of making mistakes, regret, etc.  But where people are boxed up without any choices? They tend to experience loss of control, hopelessness, depression. In either case you have crises on all levels of society.
It's fascinating. It was a year where the external excuses of life seemed to trump the internal strategies of what's happening inside of people's homes. On a personal level I don't like that. Wreaks of socialistic disasters just waiting to make a comeback.
Life changed but your BEST future didn't, at least not  your future out say…4 years.
Understand, the TRANSITION during crisis is always challenging.
Never think it isn't because if people tell you it's easy then you have bigger problems, you're listening to idiots. It's not super easy, effort will be required. There will be a period where you'll work harder for less. But you CAN choose to be better off in 2 – 4 years. It's a series of choices.
And just because a the world caught a nasty cold doesn't mean that having a life that is safe, secure, stable and prepared to set up a solid future that is sound and storied with success has changed. Not an iota. Not a jot. Not a tittle.
But people have taken to causes instead of working. This is predictable. People have taken their complaint to the world and good for them, but they will sink their own lives, their futures as they do so.
No, life didn't change because of a virus. It simply created the breeding ground for another set of obstacles, some real, and some fabricated.  There is nothing new about people getting sick. Right now we can safely guesstimate 1.5 million people will probably die from combinations of covid and something else over the next 12 months. I see no reason and no math to believe a change is going to happen. You can't "hope" for "vaccines" that WILL appear, I promise you "they" will appear. I like vaccines. They CAN be very helpful for a lot of people. Real vaccines. Vaccines generally take 10 – 20 years to get to the public from square one because to do otherwise would be insanity. You can kill a lot of people in haste.
Meanwhile there are others that are talking about "cures" to flu/cold, however you wish to quantify CV.  You don't really believe that. No one over 30 can POSSIBLY believe that. How many cures for the cold and flu are there TODAY?
ZERO.
So, instead of being afraid of something that DOES appear to have SOME risk to average normal humans as far as mortality, it's absolutely worth getting on with life which will END ANYWAY.  This doesn't mean be stupid and shake hands with a bunch of people at a nursing home after visiting a meat packing plant. There's no reason to give the frail yet another unnecessary risk in what little time they have left on this planet.
It's impossible to KNOW what to "believe" in this wildly large social experiment but one thing is certain and…
To be clear: CV19 is ONE challenge like drunk drivers, protestors, demonstrators, bad cops, taxes, the government in general, criminal activity in general and on and on and on. It's A problem. It's not THE problem. People's lives that matter and all related "causes" and "fights" will destroy millions more lives than a virus.
Each of these things is not THE CAUSE of a bad life.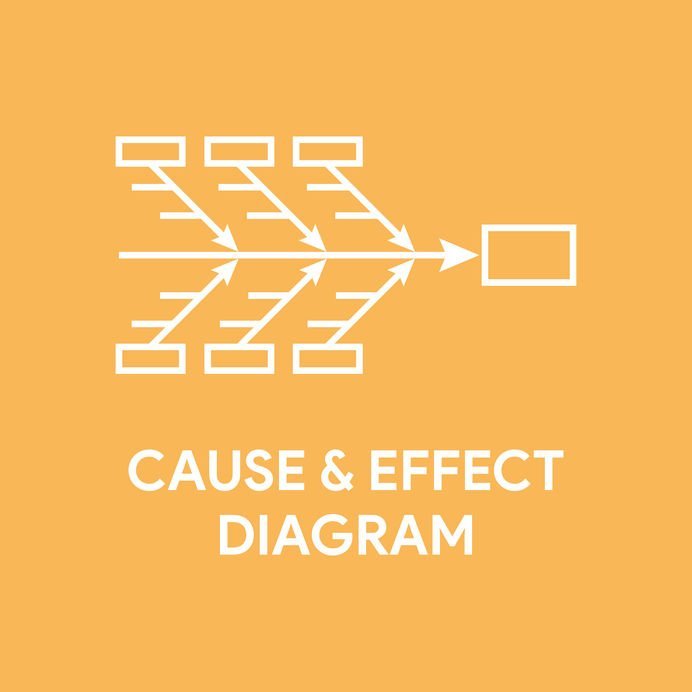 Each is AN obstacle.
15 years ago you were coming up on what would be a significant recession. Nothing like the early 80's. No, obviously not. Different kind of world then. THAT was hard. But the then coming recession would still be challenging. I started to encourage people to START A COFFEE TABLE BUSINESS at the HEIGHT of the "life is a bowl of cherries boom" of 2003 – 2006.
I laid out in painstaking detail why starting projects IN YOUR HOME and NOT IN A BUILDING NEXT DOOR is necessary for every thinking family.
MANY people listened and thrived. I'm thankful for that.
Each year more and more people realized that everything from the tax benefits to control over your own money, to living with your loved one's NEAR TO YOU,  to using your talents at peak income, all come while working over your coffee table.
EVERY TIME?
Nope.
Not every time. Sometimes people had to "try, try again." Sometimes an obstacle is having selected the wrong set of projects. That's where Inner Circle paid off. Rarely do we see anything go wrong that is unfixable with people in IC.
Why?
Because we replicate what works over and over.
Now the governments of the world join hands and don't ask people to be RESPONSIBLE for their behavior, but DEMAND that their behavior meet a new set of criteria, that of the government. Look at the people who got paid to stay home and do between nothing and very little. Do they want to go back to work? Obviously not.
But there are now a HUGE number of people who have a DISASTER on their HANDS. A REAL CRISIS…
…but as I've written 500 times, crises ARE the MOMENTS OF OPPORTUNITY. It's one of those things people write on Facebook now but have no clue as to the depth or you'd see change in their world.
People who are smart TODAY will have the same advantages of when I first wrote articles like this from 2003 – 2009.
OBSTACLES of late 2020 and 2021 are going to be BIG like they were in the early 80's and they might be worse…Maybe a lot worse.
And because we have the CUMULATIVE IDIOCY of governments around the world, I promise you that there are going to be two groups of people who will thrive.
1) The already wealthy. Good for them. They were smart and hung onto their earnings.
2) Those who SEE WHAT IS COMING and make that Coffee Table Business happen NOW so when things are REALLY challenging in late 2020 and 2021 that they will have a HUGE JUMP START on the rest of the planet.
As I noted hundreds of times in the late 2000's, the FAST WILL EAT THE SLOW.
And they will again in this crisis.
It's time to get back to THINKING, PLANNING, STRATEGIZING, CARING ABOUT FAMILY, FOCUSING ON WHAT MATTERS.
With this in mind…
You want to be able to set up forecasts of probable and less likely outcomes where you live and what you will really be doing in the world in the next few years.
How would you like to know what people are thinking?
How would you like to know how to predict what they are going to do next?
This article will show you just how surprisingly predictable people are. (Predictable once you understand what makes people tick.)
Then, you get to learn how this will all factor into the problems you will face in wealth building…
The Rich Get Richer…
….In real life people who build wealth tend to continue to work hard and build wealth in spite of the penalties given to people who strive for success, people who work two jobs and earn more money to take care of their family, etc…
And…In real life, people who blow their money tend to repeat the same mistakes over and over…and society rewards them…only to have them blow what they were given again and again.
In general, it's somewhat fair to say that the rich get richer and the poor get poorer. It just takes more effort to accomplish BOTH of those things than we might imagine. And it's all because of our emotions.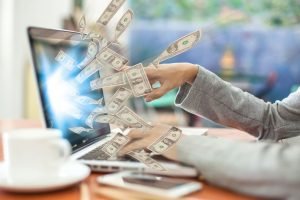 In the United States and most English speaking countries, all things being equal, anyone without major physical or mental handicaps should be able to build wealth if they choose to. And that is a true statement.
If you and I live in the same house or the same city, or state, for the most part, it's a decision as to how much money you want to earn. And the decision is yours and it's mine.
Unfortunately that person you're living with only gets taxed 15% on his income because he works 8 hours per day. You work two jobs and get taxed at 28%.
That's real life in America. It makes absolutely no logical sense whatsoever.
And the guy in the bedroom next to you gets the same amount of services (or more) for doing less than you do.
Thus, those who build wealth tend to work with even more focus and determination to do whatever they can to not let society's punishments run them over. And just what happens when society is given THAT chance?
I'll show you in a minute.
The Egalitarian Society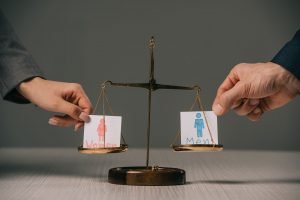 "Equality" is an interesting concept.
And we find that people really don't like to see that other people have "more" than they themselves do…
Take people out of real life and put them in a University laboratory and some mind blowing things happen.
What we find is that people choose to punish people who work hard and succeed in order to bring them down to the level of non-success that they experience. And, they are willing to spend a lot of their money to do it!
(If this sounds like politics, I heard it, too.)
I did an experiment with a group of people in an adult setting a few years ago. People in the class were given random amounts of money and had choices to share it with secret members of the audience or not, based upon offers given to them, by me, representing each secret member. It was simple. The audience member could take $20 they were given in one dollar bills and split it between someone on the panel in any way they suggested. The only catch was the person on the panel had to agree to the split or give the money back to me.
So, if a guy offered a girl $1 and he'd keep $19, it takes no rocket scientist to figure out that the girl on the panel should accept the split. Otherwise, all twenty dollars returns to me.
Make sense?
Of course it makes sense.
It's simple logic.
But people aren't logical and they don't think.
So is Something Better Than Nothing? Turn the page…