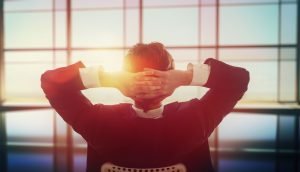 This article serves two purposes.
The first has to do with persuasion.
How would you like to know what people are thinking?
How would you like to know how to predict what they are going to do next?
This article will show you just how surprisingly predictable people are. (Predictable once you understand what makes people tick.)
Then, you get to learn how this will all factor into the problems you will face in wealth building…
The Rich Get Richer…
….In real life people who build wealth tend to continue to work hard and build wealth in spite of the penalties given to people who strive for success, people who work two jobs and earn more money to take care of their family, etc…
And…In real life, people who blow their money tend to repeat the same mistakes over and over…and society rewards them…only to have them blow what they were given again and again.
In general, it's somewhat fair to say that the rich get richer and the poor get poorer. It just takes more effort to accomplish BOTH of those things than we might imagine. And it's all because of our emotions.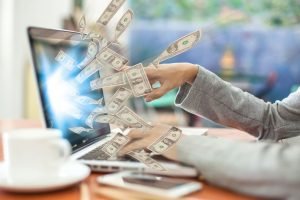 In the United States and most English speaking countries, all things being equal, anyone without major physical or mental handicaps should be able to build wealth if they choose to. And that is a true statement.
If you and I live in the same house or the same city, or state, for the most part, it's a decision as to how much money you want to earn. And the decision is yours and it's mine.
Unfortunately that person you're living with only gets taxed 15% on his income because he works 8 hours per day. You work two jobs and get taxed at 28%.
That's real life in America. It makes absolutely no logical sense whatsoever.
And the guy in the bedroom next to you gets the same amount of services (or more) for doing less than you do.
Thus, those who build wealth tend to work with even more focus and determination to do whatever they can to not let society's punishments run them over. And just what happens when society is given THAT chance?
I'll show you in a minute.
The Egalitarian Society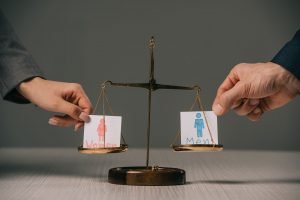 "Equality" is an interesting concept.
And we find that people really don't like to see that other people have "more" than they themselves do…
Take people out of real life and put them in a University laboratory and some mind blowing things happen.
What we find is that people choose to punish people who work hard and succeed in order to bring them down to the level of non-success that they experience. And, they are willing to spend a lot of their money to do it!
(If this sounds like politics, I heard it, too.)
I did an experiment with a group of people in an adult setting a few years ago. People in the class were given random amounts of money and had choices to share it with secret members of the audience or not, based upon offers given to them, by me, representing each secret member. It was simple. The audience member could take $20 they were given in one dollar bills and split it between someone on the panel in any way they suggested. The only catch was the person on the panel had to agree to the split or give the money back to me.
So, if a guy offered a girl $1 and he'd keep $19, it takes no rocket scientist to figure out that the girl on the panel should accept the split. Otherwise, all twenty dollars returns to me.
Make sense?
Of course it makes sense.
It's simple logic.
But people aren't logical and they don't think.
So is Something Better Than Nothing? Turn the page…