Common Negotiation Tactics – How to Use Them and How to Counter Them Effectively
Take a look at common negotiation tactics, how to counter these tactics, and how to use the laws of influence and persuasion to influence the negotiations toward a cooperative process.
The honest truth is just because you want a cooperative negotiation doesn't mean your negotiating partner does. They may, at first, before you show them the light, approach the negotiation like it's a fixed or distributive negotiation. They may be most familiar with say, the "used car dealer" approach and not realize that a cooperative negotiation is in their best interests, too.
That means you'll commonly come into contact with negotiation tactics. Some of these may seem too familiar to you!
What are Common Negotiation Tactics?
Last Second Add On. When this tactic is experienced it is usually enough to stop future negotiations even if the current negotiation is consummated. Specifically this occurs when someone tries to add onto the agreement right before you sign the paperwork. The best counter is to patiently step back and continue negotiations.
Raising a Point of Distraction. This tactic is designed to throw you off course or distract you. They accomplish this by tossing in a problem unrelated to the negotiation. Counter this by asking to come back to the point once you've completed your present agreement.
Better Offer. This tactic is simple and the person simply tells you, usually later in the game, that they have a better offer from the competition. "Not everyone would bring this to someone else knowing that the same agreement would be the best you'd do. Thanks."
Appealing to a Higher Authority. Ever have someone simply tell you they can't shake on the agreement, they have to go talk to your CFO/Manager? This is the appeal to higher authority. Counter it by telling them you, too, need to run it by your team.
Change the Negotiator. You know when you're experiencing this tactic when you're shifted to a new person, who then has to play catch up and can change the rules. "Hey it's great to work with someone who can actually make a decision. Thanks for taking over."
The Wince. Designed to make you feel vulnerable, like you're going to lose the deal. Countering it is simple. Be silent and wait or ask them a question about their feelings.
False Deadline. This tactic puts pressure on you to decide and attempts to take power away from you. Counter it by stepping back and asking questions or renegotiating. "That's too bad, I really wanted this to happen."
Leaking. With this tactic, the associate "allows" you find out secret information. Ideally, if you've done your research job, there's no secret information in this transaction.
Cherry picking. With this tactic, the person pulls or cherry picks the best features of your proposal, attempting to delete major aspects of your proposal. Counter it by pointing out the benefits of keeping your proposal intact and by charging more for the cherry picked items.
Hopefully, once your negotiation partner realizes your goal is to collaborate with them for a win/win, they'll drop the unnecessary tactics. However, there are a few things you can do to move the process along.
Negotiation Tactics You Can Use to Equalize Power and Create a Cooperative Process
Being armed with a few ethical negotiation tactics is smart. Although it may take some time, patience, and practice to hone your skills and learn when and how to use them, it pays to be aware of how you can counter negotiation tactics and bring the negotiation back to an equal and cooperative process.
Limited time offer – Time is power, right? By implementing a deadline for your offer, you increase your power in the negotiation. The flip side of this is that if your associate doesn't meet the deadline, you must rescind the offer.
Cash is King – By providing cash up front, your negotiating partner earns more benefits or a concession from you, assuming you're buying products or services from them. For example, paying a contractor a 50% deposit to get started may help them increase the project's delivery date.
Future Contracts – The promise of future work or orders is often enough to get a good price cut. This enables you to manage cash and production during slow periods and enables your associate to receive the product at a lower price and receive the product when they need them and vice versa.
While these "tactics" are helpful as well as ethical, you can also find simple negotiation help in the laws of persuasion. You can implement almost any Law during negotiations to help build your relationship and to influence the cooperative process.
Integrating the Laws of Persuasion into your negotiation …
Understanding and Application of the Laws of Influence and Persuasion
We've discussed the laws of influence and persuasion in previous books so you're likely already familiar with the laws and how they affect your relationships, copywriting and marketing, and now your negotiations. The more you understand how these laws affect our behavior, the more we are able to use them to influence the behavior of others to achieve our goals. The laws of influence include:
The Law of Reciprocity
The law of reciprocity states that when you give someone something, they're more inclined to reciprocate, give back. I'm sure you can imagine how this works in a negotiation. Maybe you give your associate some sort of unexpected favor or concession and they may feel obligated to give you something back.
The Law of Consistency
When an individual announces in writing or verbally that he is taking a position on any issue or point of view, they will tend to defend the belief, regardless of whether the belief is accurate even in the face of overwhelming evidence to the contrary. This law tells us that people behave consistently. Have people highlight the reasons and advantages of doing business with you. Also find decisions they have made in the past that are consistent with doing business with you.
The Law of Friends
When someone asks you to do something and you perceive that person to have your best interests in mind, and/or you would like them to have your best interests in mind, you are strongly motivated to fulfill the request.
People will do almost anything that is asked of them by a friend. Clearly, as a persuader, you MUST BE PERCEIVED AS A FRIEND if you are to be successful in the persuasion process.
We often buy from and cooperate with people we like. If your negotiating associate likes you, then they'll likely give you more influence over them. What makes someone likeable? Lots of different things but in general we like people who are attractive, kind, compliment us and are easy to talk to – which means they listen to us.
The Law of Scarcity
When a person perceives that something they might want is limited in quantity, the person perceives that the value of what they might want is greater than if it were available in abundance.
The law of scarcity states that we tend to value an item when it seems more difficult to obtain. As a service provider, you could take advantage of this by telling your potential client (if true) that you're not taking on any new clients after the end of the month or that you're just not taking on any new clients. That may motivate them to make a decision faster or pay you the rate you desire.
The Principle of Authority
The law of authority tells us we are influenced by someone we know of and respect. Utilize the principle of authority by becoming a person your customer respects and turns to when they need knowledge, advice and information.
Just because everyone comes to the table with their own negotiation experiences doesn't mean achieving a cooperative negotiation is impossible. It just takes a little extra effort on your part. Particularly if your associate is an experienced negotiator who isn't accustomed to a win/win situation.
They may be stuck in that reality and not be aware that there are alternatives. They may not be aware that it doesn't have to be an adversarial process.
By learning potential negotiation tactics, how to counter these tactics, and how to use the laws of influence and persuasion, you can influence the negotiations toward a cooperative process.
---
Reserve your spot now!
How to Write, Publish & Sell Your Book
How to Write, Publish & Sell Your Book
begins June 15, 2020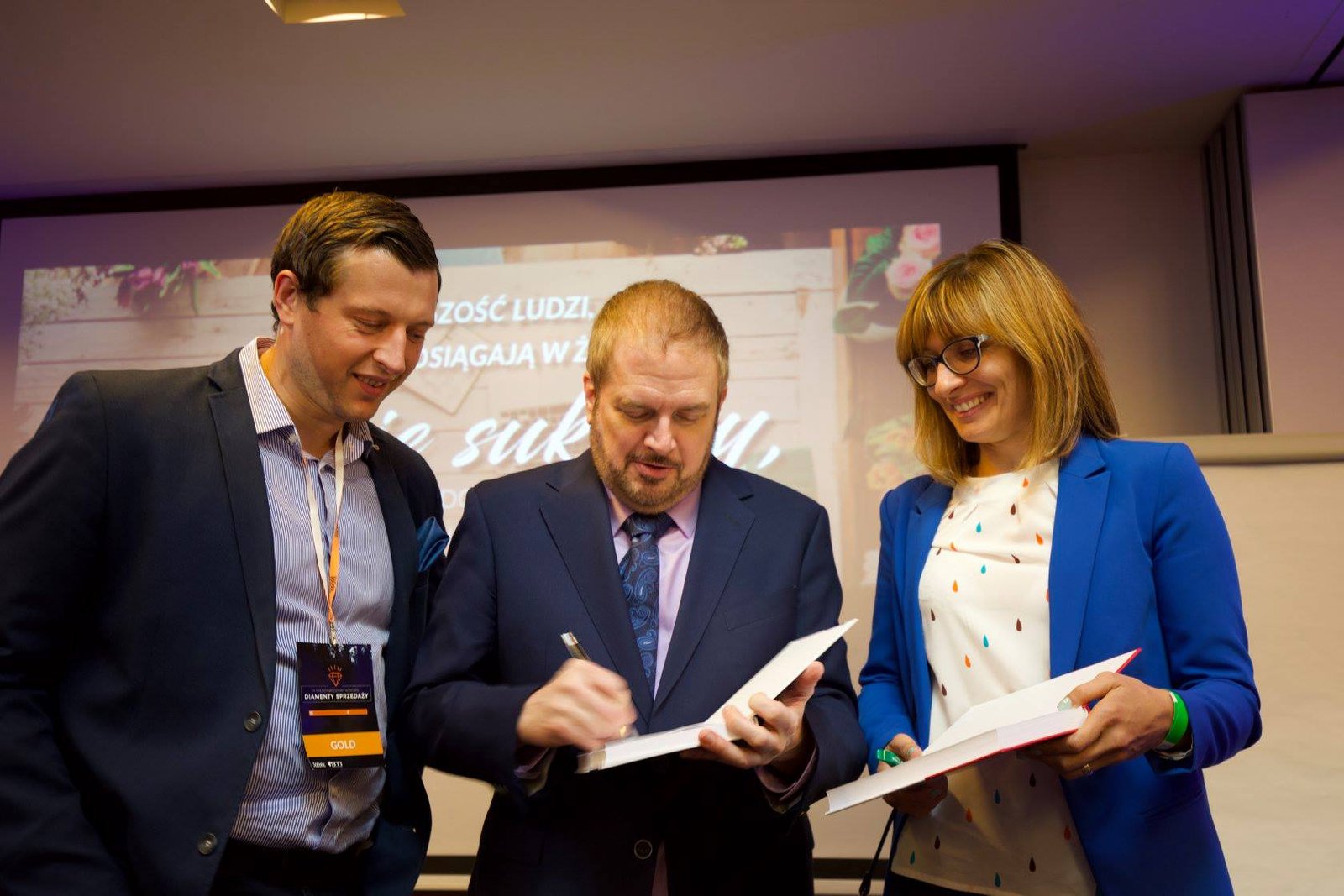 Go Directly to Application Form
BUT…please read carefully before applying!
Seriously. If I can do it, you definitely can do it. I had no chance to become a Bestselling Author. In fact, I had no chance to become an author, period.
"Your grammar is poor."
"You have an unusual (code for 'bad') writing style."
"You have no track record."
I was turned down from 247 publishers over a period of FOUR YEARS of submissions before….
Fast Forward…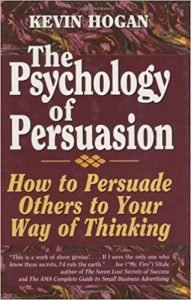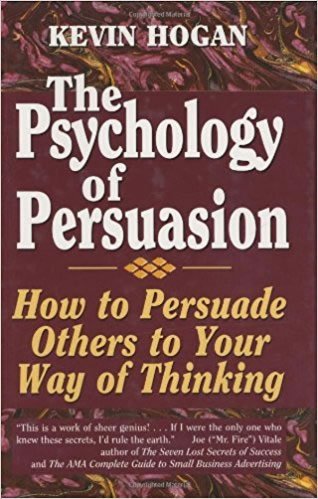 …The Psychology of Persuasion was accepted by Pelican Publishing in Louisiana. Next to Zig Ziglar's See You at the Top, PoP has now sold more than any other author they've published.
Pick up your copy. Notice how the few stories in the book that reflect "current events" that happened in 1990? Now, check out the original publication date. 1996.
So when I tell you I was a marginal writer with poor English, grammar, editing, and literary skills, I kid you not.
So, no, no, no. The chances that you are LESS talented and skilled than I are remote, teeny tiny, nil, I doubt it, who are you kidding, I just used 5 commas in a sentence!
Now, say a "million copies worldwide."
You don't have to be incredibly talented, and yes, you can make amazing things happen…if you'd like…I'll show you how in complete detail.
Before we begin… What is a Course Intensive?
A Course Intensive doesn't meet at a specific time. It is done 100% online with video, audio, text, and e-mail and it allows you the freedom to do your studying and homework when you make the time.
The best part about my Course Intensives,  the way I develop them, is that you get one-on-one coaching from someone whose time you could probably never buy on an hourly or daily basis.
Total enrollment is limited to 9 people. This class always fills fast! So please, don't wait until the end of the week.
Now, let's get to the "what's in it for you" part…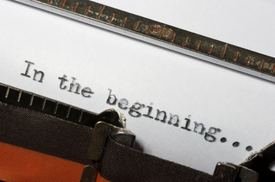 This IS…EVERYTHING you need to know to write, get published, promote and help build financial independence with your book…and it is included in this seven-week course!
Each week you will receive a detailed lesson with an outrageous amount of homework that is ALL about YOU and YOUR FUTURE WORK…and coaching that guarantees that IF you can write relatively intelligently, I can show you how you can be in print.
IF you have wanted to experience the benefits of being a published author, this course is the one you should take this year.
Now, I'm going to stop you right here.
I guarantee you've seen other people who promise they can make you #1.
I won't make you that promise!
Oh, I can get you to be #1 in Non-Fiction, Sub Category Psychology/ Sub Category Human Behavior/Sub Category Thumb Twiddling, a category of one book at Amazon. Yes, I can show you how to do that with 100% certainty.
But…NO ONE can guarantee you will be a REAL #1. In fact, I've been to #2 on the BOOK bestseller list, THREE TIMES and it's part of what keeps me shooting for more. So if #2 out of FOUR MILLION BOOKS is OK, keep reading. If not, you might want to believe the nonsense others have to share.
This E-Course will NOT be offered again this year to anyone. It's been a long journey for me and I've finally seen the inside of why it took me so long to get published…why no one wanted to talk to me…why I was considered unlikely to succeed.
I WILL show you all the secrets of getting a publisher to pay you to write a book including the 11 MAGIC words that need to be in the first paragraph of your query letter to a publisher to virtually guarantee your book gets accepted while all the others are trashed in file 13.
I will also show you how to write in such a way that publishers will want you to write book after book for them. EVERYTHING is right here.
Notice: The course is 100% copyrighted and each participant will need to guarantee in WRITING (non-disclosure agreement) that they will not reveal the course material to ANYONE anywhere. Anyone who uses this information as laid before you can get a book deal…something only 1 in 1200 people currently writing a book will experience in the next FIVE years!
Be prepared to work in this e-course. I'm not simply going to give you a data dump and run your credit card. I'm going to coach you like a football coach for 43 days and obligate you to become successfully in-print with an important publisher. How well does this work? Go to amazon.com. There are a lot of "Kevin Hogan books" in the top 1% of sales at Amazon. I challenge you to find a dozen other nonfiction authors with this 25-year track record.
If you are ready to work…so am I.
Here is some of what you can expect:
As the course begins, you will receive your first (of 6) modules on how to write, publish and get your book SOLD! Modules will be released weekly – though there may be some exceptions to how long a module will take you to complete. You don't need to race as you are writing your book.
Whether you want to have a major publisher publish your book or "self-publish," in some form, you essentially have no chance of success unless you know what to actually DO.
You need to know what:
(a) publishers want in a proposal

(b) what makes a book sell

(c) how to make copies of your book fly off the shelves.
Of course, there is more to it than just those three components.
Writing a book is something most people stop doing when they are halfway through. Even if they do finish, they normally don't get the book into print. It goes up on the shelf or in a drawer.
That might actually "sound familiar to you".
Here's the simple fact: In the public eye, being in print…in book form is the number one credibility builder. (Number two is a Ph.D./M.D.)
The tuition for this course is less than $2000. A Ph.D. will run you roughly 60 times that number and take 4-9 years to accomplish. Good luck with that…
Once you are in print, you can piggyback your success on your first book. It is actually easy to get into print the second time after your first successful book!
That is when publishers happily call YOU. (This is waaaay better than the other way around.)
The question simply boils down to this: Do you want to be published?
This course is not for the "dreamer" or the person who refuses to write or promote. For 7 weeks I will show you every step of writing, proposing, getting in print, how to negotiate a contract, how to avoid getting ripped off by a publisher once they offer you a deal.
You will also learn how to sell a LOT of books once you are in print. I'll show you how to get book signings, get on television and radio and link your name to some of the biggest names in your profession through endorsements and testimonials.
I'm going to take you through every step of the process and highlight all of the different ways you can profitably get in print.
It takes hundreds of hours to write a book. It takes hundreds of hours to research a book. If your time was only worth $20 per hour your time investment will average $20,000 per book. Isn't it worth doing right?
I spent YEARS trying to get my first book into print and it cost me thousands of dollars in the learning process…all trial and error including having my book held up with a publisher that eventually went bankrupt. I'll show you how to avoid all of this!
I'll put you on the inside track and help you pull strings and show you the real inside stuff that no one knows but people who are both authors AND publishers.
The course will have six specific modules. The course lasts approximately 7 weeks.
Here's what you will learn:
How to write your book so that it will sell a publisher and so that it will sell to the general public. These are two COMPLETELY different sets of problems.
How to self-publish for those with a little backbone that want to maximize profits.
How to avoid all the rip-offs in contracts that publishers will ask you to sign. This part of the course can save you between 50% and 75% of your royalty check. Many authors expect royalty checks of $20,000 or more, only to see a check of $4,000. Why? They signed a contract with little catches that even an attorney wouldn't have caught because very few attorneys understand the nuances of publishing contracts…
You will learn how to actually sell your book so you can make some money and not just have a book that is "remaindered." (Those books in the "bargain books" section at Barnes and Noble…you don't get paid for those, you know…)
I'll show you how to get a significant advance on either your first or second book. This is top secret and few authors ever will see a penny advance for their first or second book.
You will find out how you can get in print in hardcover for your first book! Few people ever get into hardcover editions.
I'll show you how to get your book into audio editions that make money and then we'll talk about getting your book published in other languages so you can be making money while you sleep…
AND lots of bonus secrets that you will kick yourself for not having invested in this class that I will tell only students, including How to raise your Amazon ranking overnight.
How to create a title that makes 'em buy it.
How to write a subtitle that will determine success or failure of your book…with 90% accuracy and I can tell you how to calculate the odds so you will probably never need my coaching for your writing again.
Your Tuition Investment: $1997.00. Apply NOW and your tuition investment is only $1247
Apply now. You can divide your tuition into four installments of $347 each on the application
That said… I reserve the right to decline any application. If you are not 100% satisfied after your first week of the course, you will receive a refund (minus a $235 non-refundable registration fee).
Your Tuition Investment: $1997.00. $1247. Apply now to have the discount applied! 9 spots only – this class fills fast!