Page 3
Easy To Use, Rapport Building Tips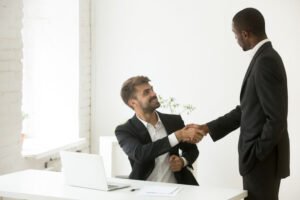 Praise – Complimenting your negotiation partner's strengths will make them more comfortable. They'll be more likely to be willing to collaborate and to be honest with you about their goals and objectives.
Mirror – Mirroring body language encourages trust. When someone nods, for example, you nod too. It demonstrates the belief that you both have shared goals
Explain – When you ask a question, explain why you're asking. This will help your partner understand why you're asking and make them feel more comfortable responding honestly.
Use friendly and open body language. Use the body signals we discussed earlier to bring about a feeling of openness, listening and mutual respect.
Of course, the best way to make sure you have a successful cooperative negotiation is to understand your negotiating partner before you get there and that requires some serious preparation.
Remember, this is all about building positive relationships and getting the best deal possible.
How to Research and Understand Your Negotiation Partner
Understanding your negotiation partner or business associate helps you before you ever set foot in a negotiation. Quality research helps you develop a negotiation strategy and a proposal.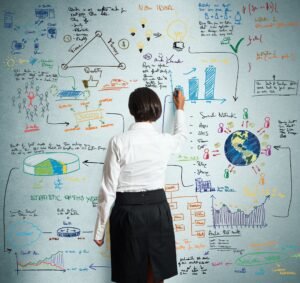 Here are the three steps to research and understand your negotiation partner.
Step One: Know your research goal.
Ideally, your goal will be to learn and study your associate's goals or business problems and then develop a way that you can help them solve their problems or reach their goals while at the same time reaching your goals. Developing a problem solving proposal places you in a different position than a negotiation adversary and instead positions you as a partner and business associate.
Step Two: Know what to research.
In addition to the basic information like company mission, locations and so on, you'll want to find out:
Industry trends and predictions
Where they are positioned in the marketplace
Average fees/rates for the products and services you are requesting
Reputation in the industry
Researching their industry in addition to their specific business helps you to have a deeper understanding of their needs, problems, and goals and it helps you to position yourself to solve them.
Step Three: Know where to research.
There are actually a few tools you can use to research the company or person you'll be negotiating with. Here are just a few ideas to get started:
Annual Report
Web Site
Industry Publications
Competitor's Websites
Networking
Once you've initiated a negotiation there is one last skill to master on the road to a win/win negotiation. And that is understanding common negotiation tactics and how to counter them.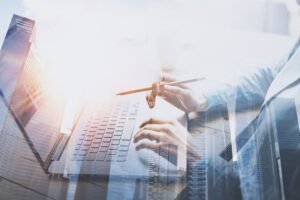 Cooperative negotiations are the ultimate goal because you're able to get what you need out of the deal and ideally you'll also be building a valuable business relationship at the same time.
The key to this process, and the ultimate first step, is to be prepared and that begins with knowing your own goals, styles and needs. Then and only then can you begin to adjust for your partner's needs, goals and styles.
Recognize and counter common negotiation tactics …