Use Body Language and Nonverbal Communication to Identify Negotiation Styles?
I glance at their feet. All you need is a glance.
Are their feet pointed away from me? It's very possible their body is telling them to leave. They are uncomfortable.
Pointed toward me? Confrontational or comfortable. Both are fine. The scene of negotiation is typically confrontational.
Are they leaning into the conversation when I'm not? Are they showing signs of comfort, cooperation, confusion or antagonism and hostility with that lean? The lean is a magnifier.
One of the more reliable ways to understand what type of negotiator you're working with (and how they're feeling about the process) is to understand non-verbal communication or body language.
Understanding, of course, that gestures and postures vary from culture to culture and must be taken in context. Arms crossed during a negotiation might mean a defensive attitude. However, arms crossed during a performance might simply mean that the person is relaxed or that the air conditioner is blowing on them and they're cold.
I typically consider cold first. I live in Minnesota.
To be skilled at negotiation, you must become a skilled observer and a good listener. Another tool to identify the type of negotiation style your associate has is to observe the tactics and larger strategies that they use during a negotiation.
Body language is a significant clue to use to identify negotiation styles, don't forget you also have what they say to you as the first clue about how they're going to approach the negotiations.
What Are the Common Body Language Clues?
Body language cues never stop.
You've heard of poker "tells"; small signals that tell what kind of hand a person is holding. You can gain clues as to how your negotiation partner is feeling by looking at their body language clues or tells.
Ignore distractions
Are still
Lean forward
Tilt their head
You can guesstimate someone is listening if they:

You can guesstimate if someone might be deceiving you if they:

Are overly anxious
Have a forced smile
Are distracted by minimal stimuli
Fidgeting

Defensive is a possible reading if:

The chin is held down
Crossed legs
Arms crossed over chest
Standing behind an object like a large desk or table or straddling a turned around chair
Rigid body posture

Welcoming and Responsive are possible contexts if:

A warm, firm but not too firm handshake. Might actually cup your hand with their other hand.
Smile is genuine, reaches the corners of their eyes, shows teeth
Touching or speaking with palms up
Makes eye contact but doesn't hold gaze too long
Once you recognize that your negotiation partner is feeling a particular way, based on their language and physical cues, you can make the choice to counter it with your own rapport-building approaches.
If, for example, your associate is feeling defensive, you can compliment them and help them feel more trusting.
Let's take a look at a few strategies to build rapport and establish a cooperative negotiation.
How to get things on track …
What Are Some Easy To Use, Rapport Building Tips?
Praise – Complimenting your negotiation partner's strengths will make them more comfortable. They'll be more likely to be willing to collaborate and to be honest with you about their goals and objectives.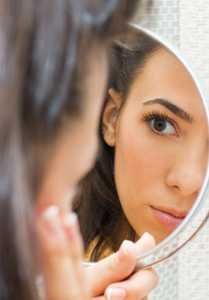 Mirror – Mirroring body language encourages trust. When someone nods, for example, you nod too. It demonstrates the belief that you both have shared goals
Explain – When you ask a question, explain why you're asking. This will help your partner understand why you're asking and make them feel more comfortable responding honestly.
Use friendly and open body language. Use the body signals we discussed earlier to bring about a feeling of openness, listening and mutual respect.
Of course, the best way to make sure you have a successful cooperative negotiation is to understand your negotiating partner before you get there and that requires some serious preparation.
Remember, this is all about building positive relationships and getting the best deal possible.
How to Research and Understand Your Negotiation Partner
Understanding your negotiation partner or business associate helps you before you ever set foot in a negotiation. Quality research helps you develop a negotiation strategy and a proposal.
Here are the three steps to research and understand your negotiation partner.
Step #1 Know your research goal.
Ideally, your goal will be to learn and study your associate's goals or business problems and then develop a way that you can help them solve their problems or reach their goals while at the same time reaching your goals. Developing a problem solving proposal places you in a different position than a negotiation adversary and instead positions you as a partner and business associate.
Step #2 Know what to research.
In addition to the basic information like company mission, locations and so on, you'll want to find out:
Industry trends and predictions
Where they are positioned in the marketplace
Average fees/rates for the products and services you are requesting
Reputation in the industry
Researching their industry in addition to their specific business helps you to have a deeper understanding of their needs, problems, and goals and it helps you to position yourself to solve them.
Step #3 Know where to research
There are actually a few tools you can use to research the company or person you'll be negotiating with. Here are just a few ideas to get started:
Annual Report
Web Site
Industry Publications
Competitor's Websites
Networking
Once you've initiated a negotiation there is one last skill to master on the road to a win/win negotiation. And that is understanding common negotiation tactics and how to counter them.
Cooperative negotiations are the ultimate goal because you're able to get what you need out of the deal and ideally you'll also be building a valuable business relationship at the same time.
The key to this process, and the ultimate first step, is to be prepared and that begins with knowing your own goals, styles and needs. Then and only then can you begin to adjust for your partner's needs, goals and styles.
Recognize and counter common negotiation tactics …
Common Negotiation Tactics – How to Use Them and How to Counter Them Effectively
Take a look at common negotiation tactics, how to counter these tactics, and how to use the laws of influence and persuasion to influence the negotiations toward a cooperative process.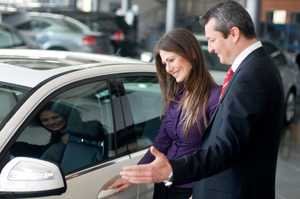 The honest truth is just because you want a cooperative negotiation doesn't mean your negotiating partner does. They may, at first, before you show them the light, approach the negotiation like it's a fixed or distributive negotiation. They may be most familiar with say, the "used car dealer" approach and not realize that a cooperative negotiation is in their best interests, too.
That means you'll commonly come into contact with negotiation tactics. Some of these may seem too familiar to you!
What are Common Negotiation Tactics?
Last Second Add On. When this tactic is experienced it is usually enough to stop future negotiations even if the current negotiation is consummated. Specifically this occurs when someone tries to add onto the agreement right before you sign the paperwork. The best counter is to patiently step back and continue negotiations.
Raising a Point of Distraction. This tactic is designed to throw you off course or distract you. They accomplish this by tossing in a problem unrelated to the negotiation. Counter this by asking to come back to the point once you've completed your present agreement.
Better Offer. This tactic is simple and the person simply tells you, usually later in the game, that they have a better offer from the competition. "Not everyone would bring this to someone else knowing that the same agreement would be the best you'd do. Thanks."
Appealing to a Higher Authority. Ever have someone simply tell you they can't shake on the agreement, they have to go talk to your CFO/Manager? This is the appeal to higher authority. Counter it by telling them you, too, need to run it by your team.
Change the Negotiator. You know when you're experiencing this tactic when you're shifted to a new person, who then has to play catch up and can change the rules. "Hey it's great to work with someone who can actually make a decision. Thanks for taking over."
The Wince. Designed to make you feel vulnerable, like you're going to lose the deal. Countering it is simple. Be silent and wait or ask them a question about their feelings.
False Deadline. This tactic puts pressure on you to decide and attempts to take power away from you. Counter it by stepping back and asking questions or renegotiating. "That's too bad, I really wanted this to happen."
Leaking. With this tactic, the associate "allows" you find out secret information. Ideally, if you've done your research job, there's no secret information in this transaction.
Cherry picking. With this tactic, the person pulls or cherry picks the best features of your proposal, attempting to delete major aspects of your proposal. Counter it by pointing out the benefits of keeping your proposal intact and by charging more for the cherry picked items.
Hopefully, once your negotiation partner realizes your goal is to collaborate with them for a win/win, they'll drop the unnecessary tactics. However, there are a few things you can do to move the process along.
Negotiation Tactics You Can Use to Equalize Power and Create a Cooperative Process
Being armed with a few ethical negotiation tactics is smart. And while it may take some time, patience, and practice to hone your skills and learn when and how to use them, it pays to be aware of how you can counter negotiation tactics and bring the negotiation back to an equal and cooperative process.
Limited time offer – Time is power, right? By implementing a deadline for your offer, you increase your power in the negotiation. The flip side of this is that if your associate doesn't meet the deadline, you must rescind the offer.
Cash is King – By providing cash up front, your negotiating partner earns more benefits or a concession from you, assuming you're buying products or services from them. For example, paying a contractor a 50% deposit to get started may help them increase the project's delivery date.
Future Contracts – The promise of future work or orders is often enough to get a good price cut. This enables you to manage cash and production during slow periods and enables your associate to receive the product at a lower price and receive the product when they need them and vice versa.
While these "tactics" are helpful as well as ethical, you can also find simple negotiation help in the laws of persuasion. You can implement almost any Law during negotiations to help build your relationship and to influence the cooperative process.
Integrating the Laws of Persuasion into your negotiation …
Understanding and Using the Laws of Influence and Persuasion
We've discussed the laws of influence and persuasion in previous books so you're likely already familiar with the laws and how they affect your relationships, copywriting and marketing, and now your negotiations. The more you understand how these laws affect our behavior, the more we are able to use them to influence the behavior of others to achieve our goals. The laws of influence include: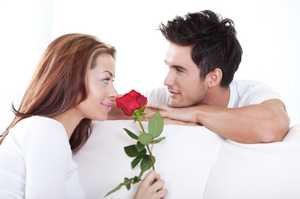 The Law of Reciprocity
The law of reciprocity states that when you give someone something, they're more inclined to reciprocate, give back. I'm sure you can imagine how this works in a negotiation. Maybe you give your associate some sort of unexpected favor or concession and they may feel obligated to give you something back.
The Law of Consistency
When an individual announces in writing or verbally that he is taking a position on any issue or point of view, they will tend to defend the belief, regardless of whether the belief is accurate even in the face of overwhelming evidence to the contrary. This law tells us that people behave consistently. Have people highlight the reasons and advantages of doing business with you. Also find decisions they have made in the past that are consistent with doing business with you.
The Law of Friends
When someone asks you to do something and you perceive that person to have your best interests in mind, and/or you would like them to have your best interests in mind, you are strongly motivated to fulfill the request.
People will do almost anything that is asked of them by a friend. Clearly, as a persuader, you MUST BE PERCEIVED AS A FRIEND if you are to be successful in the persuasion process.
We often buy from and cooperate with people we like. If your negotiating associate likes you, then they'll likely give you more influence over them. What makes someone likeable? Lots of different things but in general we like people who are attractive, kind, compliment us and are easy to talk to – which means they listen to us.
The Law of Scarcity
When a person perceives that something they might want is limited in quantity, the person perceives that the value of what they might want is greater than if it were available in abundance.
The law of scarcity states that we tend to value an item when it seems more difficult to obtain. As a service provider, you could take advantage of this by telling your potential client (if true) that you're not taking on any new clients after the end of the month or that you're just not taking on any new clients. That may motivate them to make a decision faster or pay you the rate you desire.
The Principle of Authority
The law of authority tells us we are influenced by someone we know of and respect. Utilize the principle of authority by becoming a person your customer respects and turns to when they need knowledge, advice and information.
Just because everyone comes to the table with their own negotiation experiences doesn't mean achieving a cooperative negotiation is impossible. It just takes a little extra effort on your part. Particularly if your associate is an experienced negotiator who isn't accustomed to a win/win situation.
They may be stuck in that reality and not be aware that there are alternatives. They may not be aware that it doesn't have to be an adversarial process.
By learning potential negotiation tactics, how to counter these tactics, and how to use the laws of influence and persuasion, you can influence the negotiations toward a cooperative process.
---
Reserve your spot now!
Kevin Hogan Personal Appearances, Classes, Seminars & E-Courses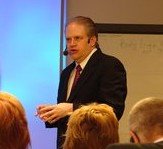 See Kevin Hogan "Live" in person, or participate in an online E-course with personal attention from Kevin Hogan! Attend an online tele-seminar!
See All Upcoming E-courses and Events