As I write this, in April 2017, the U.S. stock market is hovering near all time highs.
The number of people with jobs in the United States is the lowest it has been in 35 years and the lowest percentage of people have jobs for as far back as I can find.
I'm looking at three groups of people but before I go deep there with you, I want to give you a reality check of where you are in comparision with other Americans. (If you are outside the U.S., don't worry, the U.S. stuff finishes on this page.)
The first group is comprised of the vast majority of Americans. They have nothing to retire on. They will end their lives in nursing homes with limited care.
The net worth of the median American family is $81,000.
The net worth of the median White American family is 140,000.
The net worth of non-white American families is $18,000.
The net worth of those who own homes vs. those who rent is $195,000 vs. $6,000.
Finally the net worth of those with a college degree vs. those who do not is about $220,000 to $45,000.
The second group is inclusive of typically married couples who have two incomes and have put away a little bit. They'll survive part of their retirement years and then will run out of wealth because they have lived too long.
The third group is the smallest. These are families above the top 10% mark of net worths which is about $1,000,000. People at the 5% mark are worth about $2,000,000.
$2,000,000 is where you can BEGIN to feel more comfortable.
If you understand the truly simple mindset of the millionaire, you can pretty much replicate the millionaire's check book.
REPEAT: The Millionaire's mindest is TRULY SIMPLE. Mindset refers to the attitudes about generating revenue and spending. The difference between wealthy people and those who are not is basic.
The wealthy simply know that each week they will generate revenue and they will not typically take on new expenses, except on personal education or tax deductible expenses for their various current and future business projects.
As you observed a lot of households in the U.S. are worth $1,000,000 or more. In fact, about 10% are. That is encouraging.
1/10 of American households (almost always these are families with a married couple involved) are worth more than $1,000,000 (assets – liabilities).
But it's not enough.
What you do beginning today will determine where you'll be in 2, 3, 5, 7 years.
The good news is that no matter what happens in the world around you, you can pretty much have your own Island of Tranquility because you took the minutes to find out what the wealthy individual is doing to safeguard the future for their family and themselves.
Once you adopt the Mindset, the rest is just making it happen.
Plugging in the Mindset isn't as easy as putting in a plug-in on WordPress.
Once the Mindset is set in the neurology of the brain, it is very hard to change back to old behaviors and habits.
It's more difficult to change the behaviors associated with the thinking than it is to adopt the mindset itself.
It requires a little thinking today and making a few mental shifts here and there. All told, almost any human who can breathe … can do it.
"Money doesn't matter," is not a sign of ignorance when spoken by your neighbor… It is the placard of their family situation: "disaster coming soon."
Money itself, obviously, is simply a means of exchange that people use instead of barter – for food, heat, gas, air conditioning, clean water, electricity, insurance, etc. Your mind can adopt this target: You want to be in a place where if you lost all of your income sources – you'd be fine. People living in this outcome find their kids to be smarter and you likely live significantly longer.
"Money" as in the paper, is not an end. It is a means. It allows you to have those things you need if you lose your job tomorrow and become injured or a working spouse dies, etc.
61% of American families live paycheck to paycheck. And that is a poor choice for most families. Life is much less difficult and families are more secure when a single "paycheck" or two or five or 20 – is not important.
In order to build a solid foundation for the rest of your life, you want to do one simple thing:
Keep enough money secured so if all goes to hell, you can live safely for the rest of your life on what you have "saved."
That's it.
The Guiding Principle of the New Millionaire Mind
The guiding principle is NOT to make billions of dollars. There's no point in that. It's simply to have enough resources to live on if your income streams are eliminated.
If you are not in control of your income streams, I can promise you that they eventually WILL be eliminated.
Things like Social Security, pensions, medicare, a job, are all streams that you do not control and the probability that they will be there for the rest of your life is low.
Now, none of this matters if you don't care about healthy food, clean water, a safe home in a safe neighborhood, safe vehicles to drive and a secure future set for those you love.
Question: Can you adopt the simple guiding principle in the mind of the millionaire. <p
> There are a bunch of ways that people became and remained millionaires (the wealthy) in the past that won't work for the foreseeable future. Unfortunately, conventional "wisdom" hasn't yet found this out.
Understanding how wealthy people build wealth and how they decide to KEEP wealth IS the FOUNDATION for .
Wealth is not greed. Greed means you want what is someone else's. (That's how taxes work.)
Wealth is simply having *enough.*
What is "enough?" Money
Take your current age, subtract it from the age you will die. Multiply those remaining years by the current dollar figure you spend on expenses each year. That's your number. You can re-evaluate and adjust this number each year but for now, it's as simple as that.
Example:
[35 (your age now) subtracted from 75 (est. age at death) = 40 X 50,000 (very conservative yearly expenses) = 2,000,000]
That's two million.
What's your number?
You will acquire that number and then keep it.
There is never a shortage of people (who have zero wealth) to tell you their latest scheme on how they will get rich quick. I hear some pretty creative stuff in the course of just about every week.
I will avoid the fancy and funny and take you through "conventional wisdom" that isn't likely to be wise, then what we'll take a brief peak at what will get you to the number and allow you to keep it.
(You wouldn't believe how many people "get a lot of money" and then blow it because of poor economic awareness.)
OK, let's look at those avenues that are less useful for building significant wealth and then those predictable avenues that do get you to wealth fairly quickly and permanently.
One thing they told you would make you money? …
Carefully Calculated Risk is at the Center of
# 1 — The Stock Market. It's no surprise to Coffee Readers that "investing in the stock market" is not going to cause you to be wealthy. BUT, just as the wealthy tend to be homeowners, the wealthy DO tend to BE stockholders. Well Calculated Risk is crucial to the Millionaire's Thinking Process.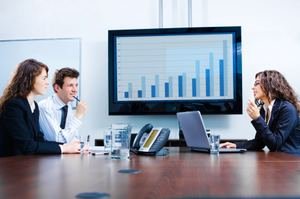 Every week, thousands of Financial Advisers read Coffee. They are in a tough business because the world is changing. It was a much simpler business 50 years ago.
You should have a financial adviser. Someone with a proven track record and a boatload of money in their own portfolio. (I'm not shy, I'd ask to see it.)
A lot of those advisers couldn't believe I was driving people to buy physical gold 10 years ago. Fortunately, quite a number of them trusted and suggested that their clients allocate some of their money into gold. It paid off handsomely as all stock losses were saved by the increase of gold price if the client had as little as 1/4 of their portfolio in gold.
You should know that I do have a significant stock portfolio. Stocks make up more than 10% of what I own. (I've gone as high as 25%, but not at this time.)
I also have a substantial amount of investment in non-stock ETF's (digital Gold and digital Platinum). Fact: doesn't count on someone else's business (stock) to retire on.
For this part of "my portfolio?" It could get triggered to sell on any given day. Does "this mind," believe that the portfolio, even rotated and wisely grown will generate big wealth over the next couple of decades? Should YOU have YOUR money in the stock market?
Ultimately, it probably doesn't matter in 2017. I don't currently foresee an imminent U.S. crash below 7,000 as I did in 2007.
Here's Why…
If you have $100,000 in a 401K today, that would be worth $75,000 when it is "cashed in" after taxes and much less after inflation. It's a year or two of income. If you enjoy the excitement of the ride, go for it. It is rare that someone will become wealthy based on what's in a 401K account. You're temporarily sheltering part of your wealth from tax until you want to use the money to have a few years of income when you retire. As long as it is invested in Gold ETF's, a broad spectrum of stocks from the U.S. and China, it might as well just sit where it's at.
So, nothing wrong with owning stocks and having money in a 401k. A 401k is fine for now. But the mindset is that this is more typically a rainy day fund. No one retires and lives off their 401k…for long.
What about Tangible Assets – those things you can touch and feel?…
Tangible Assets
# 2 — Real Estate. Where stocks are rather ethereal, nebulous and metaphysical, real estate is different. It's tangible. You can see it, feel it, touch it. It's not corrupt. It's worth precisely what the person who wants it the most will pay for it. Nothing more. Nothing less.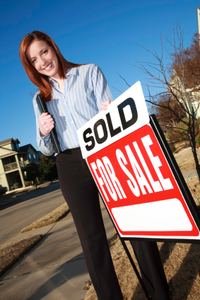 Real Estate, for most of the wealthy and future wealthy, is really not a serious avenue for building wealth. There are exceptions of course. Once again, the math is complex but ultimately, your home today is likely to be worth close to what it was 10 years ago. The price of real estate, on whole, has matched inflation over the last decade and it likely will do that but little else in the next 10.
That glimpse comes with a caveat. Homes were selling for historic highs in 2006 and by 2008 you'll remember that they were selling for 20% – 40% less. That's disturbing because people often need to move for any of a dozen reasons but sometimes it becomes all but impossible because of market conditions.
I like to think of real estate as being like an automobile. It is a depreciating asset. Each year, the wood isn't as sturdy, the walls are more beat up, the plumbing isn't as good and so on. A house is a box of wood. A well kept box of wood has value and always will. But to build wealth? Generally, no.
The exceptions?
Some home are ideally located or have something incredibly unique about them that causes them to be "good investments."
Now, that I have painted that picture, let's paint the picture of the wealthy in relationship to homes.
A home is a store of value.
It's a savings account. It might not pay interest. It might go down in value. But it's still there. If you pay cash, you don't have instant access to the cash, but you have the home and when you can sell it you will, more often than not, see a good chunk of your money back.
STOP! Buying your own home may NOT be a great INVESTMENT but it is STRONGLY correlated with net worth. More importantly, NOT having your own home is correlated with being broke and predicts a very, very poor financial outcome.
Renters simply don't accumulate wealth. Owning your own home is PART of a MIND SET. It is not necessarily a TOOL to generate wealth.
What about buying investment property for the purpose of renting out?
It's possible. Situations do arise where you can buy a property and rent it out for some dollar figure than is greater than the house, taxes, capital gains taxes upon sale and upkeep. Like rotation in the stock market, the very astute sometimes make it work, particularly if they have a big checkbook on day one.
For the normal human, it's akin to gambling with significant downside risk involved. Otherwise, in current market, where prices are quite high, there is little money, on whole, to owning real estate for investment purposes. No one expects to make serious money on selling a house, certainly not after inflation. For a store of value, it's good psychology to be an owner. [*The home is owned when there is no mortgage on the home. Otherwise, the bank and/or the government share ownership of the property and the person living there is statistically less secure than if the individual were renting.] The wealthy aren't buying and flipping houses. They aren't (on average) buying and renting them to generate income. They aren't buying additional commercial property and hoping to rent it out. Exceptions? Always.
# 3 — (Physical) Gold, Platinum, Silver.
This isn't 2005. At the moment, I don't believe you can get a 400% appreciation in Gold price for the next 10 years as you did in the last 10 years with modest inflation. Where gold was an obvious buy as INVESTMENT and WEALTH BUILDER at many points in 2005/6/7/8/9/10, I believe today it is a sensible store of wealth. (You still want to own plenty, just for slightly different reasons.)
The wealthy have some physical gold. Some wealthy I know have a lot more physical gold than you can imagine. But the metals are not likely to be a BIG wealth building tool for the next 5 years.
Historically gold, platinum and silver are sensible to own. Today's wealthy buy gold (metals) to preserve part of their wealth for the future. Gold one of the better offsets to future risk that can't be controlled by an individual.
Going forward, the metals have a better chance for appreciation in the next 5 years than the Gold ETF's, which have a better chance of appreciation than stocks, which have a better chance of appreciation compared to residential real estate, which have a better chance of appreciation than commercial real estate.
No one can know any of this. All of these insights are based on valuations.
The wealthy will keep a significant percentage of their wealth in metal. To be clear, if you own your home (no mortgage), you don't need to sell it and buy gold or any store of value with the proceeds. That trade in 2017 is not likely to cause you dramatic wealth in the next five years. But, it would make sense to buy an ounce of gold each month for the next five years. The wealthy do …
Global Money?
# 4 — Currencies.
I have an insignificant rainy day fund of money in another currency. The wealthy will always have some money in other currencies or metals, but they know that attempting to own currency for the purpose of wealth building is in general, ridiculous. Market forces exist in 2017 that didn't exist in 1990. No longer does valuation logic help calculate short or long-term currency direction. There continues to be investor psychology, to be sure, but the leveraged money behind the scenes by banks and governments is dramatic and not something the wealthy want anything to mess with.
A Main Street Business
# 5 — Main Street…not a Coffee Table Business I have a lot of respect for people in Main Street Business. Many of them do quite well. They take big risks and sometimes they succeed.
In fact, the wealthy are, generally, entrepreneurs. Once you filter out the children of the rich, celebrities and the CEO's of mega-corporations, you have entrepreneurs.
Entrepreneurs tend not to become part the UHNWI's (Ultra High Net Worth Individuals), they are more likely to remain HNWI's (High Net Worth Individuals).
Ultra High Net Worth Individuals are those with more than $10 million of liquid cash to invest. To be sure, most UHNWI's are business owners or in high positions with firms like Goldman Sachs, the UHNWI is not the majority of the wealthy.
The HNWI is the individual with greater than $1 million of liquid cash to invest. The designation is created by investment banks that know that the guy who bought a million dollar house is worth a million dollars but NOT TO THE INVESTMENT BANK. That asset is already being used and the money spoken for.
The Investment Bank can't do anything with the house.
They need liquid cash to manage. Thus they are looking for the UHNWI and the HNWI.
The fact is that a million dollar home that is paid off, is indeed worth (what you can sell it for today) about 85% of a million dollars the minute after you buy it.
The wealthy wouldn't expect to get a million dollars out of a million dollar home. The cost of prepping such a house and paying the agent + moving costs alone would be $100,000. But, an asset – it is.
I don't need to use the technical definition of HNWI. I think it is fair to agree that it takes a real net worth of $1,000,000 to be an HNWI.
The HNWI is someone who can open a business on Main Street. It could be a franchise ranging from McDonalds to Curves, Subway to Hooters. (Curves primed Hooters, I suspect.)
Because the New Millionaire Mind thinks in terms of probabilities and calculated risks, you should know that the Main Street strategy for building wealth can work. But it is VERY DIFFICULT in 2018 and will continue to be in 2019.
If you have never done it, I would encourage you to NOT start now. Wait until commercial real estate is cheap AND more people are working so there is more real money on main street to support the store front business.
Most of the wealthy will not open a MAIN STREET business on Main Street in 2018.
They will generally assess the risk as being greater than the reward. There are people with exceptional skills and savvy on Main Street, and THEY can make it happen. These people are like chess masters.
In the current economy, it would require a truly astute mind to make it happen.
Main Street will have many opportunities for building significant wealth in the future. Beginning today in most areas and locations is probably not the best choice for most with wealth or building wealth.
Set?
Hard assets are just that. Assets. You keep them so you have a store of wealth later. You don't presume they will grow significantly in value.
And for the Main Street Business?
The wealthy often go this route and many pull it off but for most in 2018, the risks far outweigh the rewards.
Network Marketing makes a lot of folks rich…
An Intriguing Business Model
# 6 — Network Marketing.
Network Marketing is a fascinating business model. Very few wealthy people (almost none) become representatives unless they plan to become spokespeople for the organization to optimize their position for greater wealth.
Network Marketing is a useful business model for most people to learn about business at an arm's length.
There are thousands of Network Marketing companies, and it can be an enlightening experience to be a member.
For someone considering starting a Main Street Business or even a Coffee Table Business, Network Marketing will provide a clue as to the difficulties you would face in businesse.
Network Marketing costs almost nothing to participate in. For less than $1,000 start up, you can have access to a business model and get an education in business up close and personal.
From the point of view of LEARNING, the experience is one I've seen teach some business strategy through experience. But there are unique problems with the model.
Many network marketing companies require you to spend about $100 – $1000 per month in inventory purchases. I have a philosophy that if someone requires purchase of their product they have crossed a line. Encouraging people to use what they sell is simply sensible. There is a big difference between the two things.
Granted, in the scope of business these are small amounts of money to "require" as long as there is a market with enough velocity to move products and service into.
If someone started accumulating inventory of Product X, the business no longer is fun and is probably a bad fit for the individual.
But, for a few thousand dollars you get to see a business model at work. That is cheaper than college by a long shot. Those kinds of experiences can be very valuable.
Don't sell this short.
In business you need to manage an inventory, manage people, make sales, market, promote, represent yourself in a sensible fashion. These are all things that look very different in the real world than in the corporate world.
You also get to hang out with other people who are testing the business world waters. People who would like to achieve some level of success. People who would like to be wealthy.
Experiencing all of these facets of business with such little investment and risk can be a very good idea.
But, what about the wealthy?
The math of Network Marketing is not good enough for most wealthy people. It's a business, and most people who are wealthy already a) have a business and b) are wealthy.
If you are joining a Network Marketing organization because you want to get 1000 people to make you money, that's probably a good reason to not join.
If you want to join because you love the product or service and want to share it with the world, that is an excellent reason to join. i.e. If you want to sell a product with a business model attached to it, it's a great way to learn about business.
Wealthy people literally don't have the time to join Network Marketing groups. Network Marketing groups will do everything they can to collect the wealthy and celebrities because it makes promoting the business much, much easier.
There are some really solid network marketing companies out there. If you can get a look at their marketing plan and materials for less than a few hundred dollars, in my estimation it's easily worth the price. You might love the project and it could be a lot of fun.
But not always.
If you are told that you must buy X amount of something vs. choose to buy X amount of something, that should discourage the curious.
What, Then?
OK. So Stocks, Bonds, Gold, Real Estate, Main Street Business, Network Marketing are not the way that most Millionaire Minds are growing their wealth.
People who grow wealth know that their security for life is not simply wrapped up in dollar bills.
Money is just currency. Pieces of paper. Wealthy people understand that; as those who are not wealthy do not. Chasing money is a silly thing wealthy people shake their head at.
KEY POINT: Money in and of itself is not a focal point for the wealthy.
It might seem strange, but the wealthy OUTSIDE of corporate America are very different from the wealthy INSIDE of corporate America.
Let me highlight this crucial distinction.
As a stock holder in Company X, I know that the company has ONE JOB and ONLY ONE JOB in the world. INCREASE SHAREHOLDER VALUE.
Publicly held corporations exist for the purpose of making shareholders a maximum profit. They are not there to help the needy, save lives, or have a good relationship with a customer. They are there to maximize shareholder value.
A lot of people that work at a major corporation never think of this driving fact. They might know what the company's mission statement is, but their real job, their prime directive is to make you, the shareholder, profitable. The people at the top of corporations like these, the C – Level leaders take home 7 figures per year…sometimes 8.
There are a very few people in any country that are this money driven to perform in such roles but these people generally end up in that UHNWI category level we talked about earlier. The other 98% of the major corporation generally are paid quite well but nothing in comparison to the C – Level leader.
The Majority of Millionaires in America…
Then there is the majority of millionaires in America. These are the entrepreneurs, sales professionals, professionals – all small business people. Insurance agent, medical doctor, dentist, private practice psychologist, the coach, the consultant, personal trainer and on and on.
Today in 2017, the fastest growing segment of millionaires is…
The fastest growing segment of millionaires is … online.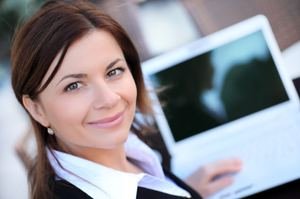 The Internet provides an absolute perfect opportunity for the foreseeable future.
Zero risk. Highly probable reward.
Even people who have succeeded in other careers or professions are creating and developing online projects. If not, they are adapting their current small business to online marketing … now at it's most productive point in it's short 20-year history.
is most likely to end up online because the entrepreneur loves to do what she loves and she loves to do it with as many people as she can.
The income derived online is generally split half for wealth and half for living and business expenses.
Because income has a very high cap for a 50 hour week, a person can earn more money in 10 years online than they would have earned in their lifetime.
There is (almost) no "easy money" that is ethical, but in life everything has a value. In 2017 and 2018, the best opportunity for most people is online and most wealthy people will have online streams of revenue generating their financial safety, security and allowing them to live lives they choose.
A business requiring $250,000 to start on Main Street can be started for $2,500 online and be profitable in weeks and produce $250,000 in income 5 or 10 years FASTER than would happen on Main Street.
Exceptions?
Always.
In sum the New Millionaire Mind includes these aspects.
is very in tune with risk level and return on time investment.

is not concerned in chasing money.

does what they love and interacts with the people they've wanted to connect with while doing it.

And there is no investment anywhere that can top having a small Coffee Table Business. No downside. Huge upside. Predictable. Business Models available. Mentors available. Proven data available.
There will come a point as happens in every media where there will be saturation issues. Those issues have not yet begun online and I don't expect to see them for another 10-15 years.
sees opportunity knocking.
To be continued …
---
Reserve your spot now!
Kevin Hogan Personal Appearances, Classes, Seminars & E-Courses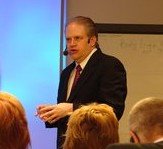 See Kevin Hogan "Live" in person, or participate in an online E-course with personal attention from Kevin Hogan! Attend an online tele-seminar!
See All Upcoming E-courses and Events