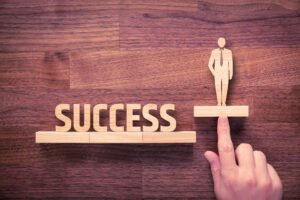 Success is a Social, Not Individual Construct
Perhaps the most important concept someone can gain today is that success you achieve in life happens with the cooperation, competition and in response and reaction to the environment and human beings around you.
Specifically this means that like consciousness itself, the further out of your mind you can connect with the positive and negative behavior of others the more in tune you are with what is necessary for you to be successful in the way you choose.
Because success is not "all about me," it's really all about "me and my interaction with others at some level, good or bad, positive or negative."
And of course when you're dealing with others many people intentionally and purposefully look success in the eye and decide that they are entitled to something. These people of course make lousy parents, partners, husbands and wives and they behave in a fashion that is 100% inconsistent with achievement or positively impacting others.
Whether people value "success" or not, here is the fact: Successful people are reliable, loyal, and are good to their word (under the definition of success I will put forward later). I've shared with you in the past that being right on time is a big factor of trust and how will you be successful if the people around you can't trust you?
"I slept through my alarm."
I've literally seen this up close and personal. I've watched a person snooze while sleeping through a fire alarm sound on the phone to wake them up to go to work… It woke me up.  The question is if an 80dB fire alarm can't get them out of bed how will they get to work on time, be seen as reliable, trusted and know they are successful. Obviously they can't.
Success in part is about having the means to take care of problems. Means can be brains, brawn, resources (money, education, street smarts, strategic thinking, etc.). And everyone needs a couple of these things if they are going to be successful in life. After they have acquired said skills, they have to be able to consistently use them day after day until habits form over time and create the newer, better, you.
Algorithms are in part a sequential set of steps with all kinds of contingencies for road blocks and other obstacles. My favorite example of this is google maps. Google maps has a built in adaptation algorithm that continues to get people from A to B as efficiently as possible. It interacts with the environment and experience of thousands and millions of others to get you to B as quickly as possible.
You plug in your destination, google finds where you are and tells you where to go with your chosen mode of transportation. It maps out your course and tells you where things will be slow. When circumstances change, google sends you on an alternative route to get to your destination more quickly.
Knowing What You Really Desire
I have an outcome in mind.
I will show you how you can develop the focus and courage to reach ever higher levels of achievement than you've ever accomplished.
Success and achievement are in large part processes that begin and end in your own mind. While your actions and outer circumstances obviously have a huge impact on your success, success is not so much about "what" you do, but HOW you do it.
Lots of people go to work or "try" to make a sale…that's not the deal. The deal is HOW you do those things every day.
If you change your actions, you will change your results. If you change your thoughts, you will change your results. Change both today and achieving most things is within reach of most people.
Let's get remedial for just a moment.
The first step is to figure out what you want to be successful AT. What do you want to achieve? What do you want to do?
It is possible to become successful at nearly anything you do. In fact, you may know people that seem to have a magic touch – practically everything they do is a roaring success.
Like David Copperfield, it is an illusion that there is a magical touch.
Legend Point: People who do just about everything to the end of success or achievement simply understand the link between actions, thought, plan, contingency and adjustment.
They seem to effortlessly attract amazing opportunities, while others brood jealously from the sideline.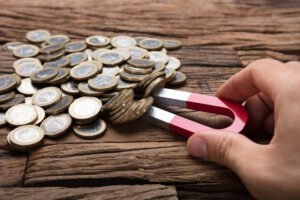 They have no trouble making whatever amount of money they choose, while others freak out daily over paying basic expenses.
THINK OF THIS:
People who understand 'action, plan, think, contingency, adjustment' can start with zero next to anyone else and move to the finish line at just about anything…and they will move quickly, effectively and make it appear effortless.
Why? They have a genuine drive or passion for what they are doing and the PROCESS of doing it, while others feel lost and confused.
How do they do it? What do they have that the public doesn't?
It's not as amazing as you might hope….
They know who they are and what they really want!
Even though I just confirmed it's possible to become successful at almost anything you do – it is MUCH MORE LIKELY that you'll become successful at something you truly like to do.
In fact if you think about the things you like to do, think about doing them or something similar and getting paid alot of money for doing that.
You might think, "Oh you can't get paid to travel and sit on the beach, Kev…."
Really? I know people who do just that.
How do you get paid to do what you love?…for real…
Legend Point: What are a few things you like to do and would do daily especially if you got paid what you are getting paid now? (Write these things down.)
I'm not really interested if YOU think that this is realistic or possible, I guess I'm more interested in what I THINK YOU CAN DO.
The successful people in your life have developed a strong relationship with themselves, become very clear about their passions in life, and made the choice to follow them with enthusiasm, drive and persistence.
Legend Point: They don't have to force themselves to work on their goals each day. It's either habitual or better, they look forward to it!
The results speak for themselves. These people AUTOMATICALLY attract lucrative opportunities, wealth, and even more passionate endeavors to dive into. It doesn't seem like work to them because they are having the time of their life!
In the last two years I've been contacted to be on a number of national prime time television shows. I've turned them all down, even though, "We really want you."
They will keep calling.
Why?
Because they see what they want. They know it will sell. They look at you and me and the guy down the street as products and stories. Good stories are told forever and Starbucks will be around when you and I are collecting dust…
OK, Time for success…and money… Turn the page.