Pawn Stars.
I've seen every episode. Most of them twice.
There are four basic types of people the guys (Rick, Corey and Chum) negotiate with.
1) The smart, savvy customer who brings high value SMALL items (books, jewelry, coins, bills, small stuff that is easy to display) to the store. They know the value. They've done their homework and brought their homework with them to the Pawn Shop. I love watching these. Last week there was a book from the 1500's that Rick bought for $10,000. Both parties were satisfied. Rick's book expert Rebecca told him that he could bet 15 – 18 K, maybe more at auction which after 25% commission is really 12 – 15 K. Of course on any given Sunday you might get 5 K!
2) The guy who did part of his homework but really didn't work hard on creating a complete package with provenance, framing, presentation. That means that Rick has to get authentication and figure out a way to sell the item.
3) Ignorant people. These are people who bring something to the shop and ask for $500 because they "thought it would be fair." They know nothing about the item. Rick's expert tells them it's worthless or maybe says it's worth 20 times MORE. And Rick is always happy to pay a fair price, even if he could have gotten it for nothing. These people simply didn't know what they had. They wanted to be on TV. For them this is about fun.
4) Stupid people. These people… think they have something REALLY valuable. The expert tells them, for example, that it might retail for 1/3 of what the customer dreamed it is worth to the customer. Then the customer ignores the expert's exposition and says, the same price they were hoping for originally. This of course drives Rick crazy. The person is a stupid person.
Why STUPID?
The person is ONLY thinking of themselves.
They are thinking that they have something that is worth X and that Rick will automatically want it, whether there is a market or not. Rick will be able to sell it for 3 times what the expert says… because they are sure.
They don't CARE if Rick makes money on the resale or not.
They are 100% in it for themselves.
And this person is an idiot.
Question: What percentage of people that are customers are composed of stupid people?
Approximately HALF.
I just wish I could give people a Thinking Pill before they make idiots of themselves in public.
How can YOU avoid being STUPID?
Doing something stupid means you are doing something that precludes you from doing something smart to fix what is going to get screwed up.
In other words if you have an option of spending up to $25,000 on something and you use of all of it on your first option, you will have nothing left for you second option.
This… is stupid.
You already know that the first attempt at most things doesn't work out.
Did you marry your first girlfriend? Still married? I rest my case.
How to be SMART, EVERY TIME I play blackjack and I bet on football.
If you want to win and you are a top caliber player, you make 90% of your bets no more than 1/40 of your total bankroll.
So if I walk up to the table with $10,000; my bet 90% of the time will be < $250 per hand. (1/40)
What is the MOST a top caliber player will play on a football game or at a blackjack table?
10% of bankroll. (This happens to me about 3 times out of ever 500 hands of blackjack and almost never in football.)
This assumes that you are in a position to win with 60% certainty.
If you don't know what your chances of winning are you play 2.5%.
In you LIFE you should never take more than 2.5% of your income and spend it on anything that doesn't have a reasonable probability of a return on investment attached to it.
My son went to a venture capital meeting last autumn. Approximately 1000 people showed up with "great ideas" and TWO got called back for second interviews for possible funding.
TWO.
Why?
The 998 were either ignorant or stupid.
What about the other 2?
I doubt either got funding but you never know it's possible.
If they had a rock solid, beginning to end marketing plan, they might have gotten a deal with an investor.
An idea is not a product or service.
An idea is a product or service with YOUR HOMEWORK done, knowing what your competition is doing as far as profit and loss, market share and so forth.
Ultimately, 905 of the time, don't take more than 2.5% more of your net worth and put it into something that is not likely to have a return on investment.
In my experience KNOWLEDGE and WISDOM have much better chances of ROI than do things like building widgets and hoping they might sell someday.
Negotiating with those investors requires having a HUGE WHY they should invest in you and your marketing plan for this product they have already seen 100 of.
Negotiation in Relationships
That got me thinking about human relationships where buying and selling is not a part of the negotiation.
I think of all the different contexts where people just don't negotiate with INTENTION. People simply fail to think before verbalizing.
They are BABBLING without an OUTCOME in MIND.
Why say ANYTHING if you do not know what you WANT and what you WANT TO GIVE.
Be Sure They Feel Everything is Even
ALWAYS BE PREPARED TO BE VALUABLE TO THE OTHER PERSON FIRST
In almost all cases, nothing good will transpire when there is no outcome in mind.
An outcome means you know what you want and how you will use it or make it work AND what you will GIVE to the other person that will be seen as MORE VALUABLE than what you receive.
Even when value exchanges are logically well defined, the negotiation is NOT A DONE DEAL.
Emotions will derail negotiations as often as anything that is relevant to the negotiation itself.
It reminds me of fascinating experiments I've done in training groups. And I'm not the only one to have led these experiments.
Beware the Revenge that Will Derail Your Hard Work
Bucket loads of research that have been replicated for 50 years show that humans will mete out punishment that is several TIMES the negative behavior that was supposedly committed.
Person A is not in their thinking mind. They are overly emotional in this moment. They say something really stupid. Unkind.
Person B reacts in a swift, intensely harsh fashion. The punishment/reaction is 10 times greater than the crime.
Ego in this sense simply means that someone is taking a stand on an issue that stops all rational communication by placing a barrier between the two of them.
"That's it Wilbur, never again will you … no deal."
Or
"That's it, never again will I … for you or your company."
People have very fragile identities.
Put a chink in someone's identity, on purpose or by mistake and you'll see a ten fold punishment/reaction for a one fold action.
In large group games when someone is simply LUCKY and winning more points or money than someone else, given the opportunity to strip the lucky person of their points or winnings is met with appreciation by most others in the room.
I've watched people punish a lucky person and not give a second look at someone who was trying to play in a sneaky fashion.
Here's what's scary.
When someone has EARNED those points or money, people are even MORE willing to remove the points or money.
Once things are "unequal" in people's minds, they want to "equalize them."
And this is the beginning of disasters in communication and in negotiation.
Unfortunately, the notion of gaining revenge is rarely stopped at the point where the other person's bad behavior started. Instead the revenge factor is meted out with magnitudes of pain.
And this is the concept of justice when people are a) alone in a decision or b) in very large groups when deciding how to react to the apparently inappropriate actions of others.
Because of these TYPICALLY HUMAN traits, you must make your negotiations thoughtful and well considered.
Both Parties Must Know The Other Wants Them to Win, Too
Generally speaking, you want both sides to walk away winners in a negotiation.
Pawn Stars (a repeat) was also on last night. The show often interviews people bringing in objects for sale and asks them what they'd like to get for the item and what the least they'll take is.
Last night they interviewed 4 people, 3 of the 4 said something like, "the least I'll accept is not much less than $350," or "I won't go much lower than $7,000."
I've been watching the show since its inception.
Whenever someone has a quicksand bottom, they almost always fall deep into the quick sand.
To the show's credit, the representatives of the Pawn Shop are pretty consistent in offering about half of the actual value of larger items that take up a lot of space. They tend to offer more than half of auction value on something that is ready to hang on a wall like a painting, or something small like an old gun that can go in a show case.
Unless someone is trying to be a jerk or negotiate in bad faith, they tend to keep the negotiations fair.
Ultimately you know that Rick, Corey and Chumlee are going to offer enough money to get a potentially profitable item (with a decent turn around speed) in the store.
You also know that when they say they have reached the top of their offer range, 85% of the time they mean it and there is next to no more wiggle room for the person bringing in the item.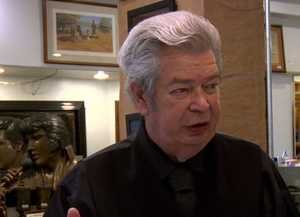 I personally enjoyed how The Old Man negotiated.
The Old Man would say, "I'll give you $500 for it. Not a penny more."
The guy on the other side of the counter says, "Make it $1,000."
Then the old man then changed his offer.
"OK I'll give you $450. You had your chance at $500."
Then the customer has to fight his way back up to $500 … if he can get there at all!
In general, the deals made on the show are Win/Win Deals.
Both sides agreed to a price.
One side decided they'd be best to have the money instead of the item. The other wanted the item more than a money.
Beware: Some Win/Win Deals are Win a Lot/Win a Little Deals.
And those need to be OK in business and in one time transactions.
That said, if you fight for too many of those deals in relationships, you're going to pay an enormous revenge price later.
How will negotiating better benefit you in business?
Negotiation is a critical skill set to have.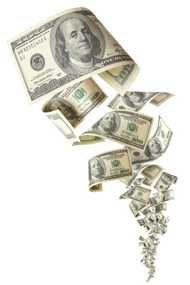 It's about recognizing opportunities to negotiate to boost your bottom line, increase or optimize your cash flow and to foster positive relationships for maximum growth. It's also about saving you and your business money.
In my experience, almost everything is negotiable and because there are a lot of everything's in life, you need to be effective at negotiating.
How Is Learning To Negotiate Beneficial to My Business?
Take a look at all the stuff you spend money on in business, for example.
If you were to take a few minutes and write out a list, that would be helpful. I'll assume you aren't going to and go from there.
Chances are you have a list with some of the following items on it:
Rent
Assistant/Manager
Bookkeeper
Accountant
Graphic Designer
Content/Copy writer
Suppliers For example, a fulfillment company to manufacture and potentially distribute your information products
Phone bill
Debt (small business loans, credit card debt, etc.)
Affiliates
Business partners
Each and every one of these payables can be negotiated, even your phone bill. Imagine if you were able to cut each bill by even 5%. How much would that save you? How much more cash would you have each month to save, invest, and/or redistribute to grow your business?
Invest 5% of your expenditures each month and you'll find that in 20 years you can take the year off because you saved that much money in negotiation.
That's why negotiation, cooperative negotiation in particular, is so important to building and growing your business!
So What Exactly Are Cooperative Negotiations?
We'll get into a more detailed description of cooperative negotiations in a bit however, it's essential to know that a cooperative negotiation is one where you are knowledgeable about your negotiation partner's wants and needs.
When you know what they need to get out of the process, then you have the power to make sure you, too, get what you need out of the process. Using a car purchase as an example because we're all so familiar with buying a car, a cooperative negotiation would mean you've done your research and are 100% prepared before you walk through the dealership door. (This could be done with a house, a refrigerator or just about anything.)
You know how approximately much a dealer makes on a sale
You know how much they make on financing versus you paying cash
You know how much the car is valued at
You know that the new car models are coming in next week and they REALLY want to get this car off the lot, meaning they have an extra incentive to negotiate with you
You know they make more money from leasing than from selling you a new or used car
This means you know about how low the dealer can afford to go; you have a good estimate of what their bottom line is.
You're also prepared and know how much you can or are willing to spend.
You know and understand your financing options and know that dealers make more money from financing than from you paying cash for the car.
Hopefully, you're also prepared to walk away, because if you're not then you're giving up your power.
How to be sure you're ready to walk away if needed?
Walking away …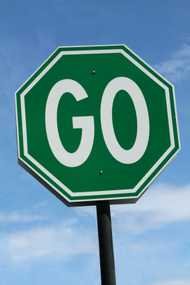 You must set a rock solid number and walk away at that number plus a penny.
The most difficult thing for me to learn in business was this simple concept. Once you establish your bottom line, you NEVER cross the line. Don't establish a bottom line without taking great pains to calculate what it really is.
Having a bottom line means you have protected yourself from losing or getting harmed.
In addition, you are actively training yourself to have good judgment and make better decisions.
Cooperative negotiations can apply to just about any industry, product or service; not just buying a car.
In this, and the next few articles you are going to learn various types of negotiation including negotiation styles and tactics. You'll learn quite a bit about the cooperative negotiation process and why as a business owner, or in a relationship, that's the ultimate goal.
We'll also take a look at how to prepare for a negotiation including body language, questioning skills and how and what to research before you sit down to the negotiation table.
Let's agree to refer to the person you're negotiating with as your negotiation partner or associate. That's because the ultimate goal is to team up with your vendor, property manager, customer, contractor, employee or whomever you're negotiating with. Your ultimate goal is to forge a mutually beneficial agreement and a long-term relationship. Finally, we'll cover common negotiation mistakes and how to avoid them.
When Do You Benefit From Negotiations?
We've already discussed the fact that negotiations are a fact of life and that if you want to boost your bottom line, increase cash flow and build the business of your dreams, increasing your negotiation skills, and understanding them at their core, is an essential step. There are two types of negotiations:
One Off Negotiations
These types of negotiations, also called one time only negotiations, occur when there's no relationship between the two parties and there likely never will be. Buying a house is a good example.
Most often, you don't know the people you're buying from and you will likely never see them again. One of the key ingredients in a fixed negotiation is the fact that both parties are completely self involved, they don't really care what the other person gets out of the deal.
Cooperative Negotiations
This is the type of negotiation where both parties have a vested interest in working together.
Both parties either know each other, or are planning on having a long-term business relationship.
Negotiating with a contractor is a primary example: you want to get the best deal (which often includes more than price) and they want to get a good fee, ongoing work and a client they respect who also respects them. Ultimately your goal when conducting most business negotiations is to create a cooperative environment.
Now, take a look at power in a negotiation …
Where Does Negotiation Power Come From?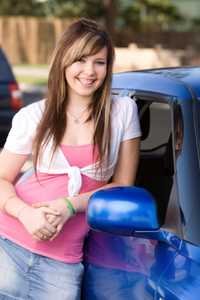 The person with power in a negotiation is the one who will walk away with what they want.
If you're negotiating a service contract with a vendor and they're starving and REALLY need the work, you have all the power. If you're a week behind in getting a product launched and you have customers waiting for it but it can't be delivered until you find someone to handle the coding or graphics, then your freelancer has all the power – you'll bend over backward to meet their terms and get your product launched.
A key goal of a cooperative negotiation is to move toward an equalization of the power.
Yes, you read that right. You want to create a mutually beneficial resolution so that means you both have things you need and want and can come into the meeting with equal power.
From Need to Desperation
During negotiations it's possible one person or company will need the sale, business, more than the other. This is natural however, a balance of power is necessary for a cooperative negotiation. To balance the power, enter the negotiation ready to solve a problem your associate has.
Options – The person with more options has more power. Balance the power by having a unique selling proposition. What can you provide your customer that no one else can?
Time – Scarcity, urgency and other time constraints shift power. If you have all the time and patience in the world, you have all the power. The tighter your buyer's deadline, the more power you have.
Relationship – The stronger the relationship between you and your associate, the more power you'll have to anage the negotiations. If you have more of a need for a long-term relationship than your associate does, they have more power. Balance the power by building the relationship and making yourself valuable. Go beyond your normal contact with the person and strive to understand their needs.
Knowledge – The person with the most knowledge about what they want and what their negotiating associate/partner wants from the process is the person with more power. This power is more subtle but very powerful. The only way to counter it is to know as much as possible about the company and person you're negotiating with. Use this power to become a partner rather than an adversary.
Skill – The negotiator with more negotiating skills has more power. Improve your skills or you won't just get taken advantage of, you'll get cleaned out.
In addition to recognizing where power comes from in a negotiation, it's important to understand that the best way to enter a negotiation is with a well considered strategy.
That means being prepared and understanding your personal communication styles.
Developing Your Negotiation Strategy
To successfully negotiate anything, it's important to be as prepared as you possibly can. That begins with understanding yourself. This part is pretty much ALL ABOUT YOU!
Before each negotiation, you'll want to ask yourself:
What does your negotiation partner want from you and the process?
What is their most desirable outcome?
What would be their optimal result?
What are their primary issues?
What are their needs?
What are their concerns?
For example, they might need longer payment terms or a promise of future business.
What do you want from the process?
Once you've determined what outcome your client wants, what's your ideal outcome?
What do you absolutely want to walk away with?
Where do your needs and wants match and where are they opposed? For example, if you need to have a low rate and your partner needs to have a rate that's higher than you can pay, then your needs are opposed. However, if you're both looking for a long-term relationship, then those needs match. Determine which areas do not match and rank them by importance. You can use this ranking system to help you set priorities and prepare to make concessions for a win/win negotiation.
What's been forgotten? Negotiations can be a creative process, creative problem solving, that is. When you know your associate inside and out, you may think of options or solutions that they may not have thought of. This is a great way to help facilitate the cooperative negotiation process and a great way to build a relationship.For example, if you're hiring a contractor and their fees are a bit higher than you want to pay, you could offer to promote their services in exchange for a lower fee. This is something they probably didn't think of and if your industry matches their niche, it could be a very lucrative opportunity for them and you get the fees you want.
What is your walk away point? What IS your bottom line? At what point WILL you walk away?
In order to master the negotiation process, you must first understand yourself. Then and only then can you make strategic adjustments to your style and approach to balance the power, collaborate and walk away from the meeting a winner.
Understand your communication style…
What is Your Communication Style?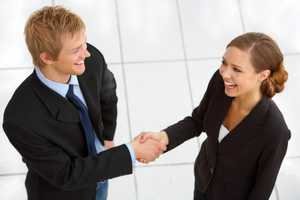 Before you begin developing and planning for a cooperative negotiation, it is important to understand your own personal communication style.
Understanding how you communicate will make it easier for you to understand your strengths and compensate for your weaknesses. It's also important to realize that your communication style may mesh perfectly with some styles and clash with others. Being able to recognize your negotiation partner's communication style and adapt accordingly, will help you prevent misunderstandings and pave the way for smooth negotiations and better business relationships.
There are various schools of thought on communication styles. While it isn't important to choose one theory over another, what is important is to understand the communication theories and to learn how the communication styles can work together.
One simple and useful interpretation of communication styles applies to dimensions of how they interact with others. The two dimensions are expressive and assertive. Where you are on the scale between these two dimensions creates four communication styles:
Director = High Assertiveness, Low Expressiveness. This person will tend to be decisive, speak quickly and possibly more loudly than the other styles. They will likely have a firm handshake and will make direct eye contact.
Socializer = High Assertiveness, High Expressiveness. This person will expresses opinions easily, and may be quite persuasive. They will be animated, move quickly and often and give you an enthusiastic handshake.
Relater = Low Assertiveness, High Expressiveness. This person will listen intently, offer supportive language, speak slowly, move slowly and offer a gentle handshake or a hug.
Analytical = Low Assertiveness, Low Expressiveness. This person focuses on details, uses precise language, doesn't speak much, isn't likely to touch another person, has a good poker face, and likes a good amount of personal space.
Of course, there's more to each communication style and a whole lot of room for variety within the styles. My book, Talk Your Way to the Top, offers an in-depth look on this interpretation of communication styles and how they can work together.
A useful mental tool is for you to consider how each person's characteristics are also strengths.
When you understand the characteristics of each style and you understand where you fit in the spectrum, you can overcome potential negotiation trouble spots not only because you understand conflicts.
Think about it. The Director seems like a steam roller to the Relator. The Relator seems barely involved to The Director.
The Socializer thinks that all The Analytical cares about is the numbers. The Analytical figures The Socializer doesn't think about anyone's bottom line. Not much trust there.
Understanding, and Working with Different Types of Negotiators
Negotiation is a two way street and realizing that is the best way to run your business. If you treat every negotiation as a winner-takes-all type of event, then you're going to leave a trail of unhappy vendors, contractors and relationships in the dust. People won't want to do business with you and when they do, they'll do so begrudgingly. That means you won't get the best of them. In fact, it is not uncommon for contractors to disappear when they don't value the relationship and that can leave you in a terrible bind.
The key to walking into a cooperative negotiation and walking out with a positive business relationship and a good deal is to be prepared. Learning to recognize the different negotiation styles helps you position and frame the negotiation.
What are Common Styles of Negotiation?
While cooperative negotiations are the goal, they're not everyone's style. Other common negotiation styles include:
Subjugator. This person's style is competitive and their ultimate goal is to get the best results for them or their company. It's also a limited or derivative type of negotiation.
Capitulator. This type of negotiator will feel like the only way to make any headway in a negotiation is to give something up.
Accommodator. This person's style will approach the negotiation as if both parties have to give something up, meet in the middle, for an effective negotiation.
Of course, the ultimate type of style to come into contact with is a Cooperative Style Negotiator, then you're both on the same page from the get go. Everyone walks away feeling pretty good.
Next week; use body language and nonverbal communication to identify negotiation styles and successfully complete win/win scenarios.
---