7) Is it in your best long-term interest to treat this person fairly?
Yes, it is for me. I will tell them the truth. I will respect their drive for shareholder value if they work with a corporation.
I will not be unkind to an employee as they are often nothing but an automaton for the corporation. She goes home at the end of the day and doesn't think one second about her soon to be former customer.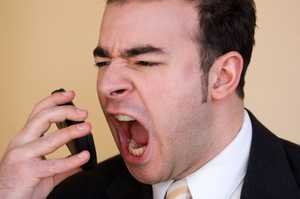 You and I have a challenge a lot of other people don't. It would be easy for someone to say "Kevin was a jerk in dealing with me." You never want stuff like that to happen, so you don't let it happen. People can and will say stuff about you that isn't true. But, if you consistently treat people well, your reputation and consistency speaks for you.
There are very few situations where being unfair is the right decision.
8) Who else connected with the other party/in the company might want to help you resolve this conflict?
In every scenario there is someone who benefits on their side from keeping you a satisfied customer.
In a personal negotiation, only when people won't see each other again is there technical upside in treating people poorly and unfairly. You always should try to find out WHO in the other camp benefits from you resolving your negotiation amicably.
9) Who else connected within the other party/in the company might WIN if YOU WIN.
That of course leads to #9. Just WHO is this person? You'll need to find this person. Perhaps they ARE in public relations, after all this IS their job, right?!
10) How can you help maintain a good relationship between their person A and their person B if you seek help in their camp?
It always pays to keep a strong relationship with the people you do business with.
There is no downside and all kinds of upside to being valuable to people. When it comes time to deal with a difficult person or department this allows you one foot on their court. It's not a home field advantage but it can make a difference.
11) The art of negotiation: How can you help everyone save face if you are to win and they don't get what they want?
Sometimes you simply have to
"win" all the chips. These are situations where people think they deserve your chips. They don't and you don't ever gain anything by giving people unearned chips. Therefore be prepared for humans to be human and demand chips that they don't have coming. Almost everyone I've done business with has experienced these moments where they believed they deserved or earned something that they simply didn't.
In situations like this, because the person "believes" so strongly you want to help them save face. They may have said something to a spouse, child, colleague or friend. You don't want to make them look bad to others around them so you have to be careful to plan so that they don't look foolish.
This can't always be avoided but you want to TRY to make it happen. You never look "better" because you came off as a "jerk."
Notice this alternative is not the same thing as a Win/Lose. Win/Lose means one person is better off from a transaction and another person is worse off.
You run significant challenges trying to have the "right" or "equitable" outcome when the other side is attempting to be a vacuum cleaner stuck in the on position.
This happens a great deal in life and you must develop internal rules in dealing with these situations.
12) Know the numbers – You need to know what their real bottom line is. You should have an excellent estimate of this by the time you research them thoroughly.
In my business, a division in a company might only be able to afford to pay X for a speaker like me, but there is an extra line item available for educational materials and books. (Who knows stuff like this? And learn a lesson, this kind of accounting is deadly to businesses…) Not everything has to be on a specific line item for you. You're looking for ways to make something work that they can actually do without creating corporate upheaval.
Negotiation Technique: Figure this out – What do they lose by not doing business with you? …
13) What do they lose by not doing business with you?
You have some value to the other person you are negotiating with or there would be no negotiation in the first place. In honest negotiations where both parties are working out equitable possibilities, you have a value and a walk away point. If you don't have a walk away point YOU WILL LOSE.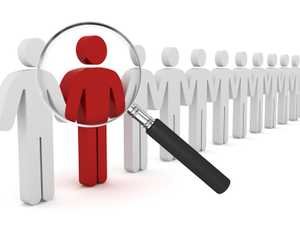 How replaceable are you?
What is unique about your/your product/business?
What makes you so special?
Why you and not any of the thousand others out there they could be talking to?
14) What is their emotional capacity? What is their history in negotiations?
If you are communicating with experts and skeptical people in general, you need to negotiate quickly. Skeptical people become MORE RESISTANT over time. They want to say "yes" or "no" and you need them to say "yes" or "no" now.
Non-experts generally experience their skepticism differently. They are less likely to act quickly because they can't see the outcome. So you must keep chipping away. Sometimes it's not a better price but simply time at the table.
These people are afraid they will make a bad decision. Trying to close a deal too quickly simply results in additional delays on top of the delays you will already experience. Eventually, the non-expert needs the expert (perhaps you) and you will be one of the only remaining of the competition still courting them.
Emotions play a role in conflict management.
Generally, negotiate with people when they have a maximum number of Self Regulation Units. Early in the day and early in the week is almost always best.
15) What are the BIG INFLUENCES on their thinking and decision making processes?
It's probably NOT you and the subject at hand.
Beyond turning this article into a book, you now want to know everything ELSE about the person you are negotiating with. You want to know their likes and dislikes. What do they hate in life? Who do they hate? What are their passions? Who are their passions?
What problems are they facing in life? What do you learn on their facebook and twitter feed that reveal their state of mind? What kinds of things do they post that they put their name to?
All of this is only the beginning of the intelligence gathering and preparation process used in conflict resolution, but next you get your feet and wet and start the process.
Next week you enter the actual negotiation process and learn what to do there.
It's going to be interesting…!
---
Reserve your spot now!
Brand New, 10 Week, Comprehensive Online E Course begins June 30, 2020
This is the course you've wanted for years. This course is very different from online Courses you've participated in.
The first key difference between this and every other online course from anyone else on the planet is that you have daily access to Kevin Hogan. He will take your homework and evaluate it each week making suggestions and directing you when you ask, to jump obstacles and move along for real success in life, relationships, happiness, and wealth.  You'll be able to write Kevin and have him respond within 24 hours to your inquiries.
Dozens of hours of video are here shot by Kevin alone, after everyone else went home from formal video shoots. Kevin sits down (most of the time) and it's as if you're having a conversation with him personally right in the studio in his home. You'll get to see and hear every aspect of success in the digital age, step by step. And you'll learn how to apply and use every single thing Kevin mentions. There are no mysteries to be had after this course. You immediately find out the value of having a personal mentor for 10 weeks. Someone whose not only done it all but has trained so many others to achieve success.

And it's more than "step by step" – you are going to win this game of life because you'll find out all that it really takes. Kevin even shows you in Week 1, "how to get lucky" because luck plays a role in success but most people don't know how to set the stage for luck to strike in their life. Kevin shows you how in crystal clear, easy to master increments.
Kevin says that the members of his Inner Circle have gone on to great achievements because of just this kind of personal attention, blended with their own drive, passion, effort and talents.
If you really want to learn from the person who wants you to have all aspects of your life better at the fastest possible pace then check out this video. It's not a sales pitch per se but just a few of the things you'll learn in this unique course.
Watch this You Tube video to see what Kevin has in store for you.
You can apply today for the Ascendant Success Algorithm.
You'll be notified within 3 days as to whether your application is accepted and your card will not be charged if you are for any reason denied.
There is a limit of 30 people who will be able to participate beginning in February. Kevin can only keep up with so many people before it becomes more than even he can handle.  Make sure you put a note to Kevin in the application for Kevin as to why you want him to work with you for the next 2 1/2 months as well as any questions you might have once the course begins.
We aren't quite in "beta mode" but we are still ironing out a few weaknesses. The $4,995 tuition is cut to a beta mode fee of $1,995 and yes you can use installment payments for a year. We'll then accept your feedback so we can share how you did with the course after one year.
Apply here:
Ascendant Success Algorithm Application