Problem Solving Skills: Preparation, Intelligence and YOU Knowing Their Position before they Know Their Position
Negotiation is key in personal and business conflict and often success in business and relationships. It is central to solving life threatening problems. Negotiation Strategy and Tactics are necessary to make sure you don't lose in life…or those you love.
Negotiators think ahead. Here is an example that applies to almost everyone reading this.
Question: When is the best time to negotiate a raise at the office?
Answer: 1 year from the date you want the money.
Observe…
"Boss what would I have to do to receive a 10% raise one year from today?"
This is a brilliant question because people are so "now focused" they almost never go out in the future and figure out the best way to create a life they can live with pride.
If you are in sales, your boss will very likely comeback with a number of sales or dollar volume in new business sales that you will have to achieve in order to justify that 10% raise. In this case you go get the business and collect in one year. Simple enough.
But most people at the office aren't in sales even though people believe that "everyone is in sales."
Nonsense.
Now let's say that the person smart enough to ask for a raise today for this day next year, is not in sales and is in fact in some administrative or bureaucratic position.
The boss can now generally offer the 10% in exchange for a 20% increase in productivity. The boss can discuss just what that means to the employee. Unfortunately most jobs don't have room for extra value. The job is the same job it was last year. Nothing changes.
But don't give up here!
The job can be done faster, cleaner, quieter, with less aggravation for the boss.
It's also possible that the boss has pressure on him from up top to the point that his stress level is at the top of the thermometer.
What can you do to take on some of that stress away and what is it worth to the man in charge?
This is where you must think far in advance of your conversation because you are going to uncover needs and desires your boss has that he doesn't even KNOW he has.
It makes no sense to negotiate without significant preparation.
You need to know numerous pieces of information before you even open your mouth.
You need to know your counterpoints experience better than he does himself. THEN you have a chance to accomplish your outcome.
15 Factors of Negotiation Strategy & Tactics
1) What does the party hope to gain from you?
In this case, you might be surprised what they want. I was wrong about the answer which is why this one took longer than I anticipated!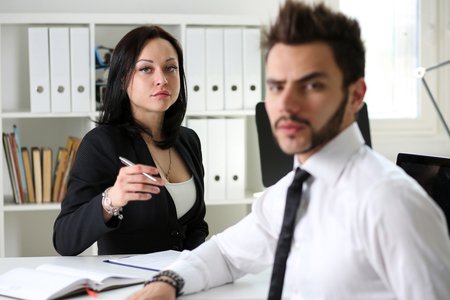 I negotiated with Allianz insurance about 7 years ago to pay my step dad the proceeds of a long term health care policy. It took more than a year to bring the negotiation to a close. The details and story are long and not so important for this article. The lesson is that EVERYONE has a person in their rolodex that will be upset if there are waves brought agains the company, themselves, etc. It's not always the person doing the negotiating but the person one or two steps up from the negotiation that doesn't want their name on yelp or in Coffee with Kevin Hogan.
Ultimately I THOUGHT it came down to "is $140,000 worth a front page newspaper story about ripping off a nursing home resident in Minneapolis good for business or not?" I was wrong Allianz is not concerned with bad publicity. They are an insurance company and it is anticipated that they will not operate in the best interest of the person making a claim but their own office. No, I was dead wrong… it's not the publicity that is scary but the attention from the Minnesota Insurance Commissioners Office.
Because they start at the lowest level and then work their way up and although people don't go to jail when they do bad stuff in large corporations, they do sometimes lose their jobs… jobs that pay six and seven digits per year.
The insurance company wants a 3 way agreement made with the State and you so that this is THE settlement.
Sadly the insurance company doesn't (appear to) care about the money or the publicity. So your initial reaction of "I'll show them a thing or two…" is laughable. You can't hurt them. You are an ant and they are The Incredible Hulk. So you have to find someone who can take the Hulk's powers away if they misbehave.
I've contacted the attorney general's office on more than one occasion asking for similar help. These are the folks who will put a bad guy out of business or go to bat for the ant if it makes sense for them to do so.
Part of negotiation is knowing WHO ELSE CARES about this that will help YOU get what you deserve/have earned/want.
On simpler, lower level negotiations think about this as you begin:
Sometimes people want to gain what they perceive is theirs. Sometimes they want to gain what they know is NOT theirs. These are two different mindsets and you need to prepare for both.
The answer to what the insurance company hopes to gain from you, is, to avoid interaction with regulators who could come and investigate and uncover THOUSANDS of similar cases. THAT is the gain of settling with you. They don't want the government walking in the front door.
2) Does the person you are negotiating with have your best interests in mind?
In the scenario of the insurance company, they don't. They want to gain extra revenue through a process that is a corporate we/they norm. I've experienced this quite often. Companies often make it VERY difficult to pay out money due clients and customers that deserve that money.
But not everyone is a bad guy.
Many companies DO have your best interests in mind. Many companies are forward thinking. Essentially if a product is going to be sold ONE TIME and there is no future relationship that is in the works, they will not be "required" to have your best interests in mind.
Never be afraid to tell the company or individual why it makes sense to have your best interests in mind. And remember negative publicity rarely matters when it comes to the seriously big companies.
You and I need to look at the coming negotiation situation from their point of view. Are they coming to financially rape/steal from you, then apologize later, or, are they coming to discover facts and cause an equitable solution?
Here is the question you ask: "Does this person/company have an EXCELLENT REASON and RATIONALE to treat me honestly and with integrity?"
Your restaurant that you visit for dinner each month certainly has a vested interest in your equitable experience.
Many others don't.
If round one fails, then what? …
3) Do they have a significant long-term benefit to treating you fairly during the negotiation of this challenge?
In the case of the insurance company, they want it over with and don't want to admit total fault. Never expect a company to give you a 100% of your request. That means they were 100% wrong. That means they might also be at FAULT. Instead, if it's OK with you, "settle" on an appropriate amount that is appropriate and realize that the corporation you are negotiating with doesn't want to have it in the public that they were 100% wrong.
In a corporation some people are paid to bring in money, period. These aren't always the sales people. Salespeople (in most but not all businesses) earn their living making sure you are treated well and want your return business. You are important to the salesperson IF they benefit from you again in the future.
You will also see these people in customer "retention." If that sounds like "detention" you were thinking the same thing I was.
4) If you don't successfully negotiate with them in round one, what happens next?
This really depends on how important the stakes are.
I don't like using third parties (paid mediators) in smaller situations, because there is often a benefit for "independents" to side with one side or another.
With the exception of dealing with the IRS and criminal accusations where your life or freedom is on the line, it's generally best to deal with negotiations yourself, IF you are well prepared and have gone through a decision tree of possibilities and probabilities.
It will escalate after round one. It will be more stressful and you are more likely to be overly prepared with massive amounts of documentation.
5) Are they desperate?
Desperation is about fear and it may have nothing to do with your negotiation, but it might impact the negotiation in a dramatic fashion.
A strong position to be in a negotiation is when the company simply doesn't care what happens.
6) Are you desperate?
People are desperate for freedom they don't have.
People are desperate for money they don't have.
People are desperate for the pain to be gone.
Desperate people make lousy negotiators.
If you are desperate do NOT negotiate on your own behalf.
The art of negotiation: If you are desperate, it's always worth paying someone to map out all of the options, obstacles and probabilities with various likely results before you set off in facing something you are desperate about.
There can't always be a total win/win in every negotiation. How can you help save face if you win big? …
7) Is it in your best long-term interest to treat this person fairly?
Yes, it is for me. I will tell them the truth. I will respect their drive for shareholder value if they work with a corporation.
I will not be unkind to an employee as they are often nothing but an automaton for the corporation. She goes home at the end of the day and doesn't think one second about her soon to be former customer.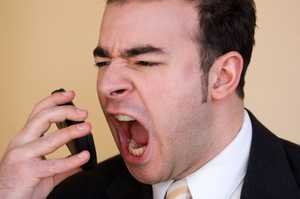 You and I have a challenge a lot of other people don't. It would be easy for someone to say "Kevin was a jerk in dealing with me." You never want stuff like that to happen, so you don't let it happen. People can and will say stuff about you that isn't true. But, if you consistently treat people well, your reputation and consistency speaks for you.
There are very few situations where being unfair is the right decision.
8) Who else connected with the other party/in the company might want to help you resolve this conflict?
In every scenario there is someone who benefits on their side from keeping you a satisfied customer.
In a personal negotiation, only when people won't see each other again is there technical upside in treating people poorly and unfairly. You always should try to find out WHO in the other camp benefits from you resolving your negotiation amicably.
9) Who else connected within the other party/in the company might WIN if YOU WIN.
That of course leads to #9. Just WHO is this person? You'll need to find this person. Perhaps they ARE in public relations, after all this IS their job, right?!
10) How can you help maintain a good relationship between their person A and their person B if you seek help in their camp?
It always pays to keep a strong relationship with the people you do business with.
There is no downside and all kinds of upside to being valuable to people. When it comes time to deal with a difficult person or department this allows you one foot on their court. It's not a home field advantage but it can make a difference.
11) The art of negotiation: How can you help everyone save face if you are to win and they don't get what they want?
Sometimes you simply have to
"win" all the chips. These are situations where people think they deserve your chips. They don't and you don't ever gain anything by giving people unearned chips. Therefore be prepared for humans to be human and demand chips that they don't have coming. Almost everyone I've done business with has experienced these moments where they believed they deserved or earned something that they simply didn't.
In situations like this, because the person "believes" so strongly you want to help them save face. They may have said something to a spouse, child, colleague or friend. You don't want to make them look bad to others around them so you have to be careful to plan so that they don't look foolish.
This can't always be avoided but you want to TRY to make it happen. You never look "better" because you came off as a "jerk."
Notice this alternative is not the same thing as a Win/Lose. Win/Lose means one person is better off from a transaction and another person is worse off.
You run significant challenges trying to have the "right" or "equitable" outcome when the other side is attempting to be a vacuum cleaner stuck in the on position.
This happens a great deal in life and you must develop internal rules in dealing with these situations.
12) Know the numbers – You need to know what their real bottom line is. You should have an excellent estimate of this by the time you research them thoroughly.
In my business, a division in a company might only be able to afford to pay X for a speaker like me, but there is an extra line item available for educational materials and books. (Who knows stuff like this? And learn a lesson, this kind of accounting is deadly to businesses…) Not everything has to be on a specific line item for you. You're looking for ways to make something work that they can actually do without creating corporate upheaval.
Negotiation Technique: Figure this out – What do they lose by not doing business with you? …
13) What do they lose by not doing business with you?
You have some value to the other person you are negotiating with or there would be no negotiation in the first place. In honest negotiations where both parties are working out equitable possibilities, you have a value and a walk away point. If you don't have a walk away point YOU WILL LOSE.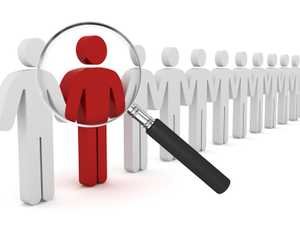 How replaceable are you?
What is unique about your/your product/business?
What makes you so special?
Why you and not any of the thousand others out there they could be talking to?
14) What is their emotional capacity? What is their history in negotiations?
If you are communicating with experts and skeptical people in general, you need to negotiate quickly. Skeptical people become MORE RESISTANT over time. They want to say "yes" or "no" and you need them to say "yes" or "no" now.
Non-experts generally experience their skepticism differently. They are less likely to act quickly because they can't see the outcome. So you must keep chipping away. Sometimes it's not a better price but simply time at the table.
These people are afraid they will make a bad decision. Trying to close a deal too quickly simply results in additional delays on top of the delays you will already experience. Eventually, the non-expert needs the expert (perhaps you) and you will be one of the only remaining of the competition still courting them.
Emotions play a role in conflict management.
Generally, negotiate with people when they have a maximum number of Self Regulation Units. Early in the day and early in the week is almost always best.
15) What are the BIG INFLUENCES on their thinking and decision making processes?
It's probably NOT you and the subject at hand.
Beyond turning this article into a book, you now want to know everything ELSE about the person you are negotiating with. You want to know their likes and dislikes. What do they hate in life? Who do they hate? What are their passions? Who are their passions?
What problems are they facing in life? What do you learn on their facebook and twitter feed that reveal their state of mind? What kinds of things do they post that they put their name to?
All of this is only the beginning of the intelligence gathering and preparation process used in conflict resolution, but next you get your feet and wet and start the process.
Next week you enter the actual negotiation process and learn what to do there.
It's going to be interesting…!
---
Reserve your spot now!
Kevin Hogan Personal Appearances, Classes, Seminars & E-Courses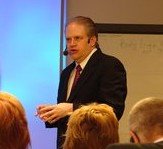 See Kevin Hogan "Live" in person, or participate in an online E-course with personal attention from Kevin Hogan!