Negotiation Secret Tactic: Know Their Position before they Know Their Position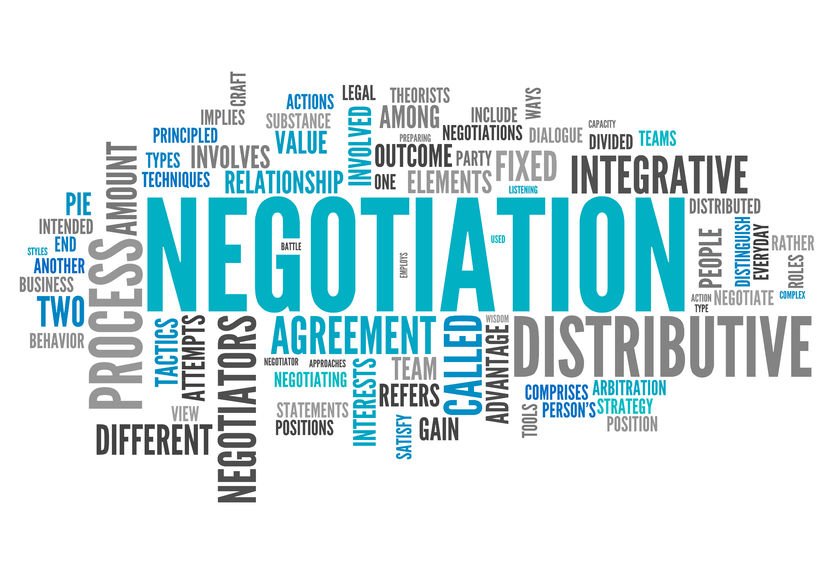 Arguably there is little more important in the Life Skills You Must Have to Survive .
Negotiation is key in personal and business conflict and often success in business and relationships. It is central to solving life threatening problems. Negotiation Strategy and Tactics are necessary to make sure you don't lose in life…or those you love.
Negotiators think ahead.  YOU Think Ahead.
Question: When is the best time to negotiate a raise at the office?
Answer: 1 year from the date you want the money.
Observe…
"Boss what would I have to do to receive a 10% raise one year from today?"
This is a brilliant question because 90+% of people are so "now focused" they almost never go out in the future and figure out the best way to create a life they can live with pride.
If you are in sales, your boss will very likely comeback with a number of sales or dollar volume in new business sales that you will have to achieve in order to justify that 10% raise. In this case you go get the business and collect in one year. Simple enough.
But most people at the office aren't in sales even though people are told that "everyone is in sales."
Nonsense.
Imagine that the person smart enough to ask for a raise today for this day next year, is not in sales and is in fact in some administrative or bureaucratic position.
The boss can now generally offer the 10% in exchange for a 30% increase in productivity. The boss can discuss just what that means to the employee. Unfortunately most jobs don't have room for extra value. The job is the same job it was last year. Nothing changes.
But don't give up here!
Legendary SECRET when it looks hopeless? The job can be done faster, cleaner, quieter, with less aggravation for the boss.
It's also possible that the boss has pressure on him from up top to the point that his stress level is at the top of the thermometer.
What can you do to take on some of that stress away and what is it worth to the man in charge?
This is where you must think far in advance of your conversation because you are going to uncover needs and desires your boss has that he doesn't even KNOW he has.
Do not be stupid and negotiate ANYTHING without significant preparation.
You need to know numerous pieces of information before you even open your mouth.
You need to know your counterpoints experience better than he does himself. THEN you have a chance to accomplish your outcome.
10 Factors of Negotiation Strategy & Tactics
1) What does the party hope to gain from you?
In this case, you might be surprised what they want. I was wrong about the answer which is why this one took longer than I anticipated!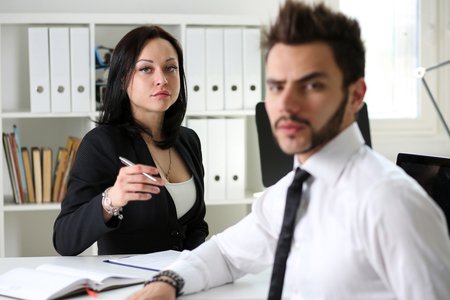 I negotiated with Allianz insurance about 7 years ago to pay my step dad the proceeds of a long term health care policy. It took more than a year to bring the negotiation to a close. The details and story are long and not so important for this article. The lesson is that EVERYONE has a person in their rolodex that will be upset if there are waves brought against the company, themselves, etc. It's not always the person doing the negotiating but the person one or two steps up from the negotiation that doesn't want their name on Yelp or in Coffee with Kevin Hogan.
Ultimately I THOUGHT it came down to "is $140,000 worth a front page newspaper story about ripping off a nursing home resident in Minneapolis good for business or not?" I was wrong Allianz is not concerned with bad publicity.
I had not done my homework.
I made an assumption. But I was dead wrong.
Allianz is an insurance company and it is anticipated and presumed that they will not operate in the best interest of the person making a claim but their own office. Dead wrong… it's not the publicity that is scary but the attention from the Minnesota Insurance Commissioners Office.
Sigh.
Assumption One: Premiums over millions of people far outweigh payouts…this is how insurance companies make their money.
Fact: It's only ONE way insurance companies make their money.
Because they start at the lowest level and then work their way up and although people don't go to jail when they do bad stuff in large corporations, they do sometimes lose their jobs… jobs that pay six and seven digits per year. This I determined much later and realizing this fact was critical to the successful negotiation.
The insurance company wants a 3 way agreement made with them, the State, and you, so that this is THE settlement. After delays, refusal to take calls, refusal to respond to emails,  that would force most people to an early grave (literally) it became obvious the FINAL ANSWER is what they want if they can't simply drive you to a state of institutionalization.
Sadly the insurance company doesn't (appear to) care about the insured's benefit or negative publicity. So your initial reaction of "I'll show them a thing or two…" is laughable. You can't hurt them. You are an ant and they are The Incredible Hulk. So you have to find someone who can take the Hulk's powers away if they misbehave.
I've contacted the attorney general's office on more than one occasion asking for similar help. These are the folks who will put a bad guy out of business or go to bat for the ant if it makes sense for them to do so.
Part of negotiation is knowing WHO ELSE CARES about this that will help YOU get what you deserve/have earned/want.
On simpler, lower level negotiations think about this as you begin:
Sometimes people want to gain what they perceive is theirs. Sometimes they want to gain what they know is NOT theirs. These are two different mindsets and you need to prepare for both.
The answer to what the insurance company hopes to gain from you, is, to avoid interaction with regulators who could come and investigate and uncover THOUSANDS of similar cases. THAT is the gain of settling with you. They don't want the government walking in the front door.
2) Does the person you are negotiating with have your best interests in mind?
In the scenario of the insurance company I dealt with, they didn't. They want to gain extra revenue through a process that is a corporate we/they norm. I've experienced this quite often. Companies often make it VERY difficult to pay out money due clients and customers that deserve that money.
But not everyone is a bad guy.
Many companies DO have your best interests in mind. Many companies are forward thinking. Essentially if a product is going to be sold ONE TIME and there is no future relationship that is in the works, they will not be "required" to have your best interests in mind.
Never be afraid to tell the company or individual why it makes sense to have your best interests in mind. And remember negative publicity rarely matters when it comes to the seriously big companies.
You and I need to look at the coming negotiation situation from their point of view. Are they coming to financially rape/steal from you, then apologize later, or, are they coming to discover facts and cause an equitable solution?
Here is the question you ask: "Does this person/company have an EXCELLENT REASON and RATIONALE to treat me honestly and with integrity?"
Your restaurant that you visit for dinner each month certainly has a vested interest in your equitable experience.
Many others don't.
If round one fails, then what? …
PEOPLE WHO ARE PAID TO KEEP YOUR MONEY and YOUR BENEFITS ARE PRO'S.
You are a novice.
Here's how you deal with this real challenge.
Continue and turn the page.