"Individuals differ enormously in what makes them happy. For some competition, winning and wealth are the greatest sources of happiness, but for others, feeling competent or socializing may be more satisfying. The point is that you can't say some motivations, like money, are inherently inferior."
In the article, Reiss points to some of the problems he sees with the theories and studies connected to intrinsic motivation. One problem is that people who tout the value of intrinsic motivation have several different definitions for what that means, and these definitions change depending on circumstances.
One common definition, for example, is that intrinsic motivation is that which is inherently pleasurable, while extrinsic motivation is not. For example, the argument is that children are naturally curious and enjoy learning for the joy it brings them. Grades, they argue, are an extrinsic reward that fosters competition and makes learning less pleasurable.
So does it matter whether you do something you love?
Desire of Curiosity
Reiss said his research has found people show a wide range of curiosity. "Some people are very curious and enjoy spending a great deal of time learning on their own. However, many people are not very curious and don't enjoy learning for its own sake."
"There are many children for whom the important reward to them is the grades they get, the competition among classmates," Reiss said. "This goes against what some psychologists say, who think competition is bad and a non-competitive attitude is good, and that learning and curiosity are intrinsic values that everyone shares. They are pushing their own value system on to everybody."
Don't Confuse Means and Ends
Another way of defining intrinsic motivation is the means-end definition, which says intrinsic motivation is doing what we want, whereas extrinsic motivation is doing something to get something else. For example, some might argue that children playing baseball are intrinsically motivated by the joy of playing, while a professional baseball player is extrinsically motivated, by money and championships.
But Reiss said this definition confuses means and ends. A child playing baseball may be satisfying his need for physical exercise, while the professional player is satisfying his parental instinct by providing a good income for his family.
For children and professionals, baseball is a means to two different ends.
Reiss also criticized many of the studies which proponents say prove the existence of intrinsic motivation, and how it can be undermined by extrinsic rewards.
For example, many studies have purportedly shown how people who enjoy doing a specific activity, "such as children who enjoy drawing," do that activity less after they are offered rewards. But when the results show the subjects continue the activity even after the rewards are offered, the researchers have argued that this just shows the subjects expect to get a reward and no longer are intrinsically motivated.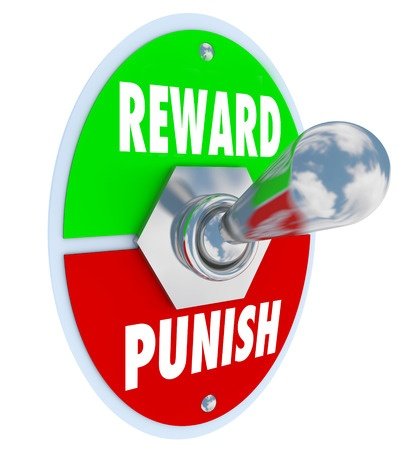 "The results are always turned around to prove their hypothesis."
Hard to Pin Point Motivations
Also, researchers have assumed that rewards simply make people less interested in the intrinsic joys of an activity. But Reiss said many of these studies haven't considered the possibility that the negative effect of rewards has nothing to do with intrinsic or extrinsic motivations.
Instead, rewards may cause some people to pursue an activity less because of the negative feelings they cause, such as performance anxiety. Avoiding an activity because of performance anxiety related to a reward is not the same as avoiding it simply because the reward undermines intrinsic motivation.
"Too many studies that supposedly prove intrinsic motivation have serious flaws in logic, or too many important uncontrolled variables," he said. "There needs to be more scientific rigor."
And until scientists figure that out, it's worth setting up long-term reward systems for yourself that are balanced by systems of punishment.
Similarly when persuading others, you want to use the same pairing to cause actions to take place.
You may not be certain WHY they said, "Yes," but …they DID say "yes!"
The Success Algorithm:  New, 10 Week, Comprehensive Online E Course begins August 22, 2020
This is the course you've wanted for years. This course is very different from online Courses you've participated in.
The first key difference between this and every other online course from anyone else on the planet is that you have daily access to Kevin Hogan. He will take your homework and evaluate it each week making suggestions and directing you when you ask, to jump obstacles and move along for real success in life, relationships, happiness, and wealth.  You'll be able to write Kevin and have him respond within 24 hours to your inquiries.
Dozens of hours of video are here shot by Kevin alone, after everyone else went home from formal video shoots. Kevin sits down (most of the time) and it's as if you're having a conversation with him personally right in the studio in his home. You'll get to see and hear every aspect of success in the digital age, step by step. And you'll learn how to apply and use every single thing Kevin mentions. There are no mysteries to be had after this course. You immediately find out the value of having a personal mentor for 10 weeks. Someone whose not only done it all but has trained so many others to achieve success.

And it's more than "step by step" – you are going to win this game of life because you'll find out all that it really takes. Kevin even shows you in Week 1, "how to get lucky" because luck plays a role in success but most people don't know how to set the stage for luck to strike in their life. Kevin shows you how in crystal clear, easy to master increments.
Kevin says that the members of his Inner Circle have gone on to great achievements because of just this kind of personal attention, blended with their own drive, passion, effort and talents.
If you really want to learn from the person who wants you to have all aspects of your life better at the fastest possible pace then check out this video. It's not a sales pitch per se but just a few of the things you'll learn in this unique course.
Watch this You Tube video to see what Kevin has in store for you.
You can apply today for the Ascendant Success Algorithm.
You'll be notified within 3 days as to whether your application is accepted and your card will not be charged if you are for any reason denied.
There is a limit of 23 people who will be able to participate. Kevin can only keep up with so many people before it becomes more than he can handle.  Make sure you put a note to Kevin in the application for Kevin as to why you want him to work with you for the next 2 1/2 months as well as any questions you might have once the course begins.
Because of Covid…and this strange situation the world shares…The $4,995 tuition is cut to a beta mode fee of $1,995 and yes you can use installment payments for a year. We'll then accept your feedback so we can share how you did with the course after one year.
Apply here: