Fascinating Motivator
Imagine you were playing a role playing game online. Your game avatar choices are limited to elderly people. (Ingenious study results about to be shared.)
You play for 20 minutes, get offline and put twice as much money in your retirement account as people who played standard online characters.
Serious about making money or getting people to do things? Then make sure you let them experience a modified identity! Connect with Your Self of Tomorrow in a real way, and you treat Your Current Self differently.
Your IDENTITY shifts in remarkable ways in different environments, and so do your behaviors.
What happens when you go into the video game and start interacting with attractive people?
The research shows you are likely to interact offline with better looking people.
The girl or guy you wouldn't have approached is now very approachable.
Brains are pretty cool things and they can be changed and triggered to motivate the body in simple, but not always predictable, ways.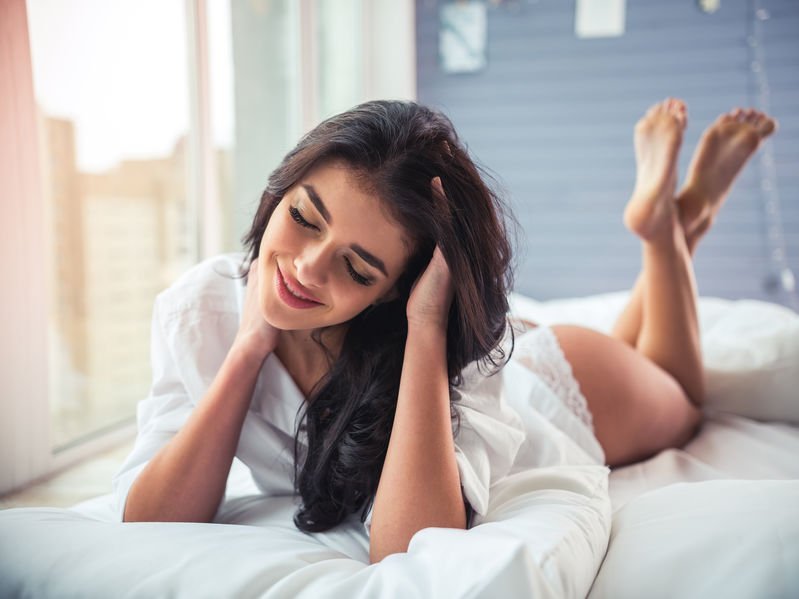 Motivating Others
But what about the people around you? How do you cause others to improve their performance?
You can motivate improved performance, for example, in many different ways.
There's a good chance you have kids or people who work for you. Both respond similarly to persuasion and motivation efforts. It would be useful to know whether giving bonuses is more effective at motivating employees than giving them merit raises. (You can see how that maps over to things other than money, yes?)
In the second, you get to see if avoiding punishment is its own reward. (That's one of the big keys in marketing and selling, right?)
In the third, you'll read a fascinating report where one of my favorite researchers, Steven Reiss, says that there is no such thing as intrinsic motivation.
Motivators: Bonuses or Merit Raises? There is a RIGHT ANSWER.
Giving a 1 percent raise boosts employee job performance by roughly 2 percent, but offering that same money in the form of a bonus that is strongly linked to a job well done can improve job performance by almost 20 percent (!), finds a Cornell study on the relationship between pay and performance.
Pause and look at this again:
Performance (arguably) really ONLY comes down to the context of WHY.
1% RAISE on a $60,000 salary ($600) increases performance by 2%. This is potentially excellent.
1% BONUS on a $60,000 salary ($600) linked to a JOB WELL DONE can improve performance by 19%. And that is SHOCKING!
WOW!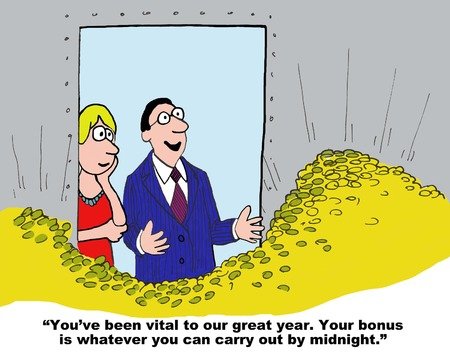 Same money (almost nothing) and yet a new magnitude of performance. Absolutely incredible!
"I looked at both how much people are paid and also how pay increases and bonuses are given," said Michael Sturman, who conducted the study.
He found that "by changing the strength of the pay-for-performance relationship [awarding bonuses], you can improve performance by up to 19 percent."
In other words, giving someone a 1 percent raise is 1/10 as effective as giving them a one time bonus of the same amount of money. The raise would likely carry into the future, of course, and a bonus is a one time only deal.
Sounds like a slot machine. That which is random sometimes is more driving than that which is a sure thing. That shouldn't be the case…but…
When Sturman looked at the experience of a diversified services company, he found that an across-the-board raise in one year meant better performance in the following year and that paying above the market also produced higher performance.
"While both across-the-board raises and bonuses improved performance, bonuses stood out when pay was linked solidly to performance," he said.
Sturman noted that he studied only one company that had almost 700 employees working in the United States. "The point is, pay methods can be used strategically to improve performance," he concluded. "The payroll is not merely an expense to be reduced, but an investment that can be used strategically."
Bonuses buy top performance. Previous research has shown that when "paying for grades" in school is offered to kids, they get better grades. The downside is that the grades drop when the money is pulled out of the equation.
We'll come back to that problem shortly. If motivation rewards have been over used and you're not getting yourself or your people where you need them to be, does it make sense to motivate by utilizing the avoidance of punishment?
Is avoiding punishment effective motivation?:Is Avoiding Punishment an Effective Motivational Tool?
To give your child an incentive to cut the lawn, you might offer to buy her something, or you might threaten to withhold her regular allowance if she doesn't. Does the child respond the same way to reward as she does to avoiding punishment?
You think you know the answer. I did before I saw the research. I was not correct and neither are you.
Turn the page and continue…