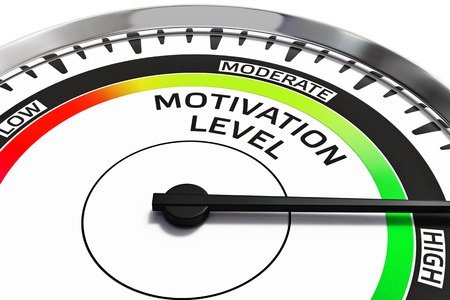 Your current level of motivation is somewhere between 0% and 100%.
I have good news for you! YOU can dial your motivation level to any magnitude you choose.
I have bad news for you… Sometimes the dial is sticky and needs pushing.
Motivation research teaches you a lot about what an average person is likely to do in various contexts.
It's important that you and I know the latest and best in motivation because we must know how to get past obstacles to an outcome we have established.
This week new research was published that showed that in North America people are motivated at first by thinking about all the cool benefits a specific outcome will have for them. (I'll look better in new clothes if I lose weight, I'll make more money if I find a better job.)
Then the researchers found that as people get closer to desired outcomes, people focus more on steering clear of the obstacles on the path. (Can't have that chocolate cake, it will suck if I fail, I'm not going to fit into those pants)
Simple enough.
Researchers found that North Americans are really good at saying I want X and then thinking about the benefits of having X and then starting out on the trek to attain their goal. Americans are great "beginners."
And you know this because people who set New Years Resolutions are usually finished trying long before January 15.
So what do Olya Bullard & Rajesh V. Manchanda suggest based in their just released study, How goal progress influences regulatory focus in goal pursuit, published in the Journal of Consumer Psychology?
The results of the study suggest that people may have better luck sustaining motivation in the late stages if they FOCUS ON what to AVIOD in order to reach their goals.
For those who are trying to save money for a house or a trip, for example, initially it may work to pursue positive saving strategies like getting a higher paying job or investing money. Later in the process, focus on avoidance strategies like going out to dinner less often or forgoing expensive purchases.
These findings also have implications for marketers, Bullard says. Companies can frame their advertisements based on whether consumers are in early or later stages of pursuing their goals.
For example, a gym catering to people who are just starting to get in shape could emphasize the exciting opportunities and latest fitness technology at the gym that will help members achieve their aspirations.
On the other hand, an ad for a gym catering for people well on their way to reaching a fitness goal could emphasize safe and proven technologies that will secure expectations for fitness and offer "satisfaction" guarantees.
Motivating someone to action is similar to persuading them.
If you deal with other people, getting them to do anything can be challenging. Perhaps after today, that task will get a lot easier.
Universal Motivators?
Certain situations motivate almost everyone.
When the earth shakes, you look up.
When you are hungry, you go search for food.
When you are tired, you seek out sleep.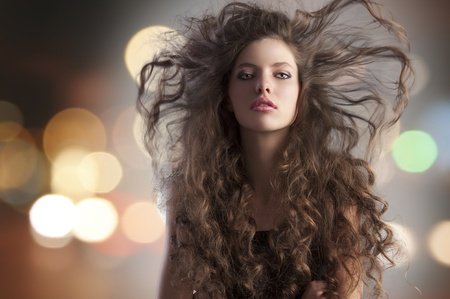 Meanwhile, certain desires motivate many, but by no means all. Even the fight or flight reaction and the desire to have sex (reproduce) are not universally switched on in all people.
And the most fascinating things motivate your behavior and that of those around you.
Fascinating Motivator
Imagine you were playing a role playing game online. Your game avatar choices are limited to elderly people.
You play for 20 minutes, get offline and put twice as much money in your retirement account as people who played standard online characters.
Serious about making money or getting people to do things? Then make sure you let them experience a modified identity! Connect with Your Self of Tomorrow in a real way, and you treat Your Current Self differently.
Your IDENTITY shifts in remarkable ways in different environments, and so do your behaviors.
What happens when you go into the video game and start interacting with attractive people?
The research shows you are likely to interact offline with better looking people.
The girl or guy you wouldn't have approached is now very approachable.
Brains are pretty cool things and they can be changed and triggered to motivate the body in simple, but not always predictable, ways.
Motivating Others
But what about the people around you? How do you cause others to improve their performance?
You can motivate improved performance, for example, in many different ways.
There's a good chance you have kids or people who work for you. Both respond similarly to persuasion and motivation efforts. It would be useful to know whether giving bonuses is more effective at motivating employees than giving them merit raises. (You can see how that maps over to things other than money, yes?)
In the second, you get to see if avoiding punishment is its own reward. (That's one of the big keys in marketing and selling, right?)
In the third, you'll read a fascinating report where one of my favorite researchers, Steven Reiss, says that there is no such thing as intrinsic motivation.
Motivators: Bonuses or Merit Raises? There is a RIGHT ANSWER.
Giving a 1 percent raise boosts employee job performance by roughly 2 percent, but offering that same money in the form of a bonus that is strongly linked to a job well done can improve job performance by almost 20 percent (!), finds a Cornell study on the relationship between pay and performance.
Pause and look at this again:
Performance (arguably) really ONLY comes down to the context of WHY.
1% RAISE on a $60,000 salary ($600) increasess performance by 2%. This is potentially excellent.
1% BONUS on a $60,000 salary ($600) linked to a JOB WELL DONE can improve performance by 19%. And that is SHOCKING!
WOW!
Same money (almost nothing) and yet a new magnitude of performance. Absolutely incredible!
"I looked at both how much people are paid and also how pay increases and bonuses are given," said Michael Sturman, who conducted the study.
He found that "by changing the strength of the pay-for-performance relationship [awarding bonuses], you can improve performance by up to 19 percent."
In other words, giving someone a 1 percent raise is 1/10 as effective as giving them a one time bonus of the same amount of money. The raise would likely carry into the future, of course, and a bonus is a one time only deal.
Sounds like a slot machine. That which is random sometimes is more driving than that which is a sure thing. That shouldn't be the case…but…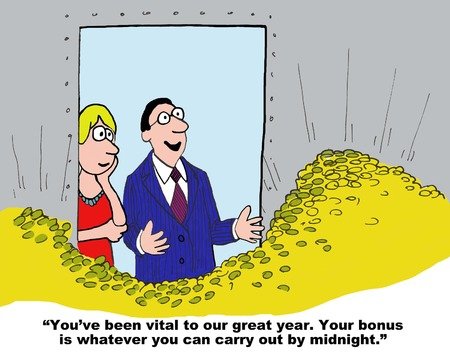 When Sturman looked at the experience of a diversified services company, he found that an across-the-board raise in one year meant better performance in the following year and that paying above the market also produced higher performance.
"While both across-the-board raises and bonuses improved performance, bonuses stood out when pay was linked solidly to performance," he said.
Sturman noted that he studied only one company that had almost 700 employees working in the United States. "The point is, pay methods can be used strategically to improve performance," he concluded. "The payroll is not merely an expense to be reduced, but an investment that can be used strategically."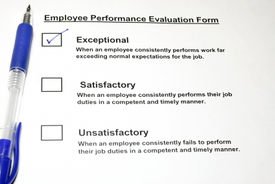 Bonuses buy top performance. Previous research has shown that when "paying for grades" in school is offered to kids, they get better grades. The downside is that the grades drop when the money is pulled out of the equation.
We'll come back to that problem shortly. If motivation rewards have been over used and you're not getting yourself or your people where you need them to be, does it make sense to motivate by utilizing the avoidance of punishment?
Is avoiding punishment effective motivation?:Is Avoiding Punishment an Effective Motivational Tool?
To give your child an incentive to cut the lawn, you might offer to buy her something, or you might threaten to withhold her regular allowance if she doesn't. Does the child respond the same way to reward as she does to avoiding punishment?
Psychologists have evidence from certain kinds of behavioral experiments that lead one to believe that avoiding punishment is itself a reward. The IRS has built the world's largest example of this rather dastardly approach, by promising to punish people who don't pay the demanded money. You can't really "owe" taxes. You did nothing to have a debt. You simply pay or experience pain.
Pain or avoidance of pain is a necessary motivator but not in all contexts. If you really want people to feel about you the way they do the IRS, grab a gun and use it as a motivational tool. The resentment and fear will be instantaneous and last a life time.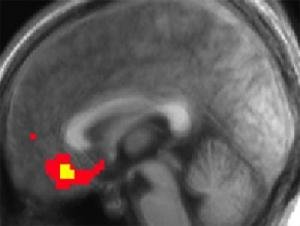 The same areas of the brain – the medial orbitofrontal cortex – are engaged when people receive a reward or avoid a negative outcome. (Credit: O'Doherty et al., courtesy of PLoS Biology)
In a study published in the open-access journal PLoS Biology, Hackjin Kim, Shinsuke Shimojo, and John O'Doherty investigated this question by scanning the brains of humans performing a simple instrumental conditioning task. A brain area called the medial orbitofrontal cortex (OFC) has been linked to reward-related stimuli, particularly when the reward involves money.
The researchers found that the OFC is also activated for avoidance learning, supporting the hypothesis that these cognitive processes share neural mechanisms.
Sixteen people participated in the study, during which they could either lose or win one dollar in an instrumental choice task.
During the experimental trials, participants selected one of two fractal images presented on a screen. After a fractal was chosen, it became brighter, and four seconds later the participant got one of four types of feedback: reward (a picture of a dollar bill and the message, You win!), negative outcome (same image, with the text, You lost!), neutral (a scrambled bill with the text, No change), or nothing (a blank screen).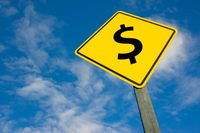 During reward trials, the choice led to a high or low probability of reward (earning a dollar). During avoidance trials, the choice led to a high or low probability of avoiding a negative outcome (losing a dollar).
Over time, participants learned to choose fractals associated with a greater probability of reward and a lower probability of a negative outcome.
And, as predicted, the medial OFC showed a higher response when participants chose an option that resulted in not losing the dollar or in winning it.
Conversely, when participants' choices resulted in negative outcomes and when there was no reward offered, OFC activity declined.
Compared to neutral trials, reward and avoidance events produced significantly greater brain activity, while negative outcomes and neutral events linked to no chance of reward resulted in significantly decreased activity. Kim et al. argue that these functional magnetic resonance imaging (fMRI) results provide direct evidence that avoiding bad outcomes and receiving a reward provoke a similar response in the medial OFC.
Key Point: Avoiding negative outcomes and receiving rewards amount to the same thing for the brain: achieving a goal.
Reward serves as an external signal that reinforces behavior associated with a positive outcome.
Kim et al. explains, and punishment amounts to an intrinsic reward signal that reinforces actions linked to avoiding bad outcomes. With fMRI evidence connecting avoidance and reward circuits, researchers can now determine which neuron populations within the OFC contribute to the avoidance "reward response" and perhaps shed light on the neurobiological roots of pathological risk-seeking behavior.
Citation: Kim H, Shimojo S, O'Doherty JP. Is avoiding an aversive outcome rewarding? Neural substrates of avoidance learning in the human brain. PLoS Biol 4(8): e233. DOI: 10.1371/journal.pbio.0040233.
It would seem to make sense to pair both rewards with the compulsion to avoid punishment to optimize motivation and persuasion.
But here is the big question!
Can people be Self Motivated?
Is there such a thing as intrinsic motivation?
Can You Effectively Self Motivate? How?:
Does "Intrinsic Motivation" Even Exist?
Intrinsic motivation refers to motivation that comes from inside an individual rather than from any external or outside rewards, such as money or grades.
When you read Dan Ariely's research, you discover that MEANING is a key motivator of human behavior.
This is so important that people do very little when other people won't see what you have accomplished. But what if you know that even just one or two people are observing the results?
People do more and feel better about it.
Other takeaways from research is that salespeople who are in it just for the money are more likely to take advantage of clients… and the company.
Students motivated by grades are more likely to cheat.
I will delve into some research in these areas next week. For now I want to give the counterpoint…first.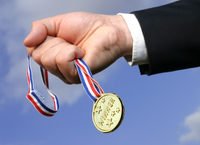 While some psychologists still argue that people perform better when they do something because they want to — rather than for some kind of reward, such as money — Dr. Steven Reiss suggests we shouldn't even make that distinction.
Reiss, a professor of Psychology at OSU, argues that a diverse range of human motivations can't be forced into these categories of intrinsic and extrinsic motivations. Psychologists say intrinsic motivations are those that arise from within – doing something because you want to – while extrinsic motivations mean people are seeking a reward, such as money, a good grade in class, or a trophy at a sporting event.
Reiss says, "They are taking many diverse human needs and motivations, putting them into just two categories, and then saying one type of motivation is better than another," in a recent issue of the journal, Behavior Analyst.
"But there is no real evidence that intrinsic motivation even exists."
The issue is more than academic, Reiss said. Many sports psychology books, and books advising how to motivate students and business people, tout the value of intrinsic motivation and warn that extrinsic rewards can undermine people's performance.
The argument is that people should do something because they enjoy it, and that rewards only sabotage natural desire.
Reiss disagrees!
Money an Effective Motivator
"There is no reason that money can't be an effective motivator, or that grades can't motivate students in school," he said. "It's all a matter of individual differences. Different people are motivated in different ways."
Reiss has developed and tested a theory of motivation that states there are 16 basic desires that guide nearly all meaningful behavior, including power, independence, curiosity, and acceptance. Whether you agree there are 16 desires or not, he said there is not any way to reduce all of these desires to just two types.
In addition to trying to fit all motivations into two types, Reiss said proponents of intrinsic motivation are also making value judgments by saying some types of motivation are better than others.
"For example, some people have said that wealth and materialism lead to inferior quality happiness, but there is no real proof of that," he said.
Motivation by Individual Desire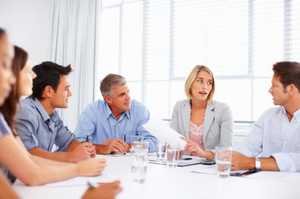 "Individuals differ enormously in what makes them happy. For some competition, winning and wealth are the greatest sources of happiness, but for others, feeling competent or socializing may be more satisfying. The point is that you can't say some motivations, like money, are inherently inferior."
In the article, Reiss points to some of the problems he sees with the theories and studies connected to intrinsic motivation. One problem is that people who tout the value of intrinsic motivation have several different definitions for what that means, and these definitions change depending on circumstances.
One common definition, for example, is that intrinsic motivation is that which is inherently pleasurable, while extrinsic motivation is not. For example, the argument is that children are naturally curious and enjoy learning for the joy it brings them. Grades, they argue, are an extrinsic reward that fosters competition and makes learning less pleasurable.
So does it matter whether you do something you love?
Desire of Curiosity
Reiss said his research has found people show a wide range of curiosity. "Some people are very curious and enjoy spending a great deal of time learning on their own. However, many people are not very curious and don't enjoy learning for its own sake."
"There are many children for whom the important reward to them is the grades they get, the competition among classmates," Reiss said. "This goes against what some psychologists say, who think competition is bad and a non-competitive attitude is good, and that learning and curiosity are intrinsic values that everyone shares. They are pushing their own value system on to everybody."
Don't Confuse Means and Ends
Another way of defining intrinsic motivation is the means-end definition, which says intrinsic motivation is doing what we want, whereas extrinsic motivation is doing something to get something else. For example, some might argue that children playing baseball are intrinsically motivated by the joy of playing, while a professional baseball player is extrinsically motivated, by money and championships.
But Reiss said this definition confuses means and ends. A child playing baseball may be satisfying his need for physical exercise, while the professional player is satisfying his parental instinct by providing a good income for his family.
For children and professionals, baseball is a means to two different ends.
Reiss also criticized many of the studies which proponents say prove the existence of intrinsic motivation, and how it can be undermined by extrinsic rewards.
For example, many studies have purportedly shown how people who enjoy doing a specific activity, "such as children who enjoy drawing," do that activity less after they are offered rewards. But when the results show the subjects continue the activity even after the rewards are offered, the researchers have argued that this just shows the subjects expect to get a reward and no longer are intrinsically motivated.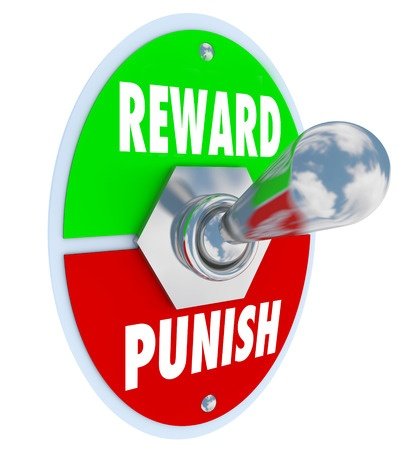 "The results are always turned around to prove their hypothesis."
Hard to Pin Point Motivations
Also, researchers have assumed that rewards simply make people less interested in the intrinsic joys of an activity. But Reiss said many of these studies haven't considered the possibility that the negative effect of rewards has nothing to do with intrinsic or extrinsic motivations.
Instead, rewards may cause some people to pursue an activity less because of the negative feelings they cause, such as performance anxiety. Avoiding an activity because of performance anxiety related to a reward is not the same as avoiding it simply because the reward undermines intrinsic motivation.
"Too many studies that supposedly prove intrinsic motivation have serious flaws in logic, or too many important uncontrolled variables," he said. "There needs to be more scientific rigor."
And until scientists figure that out, it's worth setting up long-term reward systems for yourself that are balanced by systems of punishment.
Similarly when persuading others, you want to use the same pairing to cause actions to take place.
You may not be certain WHY they said, "Yes," but …they DID say "yes!"
---
Reserve your spot now!
Kevin Hogan Personal Appearances, Classes, Seminars & E-Courses
See Kevin Hogan "Live" in person, or participate in an online E-course with personal attention from Kevin Hogan!