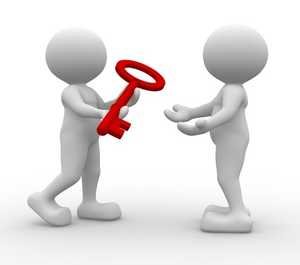 Millionaires Think Like Millionaires
(When discussing the stock market, the volatility generator CV19 has not been factored in the general discussion below. If it becomes relevant for 2021 you'll see updates in Coffee with Kevin Hogan.)
Millionaires are people who have trained themselves to think very differently than the average person.
Today we skip philosophy, attitude, feel good and feel bad stories, which you will ultimately need, but not for today. Today is about the tangible; and everything that isn't rock solid comes next week.
Wealth is not about your income.
Wealth is a tangible reality.
Thinking like a millionaire is REQUIRED if one is going to REMAIN a millionaire once they achieve the technical definition of having a net worth of $1,000,000 or more.
The time to think like a millionaire is TODAY.
Let me show you how to behave like a millionaire, become wealthy and then go bankrupt:
You watch your favorite NFL team this week and you see players, almost all of who will earn $1,000,000++ this year.
They were taught to THINK and behave like FOOTBALL PLAYERS and not MILLIONAIRES.
70% of NFL players go BROKE.
A full quarter of those players go BANKRUPT!
Almost as many NBA players have precisely the same experience.
The average American will earn perhaps 2.5 million dollars in their LIFE. The average pro football player will earn that in 1 or 2 years.
Why do the majority of these rich men go broke?!
They haven't been taught to BEHAVE or THINK like a MILLIONAIRE.
Obviously.
It's that simple.
They LEARNED to become PRO ATHLETES…nothing more or less.
These instantly wealthy players do everything normal people do when they "fall into money."
They buy insanely expensive houses.
They buy ridiculously expensive new automobiles.
They open a new restaurant and "invest" in almost anything and everything from real estate to stocks that could screw up their life.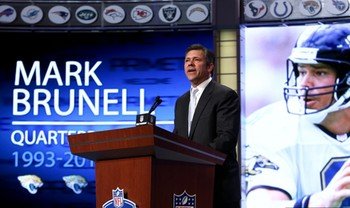 And it is predictable.
Wealth IS your net worth. (What you own and can liquidate minus what you owe.)
Every professional athlete BECOMES wealthy…for a short period of time…
This points out the obvious:
Income is important, but relying on income for life long wealth is something you probably can only do for so long. Then you have to rely on what is YOURS.
What is YOURS is what you KEEP.
NOT being and staying wealthy has major drawbacks in life.
Facts: On average, the poor (bottom 15%) have shorter lives, are less healthy, less mentally healthy, suffer more in life, are less happy.
On average, the "middle classes" (the 15%-85%) live paycheck to paycheck.
Paycheck stops for some reason = Panic.
Problems happen = Crisis.
On average, the upper five percent are mostly prepared for the financial impact of life's problems. If they lose their job for six months or a year or two, they are frustrated, irritated, angry, but financially they are only strained and not devastated.
THAT is where millionaires are bred. Wealthy people know that only bad things happen TO money.
On the physical level, money appears to multiply unfairly for some people and not others.
Unless you are too big to fail, money doesn't "appear" out of nowhere.
Legend Point: Money emerges where it is generated and doesn't randomly emerge where it is not generated. Wealth is the stacking of pile of money number two on top of pile of money number one.
Why Think Like a Millionaire?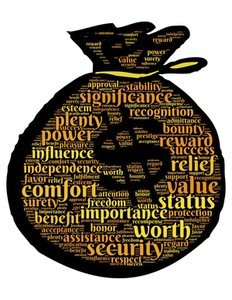 The PURPOSE for thinking and behaving like the wealthy is to LIVE COMFORTABLY, be HEALTHY, be SECURE, provide for those you care about.
In other words, being homeless won't kill you. Really.
But the homeless have a life experience that has far fewer choices than others. They have limited resources to grow a family that will be cared for in an optimal way. Most importantly, most of the homeless, like most other poor people, can rise above where they are and achieve pretty much any level of life experience they choose.
You probably aren't homeless and you probably aren't wealthy. You're probably somewhere in between the bottom 5% and the top 5%.
This article today is geared for the "middle" 90%.
Contrasting thinking processes of wealthy vs. everyone else is where you want to begin, if YOU want to have the CHOICE to have wealth. It IS a choice that you will make over and over again, or you will choose a different option.
Millionaire Thinking Begins with the Beginning
Wealth begins with understanding PROBLEMS.
Wealth is the result of dealing with the financial aspects of problems LONG BEFORE THEY HAPPEN.
Preparation and planning are NOT the same as worrying.
If someone is "worried" about going broke or having nothing, that can be a useful feeling. It can also lead a person into a downward spiral.
Worrying about what a statistically unlikely event (modest sized asteroid crash) might do to you (it will kill you) is a mostly useless waste of time unless you are writing a movie about the apocalypse.
Worry is not concern. You should be concerned with where your child is at midnight if they are not home. You should worry if the behavior is not typical. You should worry if there is less than 1/1000 chance that they will not return home alive.
You should not be seriously concerned if you have 20 times your income saved and you are younger than 50.
You should be scared straight if you have less than $500,000 saved and your age is over 60.
You should be flat out worried when your debt is greater than your assets.
Worry calls for an immediate STOP and INSTANT behavioral change, TODAY.
Concerns need to be dealt with in a timely manner.
Worry and concern are not significantly relevant to this article.
I'll deal with both next week for you.
What's Luck Got to Do With It?
#1 Good stuff (on average) doesn't simply "happen" in life.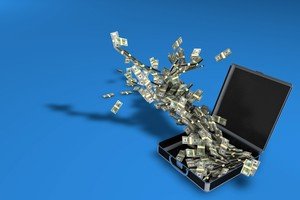 In other words, if something in the house doesn't break or you don't get a stain on the carpet that has to be removed or your shower doesn't get all moldy, no one comes to the front door and gives you bonus dollars. The tornado is a potential bad thing to both the poor and the wealthy. Period.
The vacuum cleaner does NOT break out of the closet and vacuum the house all by itself in the average person's house. The dishes do not fly into the dishwasher by themselves. The driveway does not self mend the holes and cracks. The money does not fly out of the briefcase and into your wallet.
#2 PEOPLE can cause good stuff to happen to other people.
I can write a book, you can read it and you can apply what you learn to make your world and those of others better. PEOPLE can begin all kinds of causal events, (good or bad) for other people. People with money have a broader spectrum of choices as to what good stuff they can cause to happen for other people.
#3 Wealthy people KNOW that nothing "good happens" to their money.
What do I mean by that? Money at the level of the individual person doesn't have magical powers to make more money. Money, however, does allow the possessor to have CHOICES in life. Money also is correlated to FREEDOM in life.
Wealthy people know that "bad stuff happens" all the time; to them and to everyone else on the planet.
When life/things go well, you are essentially saying that nothing bad happened.
Everything about life is subject to decay and change.
Key: Change that is not self-directed is rarely for the better over time.
#4 Wealthy people KNOW that bad stuff happens to them and their wealth (or could easily happen) regularly. Similar bad things happen to everyone else.
Wealth can be stolen, taxed, destroyed, confiscated. Every wealthy person knows this and prepares for such experiences to the best of their ability.
Money related bad stuff happens every week. Wealthy people simply KNOW that fact. You may not SEE it happening this week, but you KNOW it is.
There's nothing to be worried about. Worry is about the unknown. You can know that something bad will happen to something this month that will cost you money that you didn't specifically prepare for.
The driveway needs repair because of a storm, someone will break a window, the refrigerator will have a problem, a child breaks a tooth, you need a surgery, your spouse loses her job.
These events, whether they happen directly to you, a child, your spouse, your residence or your car, are all very predictable. You don't necessarily know WHICH problems will happen, but you can assure yourself that you need to have a PROBLEM SOLVING FUND.
The Problem Solving Fund
In the old days, they called this a "rainy day fund" or a "nest egg". 50 years ago, smart people would save the equivalent of six months of expenses so when something went wrong, they had access to their savings account and the ability to weather most, but obviously not all, things that could go wrong in life. Generally, the rainy day fund was there in case someone in the family stopped being employed or became under-employed.
Wealthy people become wealthy because they first have a rainy day fund.
Wealthy people ONLY have a Problem Solving Fund because they are THINKING AHEAD. They KNOW that stuff happens and they want to be able to ward off as much of a problem as possible.
Wealthy people have seen hundreds or thousands of cases where people WITHOUT a Problem Solving Fund had their lives damaged or destroyed.
Here's a simple rule.
You want a rainy day fund (for when you don't have a job).
You need a PROBLEM SOLVING FUND (for when once or twice in a decade problems of an unspecified nature arise.)
This stash can be in anything or anywhere that is in some sense HIDDEN from you.
Why keep the Problem Solving Fund hidden away?
It's very easy to write a check from your checking account for something that you feel in the moment is a necessity or worse, DESERVED.
Essentially, you must make no non-budgeted or non-tax deductible expenses in life until you have your PROBLEM SOLVING FUND filled. For most people, they will need to LEARN new INFORMATION and be held ACCOUNTABLE to SOMEONE to generate revenue to place in The Problem Solving Fund.
The Problem Solving Fund should be filled 30 months from TODAY. It should contain the equivalent of six months of expenses. In other words, you add up the last six months of whatever you spent. Let's just say that number is $50,000. You will need to have $50,000 in your Problem Solving Fund, 30 months from TODAY.
You can use a savings account about which you write a contract with yourself that you won't allow to be tapped for bills … or anything. You could also place some of those dollars in gold or silver bullion (non-collectible) coins or bars. Gold and silver prices fluctuate every single day. Prices could go up or down. It really doesn't matter that much. What matters is that you will HAVE the gold and silver or the money in the savings account and it will NOT have been spent because you felt and need or desire in one of many moments.
The Law of The Problem Solving Fund
You can't use your Problem Solving Fund UNTIL it is full.
Whenever you tap your Problem Solving Fund it must be used for the least amount possible and replenished as quickly as humanly possible.
The Problem Solving Fund is not used for anything that gives you "instant gratification." No movies, Netflix, bottled water, vacation or dinner out. This is for when the UNEXPECTED OCCURS like the car breaks down, the child needs an instant tooth repair (not for braces). These are for big problems that you could not have reasonably known were going to happen. For problems you KNOW are going to happen (the furnace WILL break down, your child WILL go to college), you prepare for those with separate funds.
"But how do I fill a Problem Solving Fund when I don't have the money to fill it?"
That is the first challenge. This situation qualifies as a potential crisis.
You probably have some source of income that you use to pay some set of expenses until you can't spend any more of your income because it is then gone for the month. That is the 95%.
You will NEVER get out of that rut until you have chosen to generate revenue over and above your current income.
The Problem Solving Fund Creation and Execution
That means you need to do one of two things.
a) You get another job which allows you to generate income so you can save for your Problem Solving Fund.

b) You start a small "coffee table business" where you provide a service or series of products to people interested in what you have to offer.
Either of these is a MUST, not a "should."
THIS creation of The Problem Solving Fund is the TURNING POINT in YOUR LIFE.
Starting a small entrepreneurial adventure is far and away my favorite choice for most (but not all) people. If you understand taxes and business, you know that business expenses are tax deductible. You can read that as the government is subsidizing your adventure, or you can read it as the government is subsidizing your life.
You can take a trip to Las Vegas and go to Influence: Boot Camp. Normally a Las Vegas trip costs you money you don't have. It goes on a credit card and stays on a credit card for months or years.
But, for a coffee table business expense, you can write off almost all of your costs along with many, many other living expenses at home and get money back from the government.
Why? Does the government think you are special? …:
Small coffee table businesses are where most new jobs come from.
Jobs mean the government gets more money and the government lives forever so it knows that when you are successful, you'll be paying a lot more in taxes.
The Government is Your Cheerleader
Sure, the NFL cheerleaders look great and so forth but …
The government REALLY wants you to WIN. If you don't, there is no one to pay government employees their salaries.
Don't believe it?
If you develop a coffee table business, you become a TAX COLLECTOR for the government. That's right. You are employed, for FREE and without benefit, by the government to collect taxes from people that work for you AND YOURSELF. You are responsible to send the appropriate amounts with all the attached paperwork to the government.
Every coffee table business becomes … a LESS THAN MINIMUM WAGE government employee of the best kind: Tax Collector.
Now you get that the government wants you to succeed. You could argue that the government gives you perks as a Coffee Table Business that other people don't get. You can reduce your income with expenses that other people don't have the same privilege. It's not because you "are in business." It's because you are tax collectors.
Have you ever heard, "The purpose of a business is to make a profit for shareholders. PERIOD."
I don't say that. I don't even believe it. But PHILOSOPHY is for next week. This week is the choice to be wealthy or not.
THE GOVERNMENT says the sole purpose of a business is to make a profit (for it's shareholders, which in your case is you).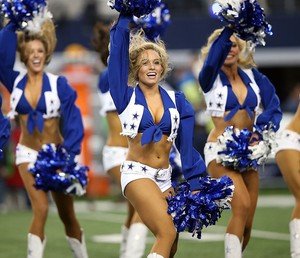 GOOD NEWS!!!
The government then amends that to say you have to TRY to make a profit. And THIS is the government's incentive for YOU to have a Coffee Table Business. TRY to have a business that makes money and you can ALSO deduct tons of your business expenses against OTHER sources of income, like your job. Most people don't know this and you should always read irs.gov and consult with competent tax professionals for details.
Here's the link to the IRS so you can read it yourself. Business Deductions
The government wants you to take your hobby (something you are good at or love) and MAKE MONEY AT IT. And they are giving you PLENTY of incentives to do it.
The Entrepreneurial Adventure
Imagine you are writing a travel blog because you LOVE to write and love to travel. You take a trip to Hawaii.
There are one of two ways to pay for this trip …
You can either earn $5,000 per month and take home after taxes $4,000, paying $2,000 for a trip to Hawaii for five days, leaving you with $2,000 to pay for bills that month, which doesn't work in real life, so you end up with the cost of trip on a credit card that will never get paid off.
Or, you can earn $5,000 per month and take home after taxes $4,000, paying for a trip to Hawaii for 5 days, paying $2,000 for the trip out of your Coffee Table Business account. The trip essentially cost you nothing and you have no debt. You just went, got tons of cool video for your cool blog and researched whatever it is that you love so much about your destination.
In the first world, you are deeper in debt. In the second world your trip is a business expense. You paid for it by doing something you love and sharing it with the world. Your blog brings in revenue from advertisers or letting people buy stuff from you. This isn't a game. It's an incentive for you to build wealth.
As a rule of thumb, a trip should generate money fairly soon, so all of your expenses become business expenses, or you probably don't need to take the trip this year.
I have traveled more than I need to in life. The vast majority of that travel is subsidized by Uncle Sam because my coffee table business is SENDING ME on the trip. I'm obligated to go. It's the least he can do, given how much I pay him every year …
It costs exactly $150 to incorporate the business.
When you are on The Entrepreneurial Adventure, it is much, much easier to get that Problem Solving Fund filled quickly. It's also a lot faster to replenish it when it is tapped.
What are some common traits of the wealthy? …:
The Common Thread
Every wealthy person I know has these three things in common. (There are many more, of course!)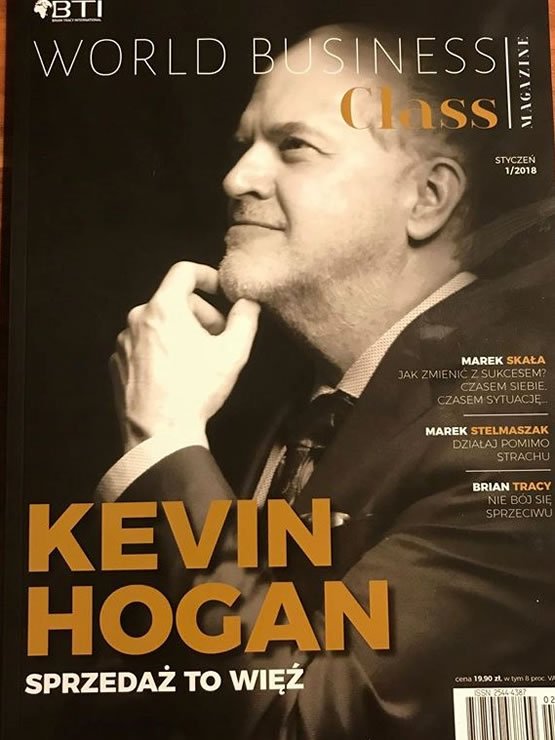 a) They are paid to do something they are good at and/or love to do.

b) They have a Problem Solving Fund.

c) They have a Future Fund.
The Future Fund is often called a "Retirement Fund."
But a REAL Future Fund is much more than a 401 k. Let's take a quick look at the 401 k.
First, it is ONE tool. It is a USEFUL TOOL. It is not a retirement "vehicle," unless you have SEVERAL VEHICLES.
Let's get crystal clear on something right now. If you retire at 65, a retirement fund RARELY gets you past age 68.
Fidelity Funds reported that their average customer's 401 k account is $92,000.
$92,000 would make an excellent Problem Solving Fund.
It won't put a dent in most people's retired life.
$92,000 is great for the disaster that happens that takes you away from your work and forces you to pay out some dramatic expense and that's what happens when REAL PROBLEMS happen in life.
What did you earn last year?
Multiply that by two.
If you are average that's about what an average person's 401 k account will pay for in retirement. Two years of life.
Simple question: Whatcha' gonna do when you turn 67 if you retire at 65?
My step dad worked two jobs most of his life. He gets $1,100 per month in social security. My Mom died at 63 so she never saw a penny. 45 YEARS of paying into a "fund" that had a big ZERO for a return. All FORCED to be paid by a government. What do you call it when someone takes your money and doesn't return it to you or at least your family?
Me, too …
Social security is paid for your entire life and you only get your money back if you survive. Upon death, it's given to Uncle Sam. It covers essentially …nothing.
Fidelity Funds: 1 out of every 200 of their customers have 401 k accounts with a million bucks or more.
A million bucks is not a vast amount of money in 2019.
It buys you 10 – 20 years of life in retirement if you are willing to live on a very strict budget.
Remember, you have to pay taxes on that money as it comes out of the account BEFORE paying the mortgage, car, food, gas, auto insurance, heat, electric, garbage, water, property taxes, Christmas gifts, medical insurance, homeowner's insurance.
Most people don't realize that you still pay for medical insurance and prescriptions when you retire. They think the government magically pays all their medical related bills. Incorrect.
Most people think Social Security is not taxed.
That's dead wrong. Take just 50,000 per year out of your own 401 k and both your social security income is taxed!
Who knows that?
You do now.
Yet without the 401 k (or similar types of savings where you stash your money for when you hit 65) life is pretty brutal.
Wealthy People have Future Funds.
They divvy up their money into different pockets in case one pocket gets picked along the way.
I've coached and consulted with a lot of people and in almost every case, people's pockets got picked by someone, some entity, some disaster, before they called me.
The best piece of advice I was ever given was, "no more than 10% of your savings should be in any one investment or place."
All eggs in one basket?
You have a real problem and you don't even know it … yet.
You must have your wealth in DIFFERENT "vehicles", "pockets", or "baskets."
Then you can rest assured knowing that when someone/something comes along and grabs the result of your hard earned work out of ONE pocket, you still have the other NINE pockets.
Here is a very simple chart.
The numbers in black represent ages where you need to save one year's worth of expenses, EACH YEAR. The numbers in RED represent where you will SPEND those expenses.
I'm using someone who is 40 years old as an example. Your chart will be DIFFERENT. This is JUST an example!
Savings Years Shown in Black
40, 41, 42, 43, 44, 45, 46, 47, 48, 49

50, 51, 52, 53, 54, 55, 56, 57, 58, 59,

60, 61, 62, 63, 64, 65, 66, 67, 68, 69

70, 71, 72, 73, 74, 75, 76, 77, 78, 79

80, 81, 82, 83, 84, 85, 86, 87, 88, 89
It's that simple. Each BLACK year is an Earn One, Save One year.
Each RED year is a Spend One year.
Every wealthy person I know has ages 65 – 89 stashed away in a variety of places.
Fact: With some obvious exceptions, no matter what your current age, say you are 60, YOU CAN still create wealth and have the future life you choose.
The Great Myth of Poor People
"The stock market will catch me up."
Or
"I'll be wealthy because of the compounding effect of dividends and stock price increases."
Yeah … it won't work.
This article will be online for eternity. You are in the year 2018.
After inflation, the U.S. Stock Market (now at 25,000) will not likely be higher than 27,000 one decade from today. That doesn't mean it won't go as high as 30,000, but it does mean that the next decade is likely to be flat or down.  In fact, after inflation, one decade from today, the market will just as likely be LOWER than it is to be HIGHER. (This is because the market is very, very, very expensive today.)
The market is SO EXPENSIVE, SO HIGH that there were less than 5 YEARS in HISTORY where the stock market was more expensive than it is today.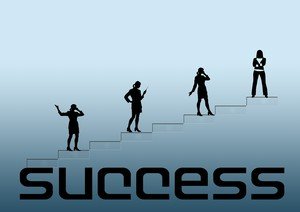 And just so you know, the stock market doesn't HAVE TO crash by 64% to get to its 100+ year average P/E value where bull markets begin. It can just as easily tread water until inflation makes up for that otherwise required drop. (About 20 years at the current level, for example)
It's as simple as that.
I know ZERO intelligent wealthy people who count on the stock market to keep them wealthy.
Wealth BEGINS and ENDS with this:
Think and Choose, Plan Your Accumulation Strategy, Complete Problem Solving Fund, Complete Future Fund, Protect All Funds
---
Get your Coffee Table Business started with the step-by-step Internet Marketing & Business Building E-course:
Internet Marketing
and Web Wealth
9+ Week E-Course
with Kevin Hogan, Psy.D.
Next Course begins October 15, 2020- Pre-register and save!
"Will YOU be the next person to do 'six figures' annually on the Internet?"
Create the Lifestyle You Want with Internet Marketing
Scott lives in California but has recorded most of his online video training material in Hawaii. He does it on his own time, in his own way. Probably because it's his best possible personal lifestyle. Perhaps I'm wrong. Perhaps he'd be doing better somewhere else.
You can do the same thing as Scott and the dozens of other participants who have been using the longest ongoing Internet Marketing Course to help launch profitable projects for people across all industries and fields of work.
Using the same strategies and techniques we've used to make a ZERO investment turn into *seven* digits … I'm thinking, you can do it.
I'm not suggesting you'll do EIGHT digits annually … or even seven. THAT requires a significant amount of work, and maybe even some luck. So let's stick with more attainable outcomes, at least for now.
Making Money Online
When you want to make money online … you either:
a) pay a lot of money to get people to hear about you, or

b) you cause people to come to you without cost.
I prefer that latter and that is one of the most important variables to your success.
Online marketing is how you make money in life in 2020. People who don't market online have very little chance of achieving any kind of financial success going forward. When you search for any phrase there are a few people/sites that the search engines consider the most important for you to see. You're going to learn to be one of those people who end up in the search results.
And that is simply the beginning…
Making Money Online
Using the same strategies and techniques we've used to make a ZERO investment turn into *seven* digits … I'm thinking, you can do the same or at least half or a third or a quarter of that …
Do You Want A Systematic Approach?
This E-Course includes a detailed step by step systematic approach to results, so you can SEE HOW to do what you need to do. The delivery of this course is entirely online and all at your convenience.
It's very different from any online course you've heard of and I direct it much differently than anything you've ever considered.
There are also comprehensive documents that reveal an almost endless array of what works, why, and how to implement. Perhaps most important is that for all marketing questions you will have, you get complete access to me for mentoring and coaching for 9 weeks.
Because Online Marketing of a new or existing "business" is evolving rapidly, we have JUST FINISHED dramatically updating and upgrading the course for you.
What helps most is that unlike a barrage of home study programs, with our team, you can ask questions that are important to you and your efforts 24/7 for two solid months as we progress step by step, day by day.
Would You Like An Experienced Expert Mentor?
You have a MENTOR. (Actually a few this go 'round!) You get to ask someone who has those seven digits instead of the guy who works for the guy who would like to earn five digits. The difference is critical as should be obvious.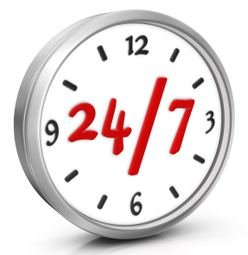 You have me at your email pleasure for as many hours as I'm awake. That's most hours … I will answer EVERY question in copious detail so you have 100% understanding.
Question: What is the value of a 9+ week course if it brings in $100,000 in say 2018?
Half?
$30,000?
$20,000?
Well, I'll tell you what it's worth to me.
The answer is $10,000.
It's like a finders fee.
When your website(s) NET revenues total $100,000, that's when you pay 2/3 of the course tuition. Less than 1/3 of your tuition is paid in advance.
Perhaps you have paid for numerous big Internet Marketing packages.
That's cool but will you REALLY do IT???!?!?! And even if you did, who would you have someone to communicate with every single day when you need help?
There's no one there and the research says NO, you won't use the program. Research says … the probability approaches zero.
You won't fail because you won't start.
The System you are going to learn is unlike anything you've seen or heard of before.
Is it Time for A Different Approach?
Building wealth on the web requires doing a number of simple things right. It requires doing a few more complicated things fairly well and it requires being able to master ONE of about 20 different marketing tools. That's it … one.
ONE!
Most Internet Marketers will tell you WHAT you need to know. I will show you HOW to do it and WHY so you can replicate results in the future.
Everything you learn in this experience is 100% for your business.
Your total knowledge of the web/internet/media today doesn't have to even hit the radar. We walk you through everything, step by step.
For example: If I tell you that you are going to use video on your website … I'll SHOW YOU HOW TO DO IT in such a way that it works FAST and EASY. I won't just say, "Oh, video on the website is really helpful …"
I'll show you how to get video on a website for the world to see. (It's not 1/10 as hard as you think it might be.)
I've learned to do things quickly, effectively and efficiently mostly because I am not tech savvy. I want to simply share with you what works and how to grow a successful online marketing Coffee Table Business.
100 Reasons To Do This Specific Course
Here are just some of the 100 key points reflecting what you will learn:
Note: There is no mandatory schedule you need to follow – you create your own schedule with Kevin to follow for the duration of the course. You WILL have Kevin for the asking via email 24-7.
1) How to get a web name in 2 minutes. (like kevinhogan.net)
2) How to start a website and have it UP in 55 minutes.
3) How to post the website to the Internet in 10 minutes.
4) How to get people to come to the website within 4 HOURS.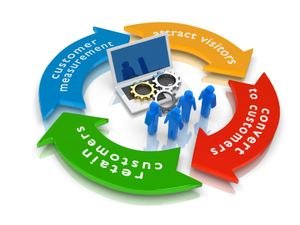 5) How to get the biggest search engines to direct people to you instead of your competitor, for free.
6) Exactly WHAT you need on your website to make your website popular. (Within days.)
7) How to engender love from search engines and develop a "long term relationship" with search engines, so you get more and more traffic your way quickly and for a long, long time.
8) Specific things you can do that will cause search engines to know your site is important enough to push you onto the first page.
9) How to KNOW what to sell on your website(s). Whether to start a Coffee Table Business or use the Internet to make your current business thrive.
10) Choosing products and services to sell.
| | |
| --- | --- |
| "Kevin's Internet Marketing and Web Wealth E-Course was excellent. He gave us LOADS of stuff to learn, and he also personally answered every single question I could throw at him. So now I have all the knowledge needed to successfully market ANY product. There's no need to guess or wonder what some other guru knows that I don't know because he gave us everything that actually works!" Jason Lowe, New Zealand | |
11) How to make a relatively nice income stream, without having to create a product or service yourself!
12) How to get other people to help you build your empire as quickly as possible. And not just how, but your team will indeed do this with you as you will help them do the same thing.
13) How to create a sales force of people, without cost, to tell the world about you…Try doing that in the brick and mortar world.
14) How to WRITE the copy (advertisements) that will sell the products and services you will earn money from.
15) How to know what to write.
16) Learn all the wrong ways to write that will cause any site to go broke.
17) Learn the EXACT WORDS and PHRASES that the pros use to bring in big numbers every year.
18) How to appeal to a very specific audience so your message doesn't have to be wasted on people not interested in what you are selling.
19) Learn the art and science of writing copy.
20) Find out what sizes of print and what FONTS and COLORS of type make the most money the fastest.
21) Learn how to test, in just a few DAYS, what is working for YOU and change QUICKLY so there are NO WASTED DAYS in building your business.
22) Learn to do the things that sound complicated that can be SUPER EASY….like picking the right keywords for your website and the products you decide you want people to own.
23) How to let the search engines how you want your stuff to be promoted and referenced.
24) How to gain the trust of the search engines in a changing environment.
25) Search engines are getting smarter but they still don't read like people. If I want to promote myself as a body language expert, my metatags and keywords might have to read "EXPERT BODY LANGUAGE" and not, "BODY LANGUAGE EXPERT." I'll show you how to figure this out in SECONDS.
"Kevin, I want to thank you for your Internet Marketing E-Course, as I was able to write a book (me! I wrote a book!) with the information you gave. I was a bit of a silent partner as I didn't talk, email or respond with the group much, but I have learned a great deal and this course has been invaluable to me and my business. Thank you!" Betty Eastman, LCSW
26) Find out how to get other people to help you build your business…even your competitors. (REALLY) So all that you do every day…it's all done so you are in total control of your own income.
27) How to get people to buy products you release today….today…yes…you make it, produce it and release it today…and it sells TODAY and it sells A LOT.
28) How to write an ad for that product that will actually work. (If you have written an ad before and discovered it failed miserably you know that almost ALL ads fail.)
29) How to develop LOYAL customers.
30) There is NOTHING more important in web marketing than using email or better, an "E-zine." I'll show you how to write your own Coffee with Kevin Hogan and have people caffeine CRAVING IT every week.
31) I'll share with you the biggest risk I ever took in Internet Marketing. It has to do with Coffee with Kevin Hogan and it paid off like the lottery. NO ONE ELSE does this who has an e-zine. I'll show you what it is and how I did it.
32) You'll see specifically and in a step by step fashion, just how to get your e-zine DELIVERED into the email boxes around the world so it isn't filtered as spam.
33) I'll show you step by step how to develop LOYAL readers where everyone else just has their e-zine read rarely and often by accident.
34) You'll learn whether or not you should promote specific products and services through your e-zine when you are approached.
35) People talk about their "lists" of one million people. Let me tell you that number means diddly. If you are on a LIST you are NEXT IN LINE at the hotel. I have READERS. People who want to read Coffee as much as they want to read Cosmo, Maxim or The Wall Street Journal. The difference between a LIST and YOUR READERS is ENORMOUS. I'll show you EXACTLY how to have people KNOW they are important to you.
| | |
| --- | --- |
| "Kevin, the Internet Marketing Course was great! I highly recommend Kevin Hogan's web marketing and Internet E-Course to anyone who is serious about learning and implementing the nuts and bolts of having a profitable online business. Hogan without a doubt over-delivers on the information he provides. This course was well worth the price and way more. Again, if you are looking to learn and grow your Internet business, this course is for you. Whether you are a beginner or advanced, I highly recommend it." Michael Roth, DC | |
36) I'll show you how to develop a relationship with your readers, no matter how many your have…so that when you take a week off and your E-zine doesn't show up in their mailbox, they are screaming at you and telling you they miss you!!!
37) You'll learn EXACTLY the formula I have discovered for success using an E-zine in conjunction with your work.
38) I'll show you how to get articles for your E-zine if you can't write them all yourself. (Free articles that are surprisingly good.)
39) I'll show you how to get the biggest names in your field to contribute articles to your fledgling E-zine.
40) FACT: The E-zine is the SINGLE MOST IMPORTANT PIECE of the Web Wealth puzzle. I'll show you why and how to make sure nothing ever goes wrong.
41) I 'll show you EVERY secret I have learned about E-zines that will make you a LOT of money.
42) I will walk you through STEP BY STEP how I write Coffee with Kevin Hogan every week. Not so it's the fastest, or easiest but so it's the BEST.
43) How many OTHER E-zines do you read other than Coffee with Kevin Hogan? I get hundreds in my mail box every week. I read 7. That's it. I'll show you those seven and why I like them and why they are as profitable or MORE PROFITABLE than Coffee. Almost all E-zines are TERRIBLE. 99% is not a big enough number. People do NOT GET WHAT AN E-ZINE NEEDS TO DO. You will.
44) You will find out how to decide whether you should have a full color e-zine or a simple text e-zine. There is an EASY ANSWER for YOU and there are only THREE VARIABLES. But if you make the wrong decision, you go broke.
45) I'll show you how to write a SUBJECT LINE. NOTHING IN YOUR ENTIRE BUSINESS IS MORE IMPORTANT THAN THE SUBJECT LINE OF YOUR E-ZINE each week. Not your product quality, not your website, not YOU, NOTHING. I will show you successful subject lines and then I'll grab subject lines from my email box and show you what other people are doing that is wasting their time and their life.
46) I'll show you how to make extra money once per month in your e-zine with an idea very few have ever thought of.
47) I'll show you how to get your first 5,000 READERS as quickly as possible and compare them with the first 100,000 people on anyones list and show you why YOU WILL MAKE FAR MORE MONEY being valuable to your 5,000.
48) I'll show you REAL SECRETS that will help you use your E-ZINE to boost web traffic to your website that NO ONE ELSE IS DOING RIGHT NOW. (They will be after they take the course.)
49) I'll show you what NOT TO PUT IN YOUR E-ZINE so you save yourself legal problems.
50) I'll show you what is necessary to make your e-zine 100% deliverable.
"You have created a 'cookie cutter' plan to wealth via the internet with this course, all the participants must do is follow the directions, amazingly easy, thank you." Michael Neumann, Tikrit, Iraq
Apply now!
Next Course begins the week of September 17, 2You can Apply now and save!
How does your tuition schedule work? Your tuition is divided into two parts. The total tuition comes to $10,000. $2,177 is your commitment today. When you have taken home $100,000 in sales then you can take care of the balance!
There is an installment plan broken down into 7 small payments for the initial tuition payment.
BUT, there is no installment plan for 2021 and once you've done your $100,000 in profits in your online business.
This week, Coffee with Kevin Hogan readers qualify for this special offer:
Apply Now for the Internet Marketing E-Course
When you apply today tuition is typically $2997, today $2177

When you apply today, 7 6 (six) monthly payments of $500 but today  you can register for payments of  $377 each