This article has a few nice rewards. Read carefully…
The phrase "Tipping Point" of course is a reference to the level of acceptable integration of black people into groups of white people back in the 1960's. Even into the seventies when I grew up, you'd hear people talking about the tipping point and everyone knew what it meant. The point of what was acceptable in any mostly "white" school or town, was, 15% black people. You grow up in Chicago and you learn the language of how people referred to their growing discomfort with phrases like the "tipping point." Under 15% (or maybe it was a lower "number" in some places) was considered tolerable. But over that number and the fears by the white population were that life in the city would "tip."
Later tipping point would take on a new meaning. It morphed into a concept like turning point or boiling point and eventually it mostly lost it's racial overtones and was a more general reference to when something would "catch fire." Like Hunger Games, Harry Potter, Star Wars, U2, Prince, The Beatles, etc.
Why do some things "tip" or "turn" when other things don't?
First a tipping point (new vernacular not from the 60's) requires a killer meme as a key ingredient.
What causes amazon to be AMAZON and not overstock.com?
Why Uber now and not taxis?
Can companies create products that "tip" or is it just luck?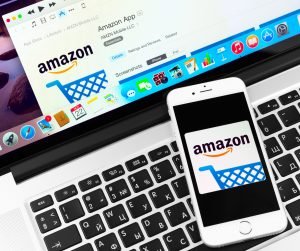 I mean, can't a TV station like CNBC make a stock tip and soar?
Want to know what stock will be hot tomorrow?
The one that was talked about on CNBC or MSNBC today is probably the one to SELL tomorrow.
Really?
Yeah really…
That's a pretty helpful piece of information if you sell stocks.
That said, I think you can make a pretty good argument that the TV show, The Apprentice really gave Donald Trump a decent shot at the Presidency. But could the success of the show PREDICT a Tipping Point for the next President?
No. It doesn't work that way.
Want to know what show will be watched on Netflix?
The one that people are going to be talking about. Did you predict Stranger Things? The Perfect Date? How about Orange is the New Black?
It might just seem obvious, common knowledge and so forth that if EVERYONE is talking about something, then word-of-mouth marketing has taken hold and there will be a tipping point.
Tipping Point: The point in time in which a cultural change, individual identity changes on a broad scale (Think LGBT), tattooed girls, technology, procedure, service or philosophy has reached critical mass and becomes mainstream.

Shirley Chisholm ran for President long before Hillary Clinton knew how to spell Shirley. As I remember it Chisholm ran twice for her parties nomination. I could be wrong. You can google it. I remember the idea of a black woman running for President was a pretty cool idea. When you grow up poor and you hang out during the summer in the part of Huntsville, Alabama with a near 100% black population, stuff like this was amazing…literally the talk of the campus I visited where my Grandfather was Dean of Students at an all black college.
She got a bunch of votes for the Democratic Candidacy. Wasn't anywhere near enough but she was breaking new ground.
It was like the idea of going to the moon. It metaphorically meant that if this woman could do it, anyone could break out of poverty and make it in the United States.
With the moon, the very idea of sending people into space was a big deal. Today it's commonplace and people hang at the International Space Station 24/7/365. But there was a time this was just a dream or a page out of science fiction.
But the IDEA CHANGED CULTURE. "People can and do live in space." You CAN reach for the stars. (OK you aren't going to get to the stars but you can get humans to the moon and maybe Mars by 2030, Bezos or Musk can make it happen.
A meme.
My friend Richard Brodie popularized the word, "meme," about 20 years ago. Memes are ideas that catch fire and bounce from brain to brain and mind to mind. Memes change the world. But most ideas never become full blown worldwide memes. In fact, almost none do. (Meme, btw, was originally coined by Richard Dawkins.)
No one can just say something and presto it becomes a mega scale brain bopping meme. The life span of most ideas approaches a minute or two at the most.  But one of a billion catches fire and becomes a mega-meme.
This of course is all helpful to know and cool, but, not easy to turn into real life results, yet…
So…..
What would happen if YOU could create your OWN Tipping Point without the help of thousands talking about you, your book, your service….like…what if it was JUST YOU talking about your own service?
Wouldn't it be cool if you could talk about something so often that those who listened to you thought it was just "common knowledge" or represented public opinion?
With a little creativity, you can indeed do just that. No, not every "time," but often enough to make a difference!
The first step to starting a meme is making it absolutely believable. Here's how. Continue: