The 13th Law of Persuasion: The Law of Familiarity
"In spite of, and because of, obstacles, fears and pain, people tend to gravitate to the familiar in most contexts."
You and I both know that people are magnetized to that which is familiar to them. The familiar is almost magical. But what do you do when you, your product, your service is NOT familiar to your potential customer or client?! Just how do you begin to replace that which IS familiar?
KEY POINT: Familiarity is a powerful influence on the brain.
Just because you yell at the cable guy or the kids, doesn't mean you get a new cable guy or kids. The cable guy and the kids can cause a LOT of pain, but it takes a LOT MORE pain to get a new cable guy or new kids!
You know pain is 2.5 times as powerful as pleasure in motivation.
What about Familiarity vs. Pain?
You'll find familiarity to be significantly more powerful than pain.
Every time you are contrasting the various Powers of Persuasion, think of this example: Spouse Abuse. One partner abuses the hell out of the other partner. The abused spouse (it could be both, of course) calls the police but when the police get to the front door, there is a different story. "Everything is fine, officer."
More often than not, the spouse who got beat up doesn't leave and go find another hunter or nurturer. Is the brain really smart enough to guess that the next hunter or nurturer is roughly going to have the same set of problems? Rarely.
It's a potent real life lesson about the elastic quality of familiarity.
People simply gravitate to that which is familiar and with a preference toward pleasant and yet again further when the preference includes SURPRISE!
…Because change is less desirable than pain….
Familiarity is the status quo, is consistent, is predictable, is certain, is what the human brain seeks.
Familiarity Gives Birth to Successful Persuasion
Studies indicate that it takes an average customer as many as a half-dozen or more exposures to any type of advertising before he/she is potentially ready to buy.
How long has it taken Coca-Cola, Dasani or Dunkin Donuts to become household words?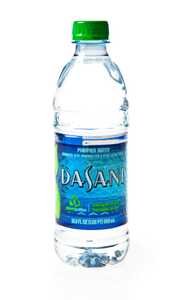 A lot longer than one advertisement, one press release, or one direct mail campaign.
And, especially in times of stress and distress, people seek out that which is familiar…brands…and for better or worse, people who are familiar to us are brands.
KEY CONCEPT: The INTENTIONAL pathway to familiarity is consistency.
Intentional Consistency yields results. It's important for you to maintain a consistent theme while offering surprises (think Energizer Bunny or Geico commercials) and look to your advertising and advertising messages.
Brands don't become brands until they become consistent in message, in memory impact and in emotional content.
Advertisements: Your promotional content should use consistency to establish brand recognition.
You don't need to advertise because you aren't in business?
Baloney.
You as a person are advertising…all the time. You are sending messages verbally and nonverbally all day long and they do tend to be consistent.
What can you do to cause surprise within pleasant familiarity?
Advertising in Business
You can and do send messages by the clothes you wear or don't. The jewelry you wear, or you don't. Do you have body adornments? Or not. You send messages that are being read by everyone all around.
You are telling people how you want them to respond to you at every turn. Those behaviors you see replicated over and over, by others, in response to your presence, show you the result of your advertising.
With that simple notion in mind, let's look at advertising in the business sense first beceause these are the most clear cut pictures.
Your advertisements can be institutional (conveying a general theme of who you are and what you do), educational (A CPA might offer some practical tax preparation tips in April advertisements) or "call to action" in nature, as long as they hit the same "notes" each time.
E-mail or Direct Mail Marketing: Your marketing campaign should include some form of mailing at least a half dozen times a year to your current clients and prospective ones. This can be in the form of a newsletter, a series of postcards, or a combination.
Public Relations: This includes everything from announcements, press releases, and feature articles on new hires, new products, new services, and new client relationships. As a minimum, you should strive for one announcement per month to be sent to your local, regional and industry.
Make Sure Everyone Is On The Same Page
Consistency or familiarity or brand is not just about using the company letterhead or adding your unique positioning statement to the bottom of your newspaper ads. It's about ensuring that every member of your team — human players and marketing messages — is in sync.
Appoint yourself the Regional Director of Certainty, Consistency and Familiarity, and lay down the law as follows:
Work out how various groups and departments in your company should implement marketing messages in what they do.
Be Certain that people who understand marketing messages at a spoken level can also write them down (and vice versa).
Create a communications "manual" that lays down how messages should be interpreted and implemented across all departments who put out company messages.
Invest in some basic training in business writing skills for ALL employees who will write stuff, even internally — secretaries, technical people, HR staffers, trainers, sales people, etc
Your Marketing Message Isn't For You
Have you given your message a chance to do its job before you stop or change it? Or did you think, "This is the third time I've sent out this message. How boring. I'm going to change it."
Understand this simple concept: Most marketing messages are terrible so yours probably is terrible, too, BUT do realize that for people out there in the real world, making a decision based upon 3 exposures is simply not possible.
Don't lose your consistency edge.
Typically the person that grows tired of a repeated marketing message is the marketer! The prospective customer probably won't be nearly so sensitive to the repetition. Don't forget, most consumers need to be contacted as many as 5-10 times before they sit up and take notice.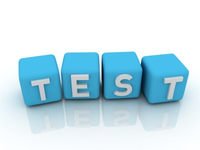 Different audiences will require different frequencies of messages. Each must be evaluated as to the optimum effectiveness. If a quarterly newsletter isn't working, try switching over to a monthly edition. If your daily email messages aren't yielding results, cut back to twice-a-month and see what happens.
Beware: Daily could end up like a relationship that is so familiar that it can breed contempt!
The three most important words in successful marketing are "testing, testing, testing."
Consistency and frequency are a KEY component to be evaluated when troubleshooting your marketing efforts.
And that leads us to the next power…
Triggering Truth
The 21st Century consumer has a very sensitive "B.S. Detector" when it comes to advertising claims, and anything that is exaggerated will immediately send their arrow into the "red zone" that says, "Lies? Do not buy."
I like my BS Detector. I bought the biggest one that I could find. It's saved me a lot of money, heartache and time over the years…
Having a good BS Deterctor can save your LIFE. (Think sweat lodges and the like…)
Something as simple as listening to people tell the truth, or, at least what they believe – is refreshing….and that is a sad statement…but it's….well…true!
Everyone loves a good story. Story-telling is key to effective communication, sales and marketing. Later this spring watch for a brand new E-Course from kevinhogan.com that will show you how to develop the eternal story. A key element of story telling is believability. Believability is what really connects with consumers. That's why so many movies are promoted as, "Based on a true story."
Truth is not only stranger than fiction, it's also more magnetic, more appealing, and more likely to stimulate a consumer to buy.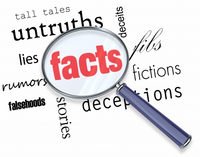 When a true story is done right, your essential marketing message — "This product works!" — is obvious and powerful, even though there's nothing in the message that screams "HARD SELL" to a reader.
Just The Facts, Ma'am
"Case histories," are usually 300 to 400 words in length. Less than that and you might not be able to get your marketing message across. Any longer and the reader may "bail out" before finishing the story. (The reader will want to hear more of the story where he/she has the starring role.)
Where do your case histories come from?
Yep…from real life.
Do you have a compelling customer success story you can use that demonstrates your company's superiority? (Did your customer's tennis shoe sales quadruple after they put an advertisement in your magazine, for example?)
Do you have an engaging customer satisfaction story about your product's efficacy? (Did your customer see her pregnancy stretch marks become less visible using your skin cream and go on to enter and win a pageant, for example?)Several years ago, a guy wrote me and said that all of his Science of Influence CD's fell into the bathtub with him and between the soap, the bubbles and drying them all off, none of them worked. Is there anything we could do?I said, "Replace them. If the dude is taking me in the bathtub with him….well…I don't want to go there…but it DOES show loyalty…"
Has one of your employees performed a heroic act on the part of a customer? (Did your claims adjuster move heaven and earth or bend over backwards to reach a policyholder whose home was flooded?)
Leave out any ridiculous marketing hype. Avoid anything that would strike the reader as simply a cheap ploy to advertise your business. All you need for human interest is a story about real people involved in real events that matter…that's what makes your message interesting to your prospect.
Write a case history that illustrates how your program, business, or product changed someone's life — maybe even YOUR life — for the better.
What's the location of the next Power?
"Just Like Me"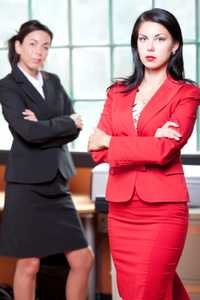 The fact is simple. As a persuader, your outcome is to tap into your customer's natural inclination toward a pack (ingroup) mentality.
Then change your thinking process from: "Birds of a feather flock together" to "Birds of a feather……….. buy more birdseed."
When we see another a person with whom we identify DO something — whatever that something might happen to be…like BUYING something — in simple terms — we all have mirror neurons in our brains that arguably collectively act to create that behavior in our brain, which often is then replicated in the real world.
A meme.
Monkey See…Monkey Do
Monkey Buys the Same as You
This phenomenon explains why television producers use a laugh track after a joke is delivered during a sitcom. The audience at home knows that the laugh track is just a recording, but that doesn't stop them from chuckling along when the recorded laughter "cues" them.
The TV show M*A*S*H dealt with some pretty tough issues sometimes and a laugh track was inserted to let you know when it was "OK" to laugh. Laugh tracks are still used today. They let us know that something is funny or by lack of a track…not.
KEY POINT: For most of us, agreeing with others is more comfortable than doing our own thing.
People Like Me….
Even more magnetic than simply "someone" doing "it" is seeing "someone like me" doing "it." People like to hear about and do what other people just like them are doing — for business AND for pleasure. The Conformity Trigger is especially effective when it comes from people we identify with or want to emulate.
There isn't anything more persuasive than sending a letter to a heart surgeon that has five other heart surgeons attesting to the benefits of a product or service. It's a natural human drive for people to say, "If it worked for John, it will work for me."
KEYPOINT: Words and phrases like "bestseller" or "our most popular item" serve as your laugh track. With them, you don't have to convince your customer that your product is a winner.
The hidden message — lots of other people (within a specific ingroup) have bought this product — is proof enough…to set off conformity…
"Conformity"
You don't have to be a teenager to experience peer pressure. People are deeply affected by what others think whether they're young, old, rich, poor, male, or female.
People will visit web sites that are on "most-visited" lists, buy cell phones on the "most useful" lists, and spend their movie dollars on "the #1 film in the country." It's because social proof is also related to people's desire to be in agreement with "everyone else," and not have a mistaken belief about what is true and what is not.
Take a Tip From Me…
This tendency is the reason that the piano player and the gourmet coffee shop barista put a few $1 bills in their tip jar at the beginning of the night. It's to stimulate tips, of course, but not 25 or 50-cent tips. "Seeding" the tip jar sends the message that the $1 tip is what "everyone else" is giving.
And why do you think "snake oil salesmen" (like so many television evangelists) seed their audiences with "ringers" who come forward at a specific time to give witness…and donations? It's to get the ball (and the money) rolling.
It's not an accident…it's Psychology 101 at work!
DO Ask and DO Tell…
Have you ever wondered why the heck huge, successful national brand companies like Nabisco run those contests asking people to write down, "Why I like (Name of Product)" in 100 words or less?
Nabisco is one smart cookie of a company. Rather than paying a high-priced advertising agency or research company millions of dollars to develop slogans that might appeal to consumers, companies that use contests let the target audience itself express what definitely appeals to them.
$10,000 KEY: For the chance of winning prizes, droves of people are willing to go on record as liking the product, giving the company countless glowing testimonials. Companies can confidently roll out headlines based on the benefits and features they know consumers will respond to.
For example:
10,000 Consumers Say, "Nabisco cookies taste better".
"Nabisco Is A Lifesaver" says Nebraska Girl Scout troop leader.
"When I want good quality and great value, I buy Nabisco".
The contest comments transform into button-pushers that connect with a consumer's, "Everybody else is doing it, so I should be, too" feelings.
Which brings us to the …
Authority
We've already established that savvy consumers look at advertising messages with doubt and often skepticism. This can make marketing especially difficult if you have a start-up product or service that has not yet built its reputation for quality and service.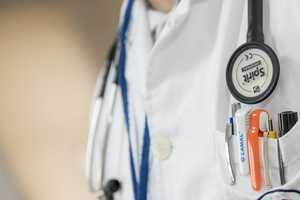 KEY POINT: But even a Doubting Thomas (or Doubting Debbie) can be persuaded to buy when the advertising message is delivered by a well-known authority, or a person of power and influence.
And you can "borrow" credibility from trusted authorities and experts and utilize the Law of Association.
When Authorities Talk, Everybody Listens
I hate trying to figure out what the best product is…so…I head to my Consumer Reports pile of magazines and find out what the readers have experienced and scientists have found out about products. This way I, at the very least, won't get burned buying junk.
Most consumers are more than happy to surrender the tedious process of informed decision-making to someone else. They're even willing to do so without carefully considering all the facts.
Without solid information as their guide, consumers turn to messages and suggestions from famous people, especially if those people are experts.
KEY POINT: Expertise is NOT required for authority. Simple celebrity does just fine.
I'm Not A Doctor, But I Play One on TV
Some argue that the three characteristics most associated with persuasiveness are: perceived authority, honesty, and likability. I don't agree, but one thing is for certain, it's these three characteristics that we're likely to attribute to celebrities.
Associating a brand with a top-notch celebrity create linkages with the star's appeal, thereby adding refreshing and new dimensions to your "brand image".
The use of celebrity advertising is a winning combination of image-building and product marketing. This phenomenon is reflected in the recent market research finding that 8 out of 10 TV commercials scoring the highest recall were those with celebrity appearances.
Recall, by the way…is correlated to sales.
People remember the messages…and they believe…and then they buy.
---