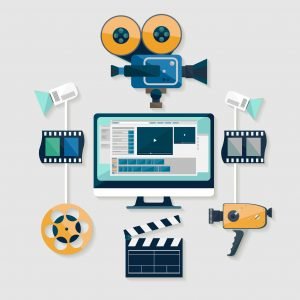 One current "hot strategy" to make money on the internet is by using video, like on YouTube or Facebook, to generate "viral distribution" and cause people to go to your website and happily spend some money with you.
And that's just one simple strategy.
Another is to use video to let visitors see the latest widget in a way that text doesn't allow.
That being said, some people will never use video and they will easily make millions.
No kidding.
Making money online is no more about keeping up with technology at every turn as it is at the Dry Cleaners or neighborhood restaurant.
Other people will simply tweak a few of the oldie but goodie ways to generate a substantial income online. In fact, there are actually a LOT of useful strategies, both old and new, to generate revenue online. The doors are wide open everywhere.
The Internet is a rare gift where the medium became an opportunity for everyone. Without the internet it would have been much harder to do what I have done with my work and career.
I've been preparing for the impending Internet Marketing Course this month and thought I'd just give you the fundamental strategy for achieving success on the web.
Legend Point: Long term, people want value. They want an experience. They want something that resonates with who they are. They want to be part of something bigger than themselves…but not too big.
What's cool is, at KevinHogan.com, we've actually developed an intelligent, wise, and predictable way to generate a six figure income for most people who put their attention there.
In the last seven years, we have mentored a small sized boatload of people to million dollar sites. Many others are on their way.
But it's not just about having a "website," a blog, or even marketing. It's really ultimately about YOU and YOUR POTENTIAL VALUE to others.
Legend Point: Long term, people want value. They want an experience. They want something that resonates with who they are.
That's why Coffee with Kevin Hogan is so widely read and appreciated. (And I thank you for having Coffee with me!)
Visiting a website… customers want more in return for their time and money than a well written sales letter.
In this article, I will show you what the true Genesis to success online really is…
Raw Fact- Almost all websites and in fact most Internet businesses "fail," yet it remains eminently predictable just who will succeed and who will fail simply observing what they actually do. Most people will screw up…and typically at the perfect and most fantastic… wrong moment.
Almost all websites and Internet businesses could succeed if the person running the show WANTS to succeed.
Stated another way, when you tell me your idea and what you will be doing to implement and course correct and for what period of time, I can generally tell you what digit level your income will be in.
Does success just happen by accident? Turn the page to find out.